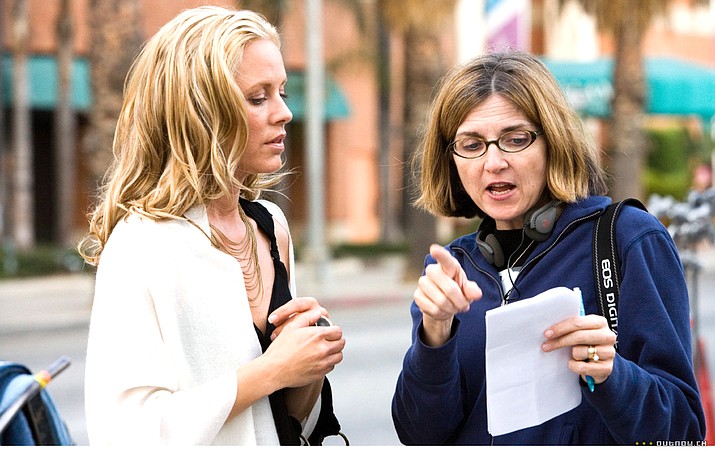 ---
---
It often happens that a movie will be made with a number of big name stars that make it very attractive, but the appeal ends with the cast list. The story or the production may be poor all around.
Book Club is different. The array of stars that appear in this film work beautifully together in this funny, heartwarming, absorbing story. The players in this group have been showered with many awards over the years. The plot is not surprising or mysterious; we can tell how it will ultimately fare, but, as the old saying goes, "The joy is in the journey."
First, meet four women who have been close friends for many years. They are not young, but they are still attractive and smart.
Diane (Diane Keaton) is a widow with two adult daughters.
Vivian (Jane Fonda) is a bachelorette, never married and, she claims, never been in love. She owns and runs a fine hotel in California.
Sharon (Candice Bergen) is a federal judge, long divorced and uninterested in men or romance.
Carol (Mary Steenburgen) is in a loving marriage for a long time, with Bruce (Craig Nelson).
The ladies have a club which meets once a month to discuss a book that has been selected by the four members, in rotation. This month's book is handed out to the group — 50 Shades of Grey. It makes them shudder a bit because of the sexual content. But they read it and devour the stories. Each of them decides to change her life to respond to her new raging libido. They did not realize how much they missed romance and sex for several years and now they want to get back to it.
Diane is flying to California to visit her daughters. She's terrified of air travel, but she is calmed by a man sitting next to her. He's a mature, handsome, very nice gentleman (Andy Garcia). They part at the landing, but we, and she, see him again.
Vivian gets a surprise visit from an old beau she hasn't seen in 40 years (Don Johnson). He wants to spend time with her, starting with a dinner date. We, and she, see him again.
Sharon goes on line to a dating website and makes a date with a tax accountant (Richard Dreyfuss). The date goes well and their goodnight caress turns hilarious. We, and she, see him again.
Carol has a tough time getting husband Bruce interested in a revival of their sex life. He feels they are too old. She tries dancing lessons with him and other stimuli, but progress is very slow. All of these situations unfold in hilarious, witty form. None of these attempts by the four gals goes smoothly, but it goes!
Every one of the cast, especially the four stars performs beautifully and as an ensemble, they are brilliant. Never mind that the plot is a bit slick (there are no horrible upsets), it is total fun and pleasure to see. I was a little disappointed at the end because it was the end.
One of the scenes in the film is an aerial view of the red rocks of Sedona. That was a nice bonus added to a nice movie experience.
Book Club is at Harkins Sedona 6 Theater.