Mingus Union athletes of the year: Football and baseball's Link enjoys dream senior season
Originally Published: May 24, 2018 5:59 p.m.
Mingus Union football and baseball player Justin Link's school year started on a high note, a trend that would continue through May.
He won Mingus Union male athlete of the year award after his success on gridiron, diamond and in the classroom this year.
"It was awesome, senior year couldn't have been better," Link said. "I have no regrets, I played with some of the greatest guys that I could've asked to play with, this year, football, baseball, wonderful class of seniors, all of them very respectful, we all know each other well, we all are really good around each other, it was just a flat out amazing senior year."
Right before school started at the Marauders' camp in San Diego, Link was awarded the National Naval Officers Association STEM School aboard the USS Essex (LHD 2).
Then months later he won Homecoming King and the linebacker/running back helped lead the football Marauders to the region championship.
"That was incredible, that kinda started it off with everything and then once I got that scholarship, it just kept rolling from there and I started speaking to the little kids at our football camp that we do every year and then from there on Homecoming King and on to baseball and all these other things just added on, which just made it an even better senior year," Link said.
Then last week he won another surprise military scholarship, the United States Marines Distinguished Athlete Award.
Former Mingus Union football baseball head coach Bob Young said the athlete of the year award was a good fit for Link.
"He's just a solid all around person, great citizen, great character," Young said. "Football this year he established himself as a starter and he was a captain. I don't have captains but he was unofficially out captain. He was always the guy if I needed anything I could always go to him. I didn't get to coach him in baseball this year but I know in years past, same thing, he wasn't always the most talented but he was always the hardest worker. So I think it was a good award for him."
With a gpa that was 3.8 to 3.99, he was Magna Cum Laude and he was in NHS. He was honorable mention All-Grand Canyon Region in football and baseball.
"He had an amazing year," Mingus baseball coach Erick Quesada said. "He just brought a lot of compassion for the game, a lot of passion, he did everything the right way. He was an all-around competitor, an all-around great kid and I couldn't be more pleased with what he did on the baseball field. Earning honorable mention as a catcher was outstanding as well, so he's all-around great kid."
He had big shoes to fill behind the plate, replacing Gus Henley, who was All-State as a junior.
"It's very difficult, I mean he came in and he did what he was told, really that's what you want from any student and any athlete in general and he did everything the right way and he's the kind of guy that walks the straight and narrow and he reaps a lot of benefits as a result of it," Quesada said.
Link said Henley helped prepare him.
"In the past years I was under him learning from him all the time, so stepping into that spot after he had left was rewarding in a sense, you know because I had been underneath him the whole time and I finally get my chance and it was big shoes to step into under Gus, but I feel like I filled them really well and he taught me everything I needed to know, he taught me everything that I do know and it was really good, it was satisfying," Link said.
In addition to the Navy and Marines scholarships, he also won scholarships from the National Football Foundation, the Marauder Club, Knights of Columbus, the UA, GCU, NAU, the Freda and Neti Foundation, the Elk's Lodge and the Randall Hauk Outstanding Youth Citizen Award.
Quesada, who is also a teacher at MUHS, agreed with Young that Link was like a captain.
Photo Gallery
Mingus Union High School 2017-18 Athletes of the Year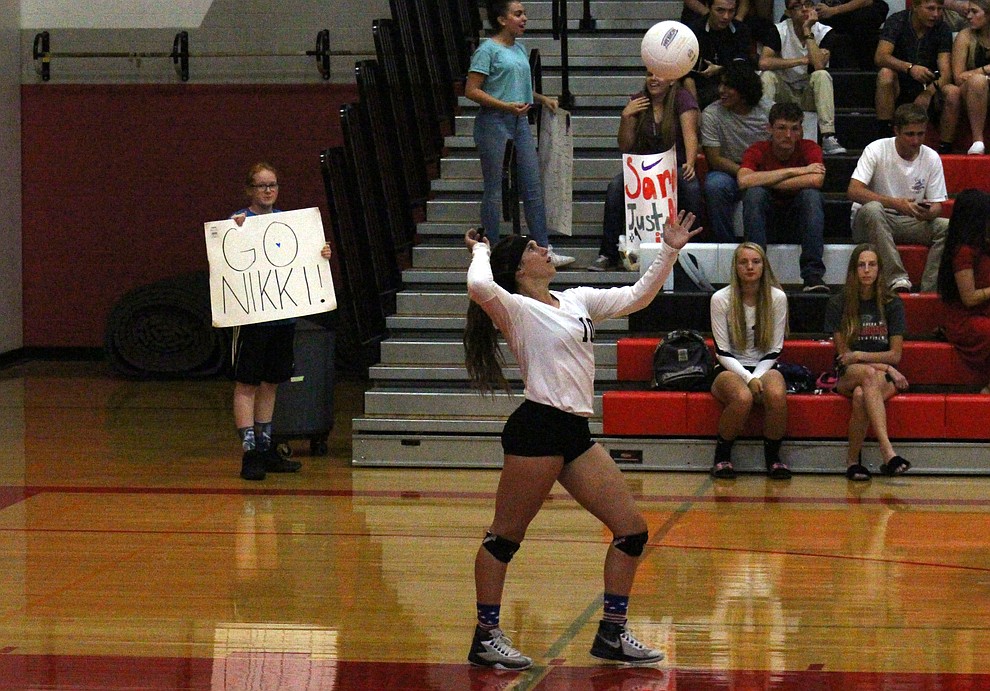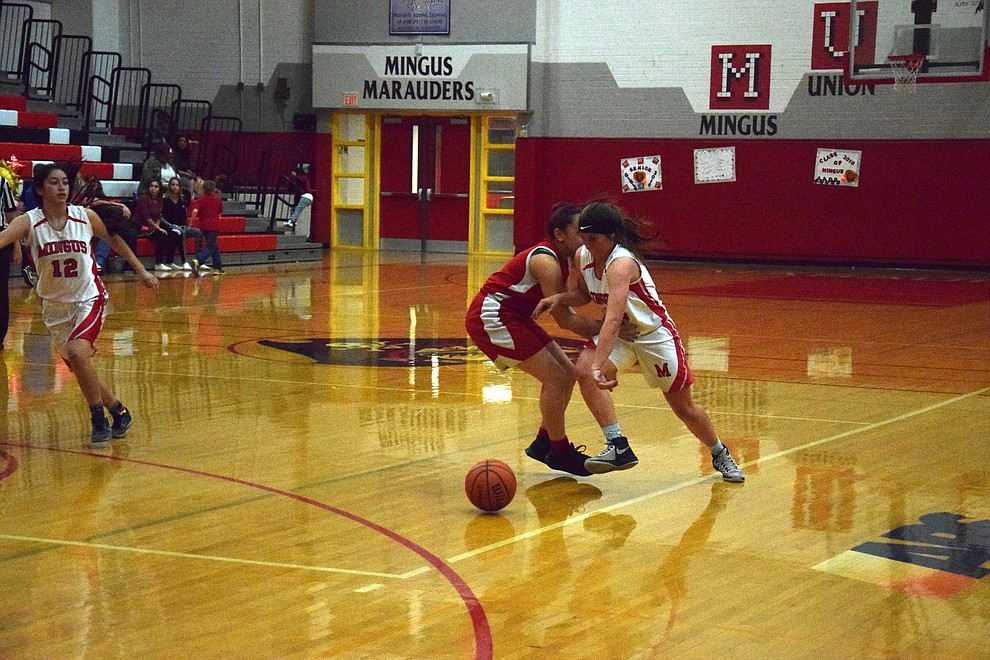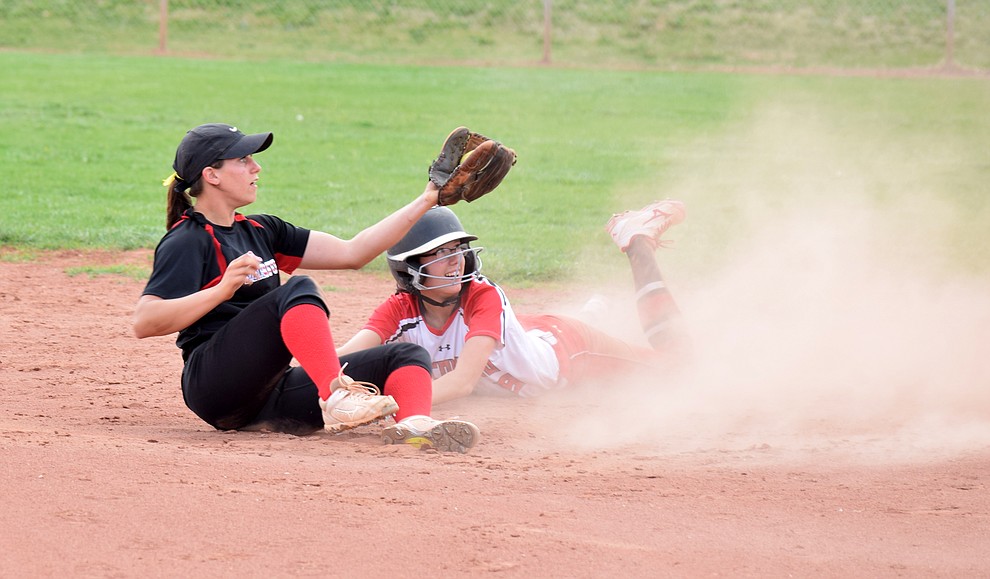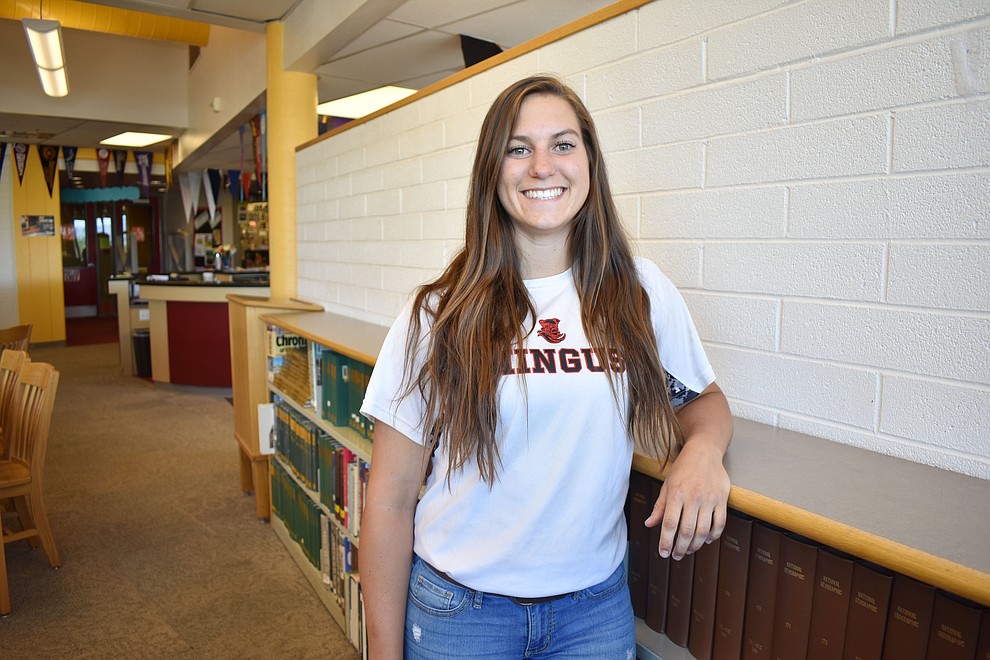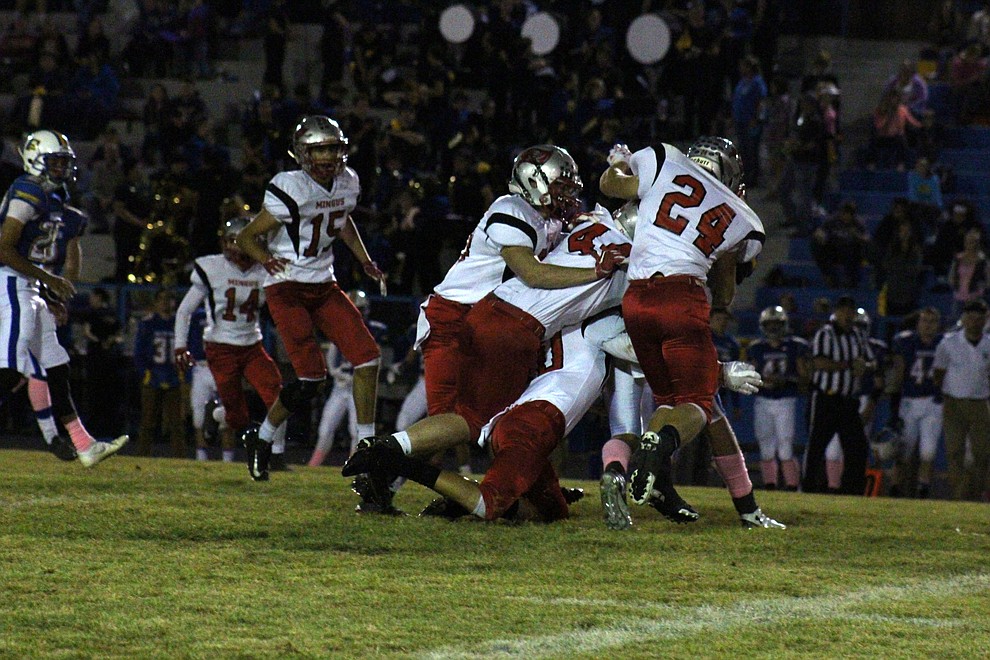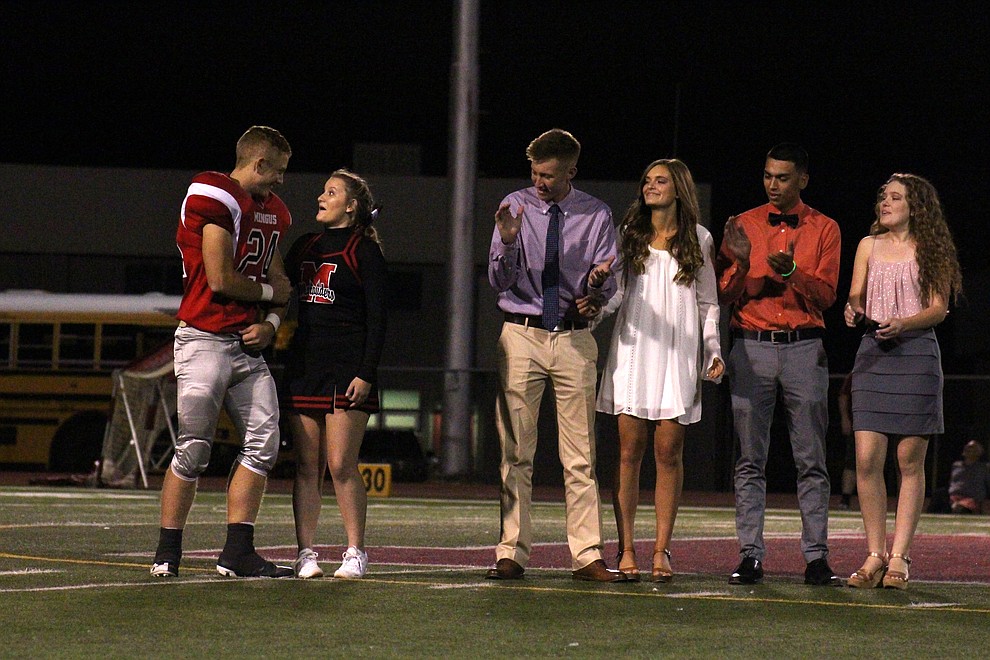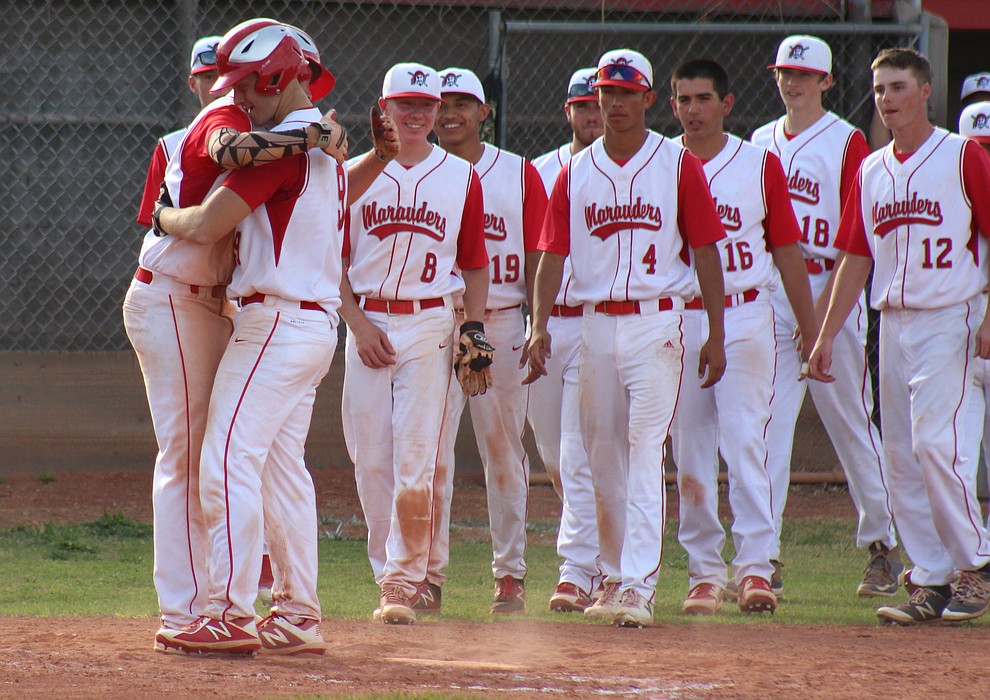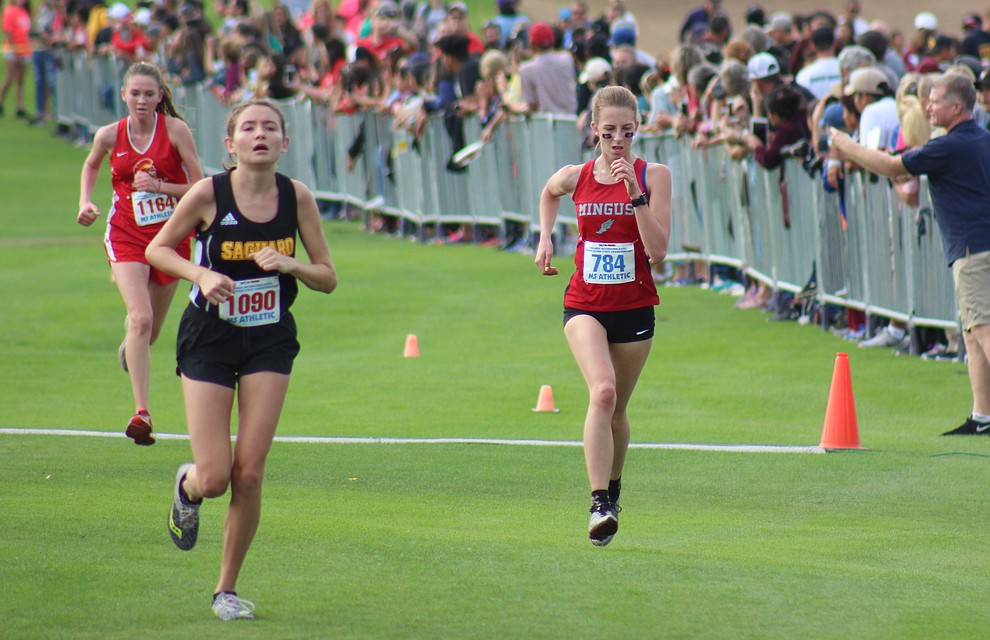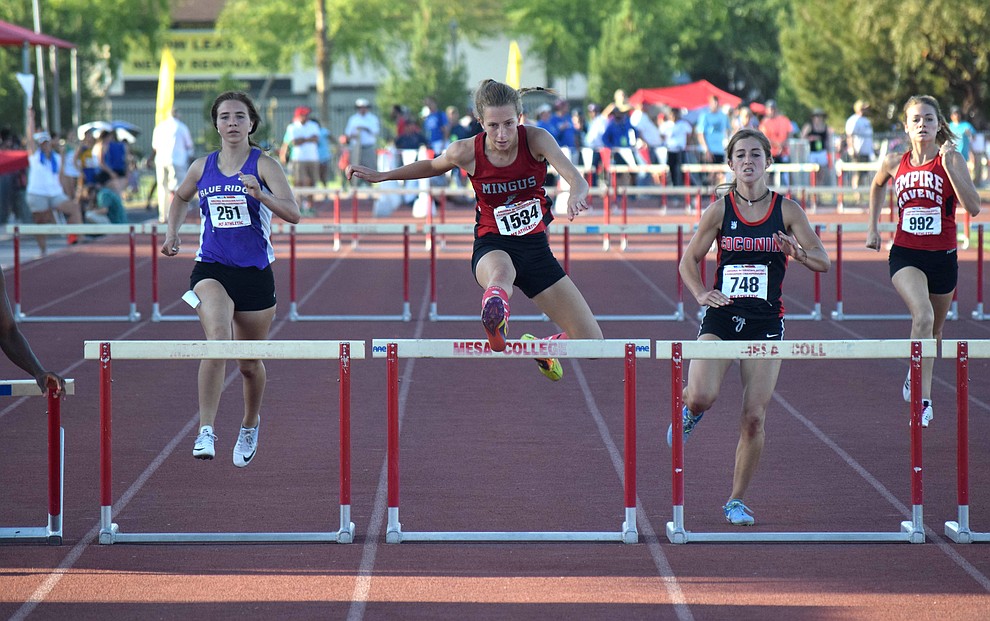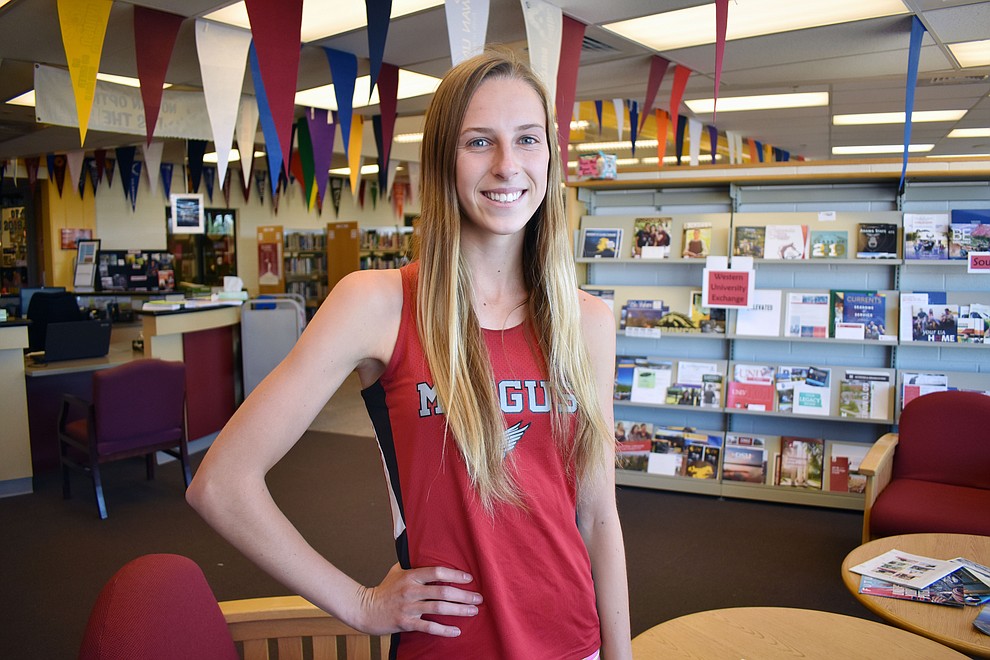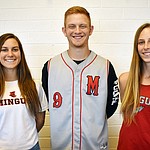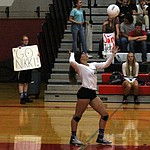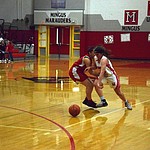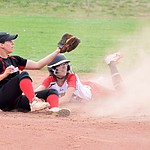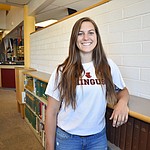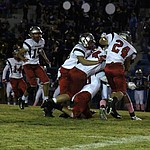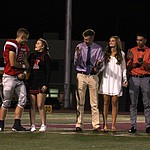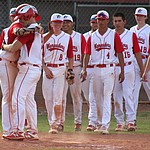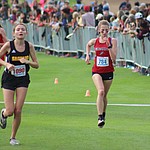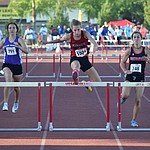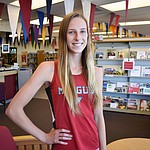 "He wasn't too much of a vocal leader, but he led by example, he did everything the right way on the field but mostly in the classroom as well," Quesada said. "You can ask any teacher, any student really, about Justin Link and they'll only say the biggest praise about him and he deserves everything that's come to him. I know for fact that he's an amazing kid and he's going to do great things."
He volunteers with NHS. He led the Marauders in home runs despite an unselfish approach at the plate.
"It was kinda of ironic, I always told him to 'swing hard in case you hit it,'" Quesada said. "At the plate he delivered and he was very selfless in the fact that he did whatever the team needed. If you need the ball put in play to the right side of the field, he was the first one to do it, he was very selfless at the plate, that's what you want as a coach."
On defense he also took more than one for the team.
"He did absolutely outstanding behind the plate and he was even recognized by all the fellow region coaches as being solid behind the plate," Quesada said. "So he did extremely well for me and he was the epitome of a catcher he would come up to me and be bruised and black and blued and he would just laugh and say he'd do it all over again, so that's what you want."
Link estimates that his scholarship money will just about cover his first four years of college.
He may play some sports in college but it's not a focus. He's going to NAU.
"I'm looking into clubs, I'm not enrolled in college sports, I'm really just going for academics," Link said. "I'll probably look for intramural, club, whatever baseball, football, flag football, whatever it is, I might look for a club, something like that."
He is sure what he wants to study though. The formerly black and blue backstop wants to pursue physical therapy.
"I've had a few sessions of physical therapy myself (laughs) breaking bones and everything playing sports, but I've always loved the body, the anatomy of the human body, I love the medical field, so that's what I want to do," Link said.
More like this story
SUBMIT FEEDBACK
Click Below to: