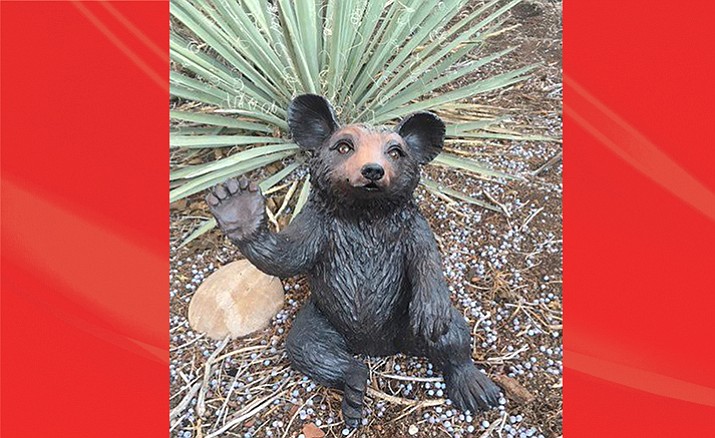 ---
---
Nature is a perennial and pervasive source of inspiration, for artists and non-artists alike. We can use it to articulate a connection with the rest of the world and with life itself. And although grand, majestic monuments can fill us with awe, we can often grow our own connection right in our backyard.
This June, Kuivato digs into these personal artistic patches in their new exhibit Secrets of the Garden. Join them for their opening reception, Friday, June 1st, from 5-8 p.m. during 1st Friday in the Galleries.
California glass artist Jenny Floravita is no stranger to nature. She seeks to put elements of the garden into a variety of her exquisite chandeliers. Each is delicately hand-painted, creating a gorgeous and striking floral arrangement. As Floravita explains, "I love the expressive feeling I'm able to infuse into every flower petal, leaf, bird, and accent." By the time they are finished, her pieces convey a three-dimensional effect that leaves viewers feeling as though they have a blooming flower garden hanging above them. Ultimately, the complex beauty of the garden is filtered through Floravita's personal lens, creating something truly unique.
Ceramic artist Sumati Colpitts is also a devotee of the garden spirit. For her, the garden is best celebrated by populating it. Her weather-resistant animals are often most at home in the shade of an old tree or lounging among the rocks on the outskirts of a flowerbed. The slight touches of anthropomorphism and fantasy imbue each piece with charming personalities that express the wonder of the natural world. Perhaps the real secret they possess, however, is that while they draw from the energy around them, they also contribute to it.
Join Kuivato, Friday, June 1st, from 5-8 p.m. for the opening reception of Secrets of the Garden. Explore the secrets of Jenny Floravits, Sumati Colpitts, and all our represented artists.
Kuivato a Creative Gateways Gallery is a founding storefront in Tlaquepaque in Sedona. The gallery displays a wide variety of mediums, including fused, blown, and torchwork glass, jewelry, ceramic, mixed media, illustration, and bronze. Kuivato is a sister gallery to artist collective and public gallery space, Creative Gateways in West Sedona. Visit Kuivato 7 days a week from 10 a.m. to 6 p.m.
For more information, please visit www.kuivato.com or call 928-282-1212.