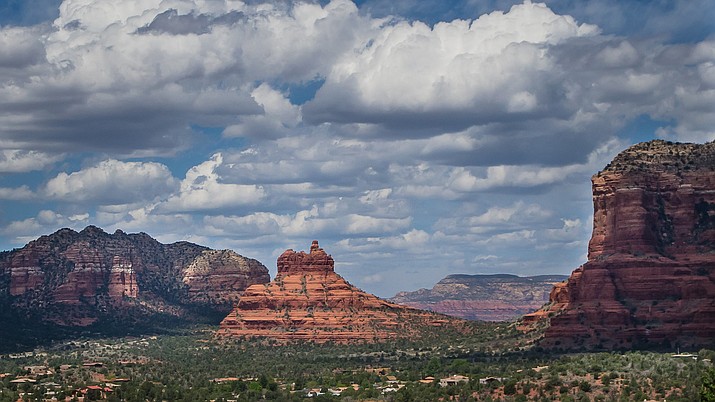 ---
---
A major photography event is coming to Sedona. The First Annual Sedona Photography Symposium will be held August 22 - 25, 2019, at the Sedona Creative Life Center.

Presenters include:
• Rick Sammon
• Guy Tal
• Bruce Hucko
• Erin Babnik
• Colleen Miniuk-Sperry
• Kurt Budliger
• Scott Stulberg
• Adam Schallau
Continuing in the tradition of the Moab Photography Symposium, which ended in 2018, the Sedona Photography Symposium Team presents a southwest-based event of photo enthusiasts gathering to nurture their creativity and personal visual expression.
Sarah Dolliver, Symposium Director, emphasized the benefits of attending: "You will join master photographers in one of the world's most magnificent landscapes. Participants will learn through inspiring presentations, breakout sessions, hands-on field excursions, and special workshops while focusing on expanding their creative vision and artistry and building confidence in their personal artistic process."
The Symposium's theme is "Mastering Visual Artistry". A week and a half of activities are planned. Programs will emphasize the artistic and creative side of photography in an upbeat, casual and welcoming environment. A special pre-symposium workshop featuring Guy Tal, Colleen Miniuk-Sperry and Bruce Hucko entitled "Creative Trails," will allow participants to learn from 3 instructors in a small-group format. Post-symposium workshops will include "Afterglow: Shooting After Dark" and 3-day "Monsoon at the Grand Canyon".
The Sedona Photography Symposium is presented through the Sedona Camera Club, a 501(c)3 non-profit corporation dedicated to providing educational opportunities for photographers of all skill levels. John Gafford, Sedona Camera Club president, explains "Part of the proceeds from the symposium will help support scholarships and educational activities in photography and the visual arts in the northern Arizona area."
The Symposium Team has already received some scholarship funding.
For more information on programs, presenters, registration information and more, go to http://www.SedonaPhotoSym.com On-line registration is open.