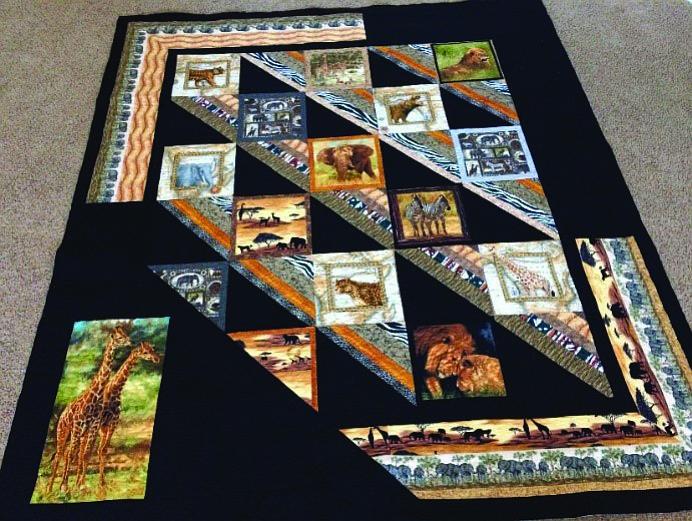 ---
---
At the June 1st First Friday event, there will be a colorful, children's quilt exhibition and one day raffle held in the SAC theater room (in the barn below the main building) to support the Red Rock Quilters of Sedona, a non-profit organization, in their efforts to supply snuggly quilts to children in need within the Verde Valley.
At 8 p.m. the winning ticket will be drawn. The 40 best quilts from the past year will be available at the exhibition. The winner may choose any one quilt as their prize. Raffle tickets may be purchased all that day in the theater - $10/ticket or $20/for 3 tickets. If the winner is not present, he/she will be notified by phone and the quilt will be delivered to the winner. Proceeds from the raffle will be used to purchase more quilting supplies for community charity quilts.
For over 25 years, the Red Rock Quilters of Sedona (RRQ) have created and delivered quilts to those in need within the community. In 2008 RRQ began a focused program to supply vibrant, cozy quilts to children with serious illnesses, those displaced from broken homes, or people with special needs. Since that time, we have delivered over 250 quilts and 500 pillowcases to children in need.