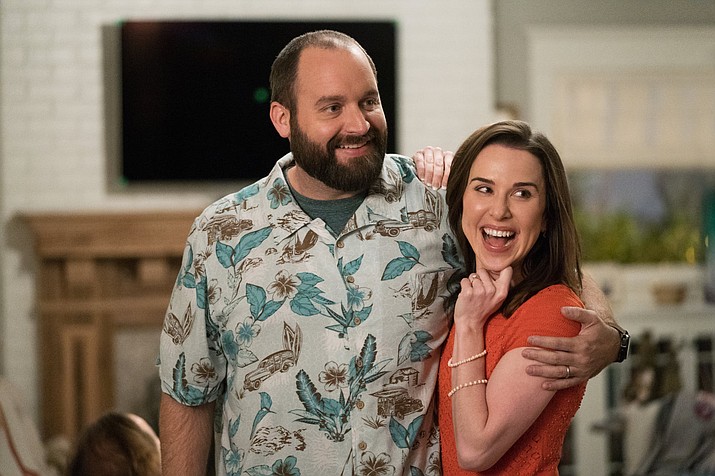 ---
---
Instant Family is based on the true story of the experience that the screenwriter Sean Anders and his wife went through adopting their children.
There are, as usual, some fictional twists added to the real story, but the film is very engaging anyway.
Mark Wahlberg as Pete and Rose Byrne as Ellie are a happily married, childless couple. Their large family of siblings, parents and in-laws bring up the subject of children. Pete and Ellie seem never to have had time or incentive to focus on parenthood.
Now, as they approach middle age, they do focus on that and decide that adoption would be the right path for them. They register with a support group that orients potential foster parents to that subject. It is a large group of couples who want to adopt children. There is one single woman, determined to adopt a youth who can achieve success as a professional athlete. Her treatment in the group is a lark in the film. The two women who lead and manage the group are Octavia Spencer and Tig Notaro. Their frequent bickering adds a good deal of humor to the movie.
Pete and Ellie end up fostering, not a child, but a threesome of Latino siblings who were rescued from their abusive, drug addict mother.
They are 6-year-old Lita (Julianna Gamiz), pre-teen Juan (Gustavo Quiroz), and the oldest, 15-year-old Lizzy (Isabela Moner). The first days and nights and meals are continuous scenes of horrible behavior by the three newcomers to Pete and Ellie's home. Dinners are terminated with food, drinks, glassware, etc. splashed all over the floor — and uncontrollable screaming.
Lizzy, the teenager, is more controlled, but she is resentful of her new guardians who cannot break through her sour attitude. Most of Pete's family are no help, except for Grandma Sandy (Margo Martindale), a boisterous woman with more patience and understanding.
The two younger children shortly come around to appreciate their new home. Lizzy has all the rebellious attitude of a typical unhappy teen.

Their birth mother shows up, just released from a rehab center, and makes a move to regain her children. That takes us into a dramatic part of the film. But be it known that if the end of the movie were not satisfactory to us, there would be no point to the movie.
Wahlberg and Byrne are fine as the couple trying to find the appropriate relationship with the children. Moner, as Lizzy, is excellent in the role of the teenager who behaves like a teenager.
There is a scene near the climax which includes a cameo appearance by Joan Cusack. All the supporting players do a fine job and Instant Family holds our interest all the way. There are several scenes to make us laugh and some to bring tears to our eyes.
Instant Family is at Harkins Sedona 6 Theater.