Camp Verde volleyball comes close to upset of rival Sedona-Red Rock
Originally Published: October 11, 2018 3:21 p.m.
Camp Verde High volleyball has "character words" every week and in Tuesday's rivalry match they lived up to this week's edition.
The Cowboys' words of the week were "execute" and "endure," which were on display in their 3-2 loss to No. 18 Sedona Red Rock at home.
"I am just full of joy right now I am so proud of my girls, they played so well, it was a win-win tonight, Sedona won and we won, played out hearts out," CV head coach Britney Armstrong said after the match. "We came up short but just on the scoreboard, that's all. They did great, I'm so proud of them."
Camp Verde won the first set 25-18, then lost the second 25-16, then took the third 28-16, before dropping the fourth 25-15 and the last 15-12. They did lead in the fifth set though.
Photo Gallery
Camp Verde volleyball hosts Sedona Red Rock 100918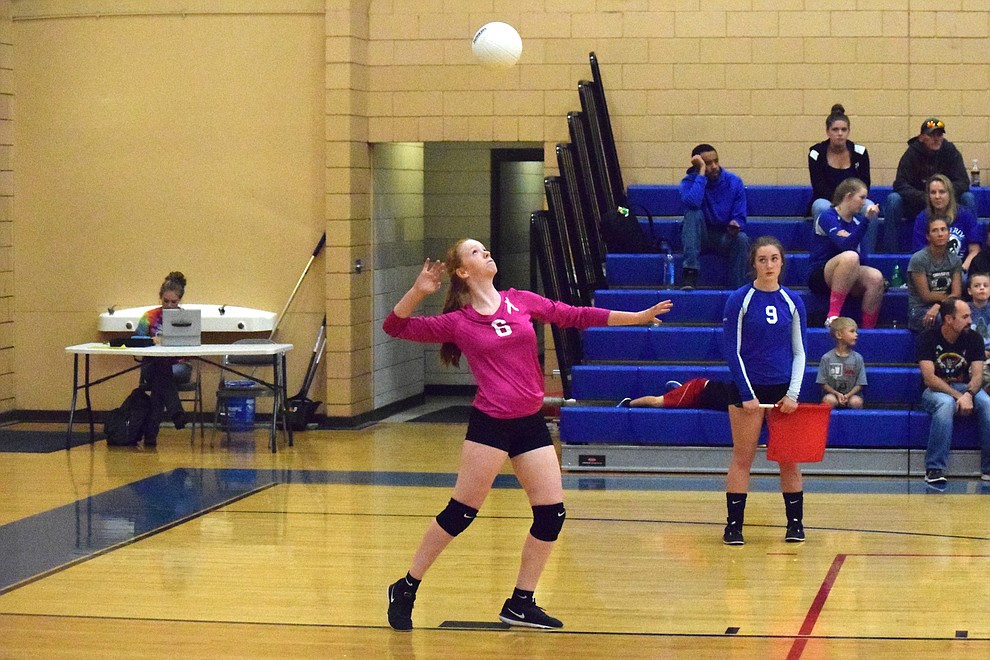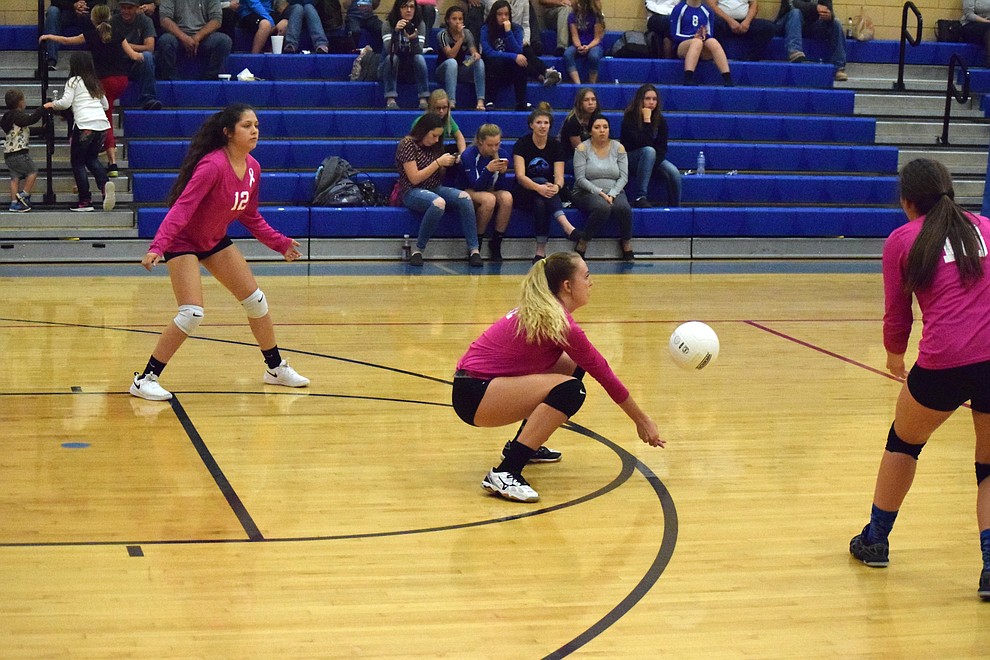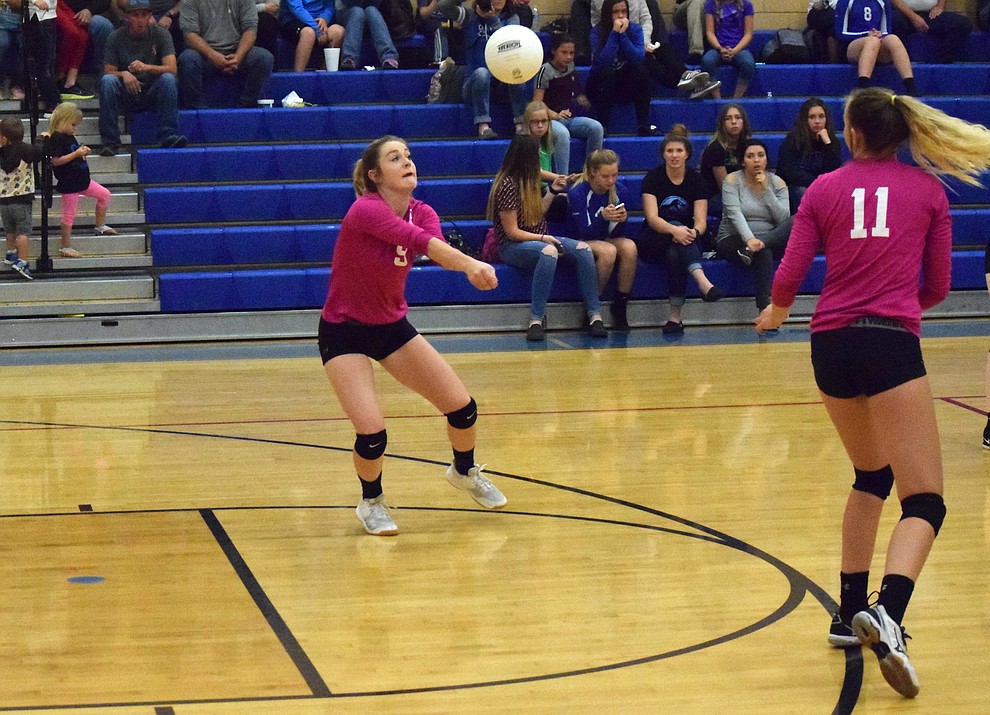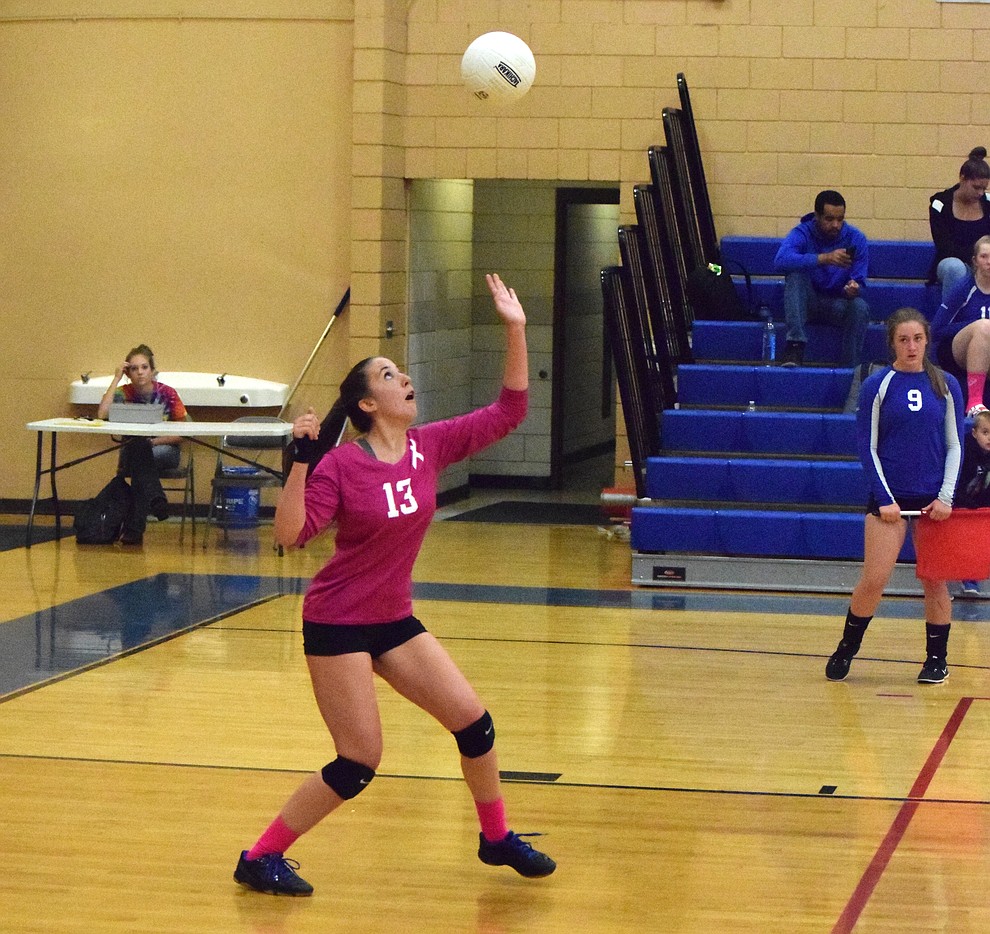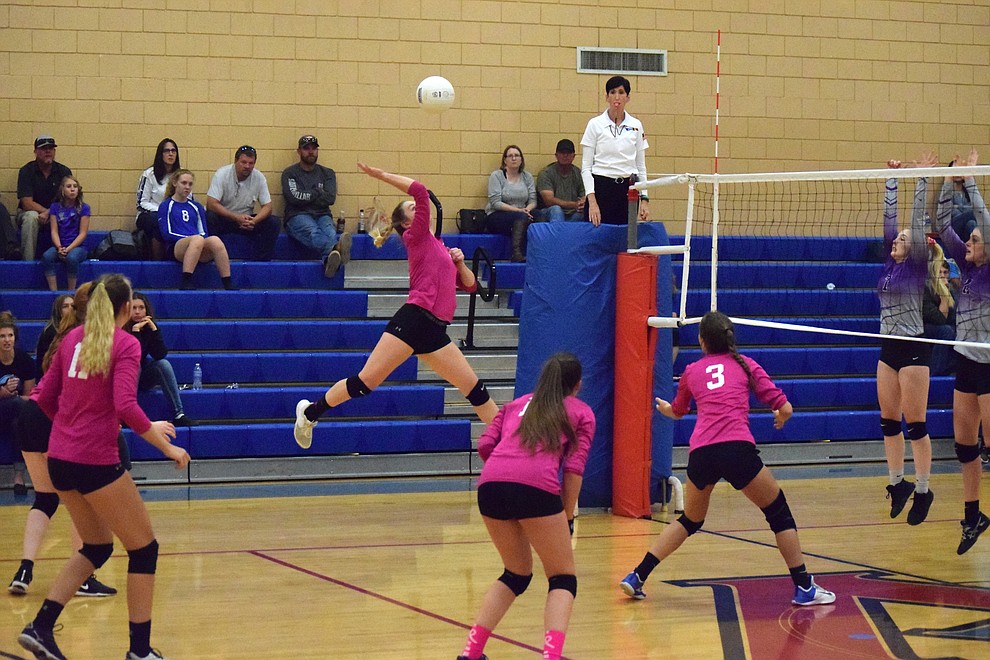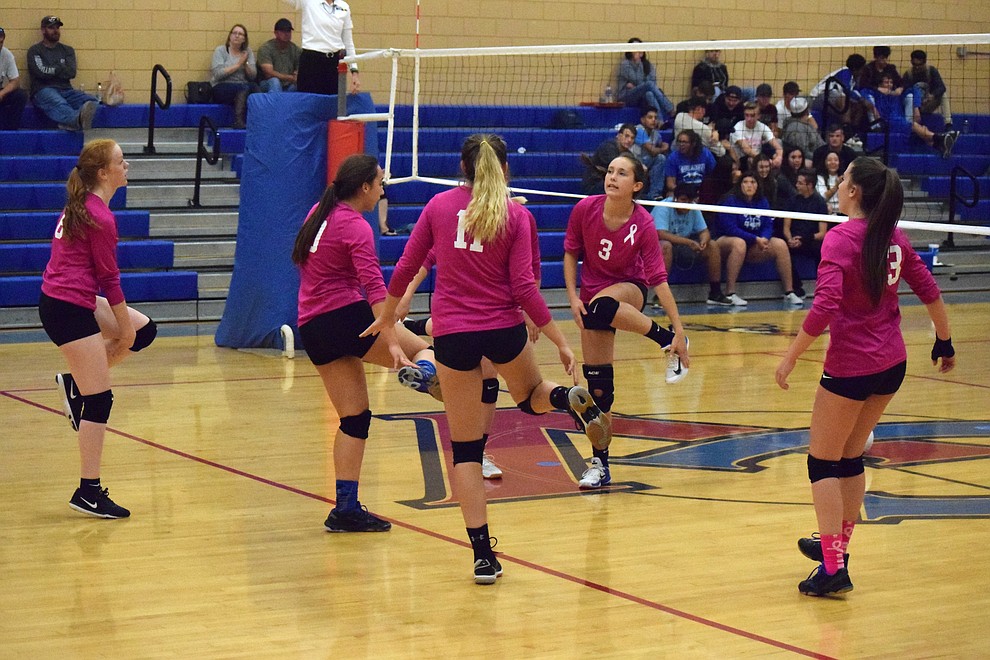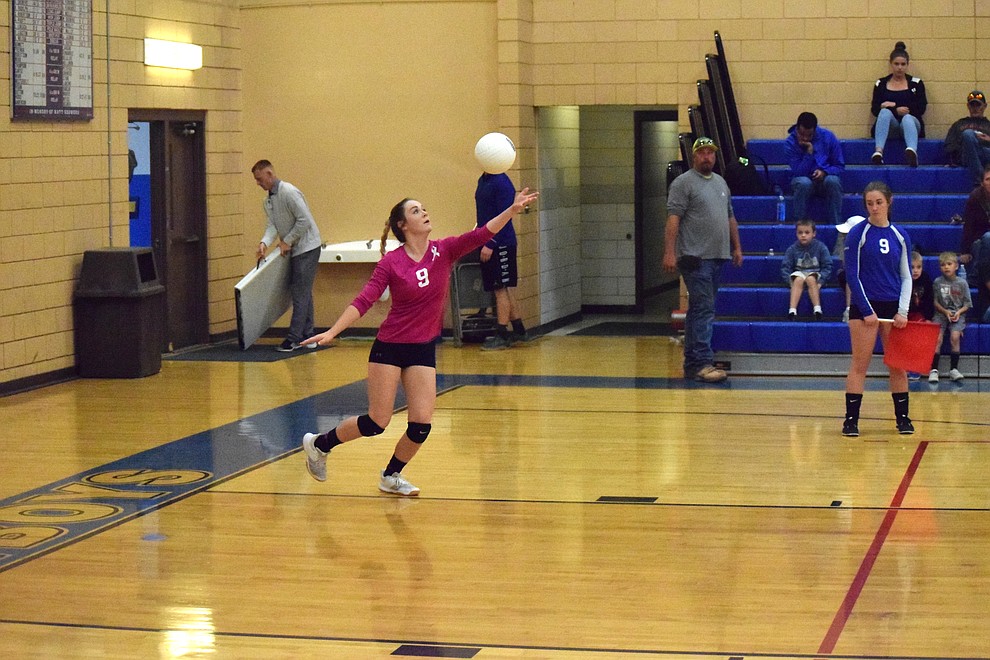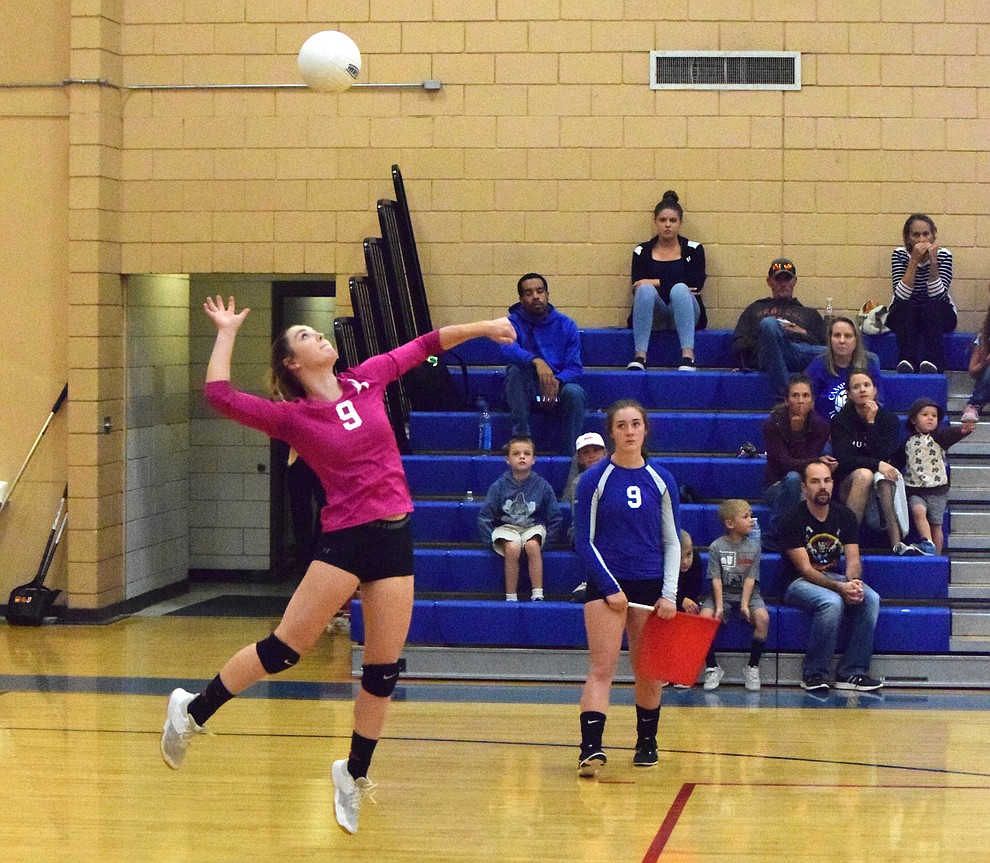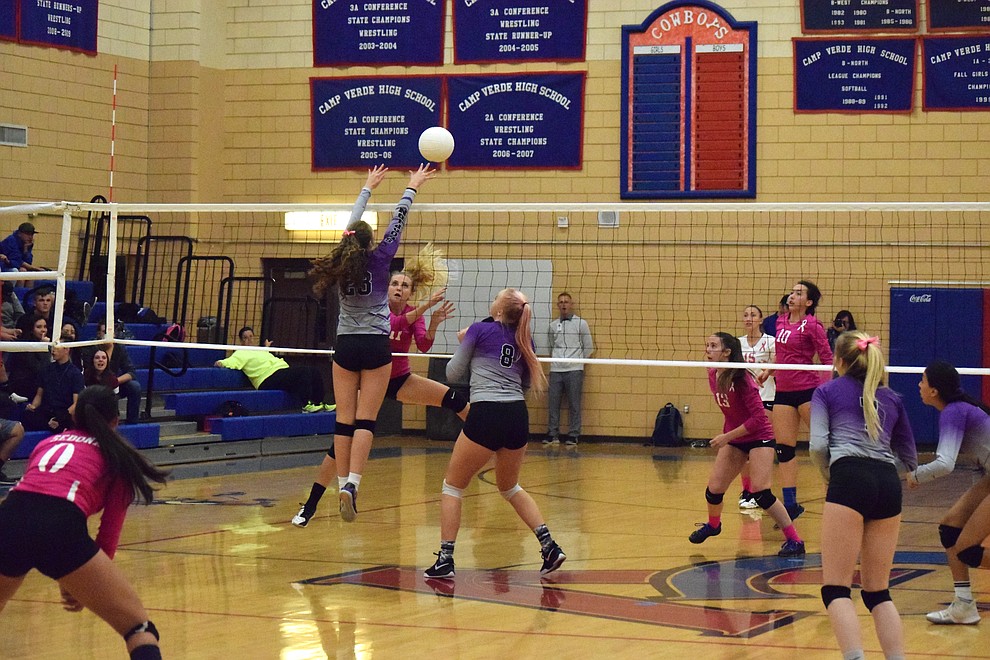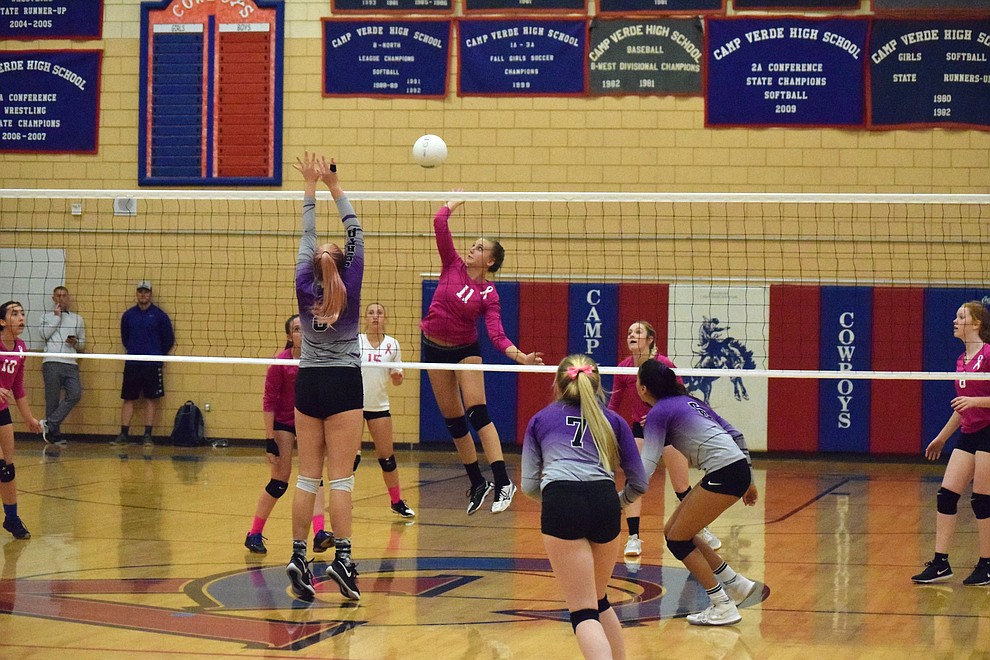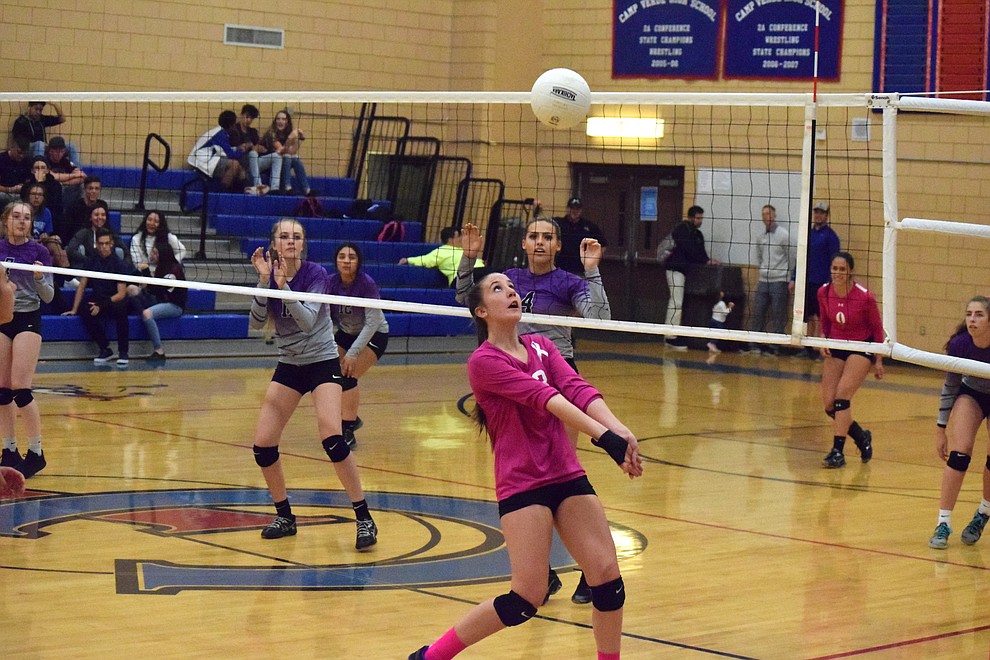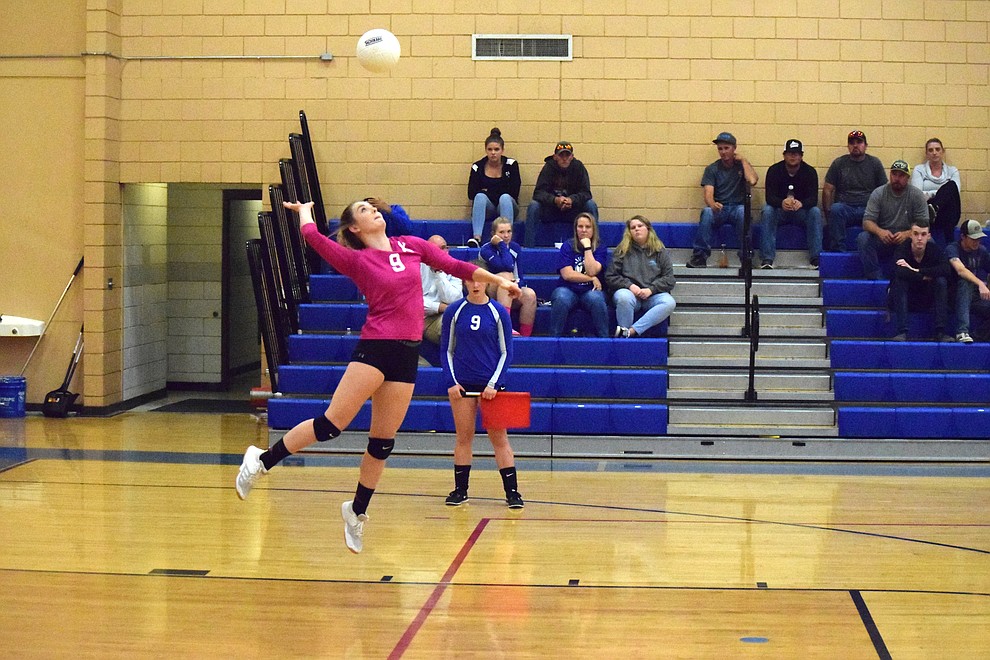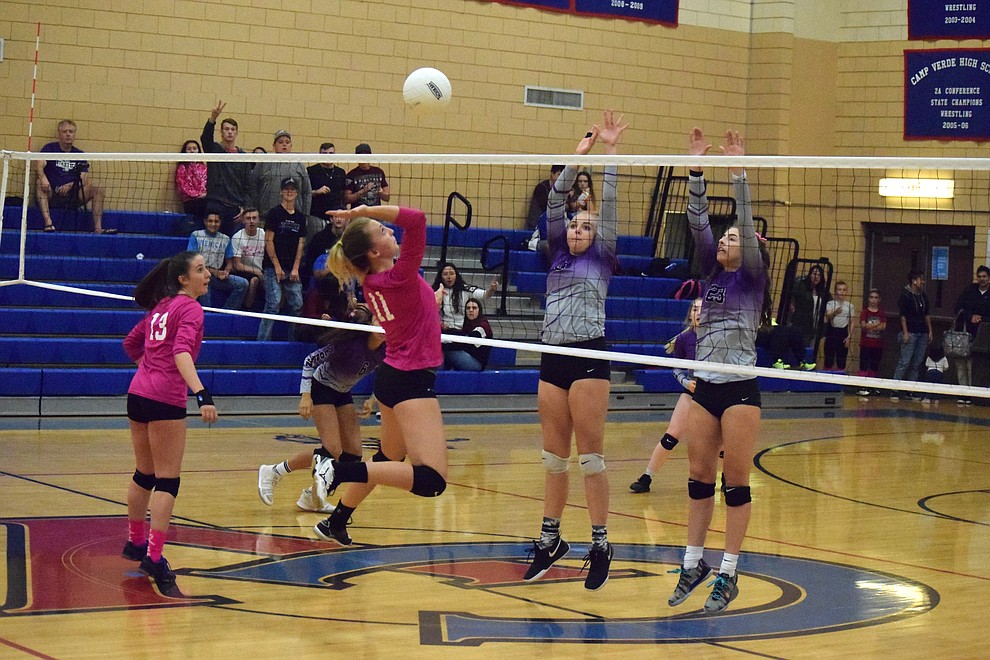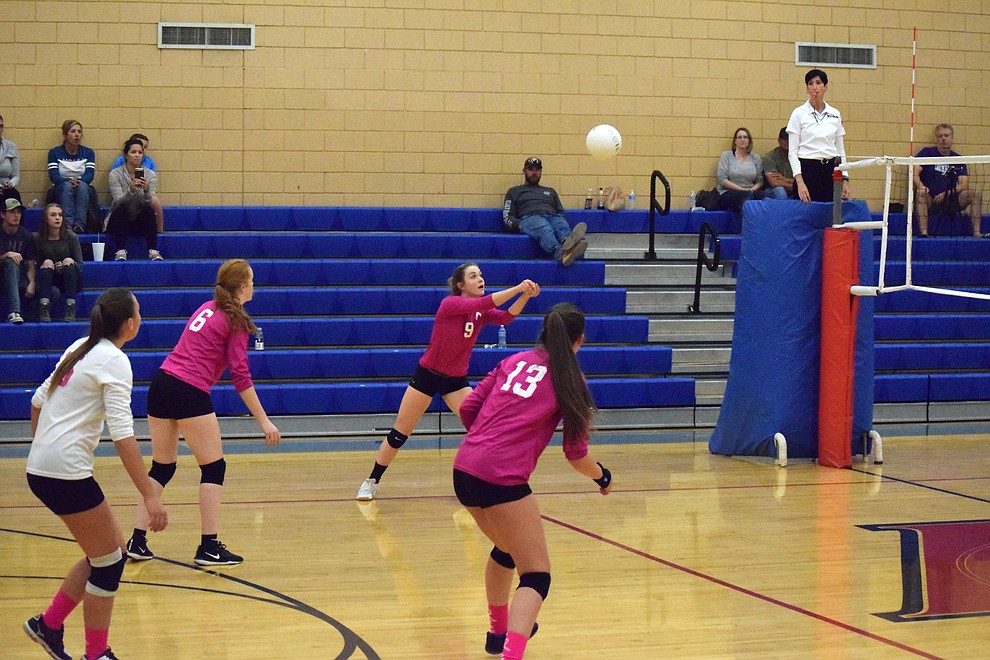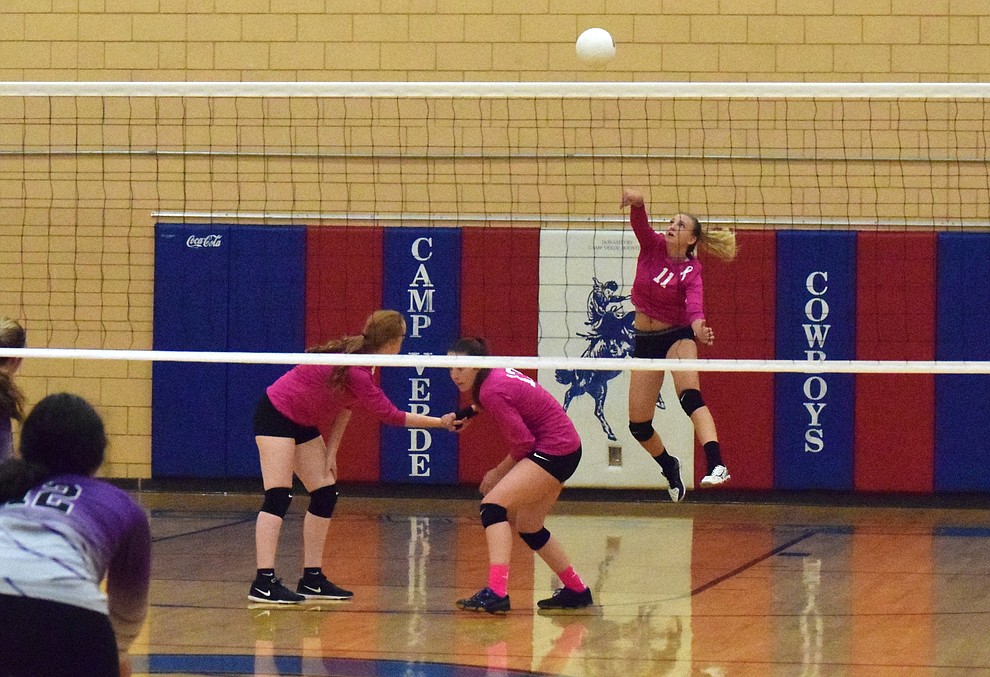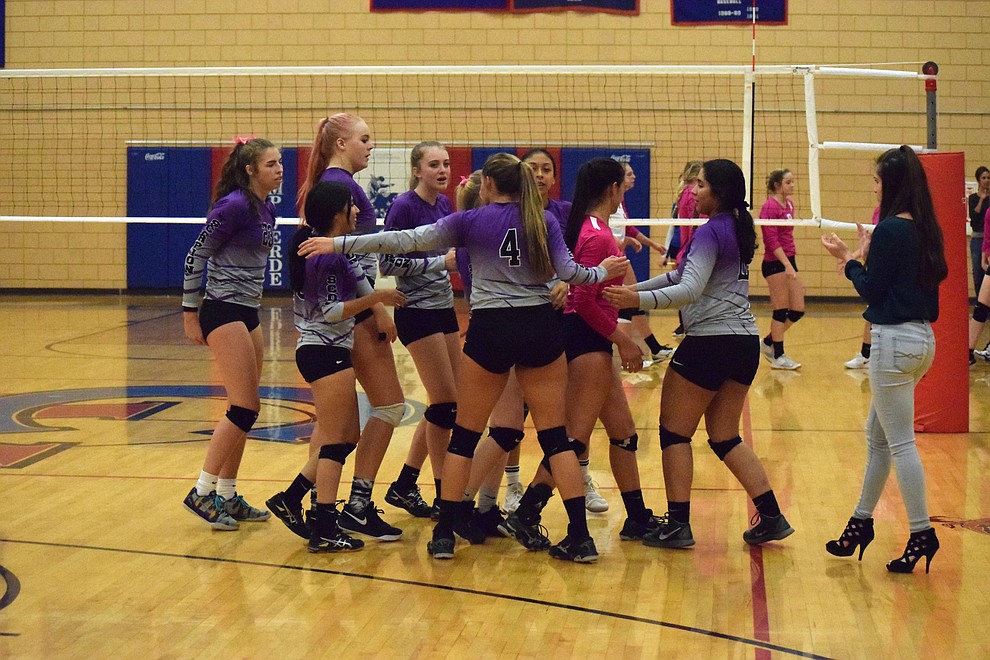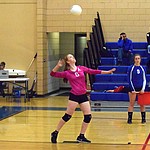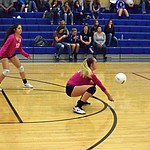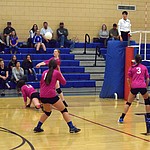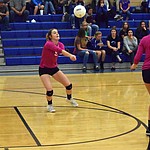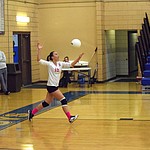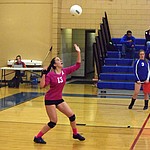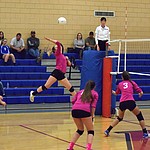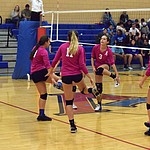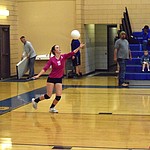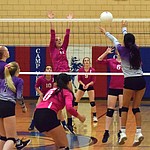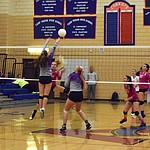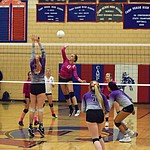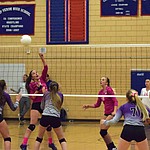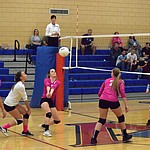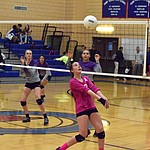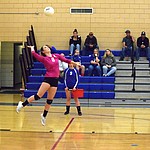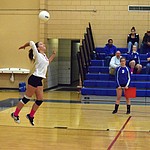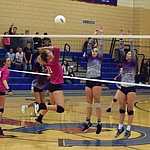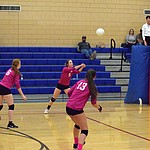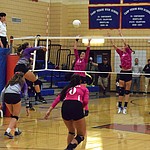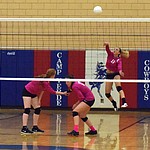 "I think we did really well," CV junior right side/setter Bennett Holm. "It's really tough but I know that we played our hearts out and we may not have won on the scoreboard but we won in our hard work and in our effort."
In the third set the No. 30 Cowboys (7-18, 1-6 Central) rallied, battled and then held off the Scorpions.
"That felt awesome and I know that's how we can play all the time and we have the ability to do that and it's a bummer that we don't do that all the time but I know that we definitely can," Holm said.
The third set even led to a surprising reaction from Sedona Red Rock head coach Brenna Barker.
"She was even telling me, she goes 'my gosh, your girls were they scrappy, they would make a play and I would catch myself cheering for you guys (laughs) because it was such a great play,'" Armstrong said. "They have come leaps and bounds, like I can't even begin to explain the improvement that they've made over the last two years I'm just so proud of them, I could cry (laughs)."
SRR beat the Cowboys 3-1 (12-25, 25-18, 26-24, 25-17) on Sept. 13 in Sedona.
"Our girls have so much potential, they always come out to fight against Sedona," Armstrong said. "Camp Verde and Sedona are just rivals and so every time we play Sedona our girls just have a hunger to beat them and if we played every team like we want to beat Sedona then oh my goodness, it would be incredible."
Armstrong said all 12 Cowboys have impressed her of late, especially Rachel Stockseth, sophomore middle hitter Maya Hedges, Holm and freshman Shelly Warfield.
"We're fortunate, we have a team of 12 and we for the most part use all 12 of our girls," Armstrong said. "Rachel (Tuesday) night had one of her best games. I tell her job, she's one of my scrappiest players, so I tell her 'her job is to get the ball, every single ball' and she did that (Tuesday) night. Maya is always consistently doing pretty well, she's one of our leaders."
Not only has Warfield adapted to high school varsity level volleyball but also to a new position.
"Shelly has come a long ways as a freshman, she's been doing a great job with her serves and taking on an outside position," Armstrong said. "In eighth grade she was a setter, so we've totally changed her position and threw her into a varsity level of volleyball and she's done a really great job of competing at this level."
The Cowboys return to action on Oct. 16 at 6 p.m. when they host No. 44 Phoenix North Pointe Prep.
More like this story
SUBMIT FEEDBACK
Click Below to: