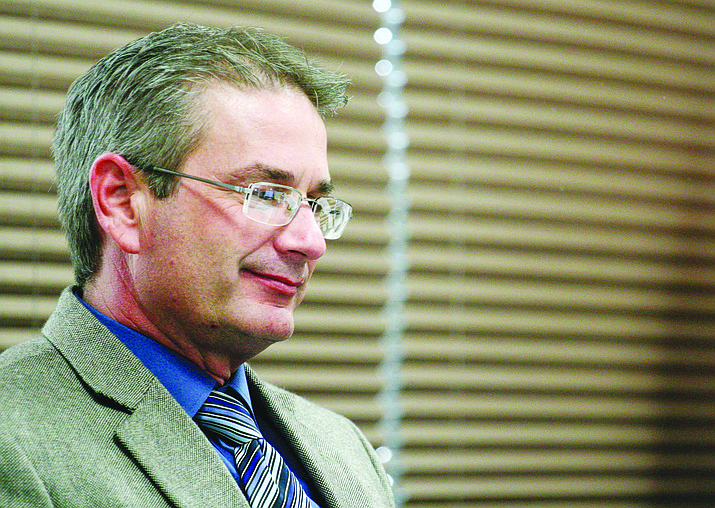 Originally Published: October 11, 2018 1:32 p.m.
COTTONWOOD – No. Times four.
That's what Cottonwood-Oak Creek Superintendent Steve King said Wednesday about how the Arizona State Board of Education evaluated his district's schools.
Four schools – Cottonwood Elementary, Cottonwood Middle, Oak Creek and Mountain View Preparatory – make up one-fifth of the Verde Valley's 20 public and charter schools the Arizona State Board of Education assessed in its annual achievement profile – also known as A-to-F Accountability System grades.
A year ago, Cottonwood-Oak Creek schools received one A, one B and two Cs. For the 2017-2018 school year, the district received one B, two Cs and one D.
Each of the district's evaluated campuses had what King called "missing data" from every campus.
King also said that "100 percent of [the district's] students who participated in the Algebra 1 program at our partner high school [Mingus Union High School] were either proficient or highly proficient on the end of course test."
"None of their scores were part of the calculation, as they should have been," said King. 
Though King has been in contact with the state accountability office, he said that "there is nothing they can or will do until the appeals process is complete."
For King, and most importantly for the district's students, the accountability system is "a little backward."
"Currently, appeals are done after the letter grades are released to the public as per policy," King said. "It would make more sense to release the grades to the school, have an appeal timeline, and then after they are resolved, release them to the public."
From B to A?
According to Danny Brown, Clarkdale-Jerome's eighth grade students "successfully passed" the AzMERIT End of Course Algebra I assessment that they completed at Mingus High School – same program as Cottonwood-Oak Creek's eighth graders.
"And we were not given the five acceleration/readiness points that I feel we should've gotten," said Brown, Clarkdale-Jerome superintendent.
Which means that Clarkdale-Jerome also plans to appeal its letter grade. Should CJSD be successful, its grade will go from a B to an A, though Brown said that "obviously, we are happy with a full letter grade improvement over last year."
 With the controversy last year with more than 200 of the state's schools having appealed their A-to-F grades, Brown said that the biggest difference between this year and last is "the fact that we are now aware of the factors that go into the A-F system and we know what to expect."
"There will always be elements within an accountability system that are controversial or not fair," Brown said. "But I think putting emphasis on student growth – 50 percent of a school's letter grade – is a good thing. It falls along within our mission of improving achievement for all students regardless of where they begin the school year."
-- Follow Bill Helm on Twitter @BillHelm42