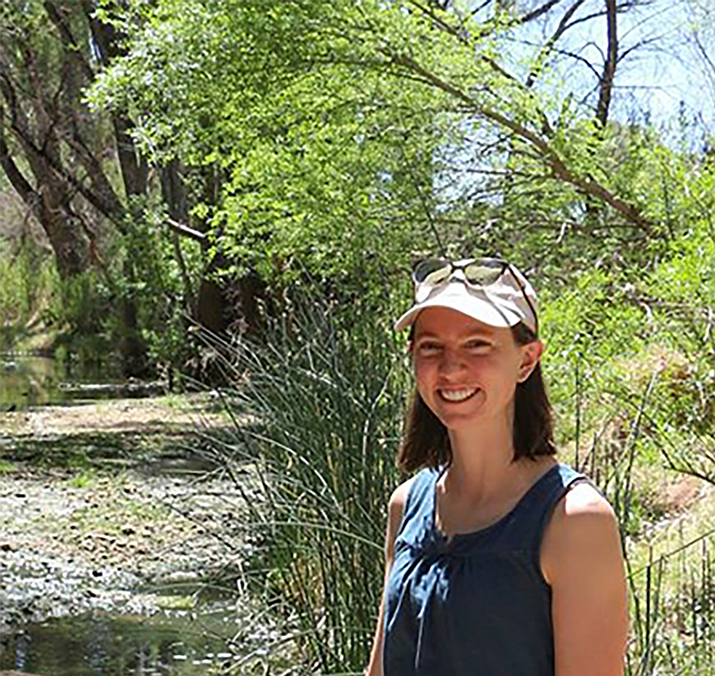 Originally Published: October 20, 2018 8:24 a.m.
COTTONWOOD -- Friends of the Verde River welcomes new board member, Jennifer Diffley. Jennifer is a junior partner in Culp & Kelly, LLP, a specialized law and policy firm focused on addressing the critical issues surrounding water and natural resource management in the American West.
According to board president, Chip Norton "Jennifer adds value to our Board of Directors in many ways. She demonstrated her passion for our mission through her participation in the development of Friends' strategic plan. She demonstrated her commitment to protection of wildlife habitat through her volunteer work with wildlife preserves in Nevada. Her understanding of water law and its application to our Sustaining Flows work is critically important. Last, but not least, Jennifer is a genuine, nice person and a great team player, which she has shown throughout her tenure working with statewide partners on Verde River flow strategies."
Jennifer's law practice is in the areas of water and natural resources law, providing support to a variety of non-profit, government, and investment clients on environmental issues and water policy.
Her work focuses on water scarcity issues in the Western United States, groundwater regulation, environmental impact investing, and providing legal support for conservation and ecosystem management projects.
Jennifer's experience includes the investigation of public and private water rights issues and water infrastructure projects; research, analysis, and counseling for a variety of public, private, and non-profit clients on western water policy issues; design and compliance for groundwater regulatory regimes; environmental permitting and compliance; evaluation of electric and gas utility demand-side management programs; analysis and enforcement of railroad safety regulations; and environmental and regulatory enforcement litigation and arbitration.
Please join Friends of the Verde River in welcoming Jennifer to our Board of Directors!
Friends of the Verde River, (Friends), is a purpose-driven community benefit organization and 501(c)(3) nonprofit. Friends envision a healthy, free-flowing Verde River and tributaries that support our unique environment, a vibrant economy, and quality of life for future generations. www.VerdeRiver.org.