Bigger Mingus Union swim squad also stacked
Originally Published: September 1, 2018 1:55 p.m.
After last year's pair of top 10 finishes at the state meet, a bigger Mingus Union swimming and diving looks to do even better.
With 38 on the roster, the Marauders are the "significantly" bigger than any other team in head coach Gretchen Wesbrock's tenure.
"So that's very exciting," Wesbrock said. "Even the ones who it's their first season, they're all coming in with some strong basic skills, so that is awesome and then we've got this elite group that they trained during the summer with the Clippers and come out for high school already in just awesome shape, so we're going to be able to I think see some times, certainly from those swimmers, that far surpass what they did last season. I mean they're already swimming close to times that they were swimming at State last year and we're in the very start."
Last year the Mingus Union boys finished fourth and the girls 10th. The Marauders also lost three swimmers from that squad to graduation.
"On the girls side definitely strong but I feel like that freshman group is gonna come in and step up," Wesbrock said. "What we'll miss in those senior girls is the maturity, their ability to motivate the team but my goodness my seniors this year are just stepping up."
On the boys side, Mingus did lose Gunner Tillemans who anchored the 200 freestyle relay team that set a school record at State and the 400 free relay team that broke an 11-year old school record at State. However seniors Fletch Fangman and Dallin Gordon and junior Andrew Peterson return from those teams.
Photo Gallery
Mingus Union Swimming Northland Prep Winslow 0803018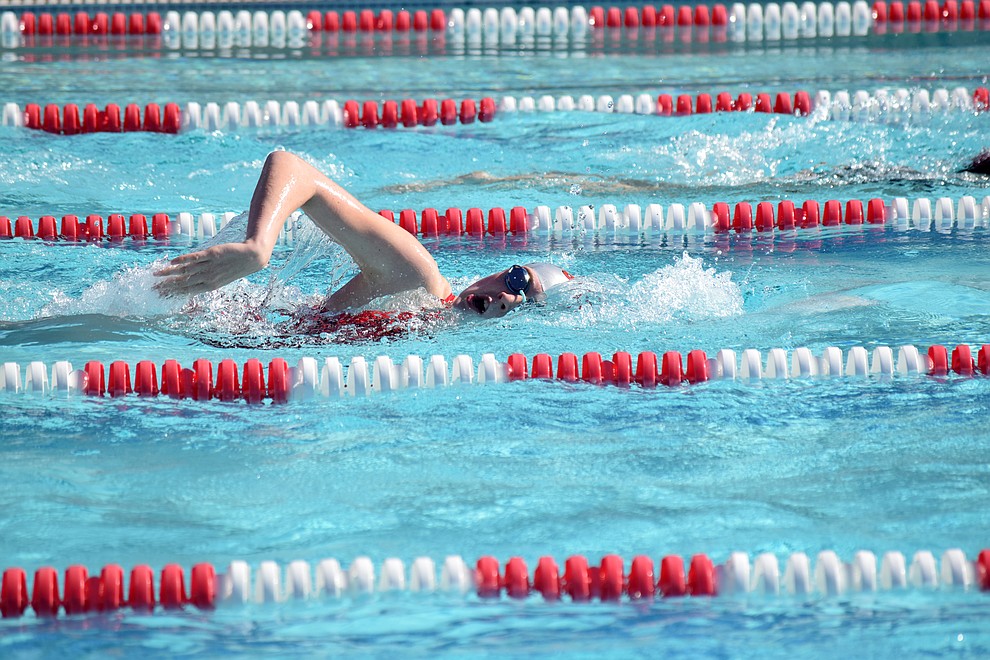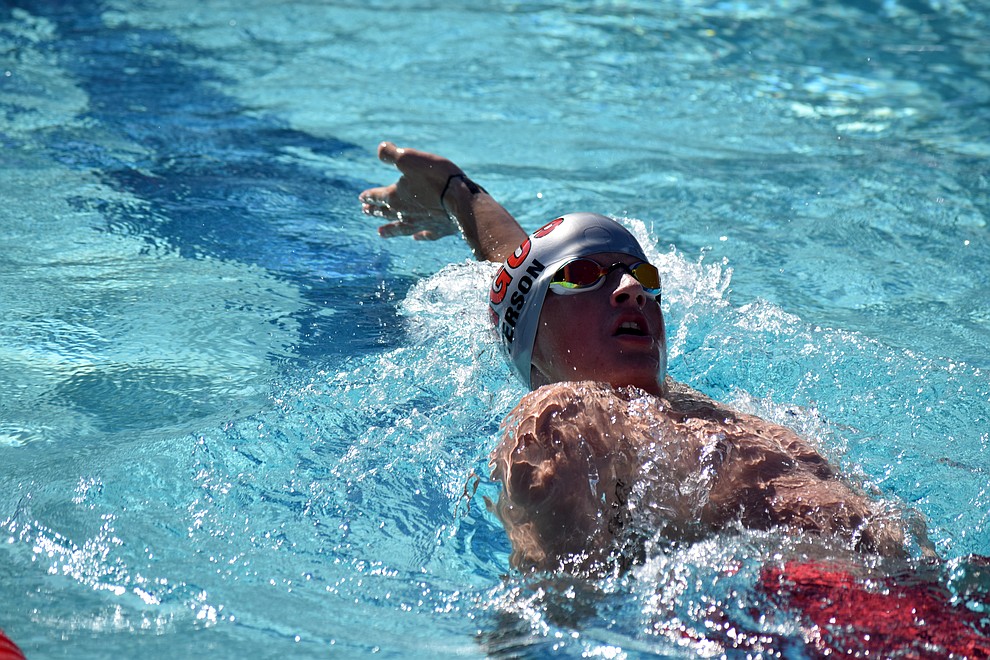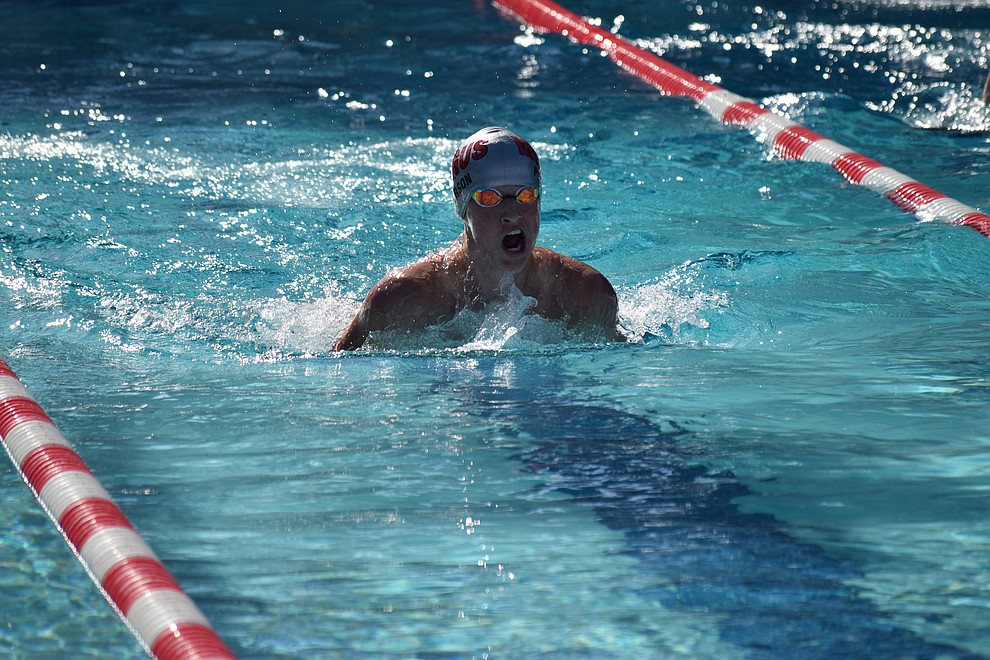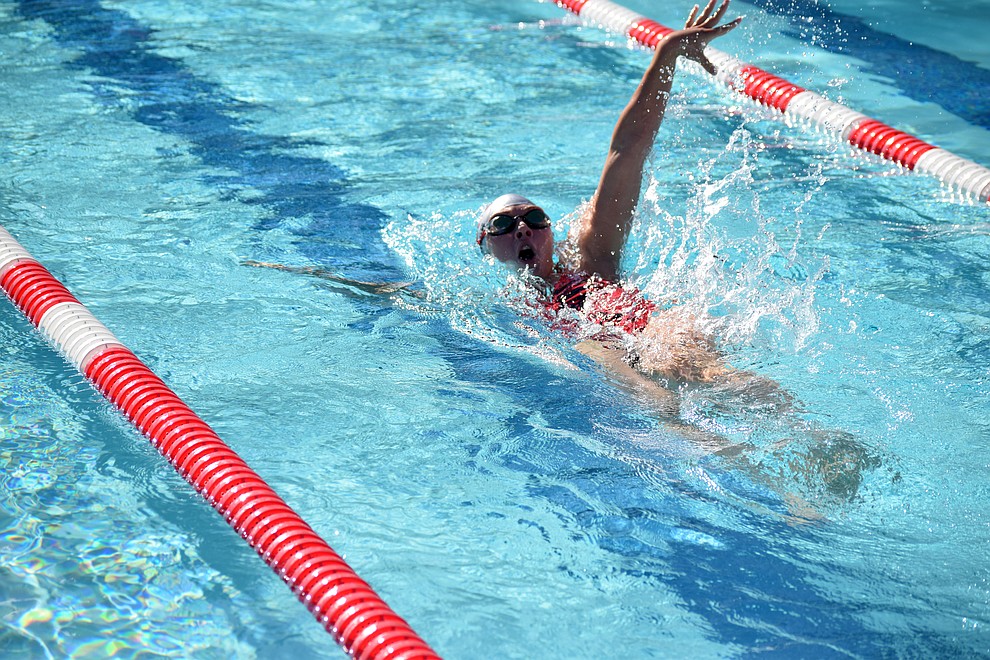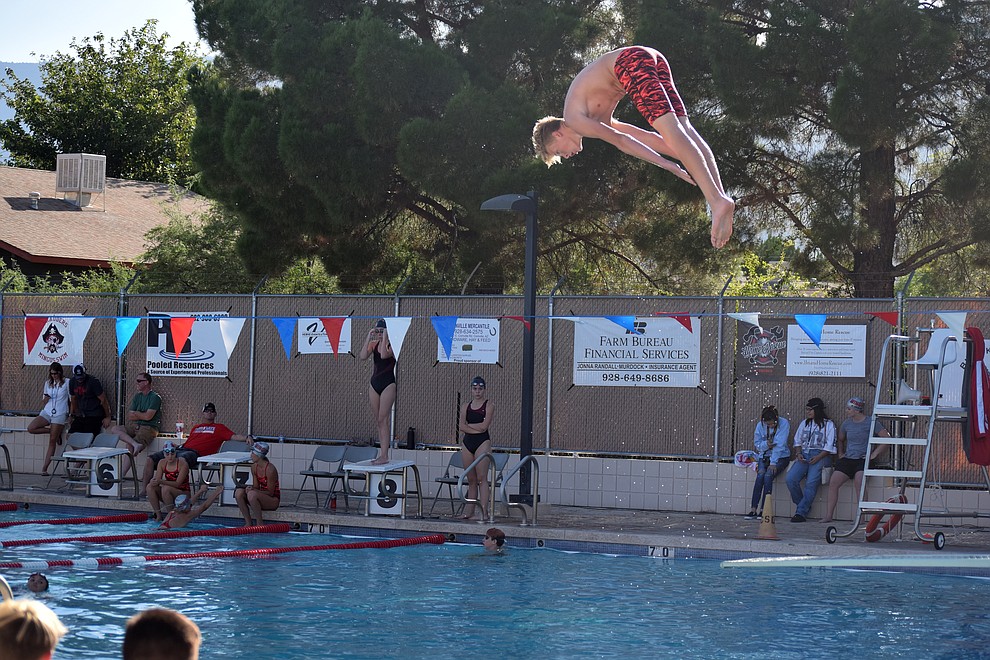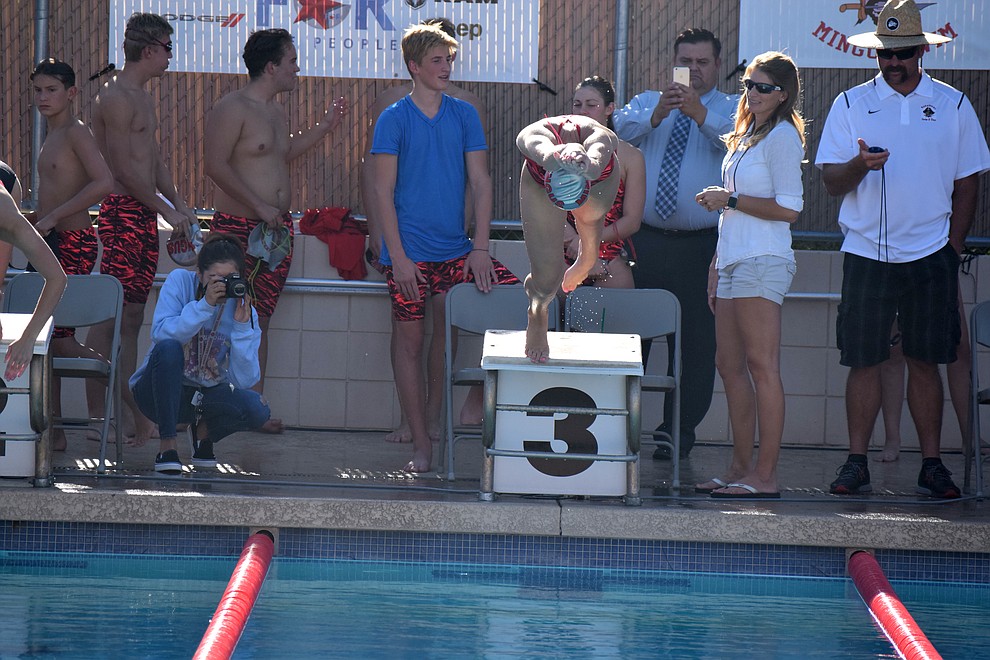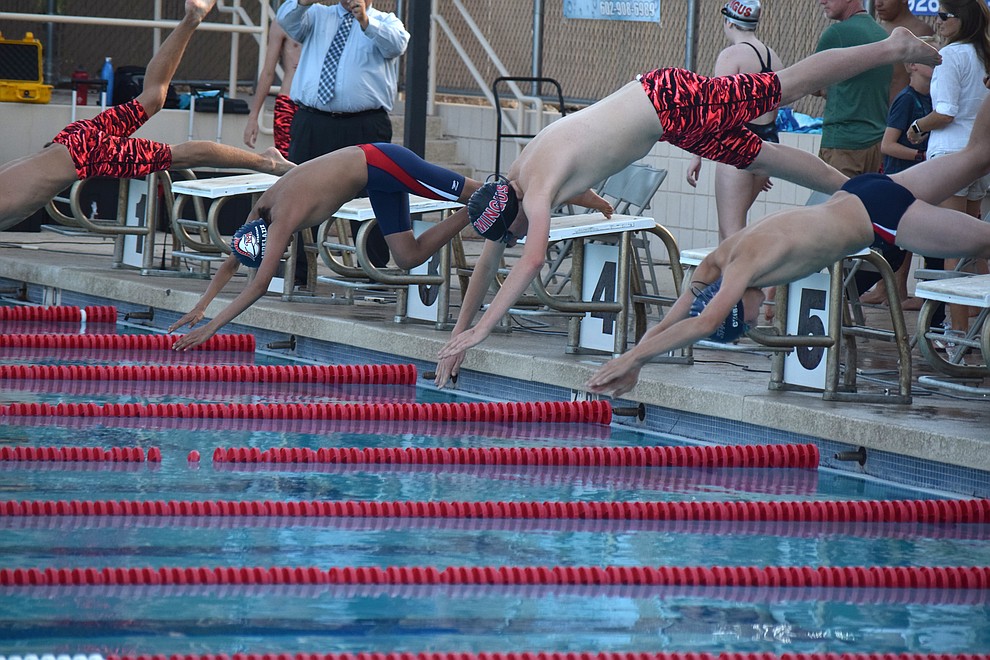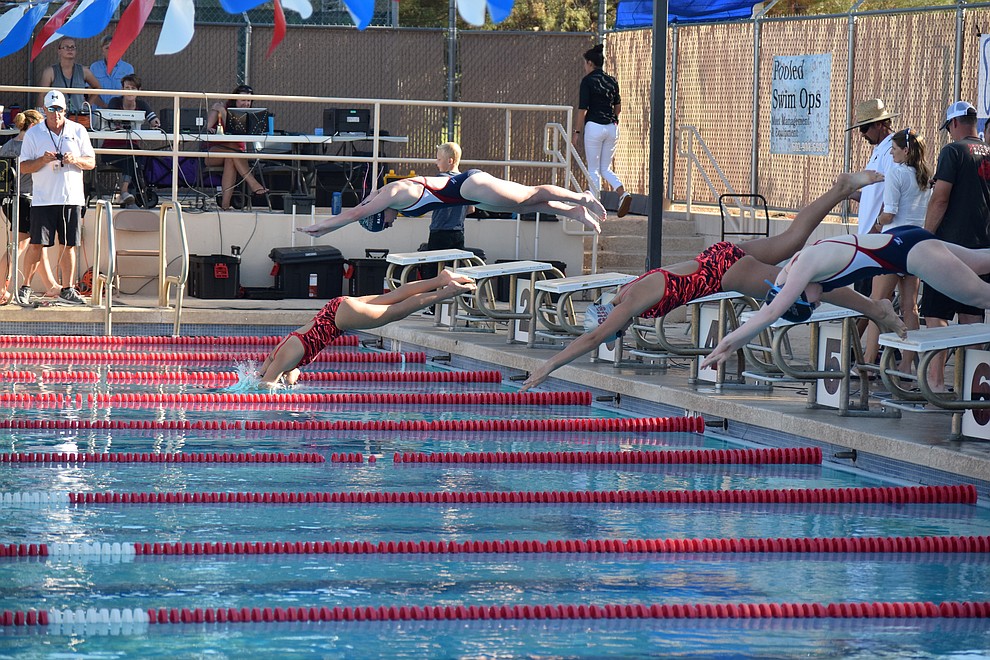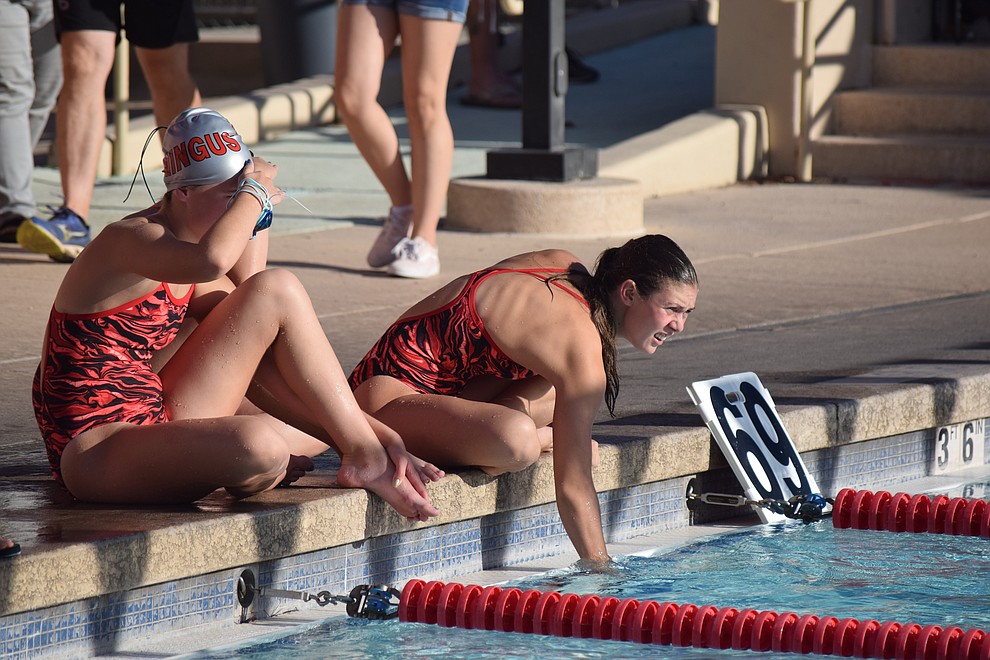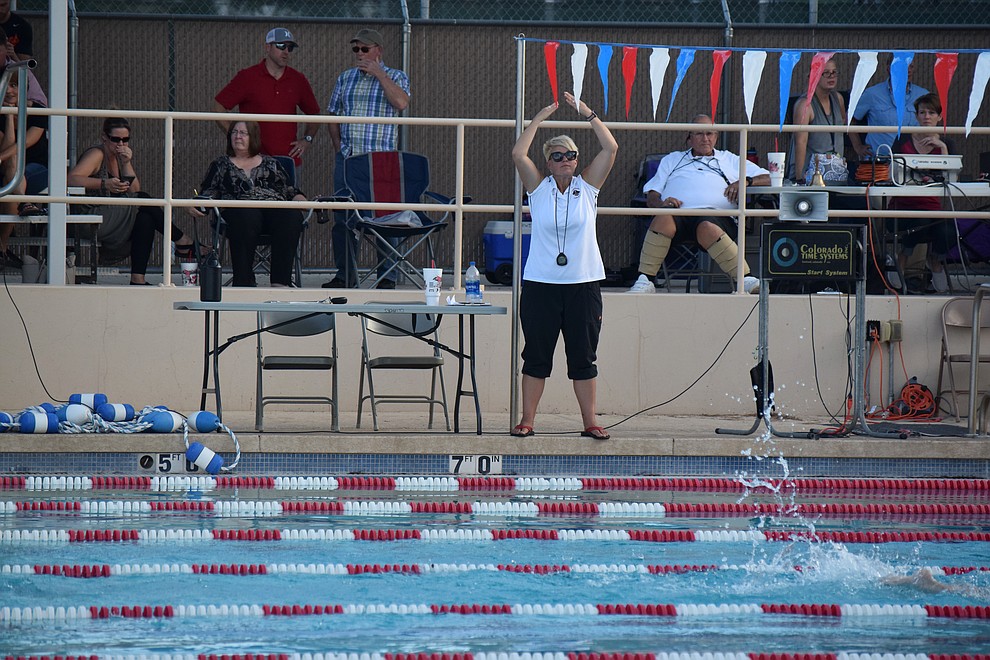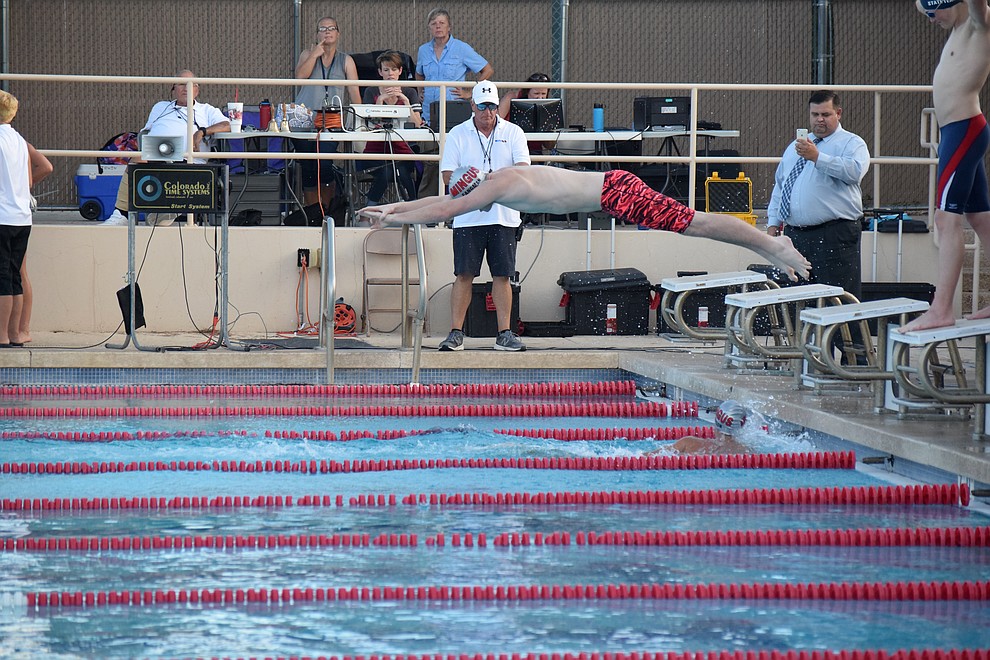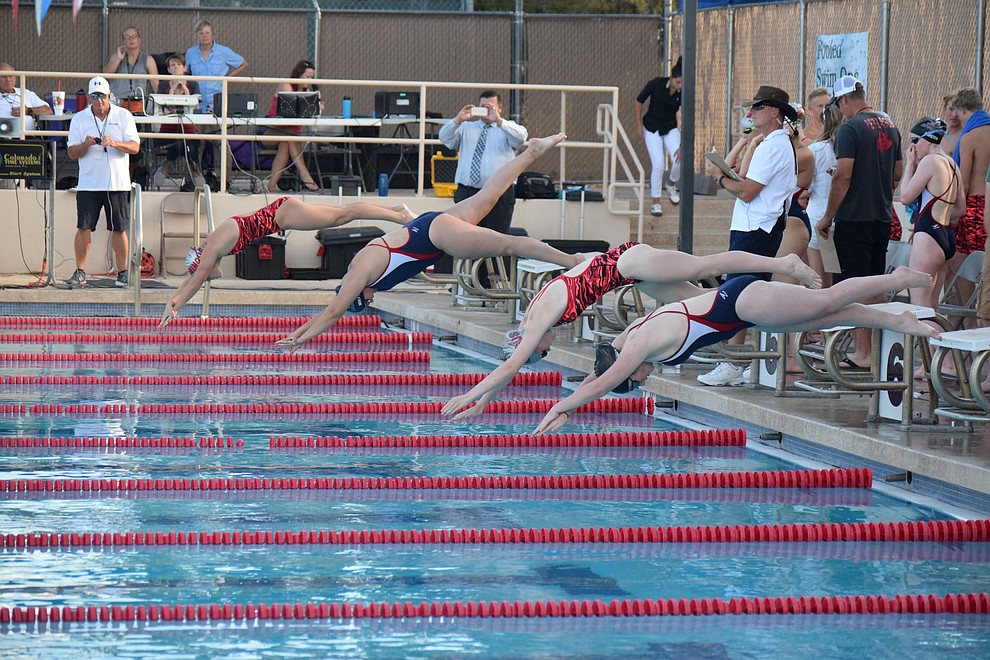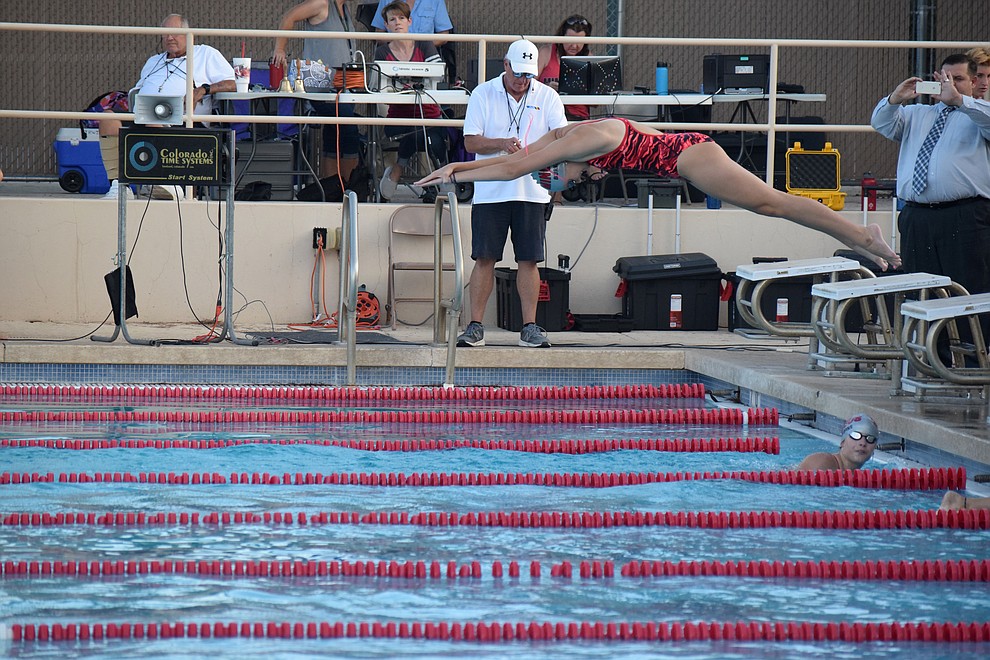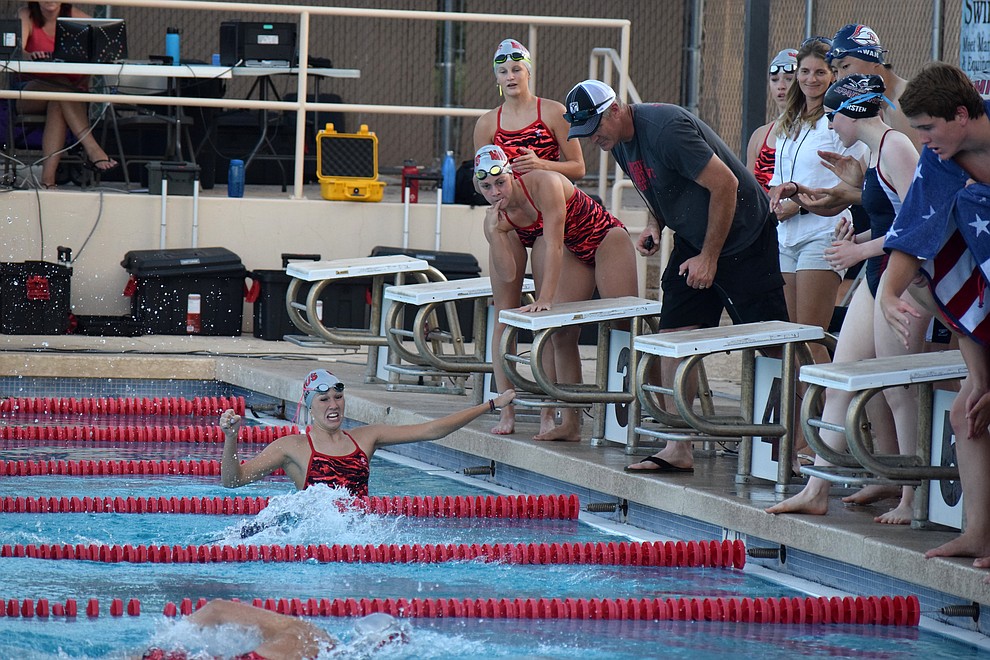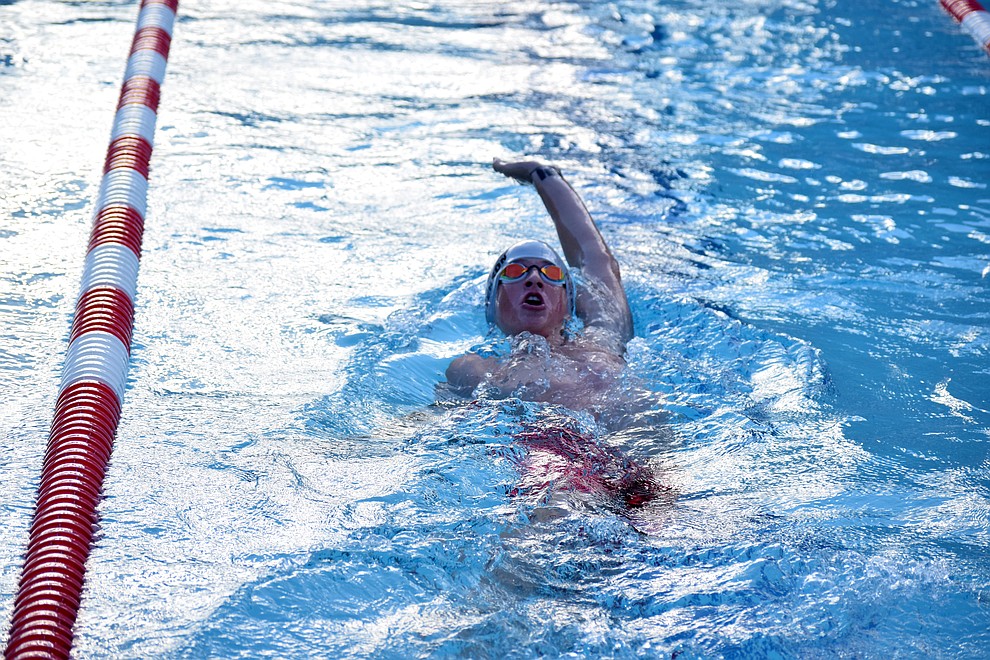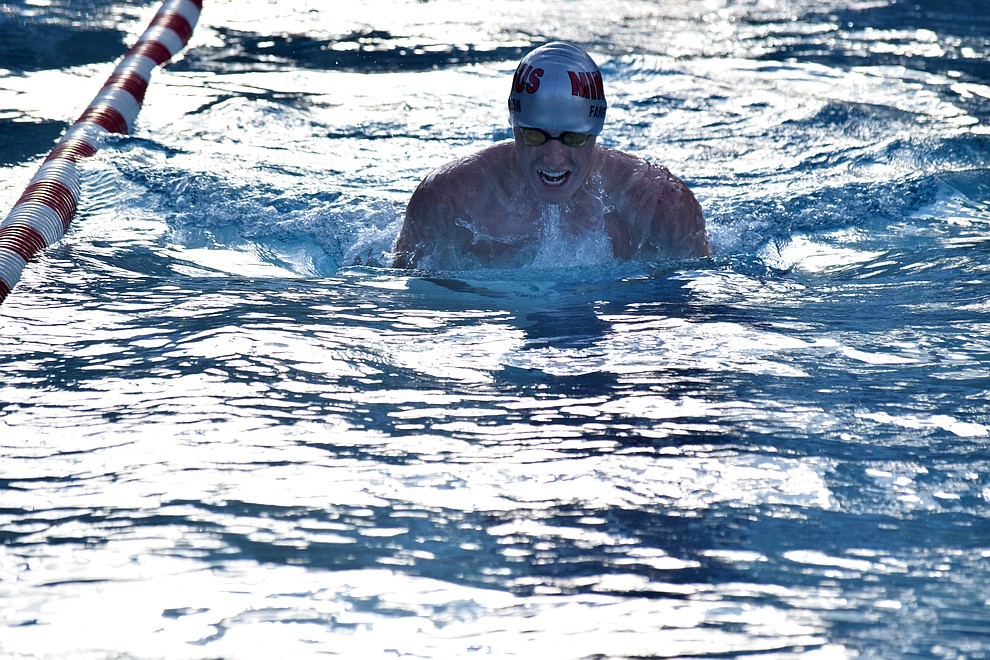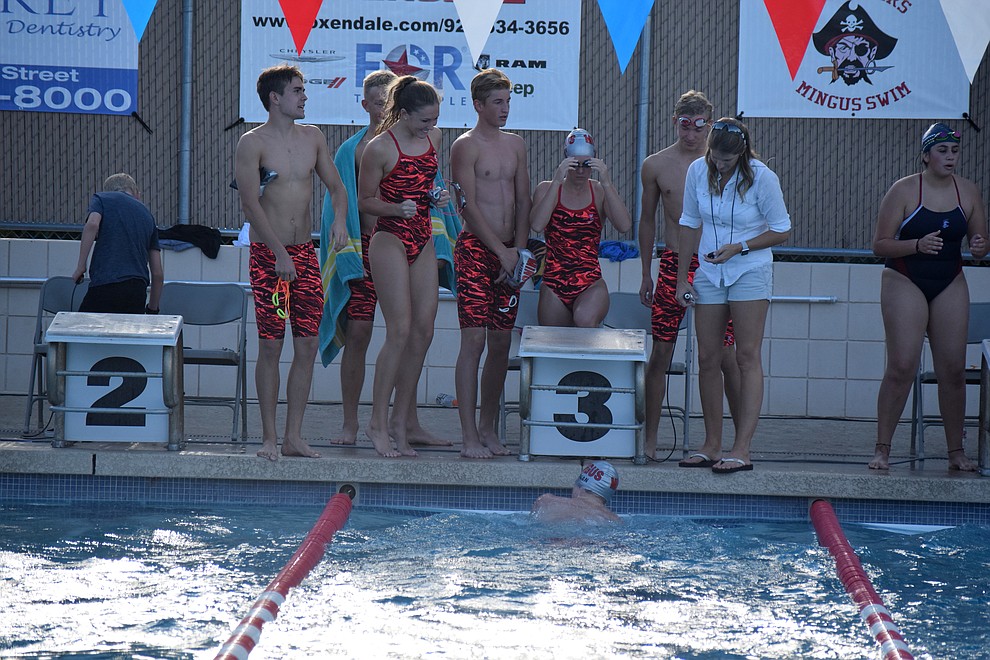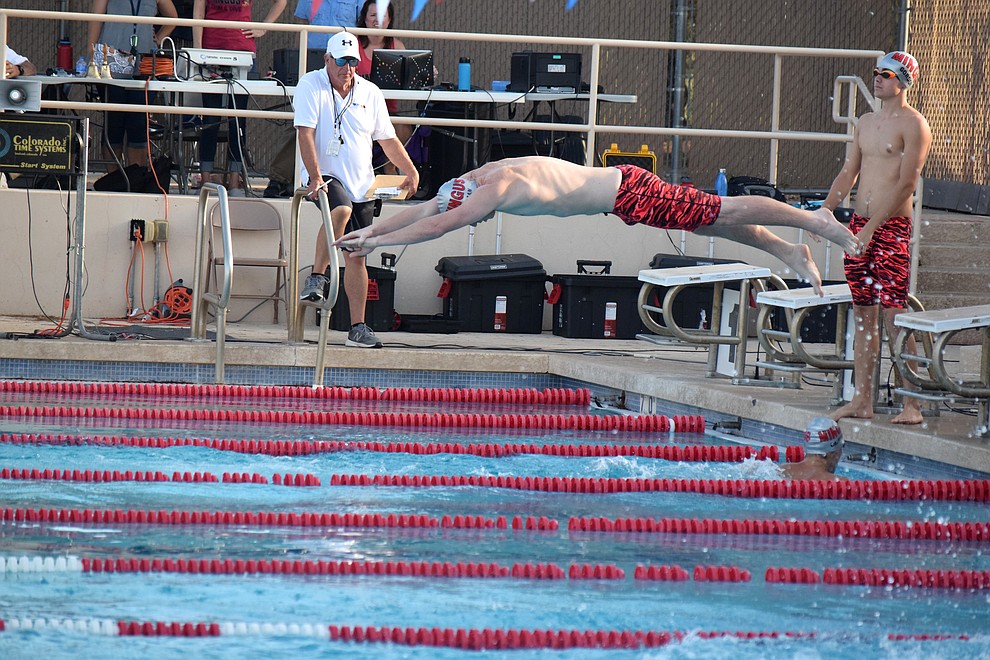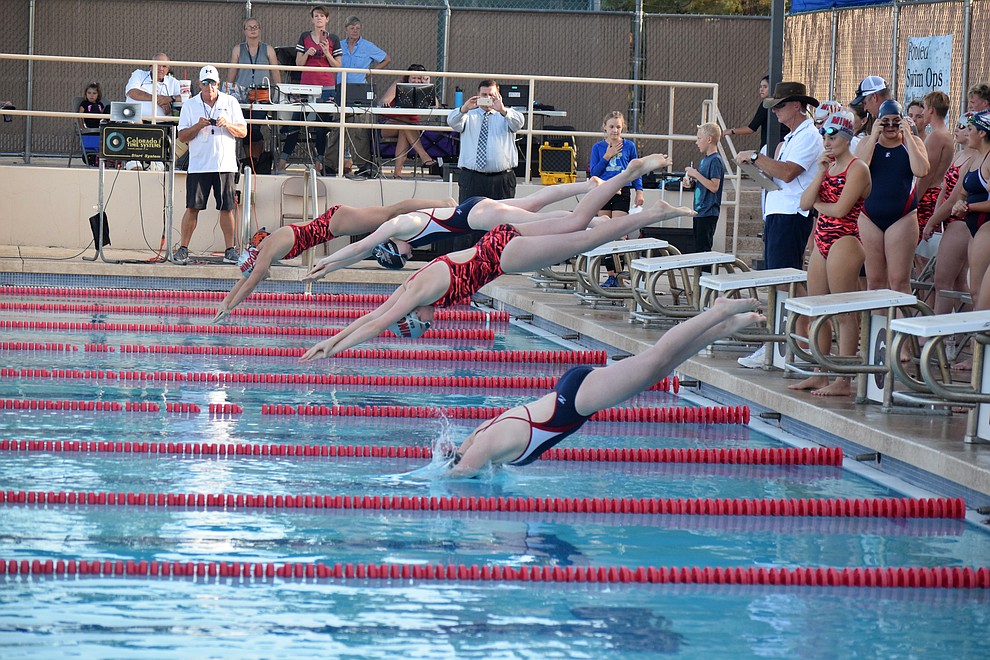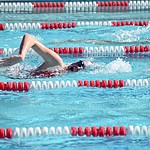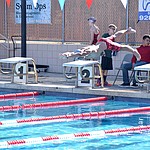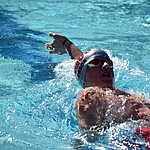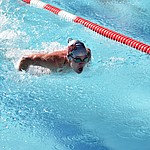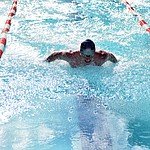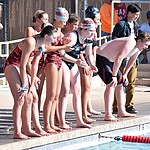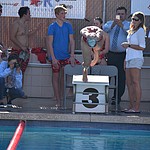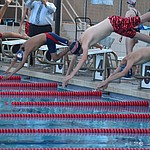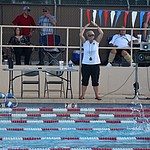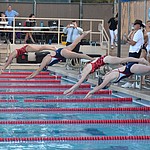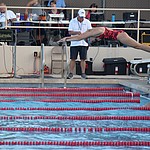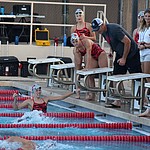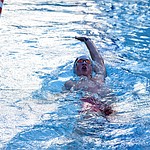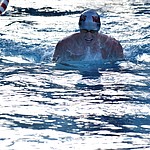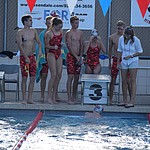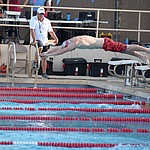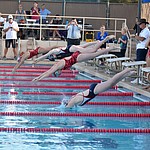 Tillemans is now going to ASU and may try to walk on to the Sun Devils' team.
"What Gunner could do is race," Wesbrock said. "I've got a lot of boys, if you watch our 4x50 and 4x1, we've got a lot of depth, so he's going to be competitive who gets on that A relay through out the season, which is new for these swimmers, they're kinda used to having their spot locked in and they know that they've got it all season, but that's not going to be the case and I know it's gonna make them all better."
On the diving side, Wesbrock thinks that sophomore Jake Parker can make a splash at State despite being at a disadvantage.
"He has a lot of potential to do something at the state level, which would be really phenomenal because we don't have a year round dive program like some of those schools we're competing against where those divers are doing USA Diving programs and then coming out for their high schools," Wesbrock said.
Like the team as a whole the Marauders' freshman class is big and Wesbrock is excited about them.
"We've got a lot of talent, a lot of them I would say are swimming varsity level," Wesbrock said. "So you've got Aleana Cricks, Abbie Booth, Taylor Lennon, Brooke Peterson, man she's another one, Autum Morgan is another one. So just tons of talent for a freshman girls team."
For the freshmen boys, Wesbrock has been impressed with Landon Tresize.
The Marauders have seven dual or double dual meets and they are all at home, at the Cottonwood Aquatic Center. Their next home meet is Sept. 6 when they host BASIS Flagstaff and Paradise Honors at 4 p.m.
"They're all home, so we'd love to get people to come out and support our team, we're home all season," Wesbrock said.
The Marauders will have four qualifying meets and this year they have automatic qualifying and provisional times, so the swimmers will know right away if they have the state credentials. Plus they can also focus on other events if they know they're qualified.
The Marauders opened the season with a double dual with Northland Prep and Winslow. MUHS went 4-0 in a meet that Wesbrock called "fantastic" and "super wonderful." It was Winslow's first ever meet.
"NPA is traditionally super strong team, we beat them early in the season and then lost to them late in the season but this was a really phenomenal showing for Mingus (Thursday), both on the girls and boys sides," Wesbrock said.
SUBMIT FEEDBACK
Click Below to:
More like this story