Mingus football beats Mesquite to earn best start since 2010
Originally Published: September 1, 2018 2:03 p.m.
Photo Gallery
Photo Gallery Mingus Mesquite Football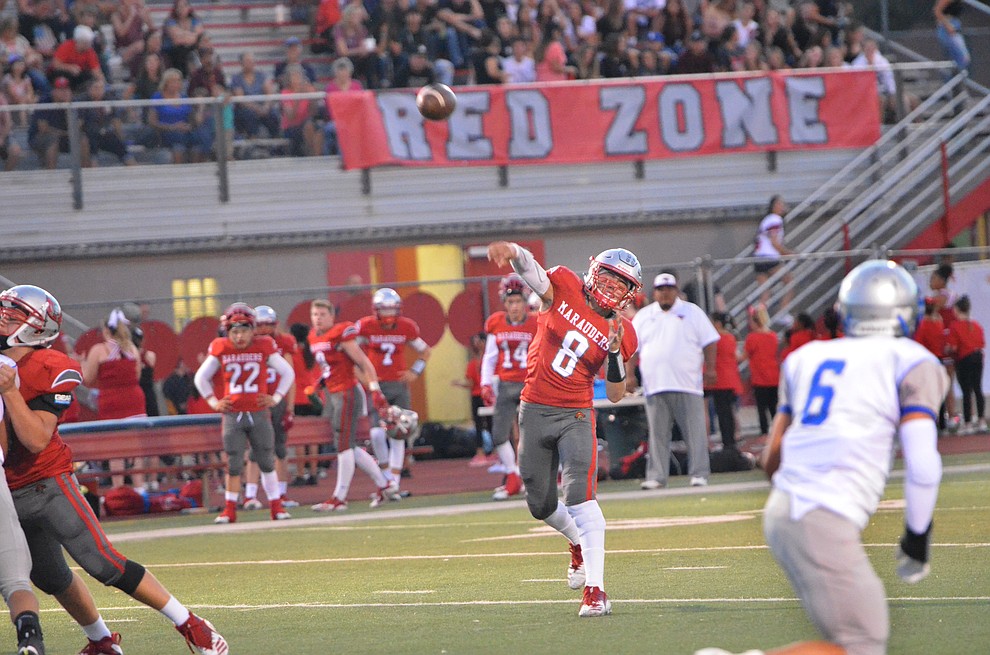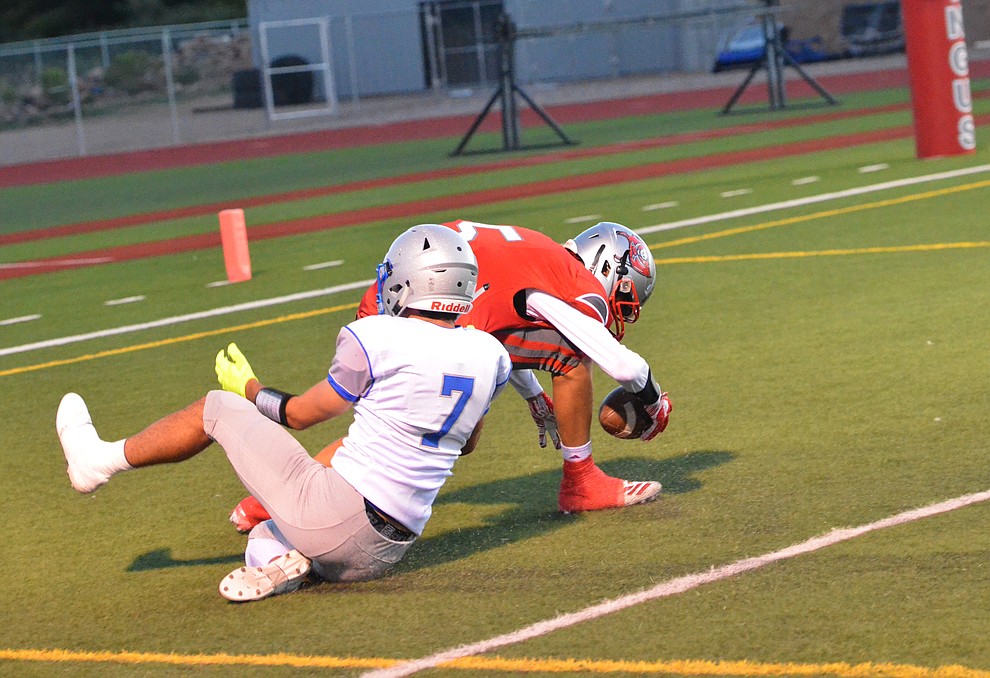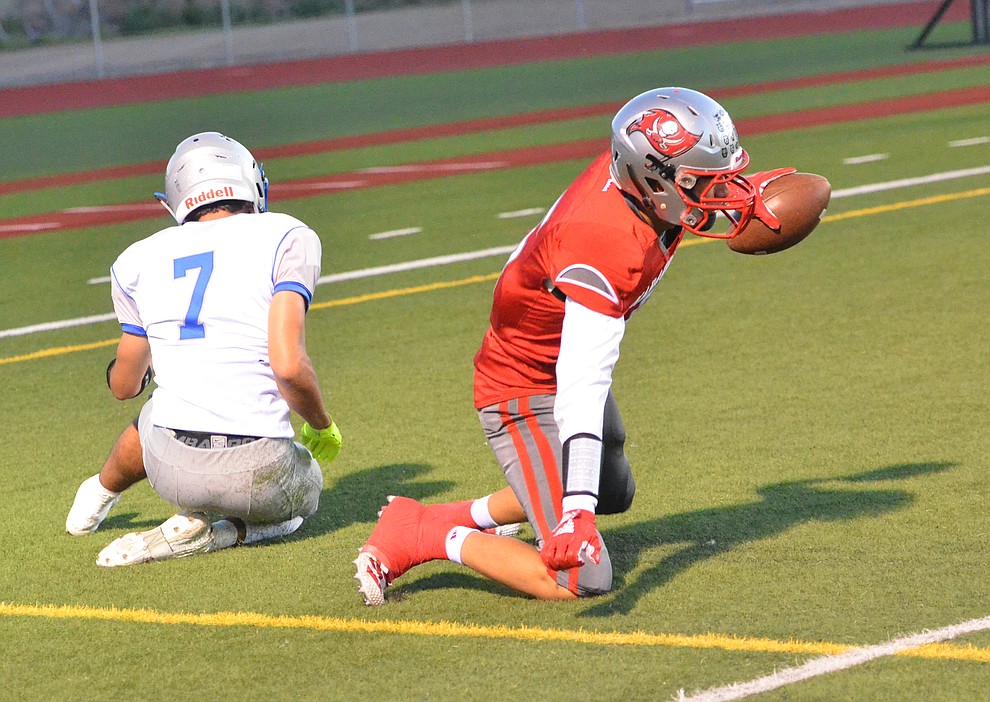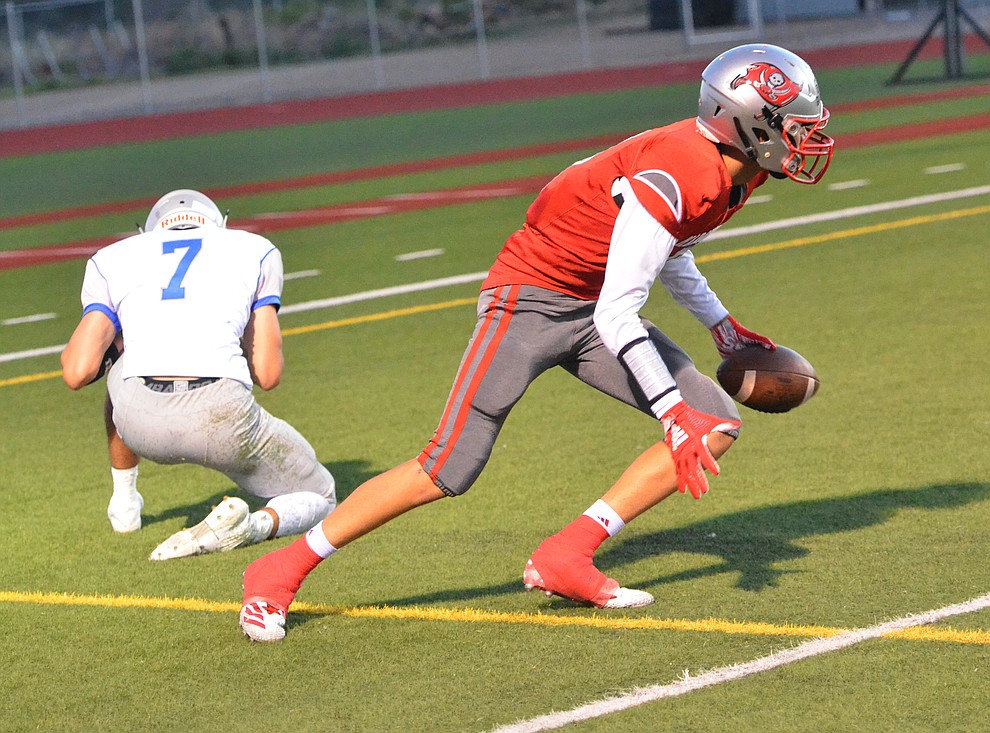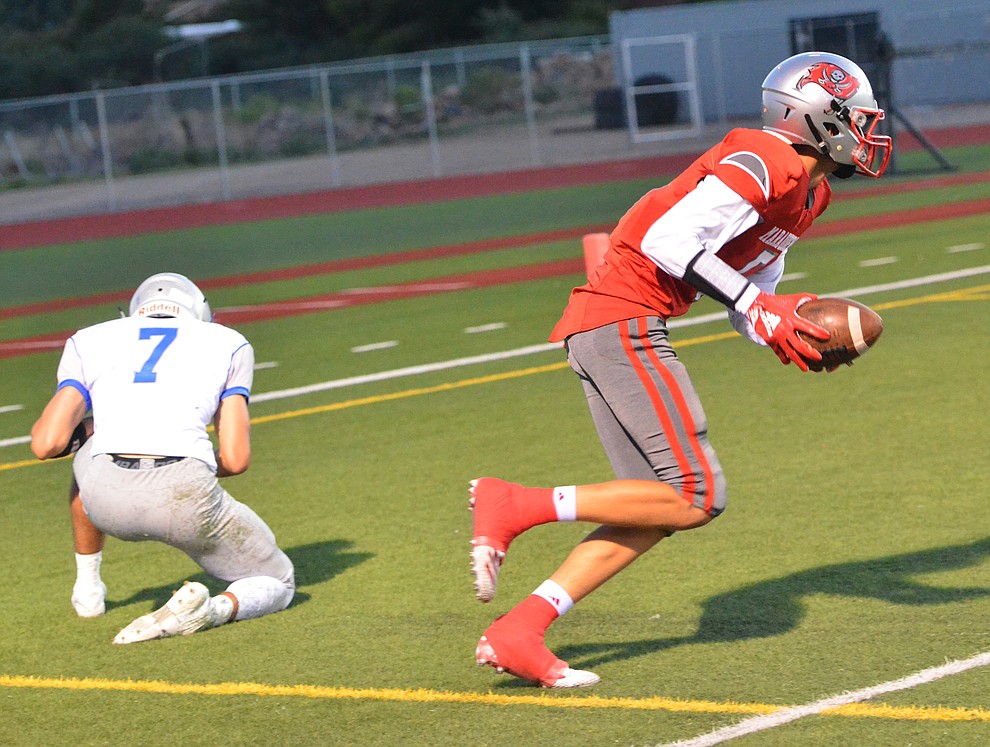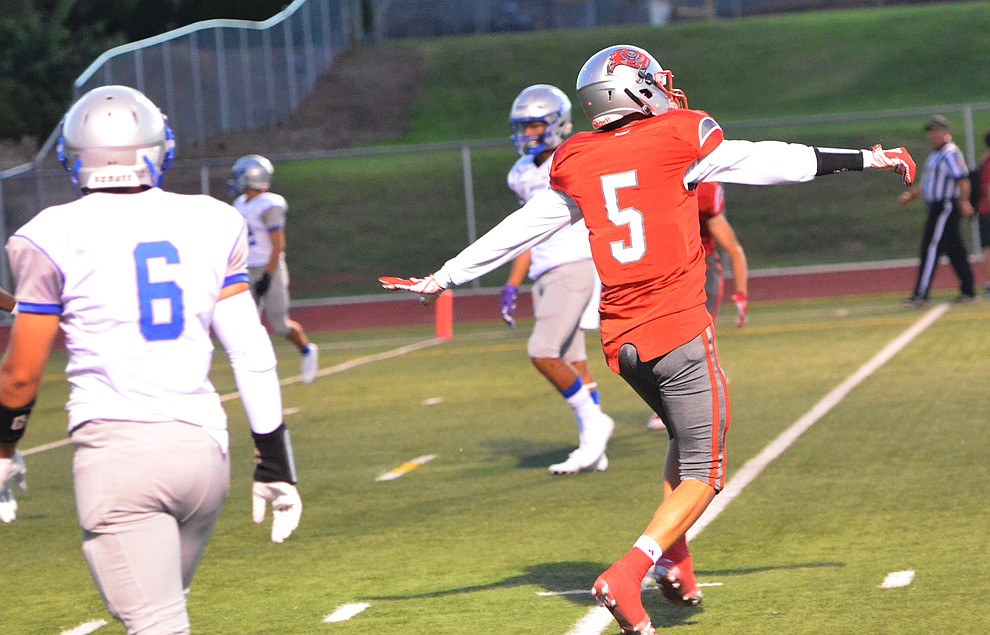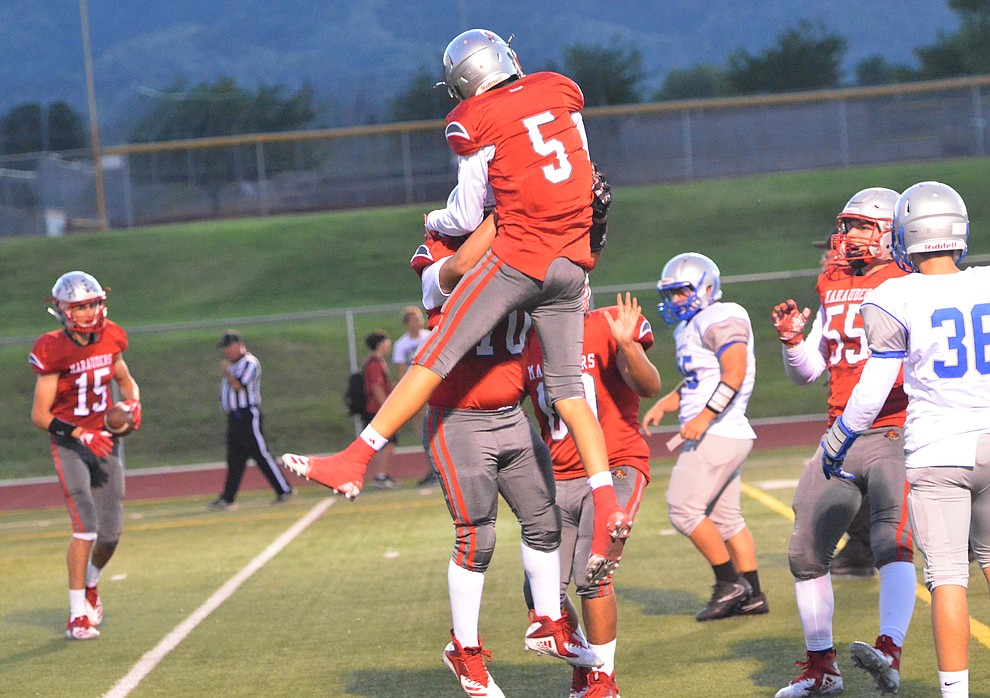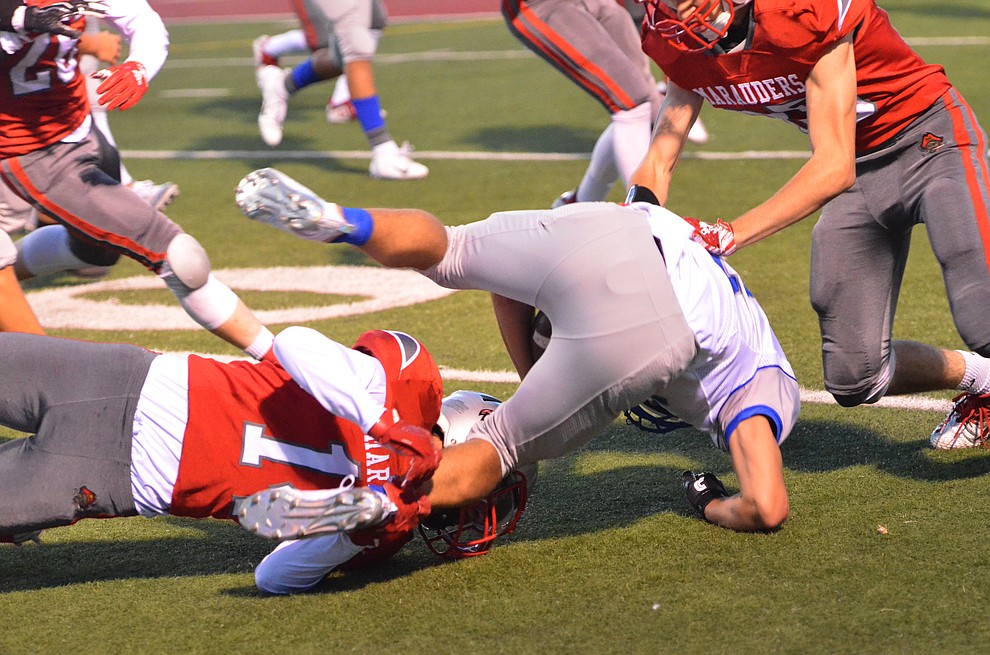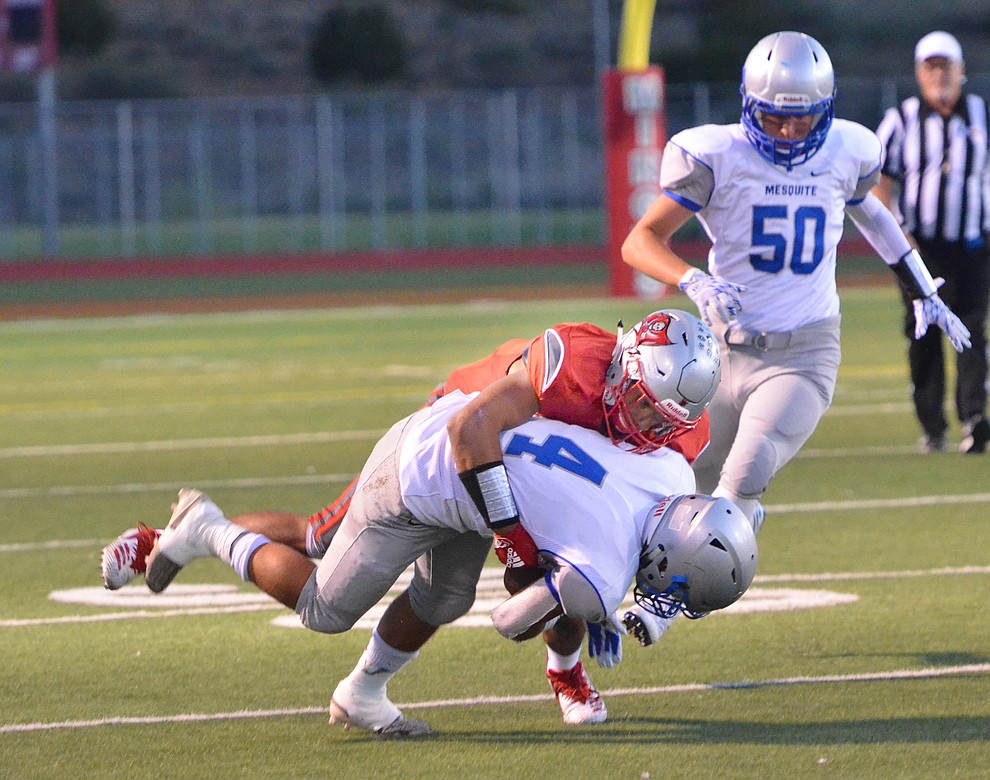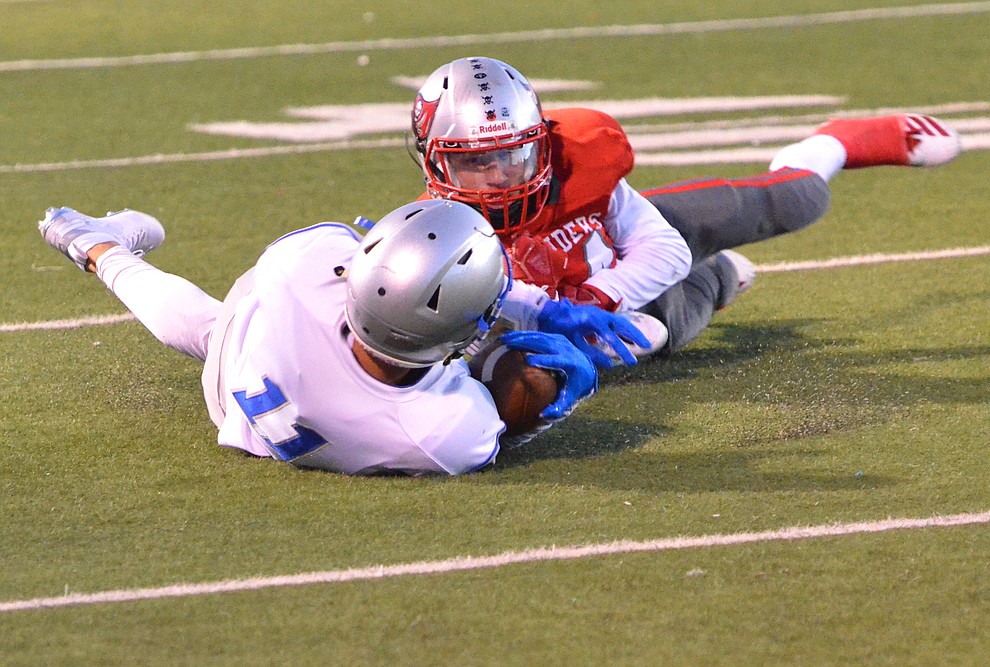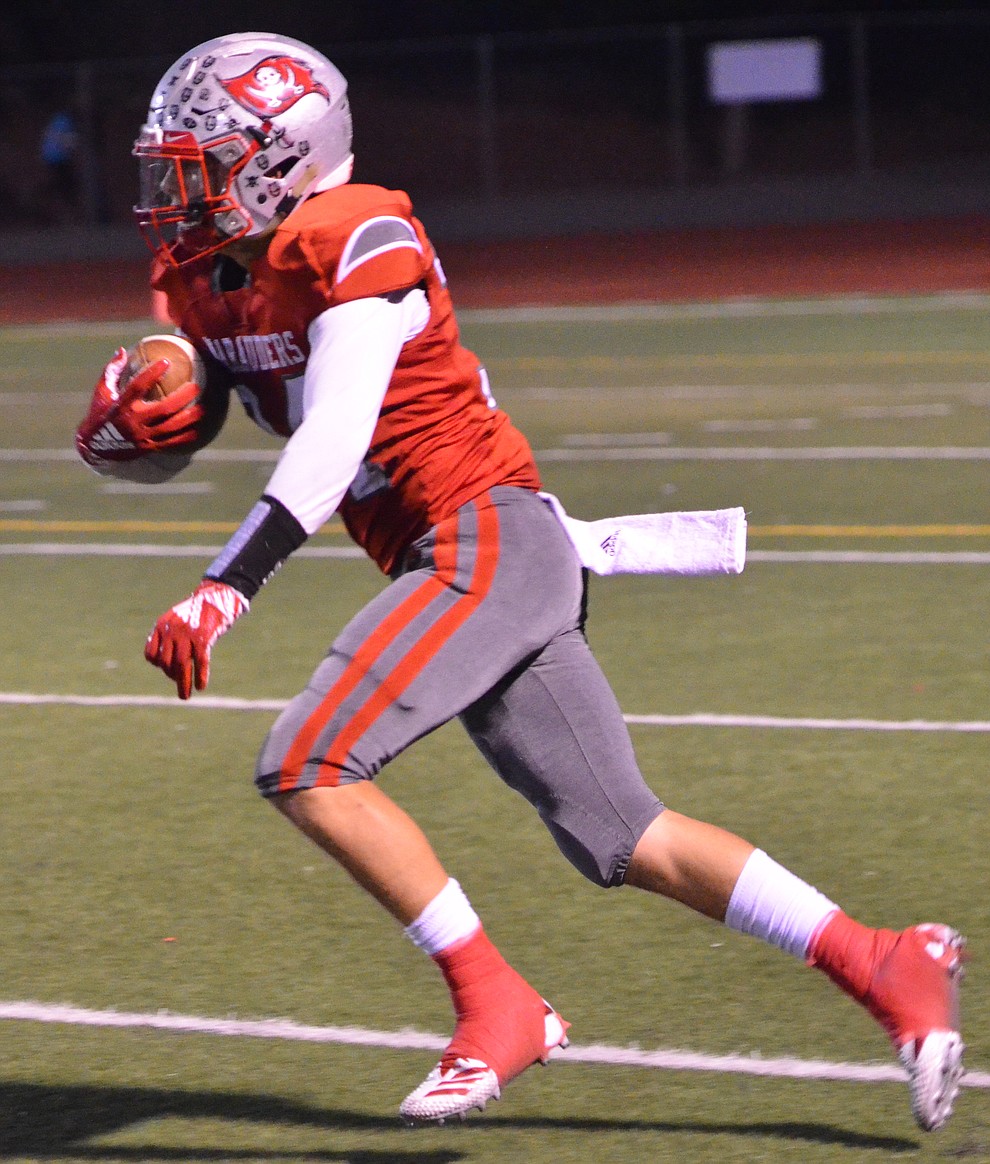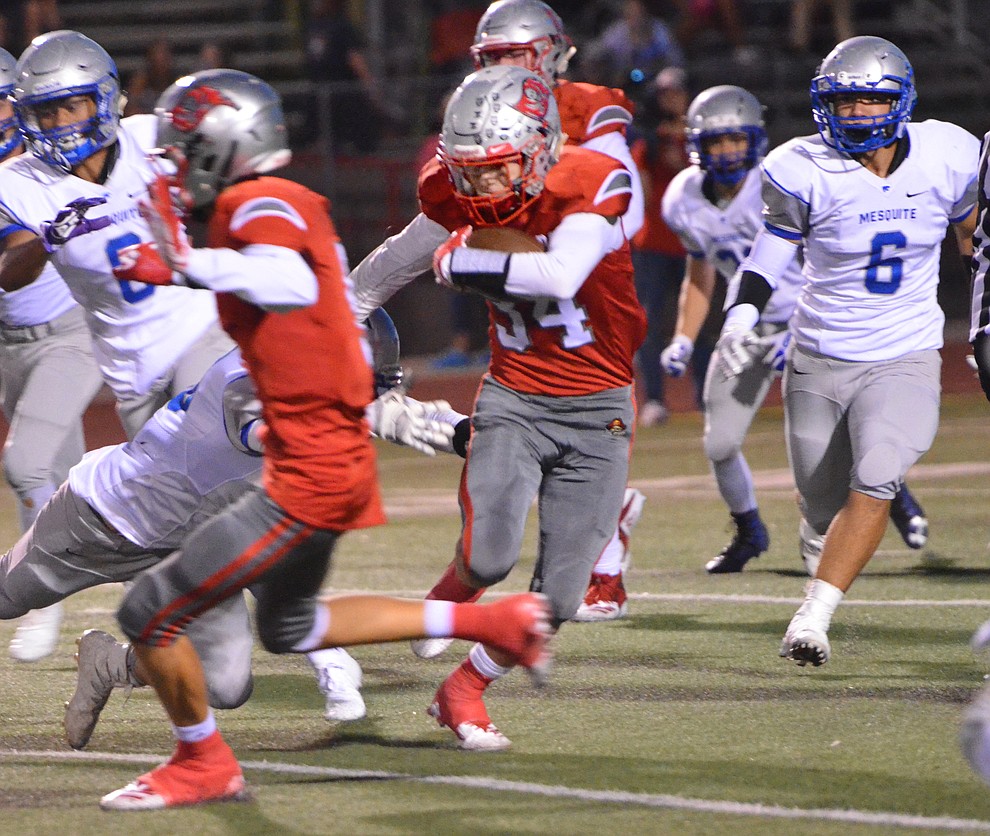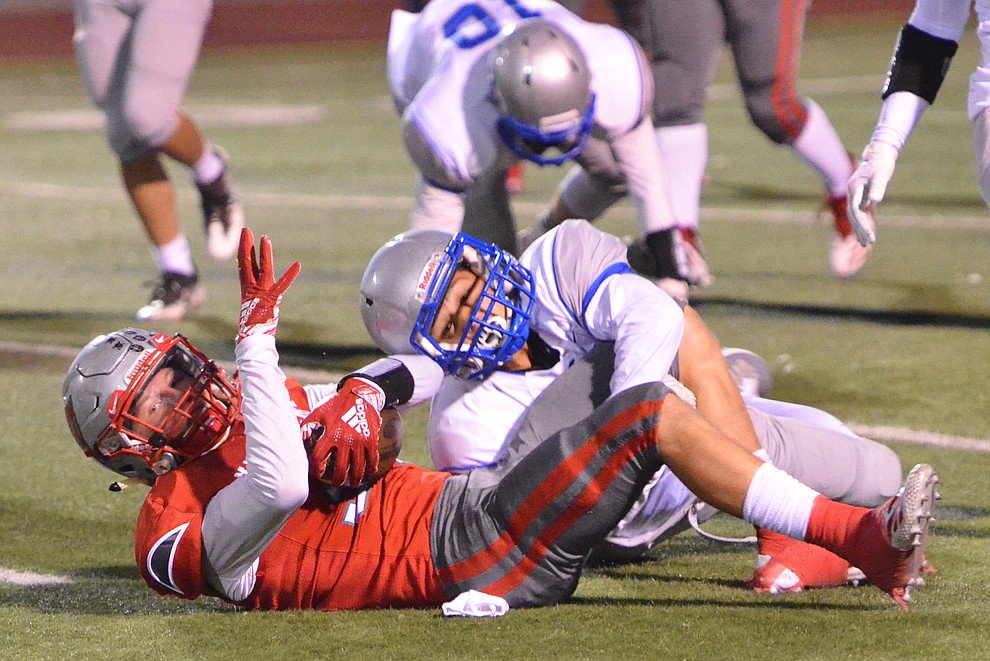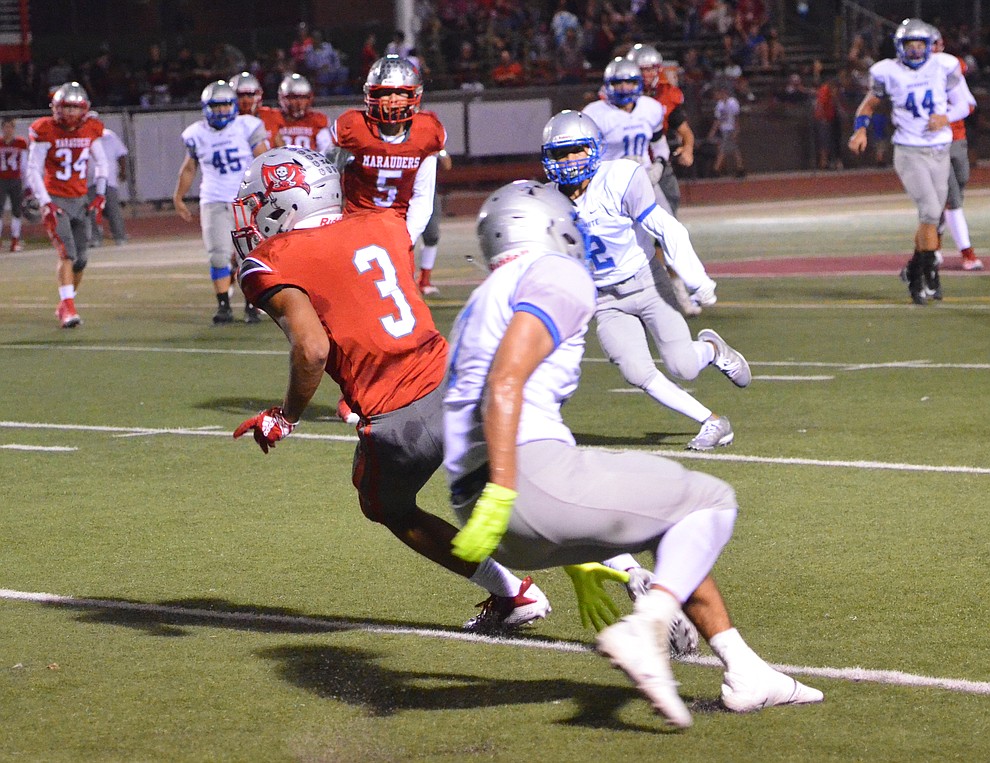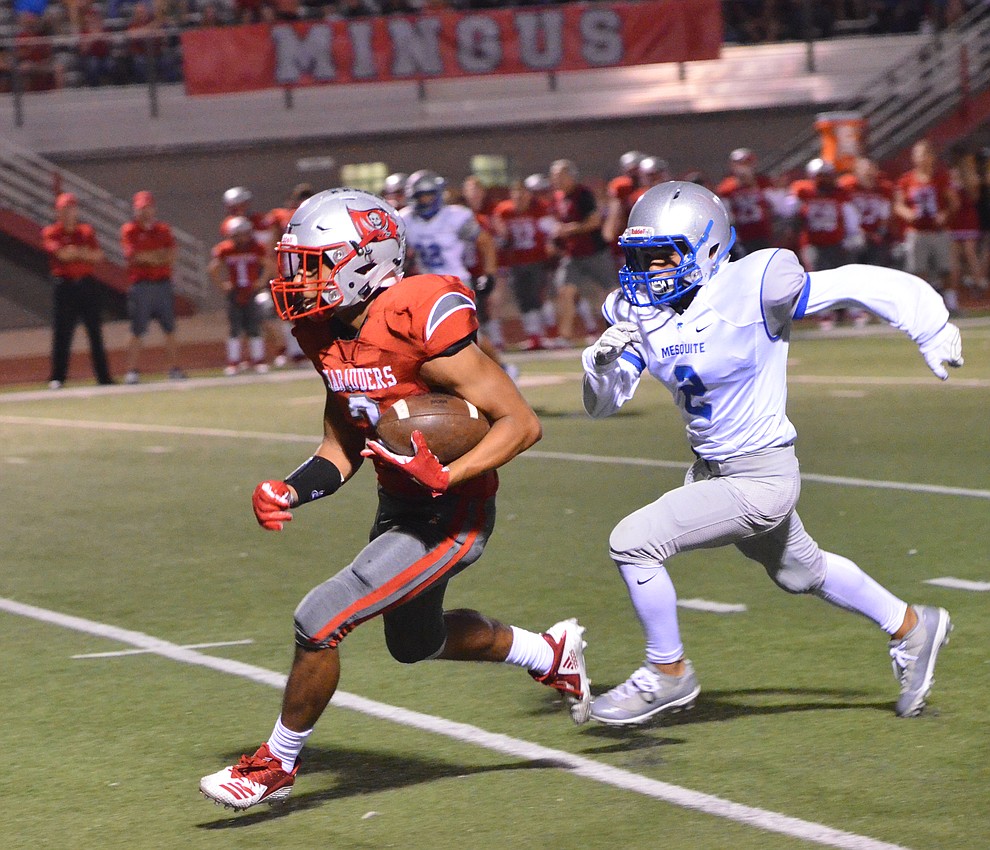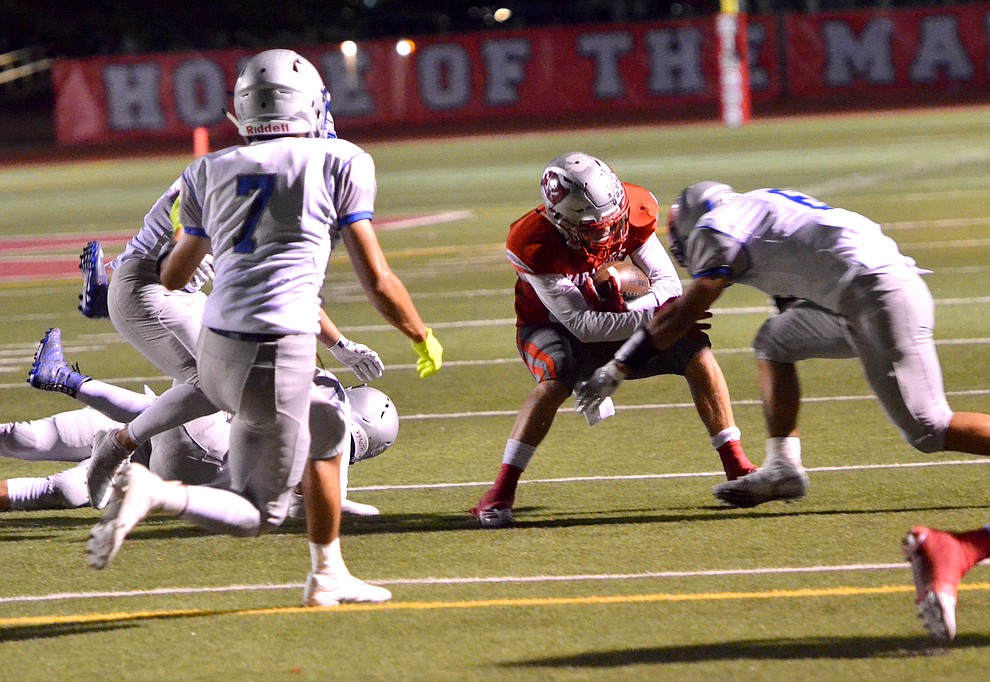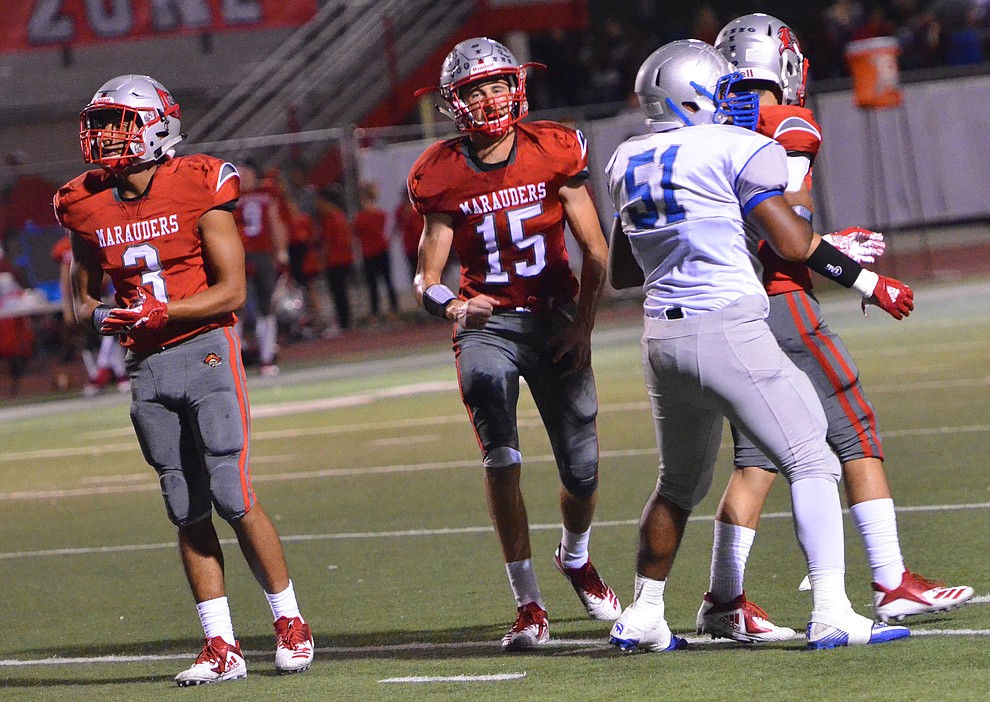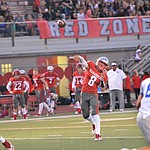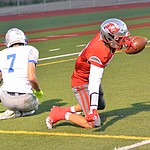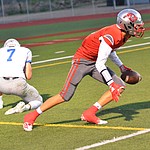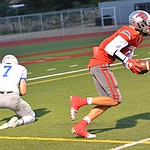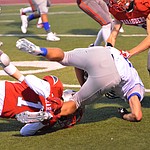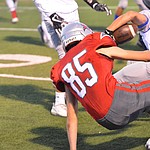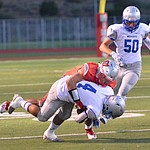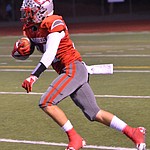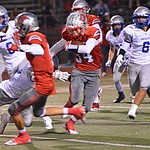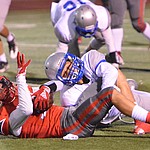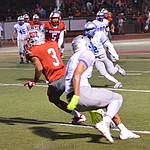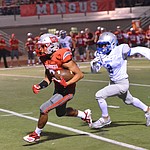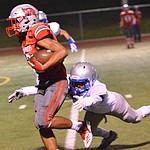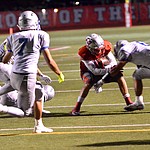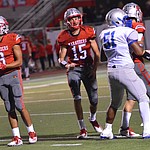 AIA Week 3 football scores
4A Grand Canyon
Bradshaw Mountain 54, Youngker 14
Prescott 43, Moon Valley 0
Flagstaff 28, Dysart 7
Coconino 28, Carl Hayden 0
Lake Havasu 35, Mohave 21
Lee Williams 28, River Valley 14
2A VERDE
Trivium Prep 56, Sedona Red Rock 14
Arizona Lutheran 56, Tonopah Valley 8
Parker 34, Kingman Academy 28
Valley Lutheran 28, Glendale Prep 22
6A
Hamilton 23, Arbor View Hills (Las Vegas, NV) 17
Cibola 47, Southwest (El Centro, Calif.) 0
Campbell (HI) 37, Sandra Day O'Connor 20
5A
Williams Field 49, Cactus Shadows 3
Centennial 13, Bishop Gorman (Las Vegas, NV) 7
Notre Dame Prep 47, Gilbert 0
Campo Verde 44, Raymond S. Kellis 7
4A
Yuma 40, Calipatria (Calif.) 7
Sahuarita 42, Palo Verde Magnet 7
Salpointe Catholic 28, Desert Edge 21
3A
Snowflake 34, Florence 14
Thatcher 60, Show Low 6
2A
Scottsdale Prep 33, ASU Prep 12
Zuni (NM) 20, Hopi 14
Valley Christian 38, Scottsdale Christian 21
Phoenix Christian 56, American Leadership Academy - Ironwood 7
1A
Williams 62, Salome 14
Superior Jr./Sr. 24, Bagdad 12
Mingus Union football's perfect start to the season continued on Friday night.
MUHS beat Gilbert Mesquite 24-21 at home to earn the Marauders' best start in eight years.
The last time Mingus Union (3-0) started the season 3-0 was in 2010. That year the Marauders went 9-3 and made it to the state quarterfinals.
Going into this season, MUHS had lost seven games in a row to teams from outside the Grand Canyon Region.
After trailing 14-7, Mingus Union tied the game up before halftime. In the third quarter the Marauders took a 21-14 lead but in the fourth the Wildcats (0-3) tied it up.
Senior kicker Danny Rodriguez kicked the game winning field goal from 18 yards out. He also was 3-for-3 on extra points.
Rodriguez has kicked three field goals in the last two games.
Mingus Union's last field goal before that was in 2016 and last year they were 18-for-27 on extra points.
Senior running back/linebacker Alex Nelson rushed for over 150 yards for the third week in a row, gaining 171 yards on 34 carries.
Senior tight end/linebacker Kendrew Streck caught four passes for 44 yards. Senior receiver/linebacker Chaz Taylor caught two touchdown passes and senior Mardquez Mestas also scored a touchdown.
Senior quarterback Antoine Zabala was 9-for-16 passing for 138 yards and three touchdowns, earning a 124.5 quarterback rating.
On defense senior corner back/running back Colby Fanning led the way, intercepting a pass and recovering two fumbles. Taylor also had an interception and Streck forced a fumble.
Mingus Union closes out non-region play on Friday when they travel to Chandler Seton Catholic (2-0). The Sentinels beat Palm Desert (Calif.) Xavier Prep 39-13 on Friday on the road.
The Marauders' next home game is against Lee Williams on Sept. 21.
More like this story
SUBMIT FEEDBACK
Click Below to: