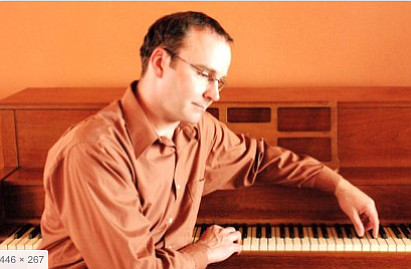 ---
---
Another great week of live music lies ahead at Steakhous89 in West Sedona.
Featuring some of Sedona's best performers like Robin Miller, Susannah Martin, Eric Williams, Paulo, Dan Vega and Phil Rossi perform in the restaurant's newly renovated lounge.
The following is the live-music schedule from Wednesday, Sept. 12, to Tuesday, Sept. 18.
Wednesday, Sept. 12, 5 to 8 p.m. David Mills
David Vincent Mills is a funky jazz pianist and keyboardist, composer, recording artist and producer. His projects range from solo piano, to his jazzy funk trio DiVoM and his jazzy funk duo Project 'Sticks & Bones', to his straight ahead jazz piano trio Project 'Jazz' and his progressive straight ahead jazz piano trio Project 'Nazz', to his 'Conversations in Music' series. He is an extremely versatile Sedona musician who knows how to please a crowd and keep them coming.
Thursday, Sept. 13, 5 to 8 p.m. Eric Williams
Eric Williams has been wowing audiences in Sedona for the past 25 years and he has no intentions of ever slowing down. Proficient on the piano, saxophone, guitar and harmonica he puts on a show people of all ages and backgrounds truly enjoy. He plays everything from classical music to classic rock with a preference for the Great American Songbook of the 1930's and 40's; and early rock 'n' roll, rhythm & Blues from the 1950's and 60's. His expansive command of musical styles and arrangements makes him one of Sedona's most sought after solo-musical performers. Catch him live at Steakhouse89 for a great time and great meal.
Friday, Sept. 14, 5 to 8 p.m. Paulo
Paolo is an accomplished vocalist/pianist known for putting a delicious twist of romance back into jazz. His audience loves to hear his new arrangements of the great romantic songs of the past. His musical style is a modern blend of breathy vocals, rich harmonies and soulful rhythms. His "best musical friend" is his keyboard, and his "favorite song" is the one he is singing each moment.
Saturday, Sept. 15, 5 to 8 p.m. Phil Rossi
The ever-popular Phil Rossi is a versatile piano player who began playing the piano when he was eight years old. From that point he progressed by practicing until he was 16 years old at which point he formed a trio with two neighborhood friends a drummer and bass player and began his career by playing church socials, school sock hops etc. He has lived in Chicago most of his life, Florida and now resides in Sedona. He had been fortunate during his musical career to have worked with "The Chairman of the Board" Frank Sinatra Sr. and also with his son Frank Jr. and drummer Buddy Rich to name a few. His music will take you back in time (from Cole Porter, the Gershwin's, up to Billy Joel, creating memories of long ago.
Sunday, Sept. 16, 10:30 a.m. to 2 p.m. Susannah Martin
For 20-plus years, Susannah Martin has delighted audiences across the United States with her performances at concerts, festivals, clubs and on cruise ships and at private events. Susannah's fluid, sultry voice is colored with jazz and rhythm & blues, along with a spicy international flair ignited by her multi-lingual singing in Latin styles. Her ability to improvise lifts her performance to further enticing heights. Sometimes she is joined by Robin Miller and friends for a special musical treat. Enjoying brunch at Steakhouse89 while watching Susannah perform is a special treat indeed.
Tuesday, Sept. 18, 5 to 8 p.m. Robin Miller
Robin Miller is an internationally acclaimed composer and performer considered to be one of the top musicians in the Greater Sedona area. He has recorded more than a dozen albums and his music is played across the country in radio stations. He is awesome to watch and listen to as he plays both originals and standards we can all recognize and groove to.
Steakhouse89 is located at 2620 W. S.R. 89A, Sedona. Please visit www.steakhouse89.com to make a reservation or call 928-204-2000.