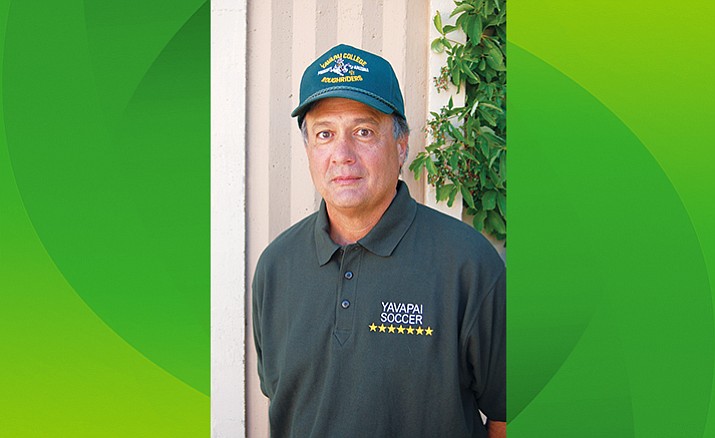 Originally Published: September 15, 2018 1:53 p.m.
Prescott – Yavapai College men's soccer head coach is taking family medical leave, effective immediately. Men's soccer assistant coach Hugh Bell will act as head coach while Pantalione is on leave.
"We're all so proud of Mike and what he's done with our soccer program, but we know that family comes first," said Yavapai College Athletics Director, Brad Clifford. "Mike's shoes will be hard to fill, but Coach Bell is terrific at what he does. We look forward to continued success with our program while Mike is away."
Pantalione was hired by the college in 1988. The men's soccer program has amassed 77 championships, including seven national championships. Yavapai College soccer earned its first national title in 1990.
Pantalione has the best winning percentage—90 percent—of any collegiate men's soccer coach and is the all-time leader in junior college wins, with 620. In 2006, he was the first active coach to be elected to the National Junior College Athletic Association Soccer Hall of Fame.
Visit www.goroughriders.com for the schedule of upcoming soccer matches, and all Yavapai College athletics.
Yavapai College, which welcomed its first students in 1968, delivers quality higher learning, technical training, cultural enrichment and economic development resources to Yavapai County residents and communities.
The College offers a wide range of in-person and online academic and career programs countywide, hosting classes, community gatherings and cultural activities at campuses in Prescott, Clarkdale (in the Verde Valley), Prescott Valley, Chino Valley, Sedona and the Career and Technical Education Center (CTEC) near the Prescott Airport.
– Yavapai College