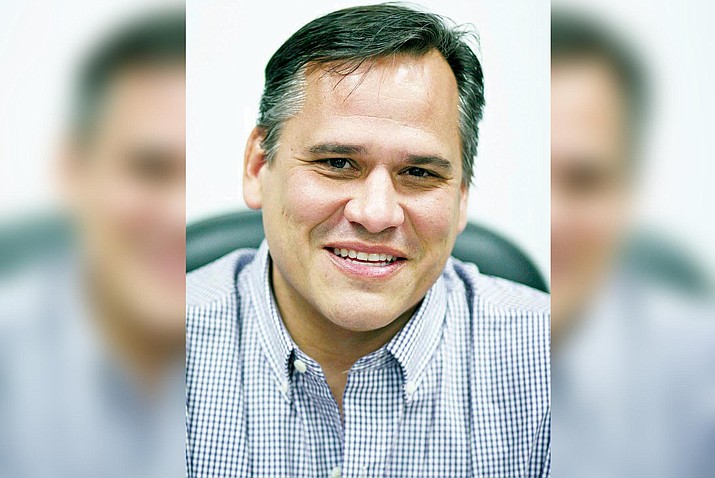 Originally Published: September 18, 2018 12:19 p.m.
Question 1: Do you agree with the current Mingus Union School Board practice of using personal email accounts to conduct school board business? Please explain.
Finger: I do not agree with using personal email accounts to conduct board business as an elected official. In an effort to foster trust and transparency with your constituents, using district email accounts should be the only method for conducting board business. Using personal emails seems to indicate that discussions are occurring outside of the public spotlight, whether they actually are or not. I also would hate to have to open up all of my personal emails to the public, if, in fact, I were using a personal email for district business, and a public records request was made. I would think it would be very difficult for anyone to make a sound argument that using personal emails for board business is a good practice.
Question 2: How would you grade Mingus Union High School's board and administration on transparency and the district's compliance with Arizona's open meetings law? Please explain.
Finger: As I don't like to assign letter grades, I would say that MUHSD transparency and open meeting law (OML) compliance "Needs Improvement." There have been numerous recent examples of problems with the above including changing minutes before board approval, making decisions or giving direction in executive sessions, adequate posting of meeting agendas, holding meetings outside of hours that are commonly available to the public, and even not posting that a quorom of the board may be gathered because it was not thought to be necessary. In matters of the above, I would prefer to err on the side of caution and give the public no reason to question board business or intentions by being very transparent. As a seasoned board member, I know OML and would have no objections excusing myself from the meeting if I felt that the board was taking action which I believed to be breaking OML. The public puts their trust in their elected officials and giving the appearance of conducting business behind closed doors harms that trust and the relationship suffers.
Question 3: Do you want to see Upper Verde Valley voters have the opportunity to vote on a consolidation of the Mingus Union and Cottonwood-Oak Creek School districts? Please explain.
Finger: It should be no surprise that I support voters having an opportunity to decide consolidation between MUHSD and COCSD. I have studied consolodation on four separate occasions during my nearly 12 years of board experience for COCSD, which also consumed most of that 12 years of service. It is not a stretch by any means for me to say that I know more about the ins and outs of consolidation than the average person. Having studied consolidation so completely, it is my finding that consolidation would do no harm to the students of either district, including no cutting of programs. The threat of VACTE programs disappearing for students is not one to worry about as a legislative fix is already in the works for this consolidation issue.
Consolidation would help align the Cottonwood education system with what is commonly used in the rest of the country – a unified district. There are so many positives to consolidation, and certainly also some difficulties, which will need corrected by the people elected to be problem solvers. This issue is too important to be left in the hands of 10 individual governing board members, and I believe should be decided by the members of this community who have been tasked with making important decisions in the recent past including override and bond issues.