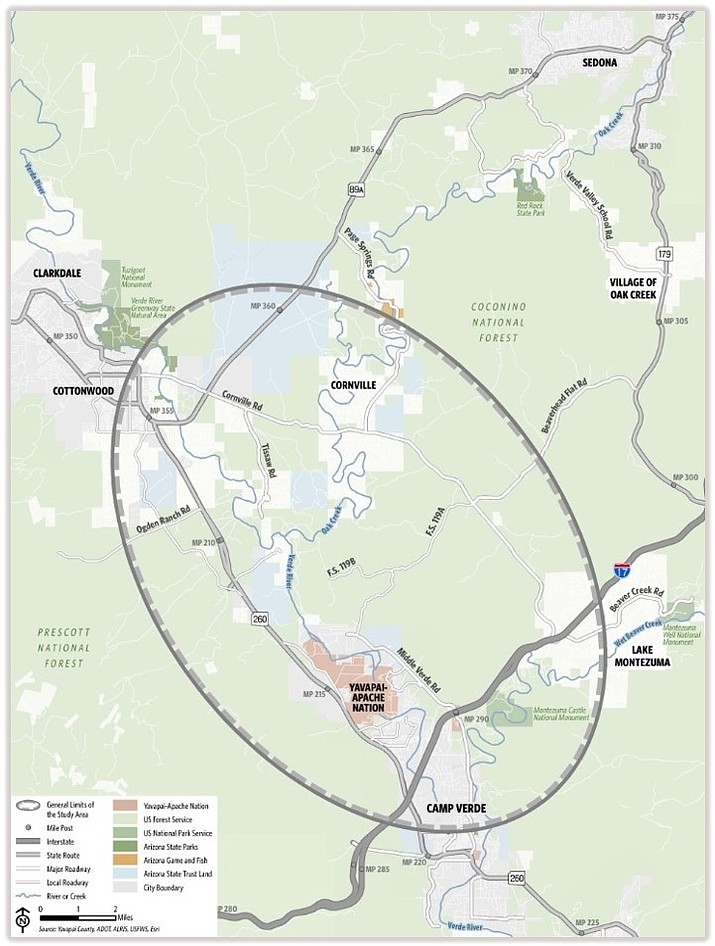 Originally Published: September 18, 2018 12:14 p.m.
Yavapai County is hosting two public meetings, one on Sept. 26 and one on Oct. 2, to discuss the Verde Connect project with the community. Both meetings will begin at 6 p.m.

The Sept. 26 meeting will be held at the Cottonwood Recreation Center located at 150 S 6th Street in Cottonwood, and the Oct. 2 meeting at the Camp Verde Community Library at 130 Black Bridge Loop Road in Camp Verde.
Study team members will provide an overview of the project and report on the information received from the more than 350 surveys completed to date at www.verdeconnect.com.
The Verde Connect project is projected to be a two-lane roadway and bridge across the Verde River to connect the northern portion of the Yavapai-Apache Nation and the Town of Camp Verde to State Route 260.
For the last 25 years, this connection has been seen as important for the region and has been identified as a need in plans dating back to the 1990s. It is time now to plan ahead so our future transportation system will serve Yavapai County residents effectively.
Anticipated benefits of the new roadway include emergency access and increased transportation route connectivity for the Verde Valley and surrounding area. The new roadway would also provide some relief for locals to get around traffic congestion and would serve as an I-17 bypass.
Each meeting will begin with a brief presentation at 6 p.m., followed by an open house and one-on-one discussions with County staff and the study team. Your input will help define alternative routes for the new road.
For more information please visit www.verdeconnect.com or contact Kristin Darr, public involvement manager, at 602-750-7139.