Sedona Red Rock football ends Camp Verde losing skid
Originally Published: September 22, 2018 6:25 p.m.
Photo Gallery
Camp Verde Football At Sedona Red Rock 092118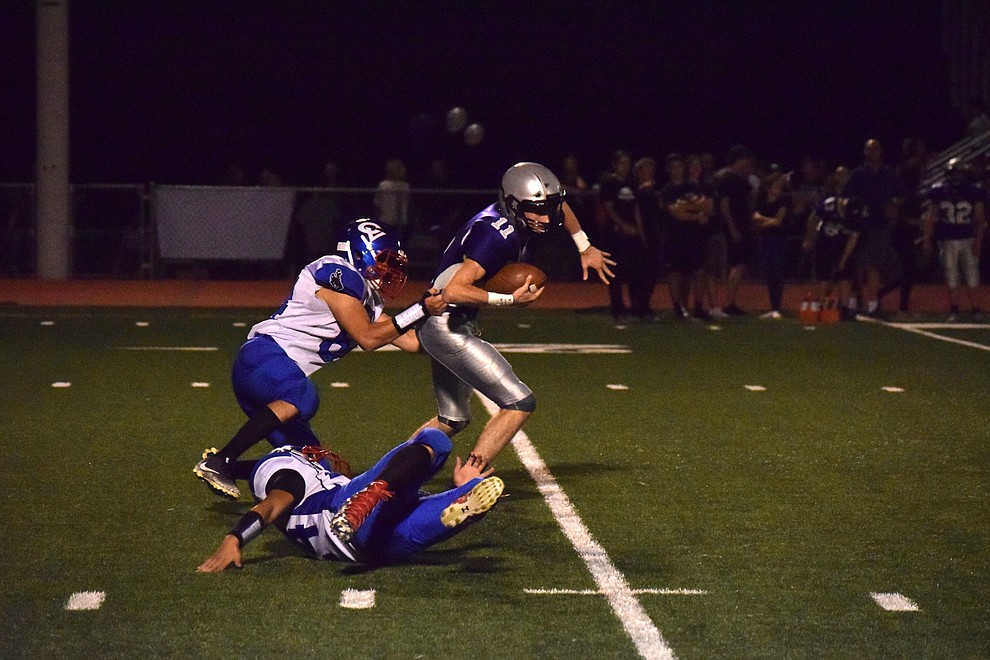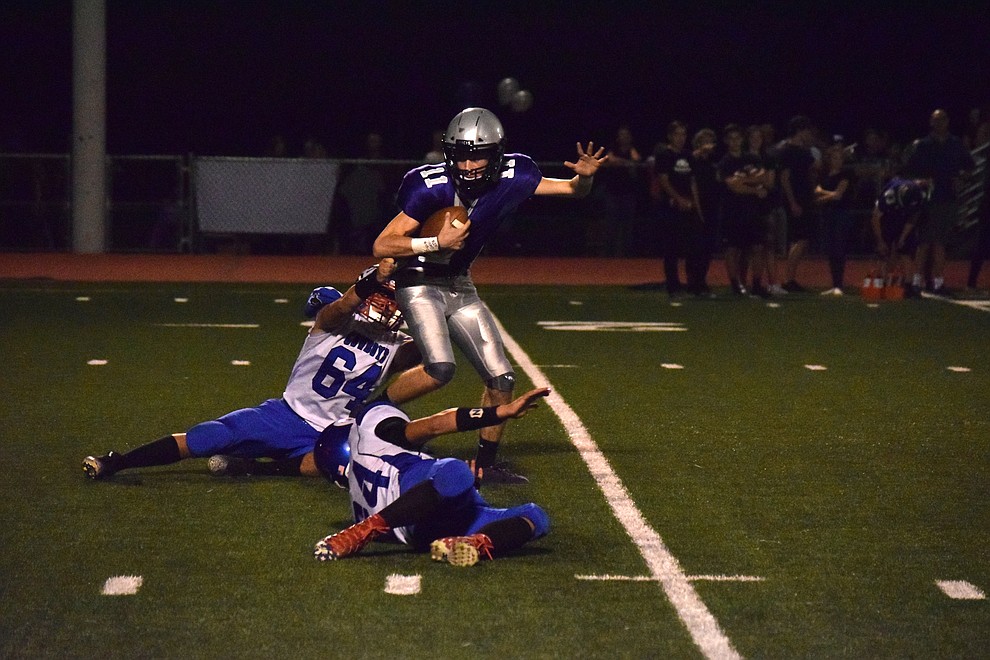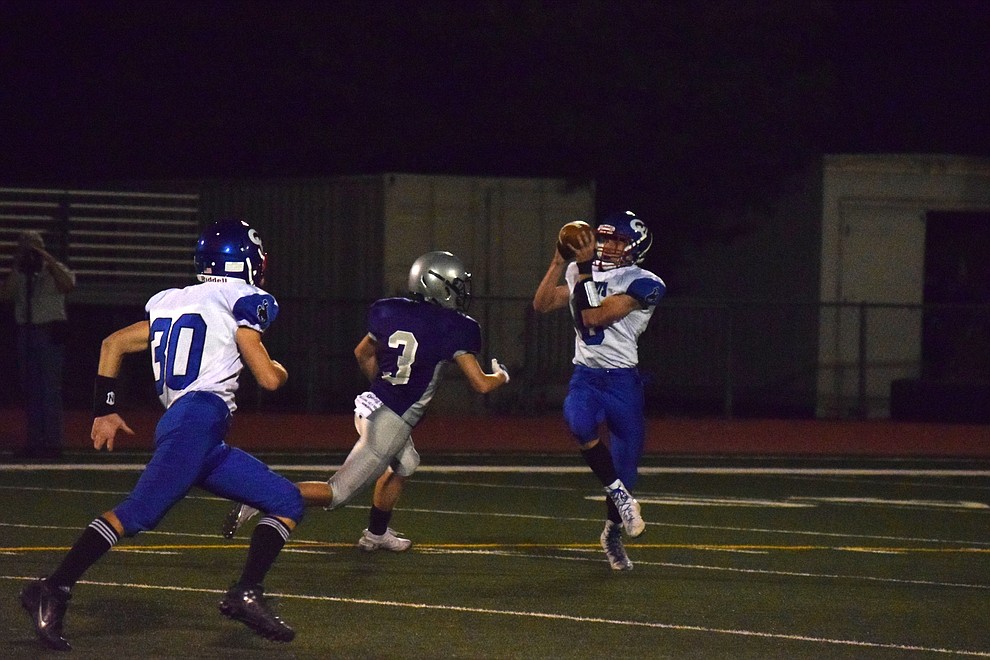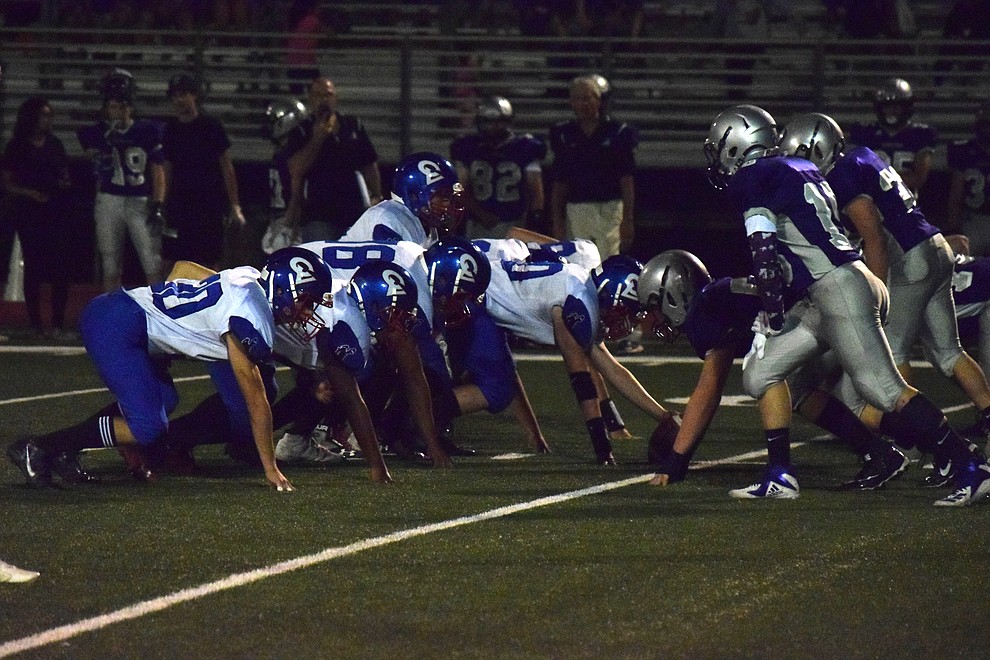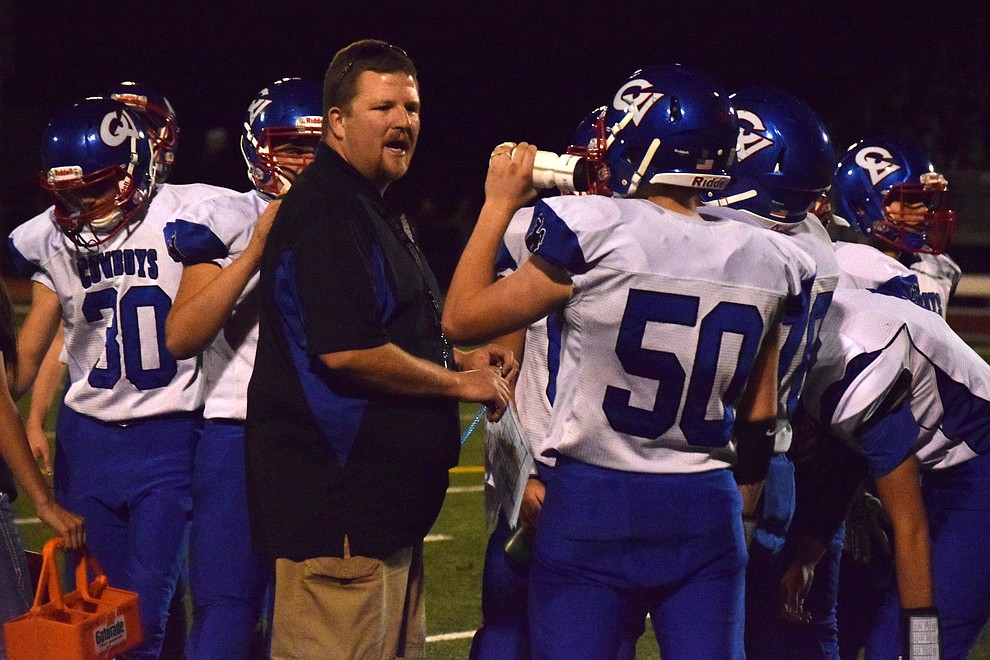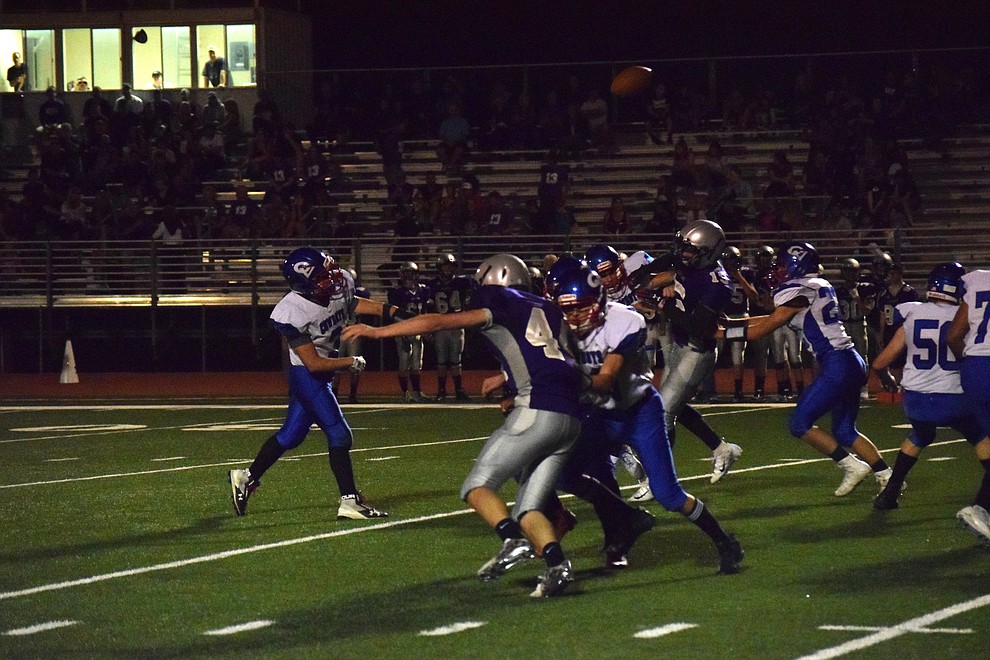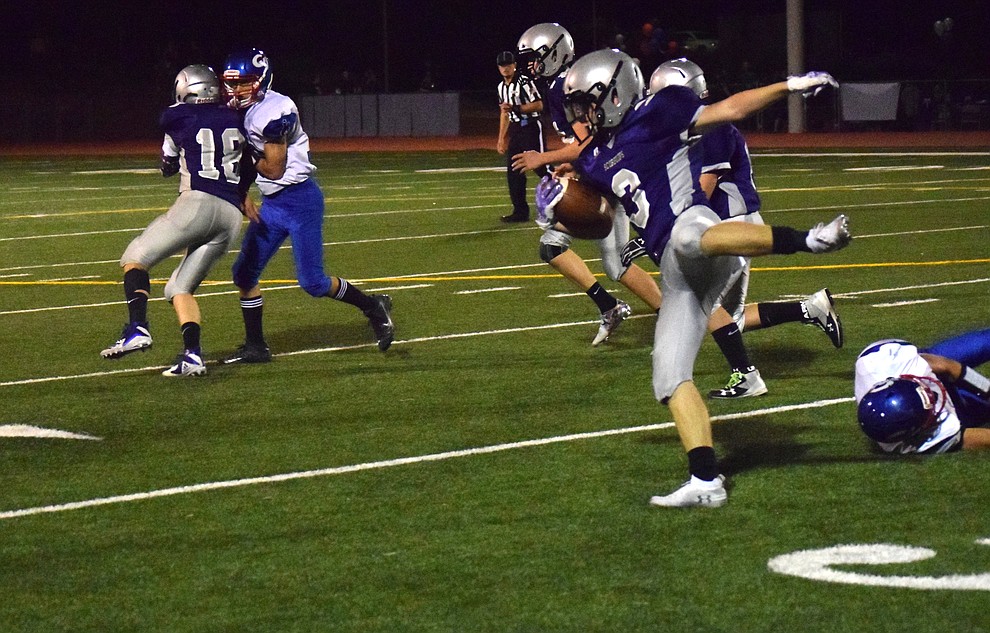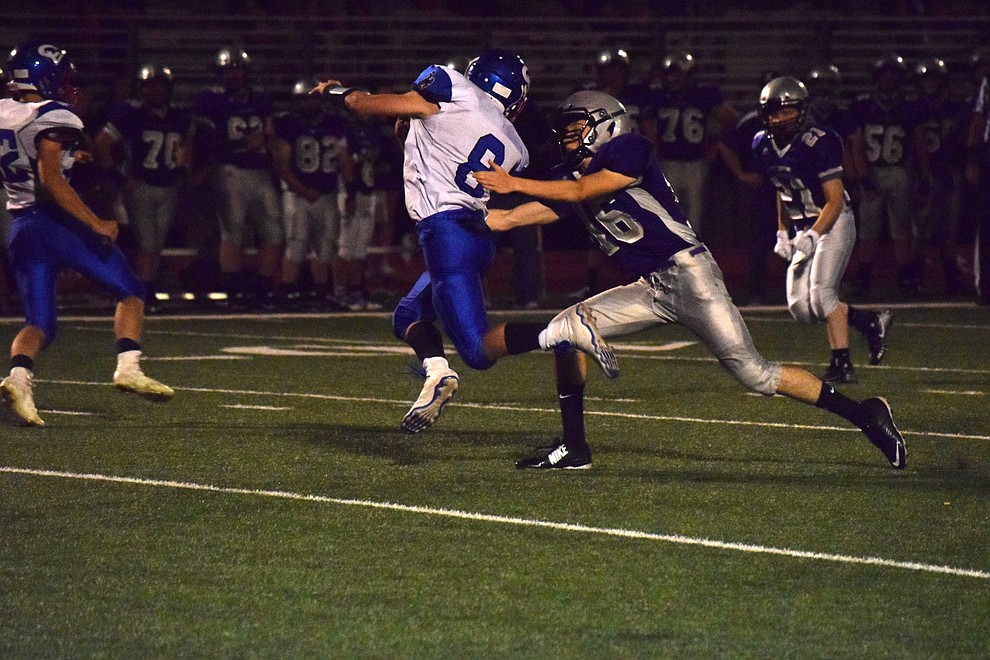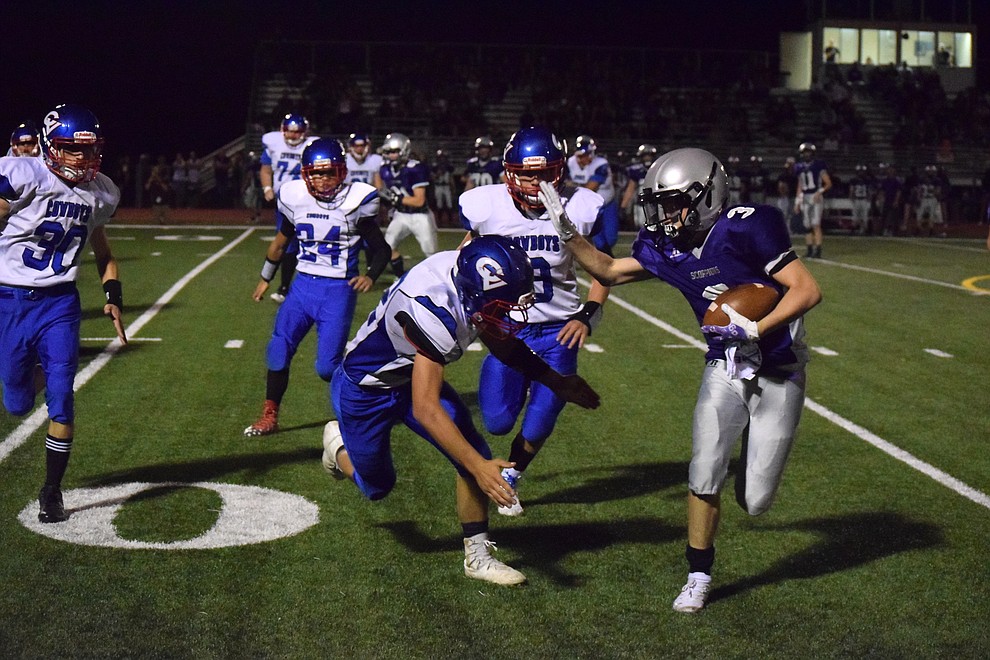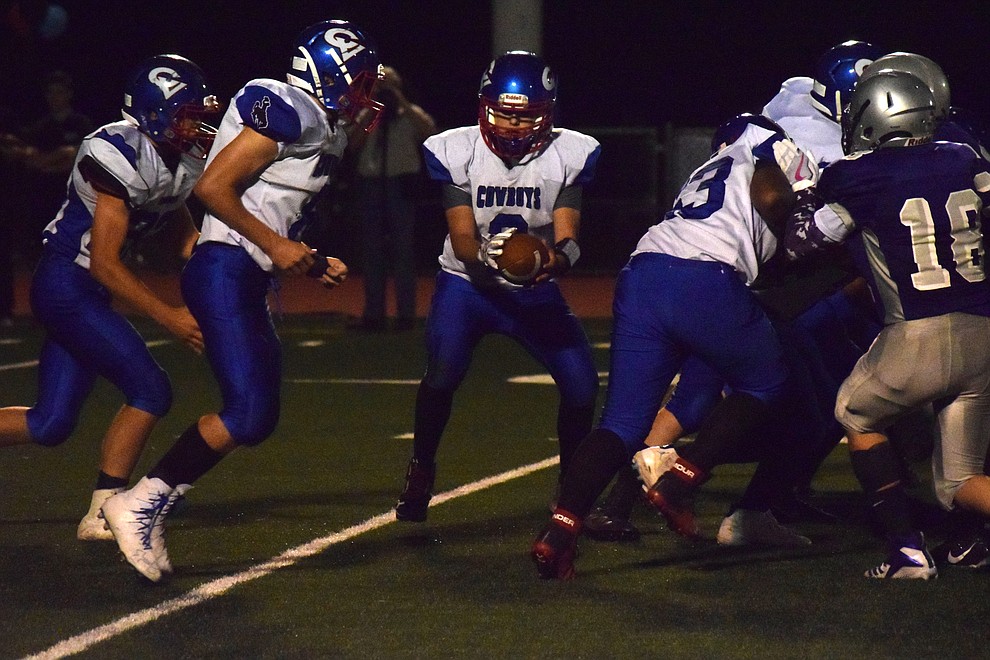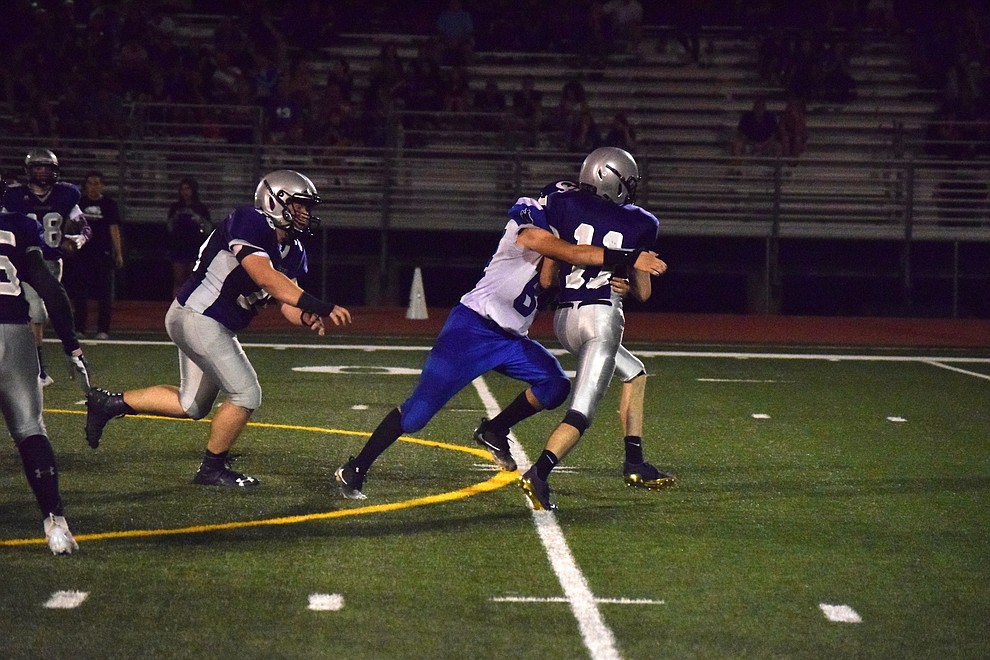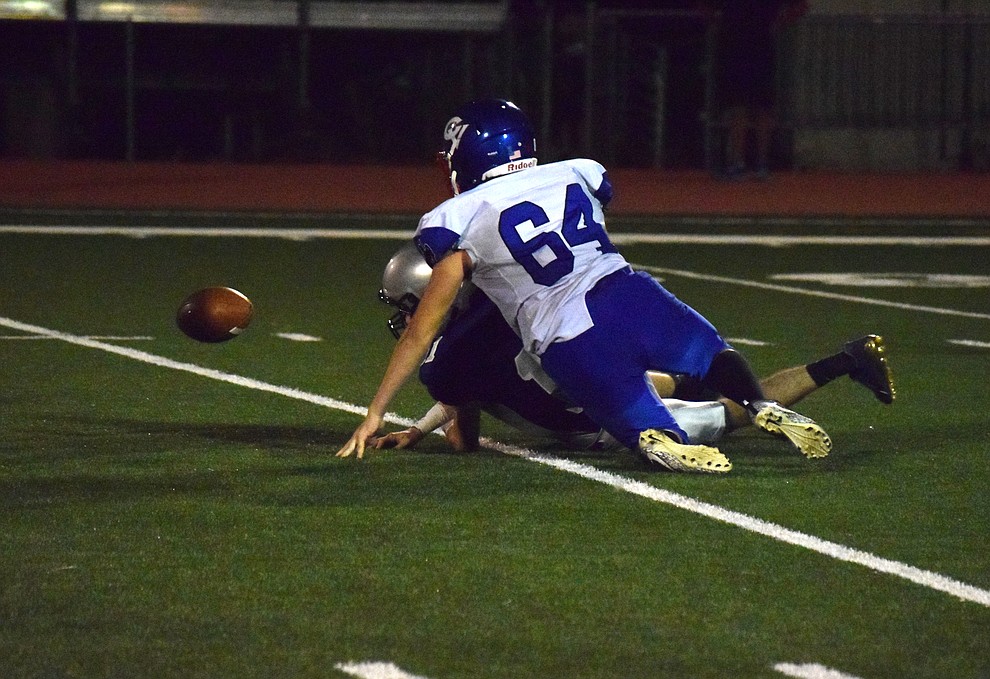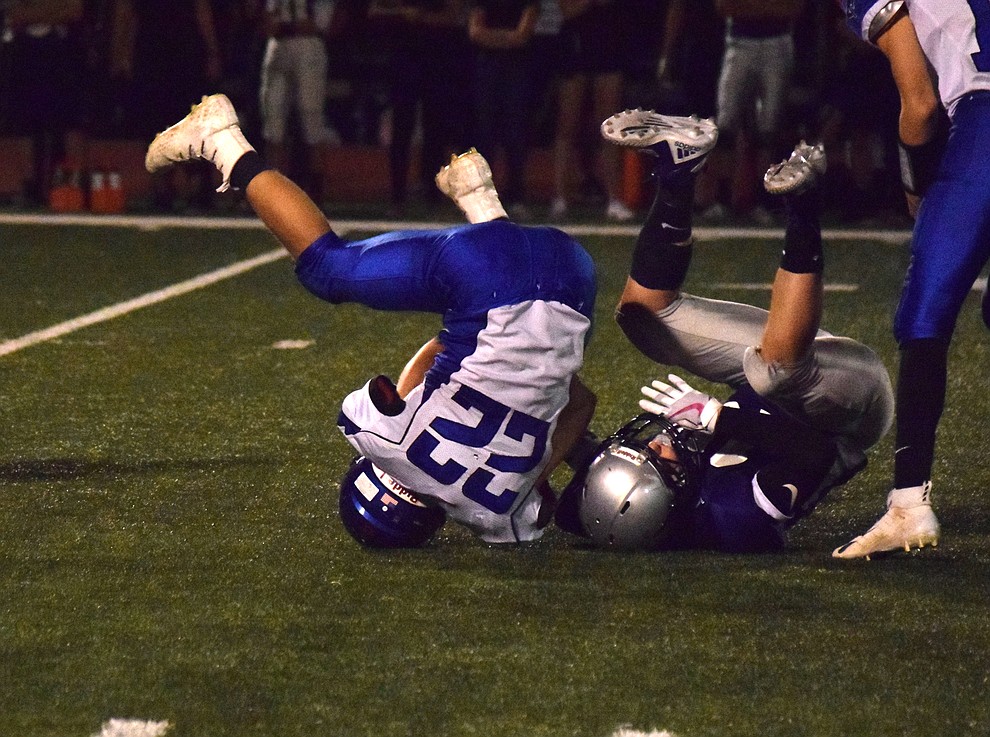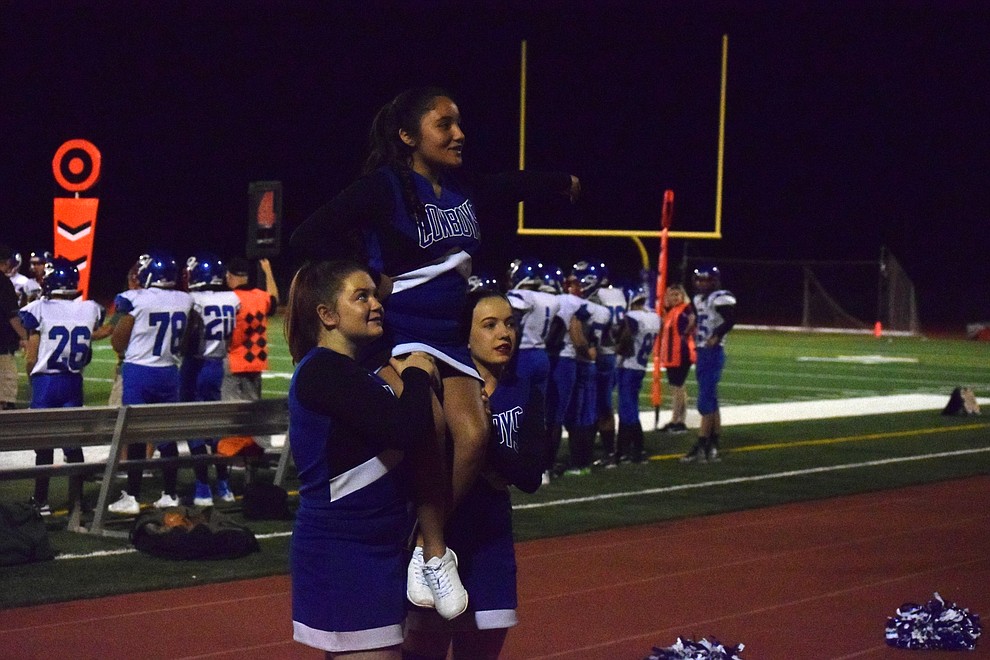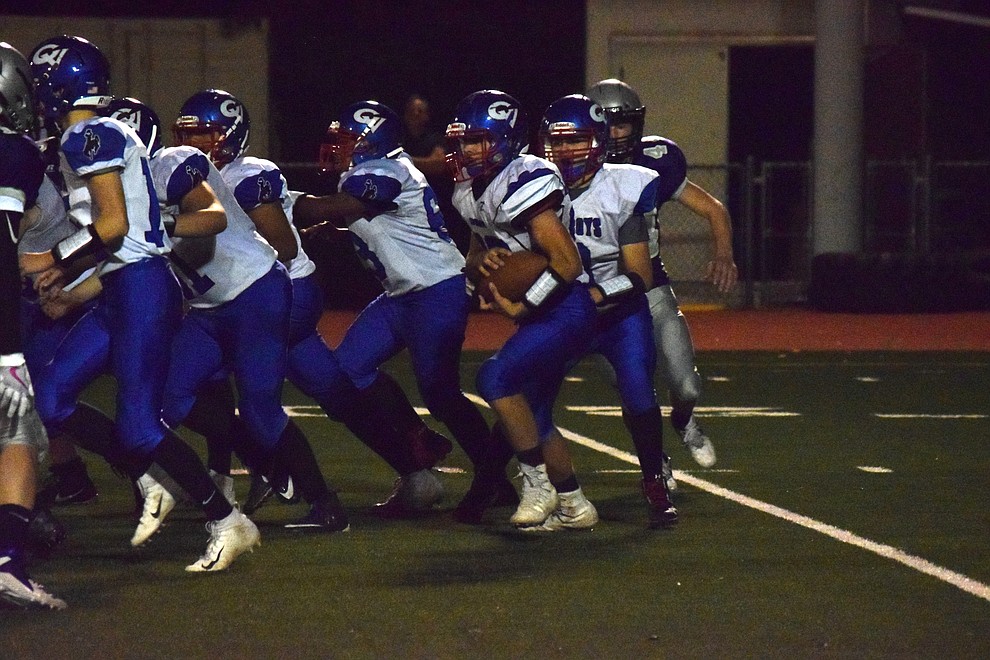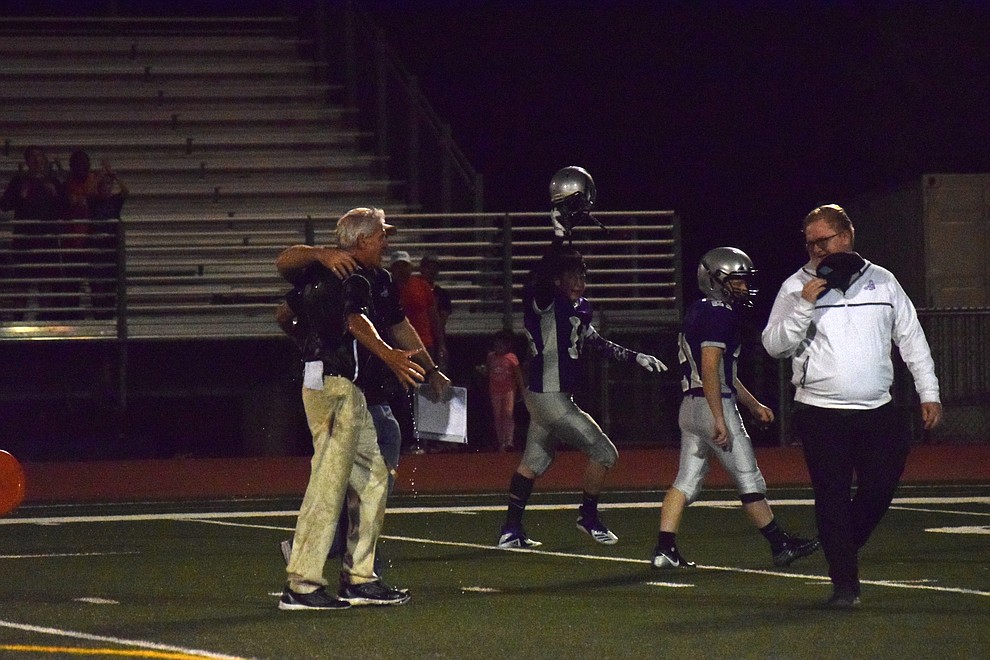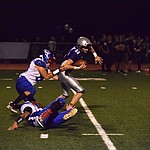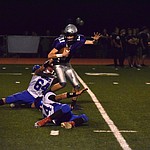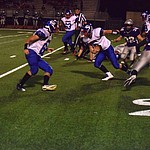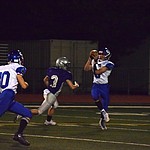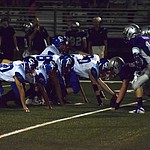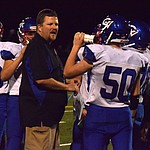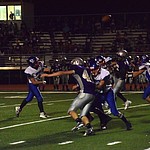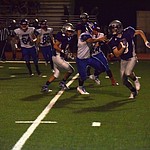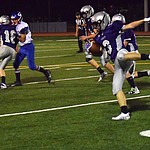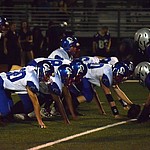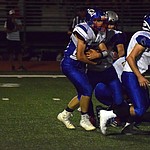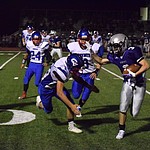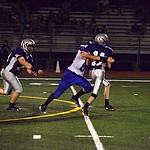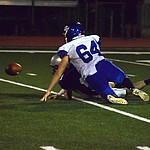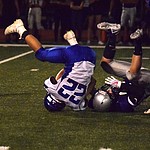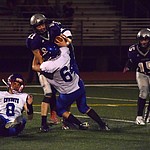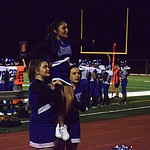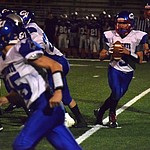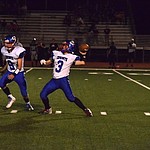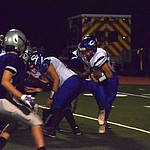 AIA week 6 football schools
4A Grand Canyon
Bradshaw Mountain 28, Coconino 14
Canyon Del Oro 35, Prescott 23
Flagstaff 42, Mohave 21
2A Verde
Trivium Prep 34, Scottsdale Prep 0
Parker 38, ASU Preparatory Academy 6
Tonopah Valley 62, Valley Lutheran 7
North Pointe Prep 79, Glendale Prep 24
6A
Chandler 42, Desert Ridge 13
Trevor G. Browne 38, North 20
Pinnacle 41, Valley Vista 25
5A
Notre Dame Prep 58, Cactus Shadows 14
Higley 63, Maricopa 14
Sunrise Mountain 20, Verrado 19
4A
Mesquite 45, Seton Catholic Prep 14
Catalina Foothills 31, Pueblo 12
Shadow Mountain 14, Apache Junction 13
Barry Goldwater 34, Deer Valley 13
Desert Edge 27, Peoria 22
Estrella Foothills 42, Dysart 7
Glendale 35, Walden Grove 14
Greenway 55, Buckeye Union 14
Moon Valley 10, Marcos de Niza 7
Rincon/University 51, Palo Verde Magnet 45
Saguaro 70, Arcadia 14
Sahuaro 48, Sunnyside 0
Salpointe Catholic 27, Tucson 3
Douglas 7, Silver City (N.M.) Silver 3
Tempe 50, Cortez 0
Thunderbird 18, Lake Havasu 0
Combs 20, Vista Grande 19
Cactus 48, Youngker 15
Gila Ridge 43, Yuma 14
3A
Wickenburg 62, Coronado 12
Paradise Honors 56, Kingman 0
Odyssey Institute 48, Chino Valley 3
Payson 16, Chinle 0
Sabino 21, Benjamin Franklin 14
Window Rock 20, Holbrook 12
Winslow 47, Tuba City 0
2A
Alchesay 59, Many Farms 6
Benson 61, Heritage Academy Laveen 0
Morenci Jr./Sr. 64, Bisbee 20
Chandler Prep 26, Miami 0
Hopi 44, Greyhills Academy 0
Monument Valley 58, Pinon 14
Round Valley 28, Phoenix Christian 21
Red Mesa 58, Rock Point 0
San Manuel Jr./Sr. 47, Santa Rita 28
Scottsdale Christian 47, Tempe Prep 0
Thatcher 48, Santa Cruz Valley 6
Pima 52, Tombstone 25
Arizona Lutheran 44, Willcox 12
1A
Williams 42, Mogollon 40
Mayer 64, Mohave Accelerated 16
Bagdad 28, Anthem Prep 22
Arete Prep 58, NFL Yet HS and JH 36
SEDONA — Sedona Red Rock spoiled Camp Verde High head coach Rick Walsworth return as the Scorpions beat the Cowboys for the first time since 2015.
On Friday night, Sedona Red Rock (2-3) beat Camp Verde (2-3) 14-0. After building up 14-0 lead in the first half.
"The kids played great, I did a terrible job of getting them ready to play because we didn't come out and start playing in the first quarter, we didn't play for the first quarter," Walsworth said. "So that's on me, that's my fault, I failed them."
In the first quarter Sedona Red Rock took a 7-0 lead after a 32-yard touchdown run and then in the second period scored on a 73-yard run.
"We played hard, we did our best we lost but this game will just teach us what to do better next week," freshman quarterback Garrett Dulaney said.
The Cowboys had chances to score, they had two turnovers in the red zone and drives in the second half stalled.
Walsworth said close games and blowouts are all tough.
"I mean it's always tough I feel like I let the kids down, so I got to do a better job coaching," Walsworth said.
Last year Camp Verde's first-year head coach was an assistant at Sedona Red Rock and was their head coach for four seasons.
"It was different, it was different to be on the other sideline," Walsworth said.
After the game Sedona Red Rock players poured water from a Gatorade jug on head coach Tom Miller as the Scorpions snapped a two game losing streak to their rivals.
While Camp Verde relies heavily on freshmen and sophomores, Sedona Red Rock returned much of their team from last year.
Friday was Dulaney's second game at quarter and he impressed Walsworth.
"He's doing well, that's why we left him there this week," Walsworth said. "The guys fought and had a great effort. We played with a lot of class and that's what we wanted to do."
Senior Steven Petty, who was the Cowboys' starting quarterback their first three games, had sensitivity in his hand when he was taking snaps and so played tight end the whole game. He missed last week's win.
"I've never played quarterback before, so it's a whole new experience for me," Dulaney said. "It's really nerve wracking but it's fun, it's interesting."
Dulaney, who was a running back earlier in the season, is getting a feel for the new position.
"It's tough but you have to learn to manage it and use it to motivate you," Dulaney said. "It's really hard when you got guys yelling at you, telling you you did something wrong but you got to just got back out there and do it."
Camp Verde's next game is Friday when they host Glendale Prep (1-5, 0-1 Verde). Although the Cowboys are 0-3 on the road, they are 2-0 and have outscored opponents 58-0 in the friendly confines of Sam Hammerstrom Field.
"It's always nice to play at home, look forward to it," Walsworth said.
More like this story
SUBMIT FEEDBACK
Click Below to: