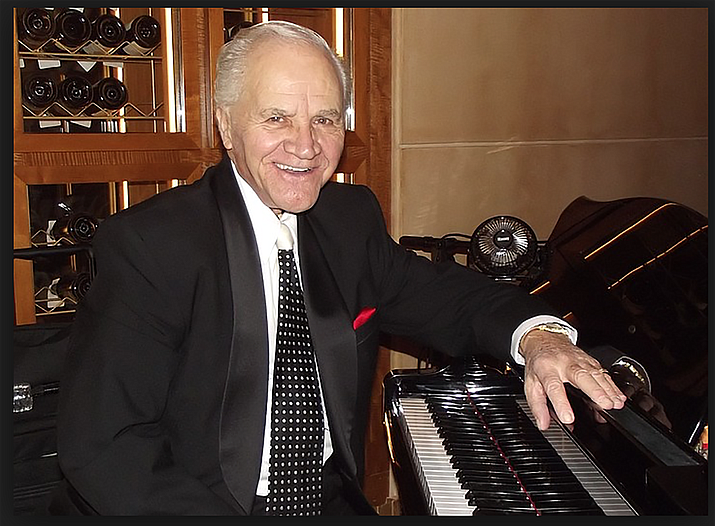 ---
---
Sedona locals know where to go when they are looking for a great night out enjoying a fine meal while grooving to the sounds of well-played live music performed by professional musicians who know their stuff.
Every week Steakhouse89 in West Sedona hosts some of Sedona's best live-music performers in its upscale and classy lounge area playing on the restaurant's beautiful baby grand piano.
Friday, Aug. 9, 5-8 p.m., audience favorite Paolo takes over on the baby grand piano.
Paolo is a long-time performer in the Sedona live-music scene, playing every Friday night at Steakhouse89.
He plays the piano with passion and accompanies himself as he sings. He always draws a crowd so it's good to make reservations ahead of time to ensure good seating.
Saturday, Aug. 10, 5-8 p.m., Phil Rossi gets behind the keys. Rossi is a versatile piano player who started playing the piano when he was 8 years old.
He is a living legend having worked with the Chairman of the Board himself, Frank Sinatra. He also played with drummer Buddy Rich as well with other greats from that era.
Sunday, Aug. 11, it's "Sunday Fun Day" on the Steakouse89 outdoor patio, featuring Eric Williams and friends.
Williams is known throughout the Sedona music circuit as a commanding performer and singer who knows how to read an audience and give them what they need to hear in that moment, perfect for a fine meal and a laid-back afternoon enjoying the sun while overlooking West Sedona's main street
Whether it's romantic interludes, downhome Blues or favorite American classics, Williams plays them all for you with passion and gusto and pure professionalism.
Please visit www.steakhouse89.com to make a reservation or call 928-204-2000.
Steakhouse89 is located at 2620 W. S.R. 89A, Sedona.