Mingus edges Paradise Honors in scrimmage
Originally Published: August 17, 2019 2:55 p.m.
Mingus Union football finished preparations for the regular season with a scrimmage against Surprise Paradise Honors on Friday night at home.
The Marauders' varsity and JV faced off against the 3A Panthers with the varsity out scoring PH by a couple touchdowns.
"Overall it was a good night," Mingus head coach Robert Ortiz said. "We got a lot of different looks both varsity and JV got a lot of guys rotated in, which is good to see, you know we want to give these guys as much game like experience as we can before their season actually starts and we want to see what these guys have to offer, at the end of the day we want their pay day to come. We want all their hard work through the weeks, the couple weeks of scrimmaging each other, (California) camp and those sorts of things, we want those weeks to amount to something so we want to get the kids as much
Photo Gallery
Mingus Football Paradise Honors Scrimmage 081619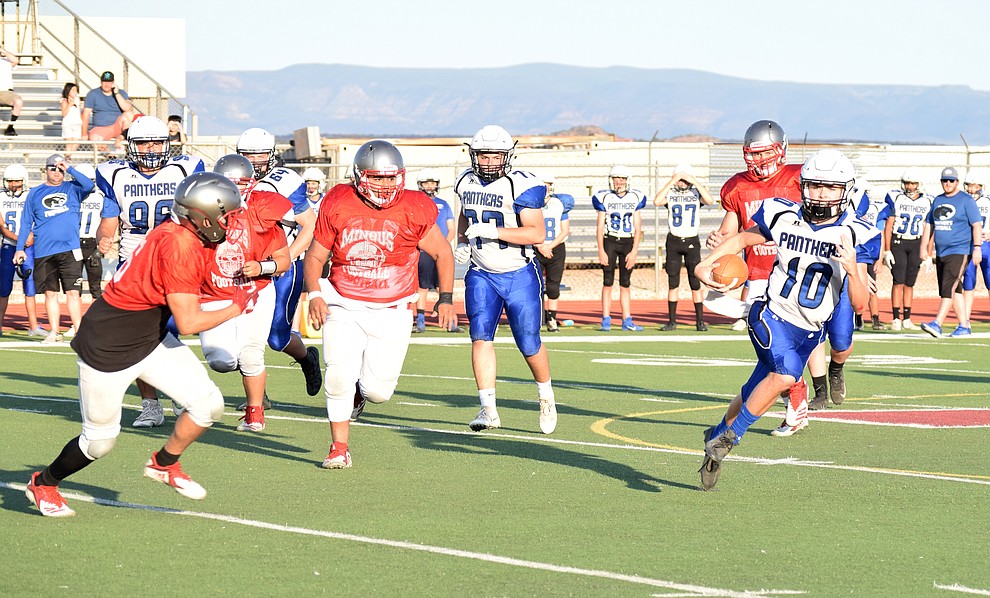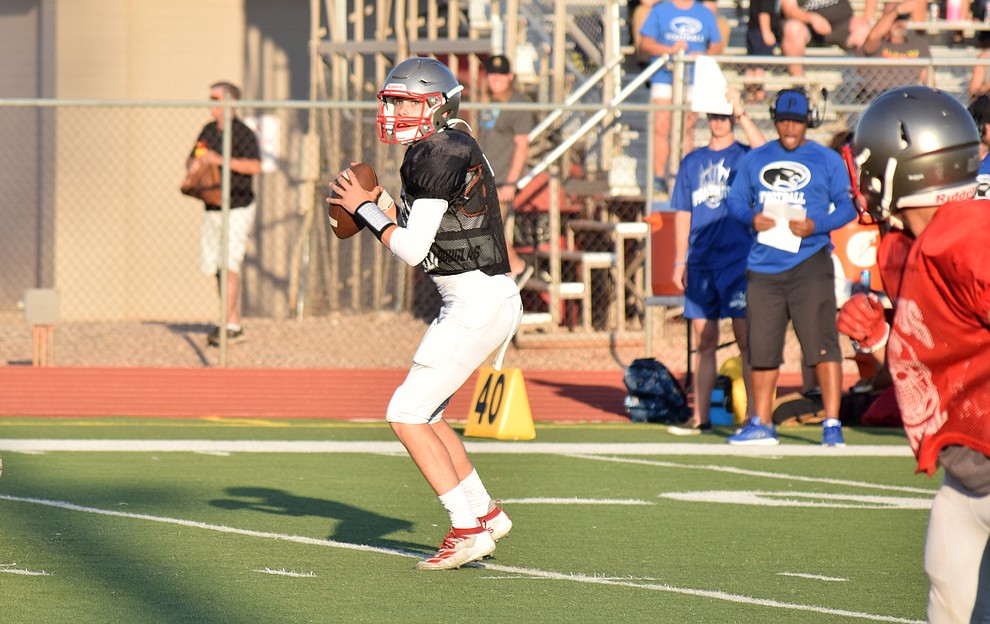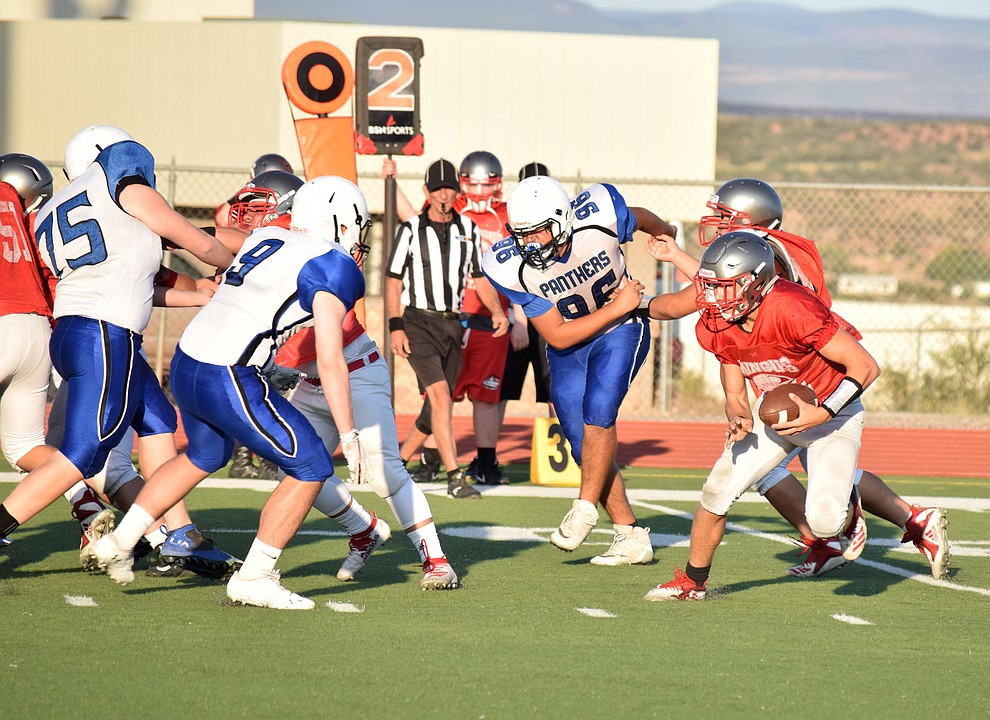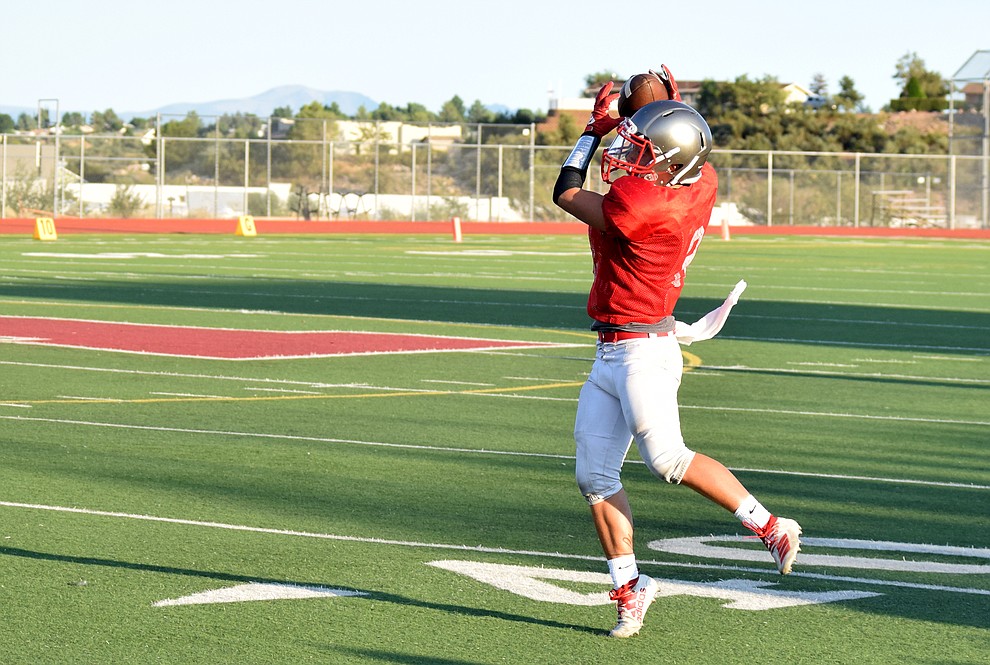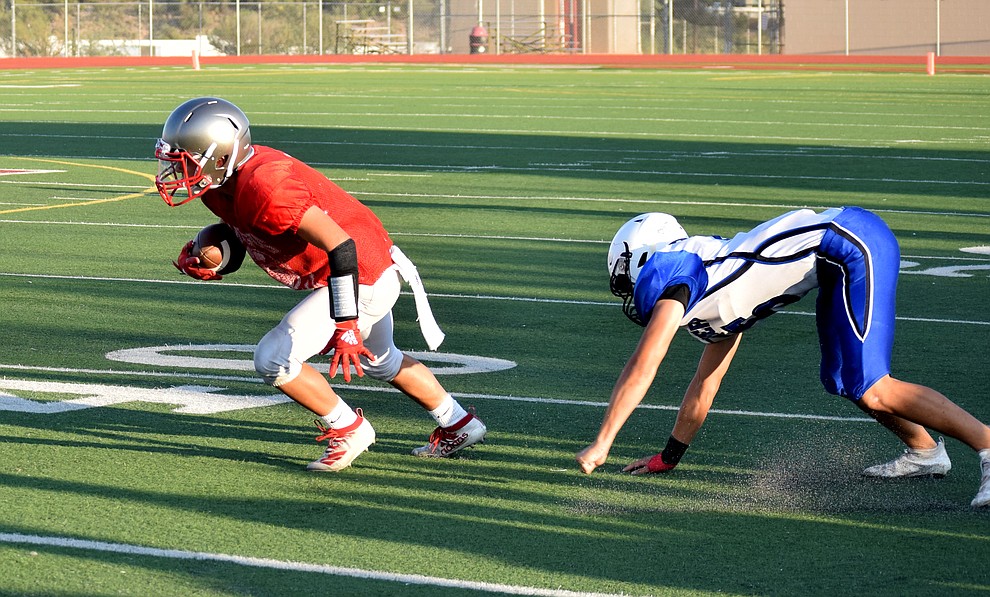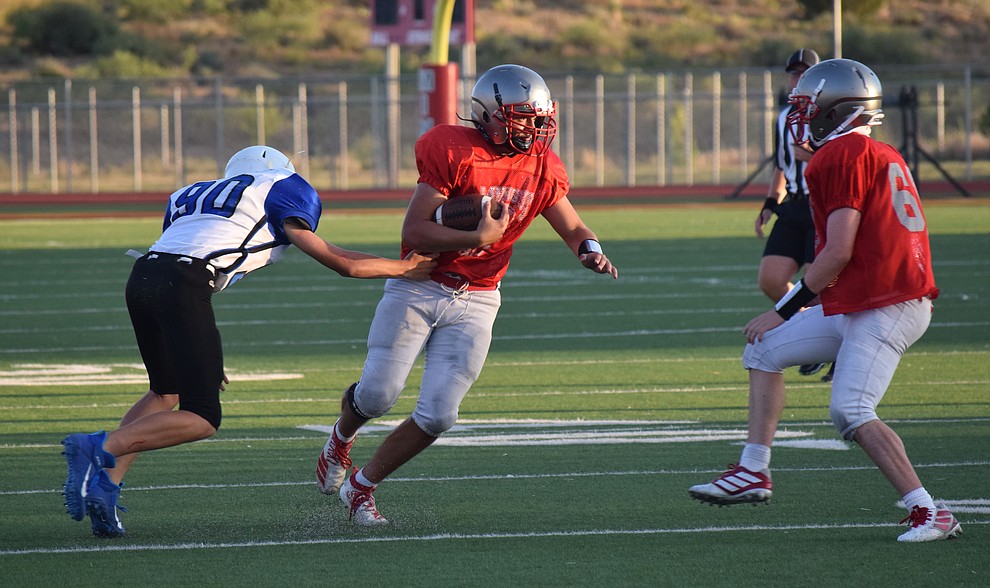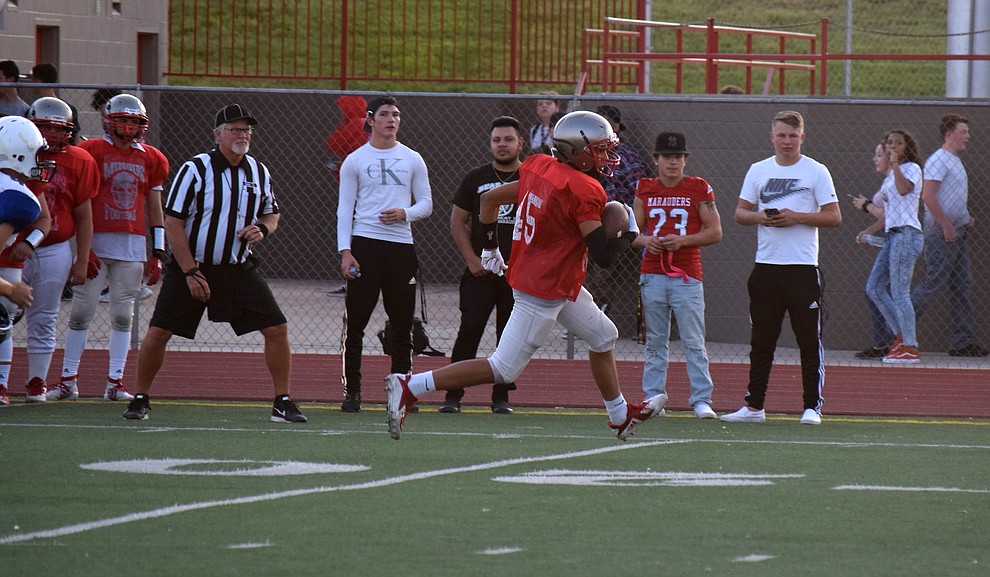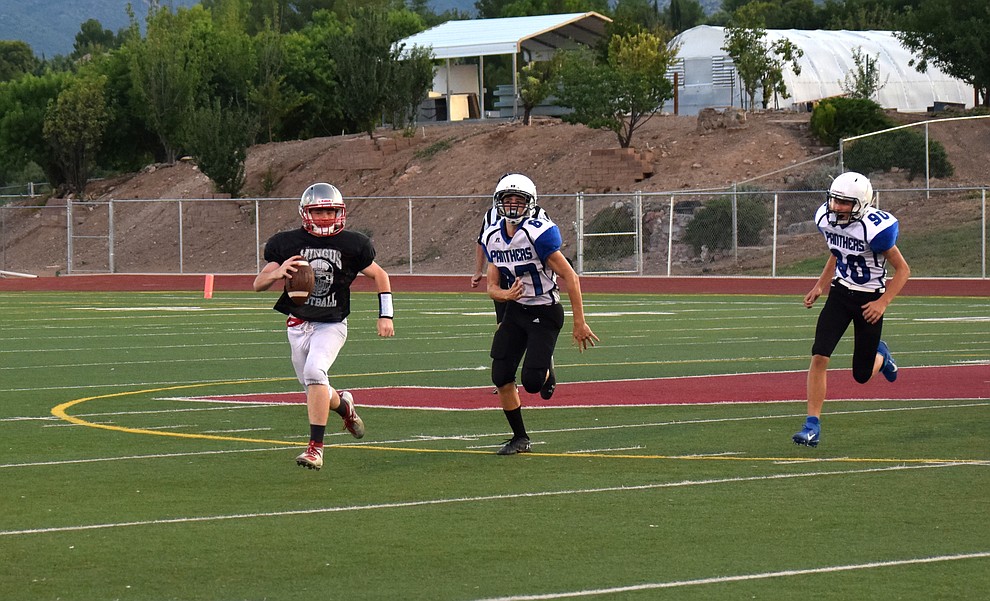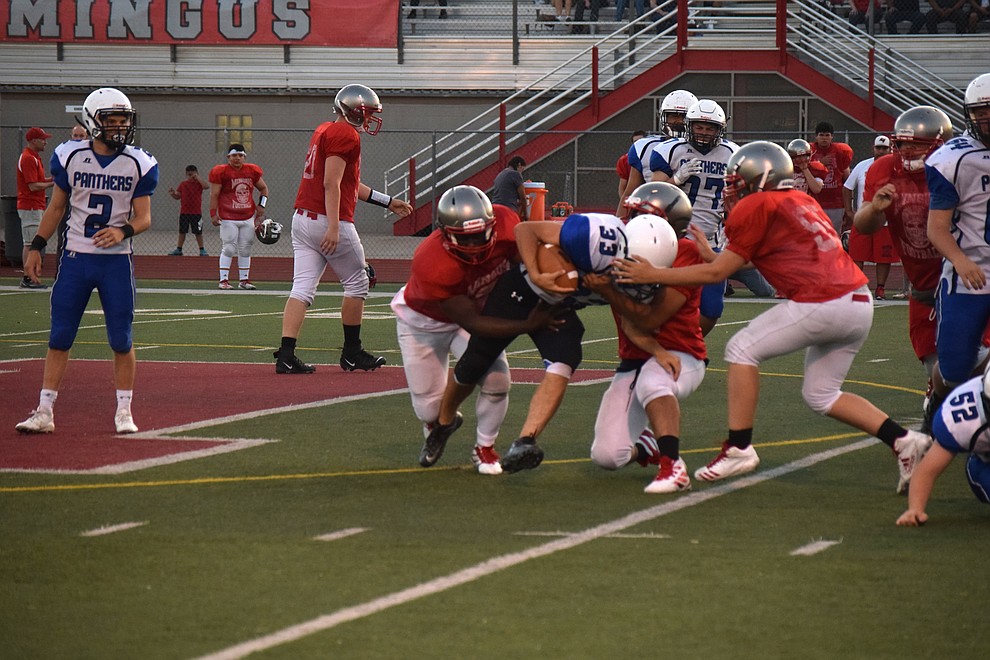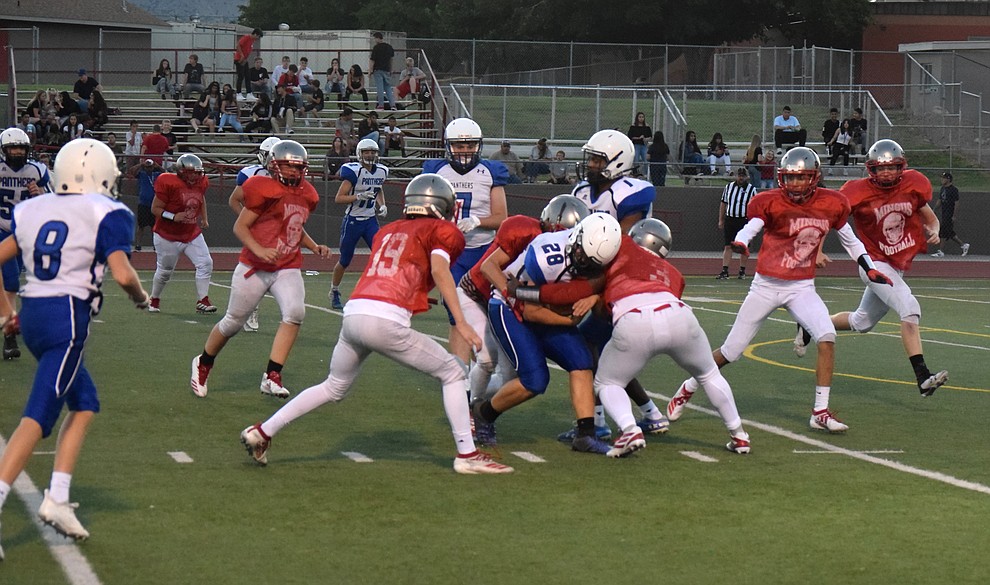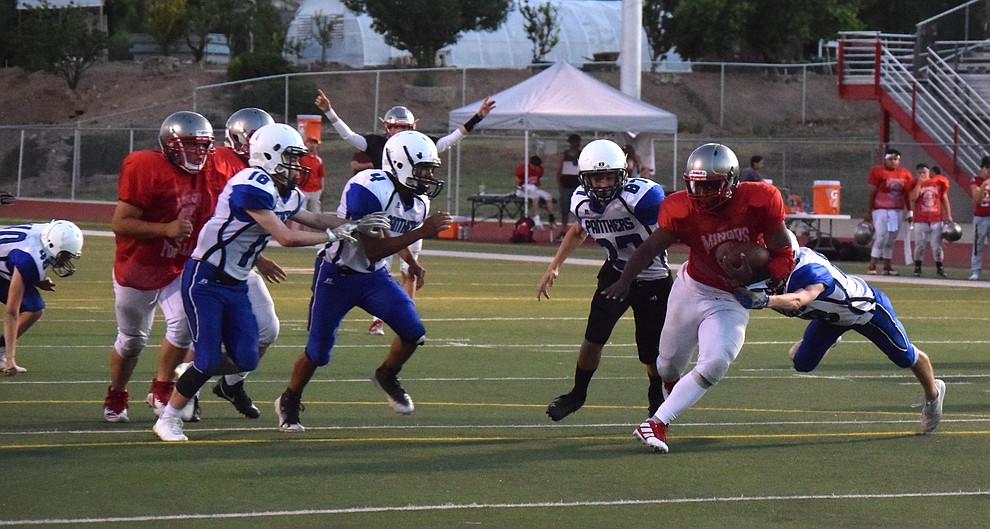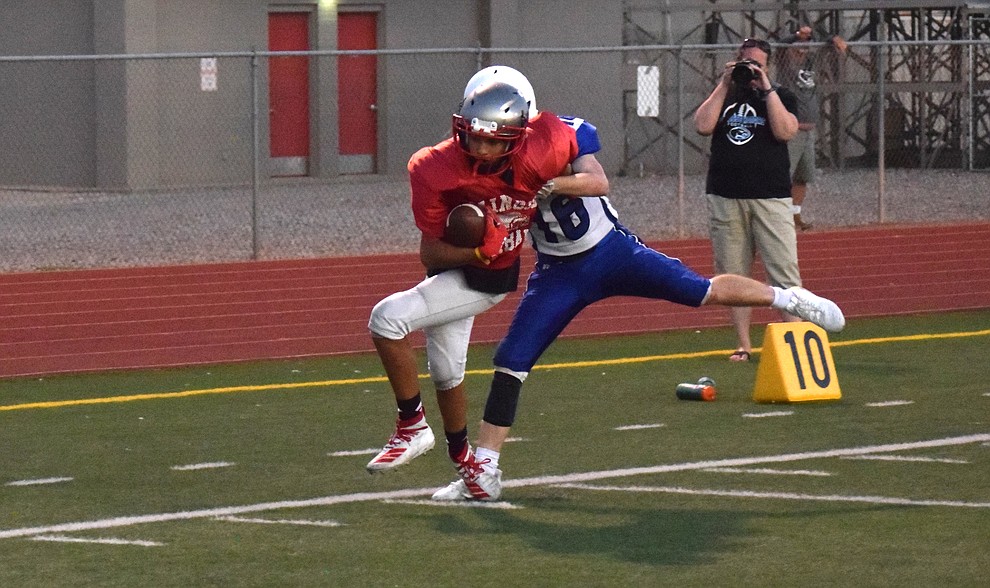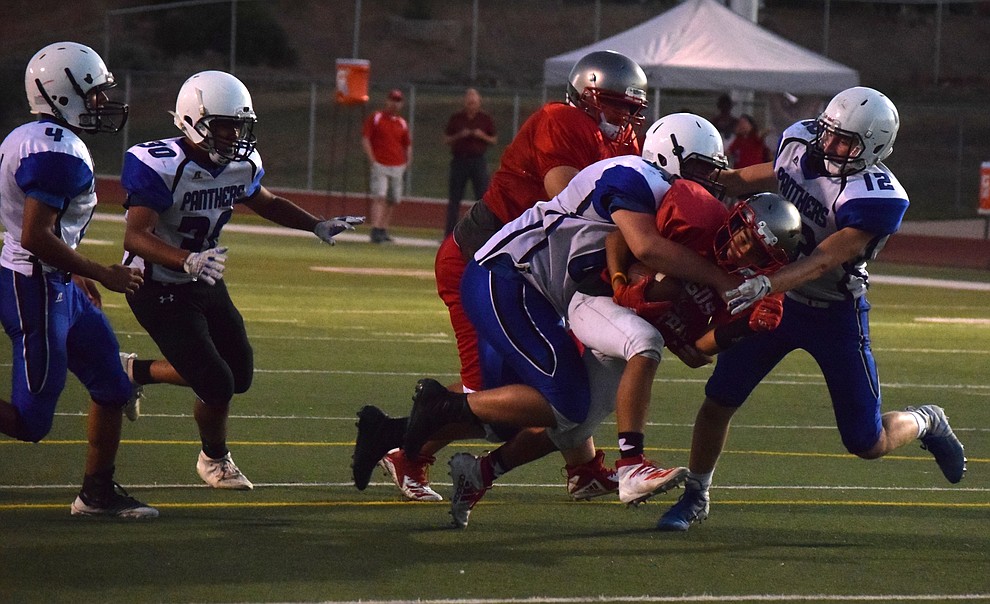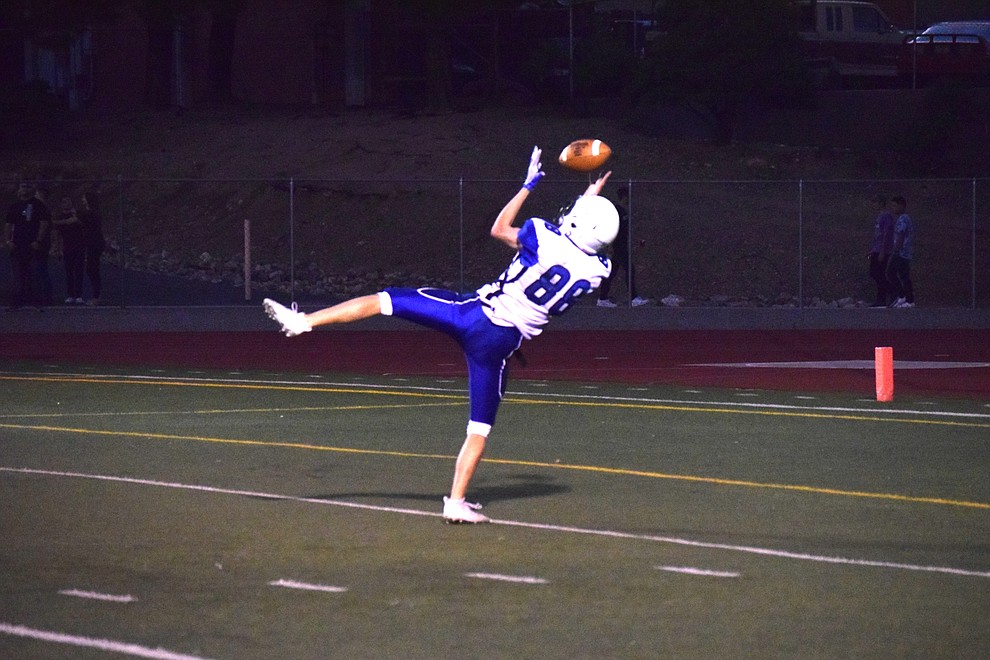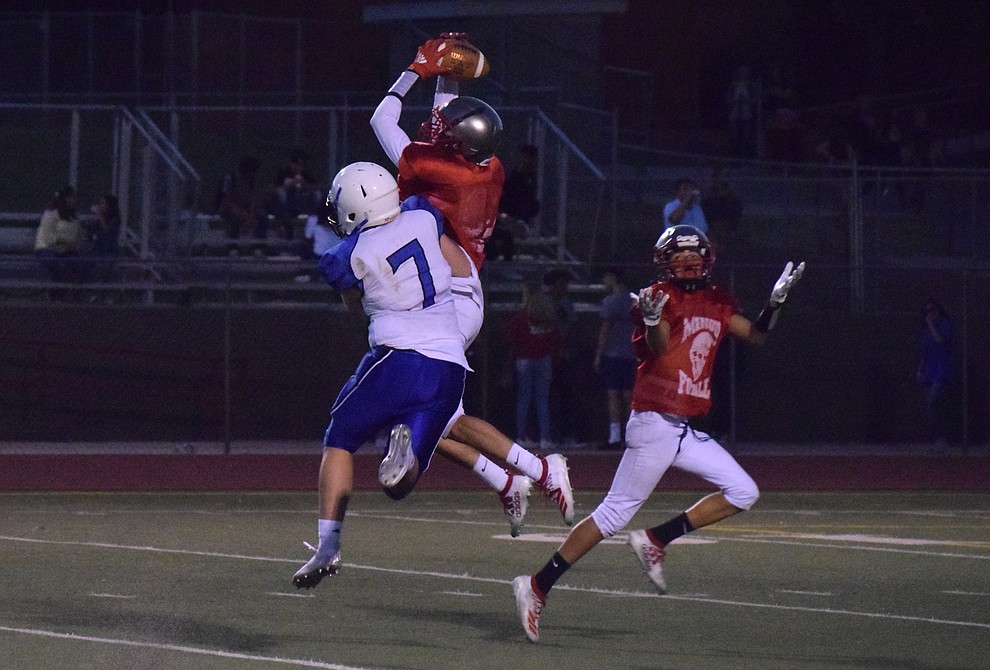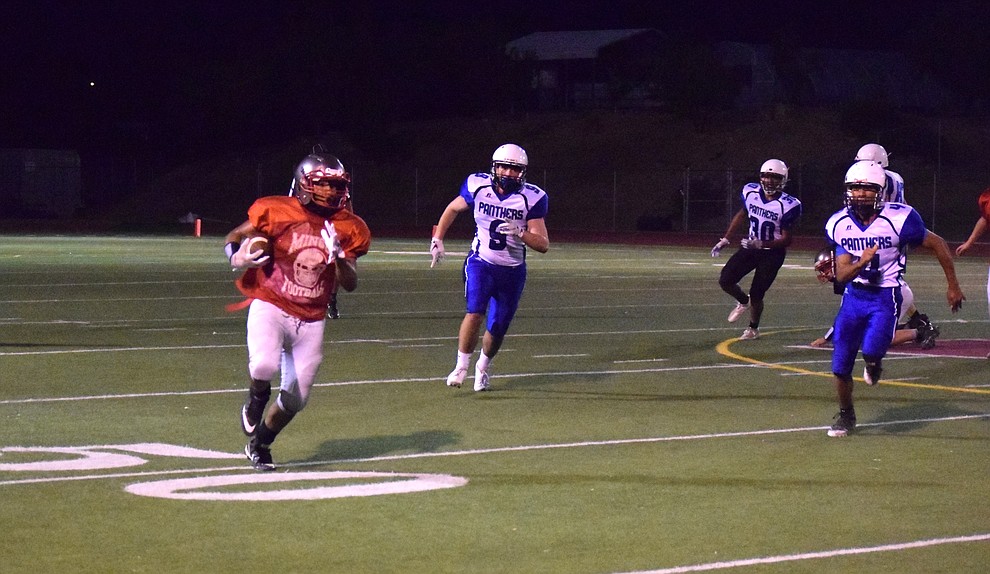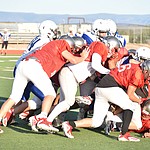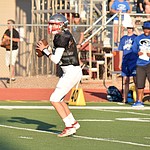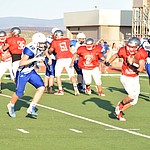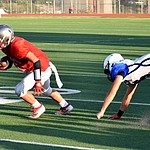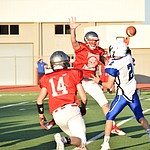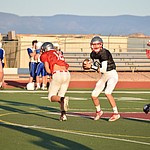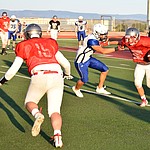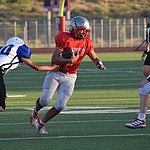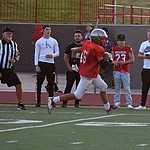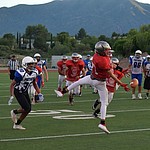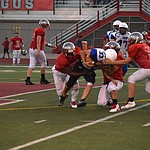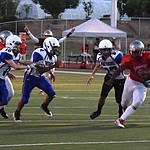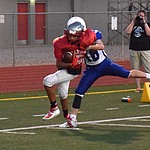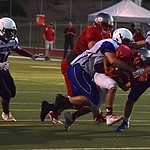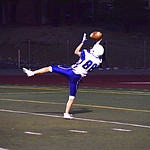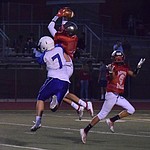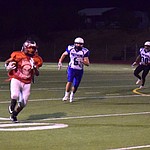 playing time as we can."
Last year the Marauders hosted Phoenix Central, Phoenix Trevor G. Browne and Payson for a 4-way scrimmage.
But this year's scrimmage allowed the younger Marauders to play.
"I think it's good for our younger guys, with them they're only allotted up to nine games, so we did schedule a full nine games for them and with the number of weeks," Ortiz said. "We ask them to be out here just as much as varsity so if we don't do a scrimmage like this, they don't get the looks but with the varsity scrimmage itself it's nice because now you're allowing those kids to get looks against different teams that you might not see at all in your season and you might not play in your division so both have their pros and cons."
The scrimmage also offered the Marauders a chance to get used to their new video equipment that they and the Red Dot Booster Club recently raised money to buy.
"We're able to watch a lot more with our end zone camera, we're able watch the box and our offensive line play specifically and then with the sideline replay stuff we're able to go back and look and see in game adjustments we need to make, what we're succeeding at, what we can be better at that moment in time," Ortiz said.
After the full-contact practices and scrimmages, the Marauders look to be still be healthy.
"We're good," Ortiz said. "I mean that's the number one goal going into something like this is to keep everybody as healthy as you can going in and out of the scrimmage and just having everybody available come game one, game two."
The Marauders open the season Friday at San Tan Valley Combs at 7 p.m. Their home opener is Sept. 13 against Chandler Seton Catholic Prep.
"I think we're going to be just fine," Ortiz said. "I think our kids are finally hitting a point where they're ready to play somebody else, we hit that wall where they're tired of scrimmaging each other and it's just like 'God I've been working and working and working' and it's like 'what more do we need to do to be ready to go?'"
August homecoming
Friday's scrimmage was also a homecoming of sorts — for Paradise Honors athletic director and Mingus Union alumnus Ben Clark.
"It's an interesting thing to come back to a school that you went to as the AD for an opposing school (laughs)," Clark said. "But it's really kinda cool, it all looks the same other than being it a turf field. It was just kind of nostalgic to bring our kids up from Surprise to a school that I went to and a place where I grew up."
Clark graduated from MUHS in 1992 and played soccer and some football as a Marauder.
Paradise Honors is a charter school that competes in the 3A Metro West. The high school opened in 2008 and their last region was 2A Central along with Camp Verde.
"It's awesome, we're kind of a smaller school so the great thing is that I know all the kids at our school," Clark said. "We're kind of a tight knit group with all of our coaches and all of our kids and all of our administration. We're tucked inside a lot of really big 4 and 5A and 6A schools. And so for us being a little 3A school kind of in the middle of that we kinda have a unique situation out there trying to get kids to our school."
The Panthers football team opens the season Aug. 30 at Gilbert Christian and their home opener is Sept. 6 against Coolidge.
"We're kind of in a rebuilding year so I hired a whole new coaching staff for us and so it's a new system for our kids, it's a new culture really for our parents, for everybody at our school, so I think our coaches are doing a really good job of building that culture and bringing that winning mentality here," Clark said. "It may not show all the way this year but I'm confident that probably in the next two years we're going to be a dominant force on the west side of town."
Clark was impressed with his alma mater's football team.
"I've followed them since I graduated from here because once you're a Marauder you're always a Marauder right?" Clark said. "So I follow the team every single year and they're always very good. They're always very well coached. Mingus has got it great up here because really they're the only show in town. I think they have a lot of big kids, they're always really talented and I expect this team that we saw (Friday) night to at least make the playoffs this year."
More like this story
SUBMIT FEEDBACK
Click Below to: