Mingus football closes out 7-on-7 schedule with wins
Originally Published: June 29, 2019 3:33 p.m.
Mingus Union football closed out its 7-on-7 month and took a break before a busy July.
The Marauders hosted Surprise Paradise Honors, Chino Valley and Payson on Thursday at home for 7-on-7 games and big man challenges.
"We did pretty good, I think we peaked at the right time of the summer," Mingus head coach Robert Ortiz said. "The boys are really starting to settle in and get a little more comfortable and the game of football is a rollercoaster ride, so it'll sure have its ups and downs as the rest of the summer continues and we'll hit California camp and when we come back ready to roll before the season opener."
After 7-on-7 games and big man challenges through out June, the Marauders are taking 10 days off before returning to work. The Red and Gray Scrimmage is August 9, they will scrimmage Paradise Honors on August 16 and the season opener is August 23 at San Tan Valley Combs.
The Marauders closed out their June schedule with a 7-on-7 game between the varsity and JV.
"The JV has been doing a great job," Ortiz said. "We scrimmage so much against ourselves that I just like to do it on the last
Photo Gallery
Mingus football 7-on-7 June 27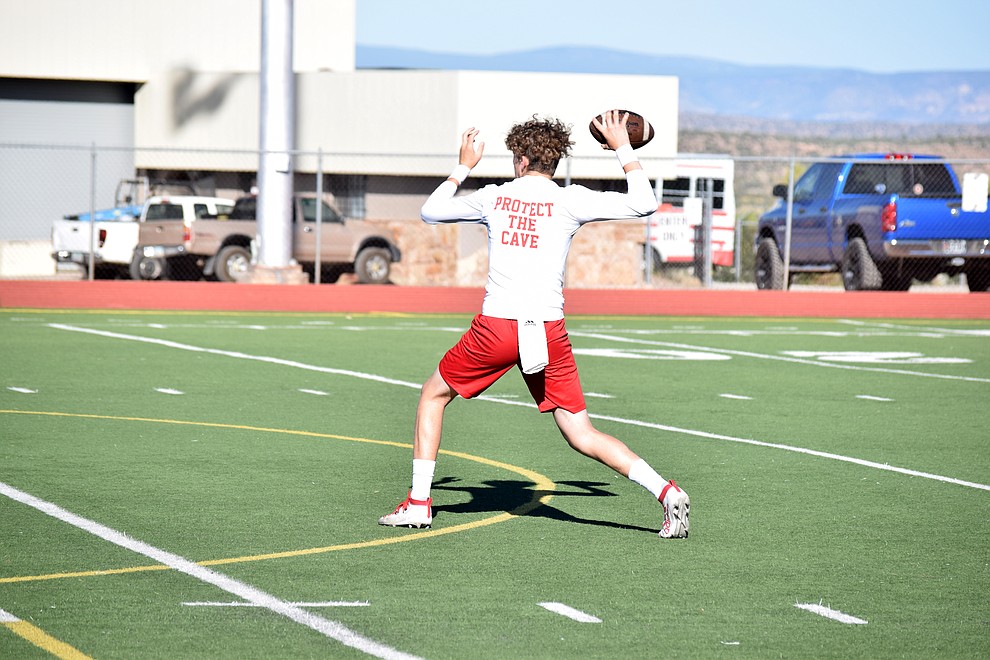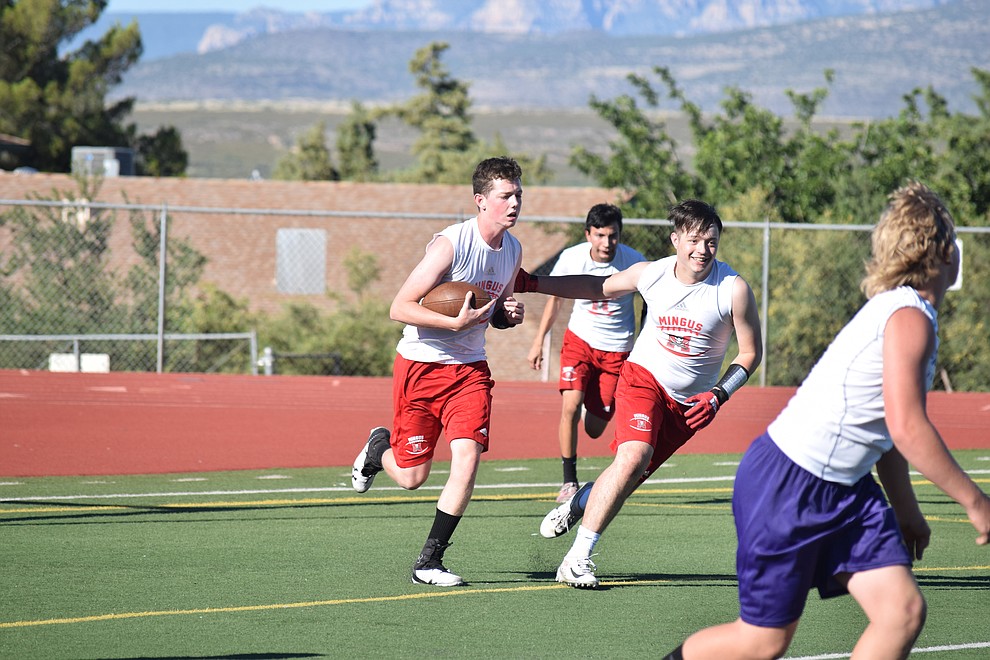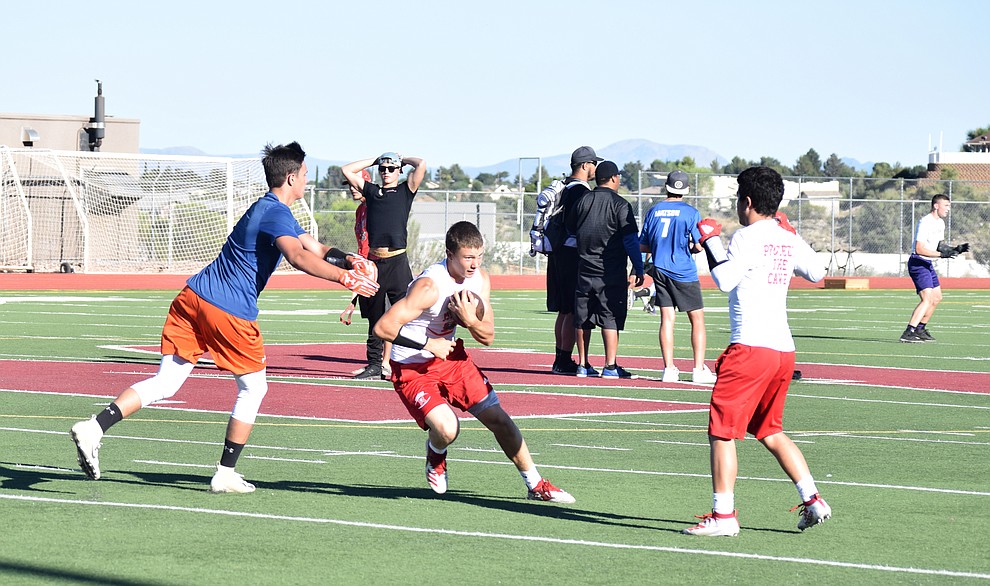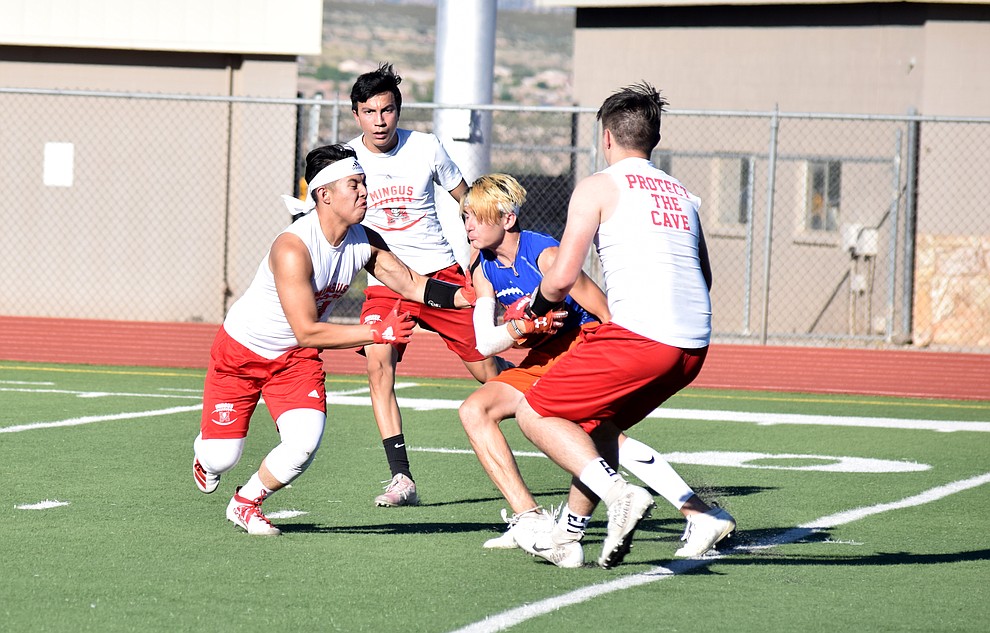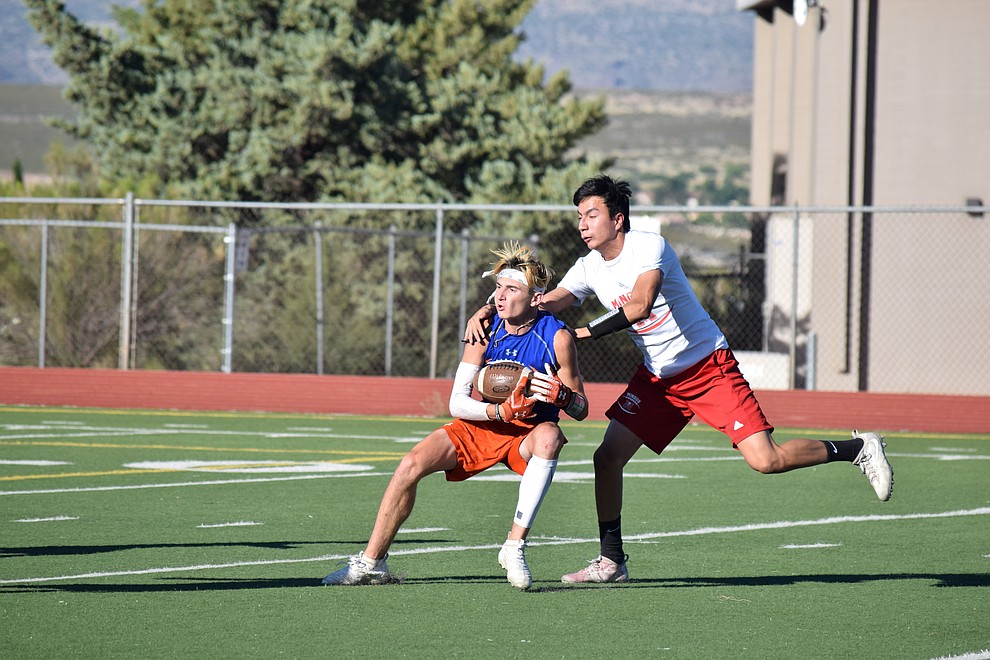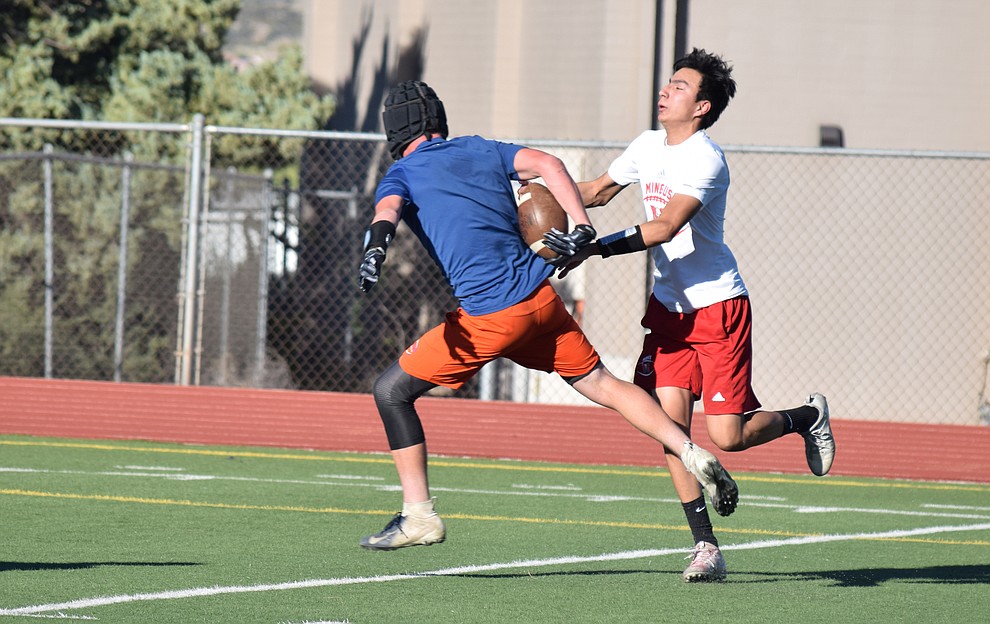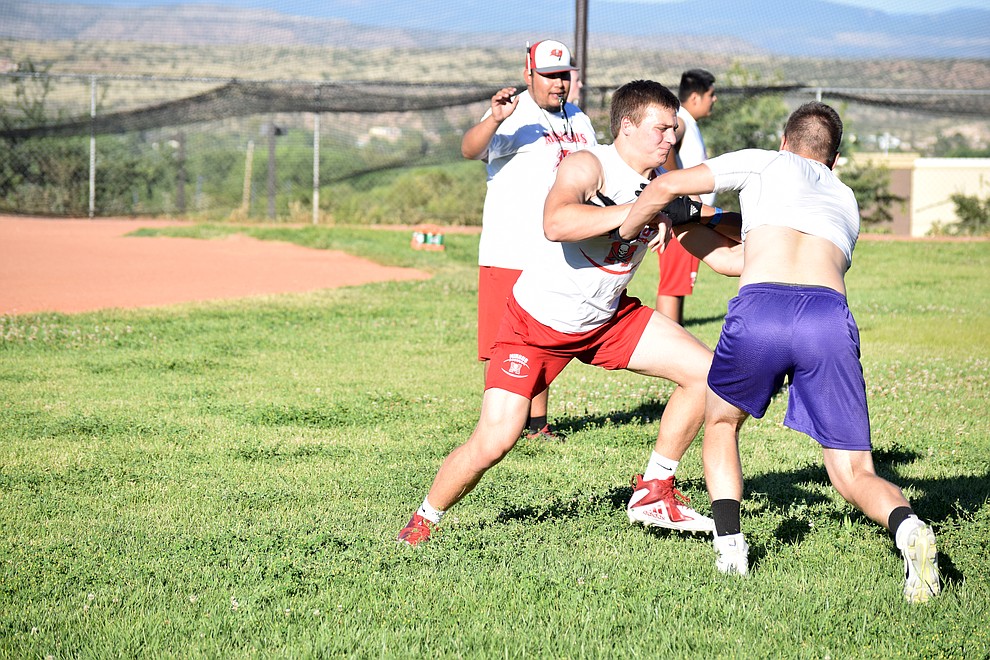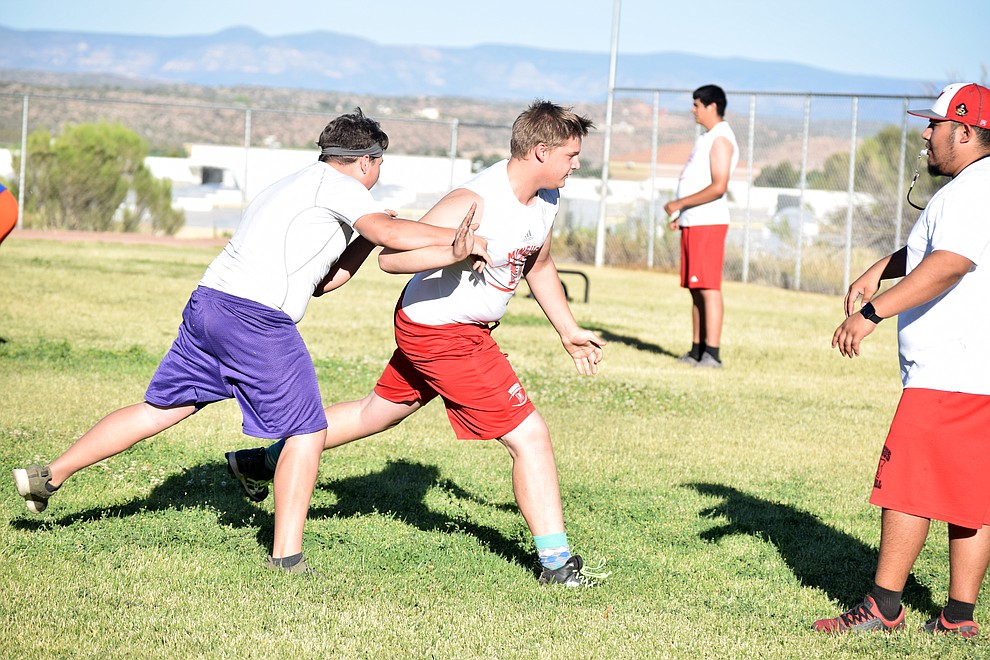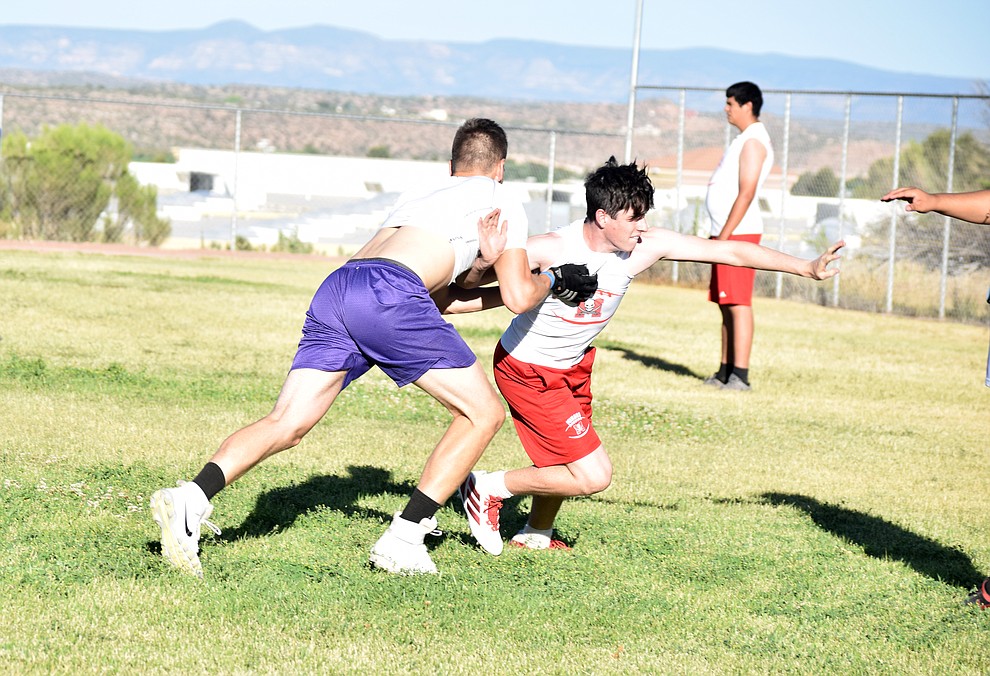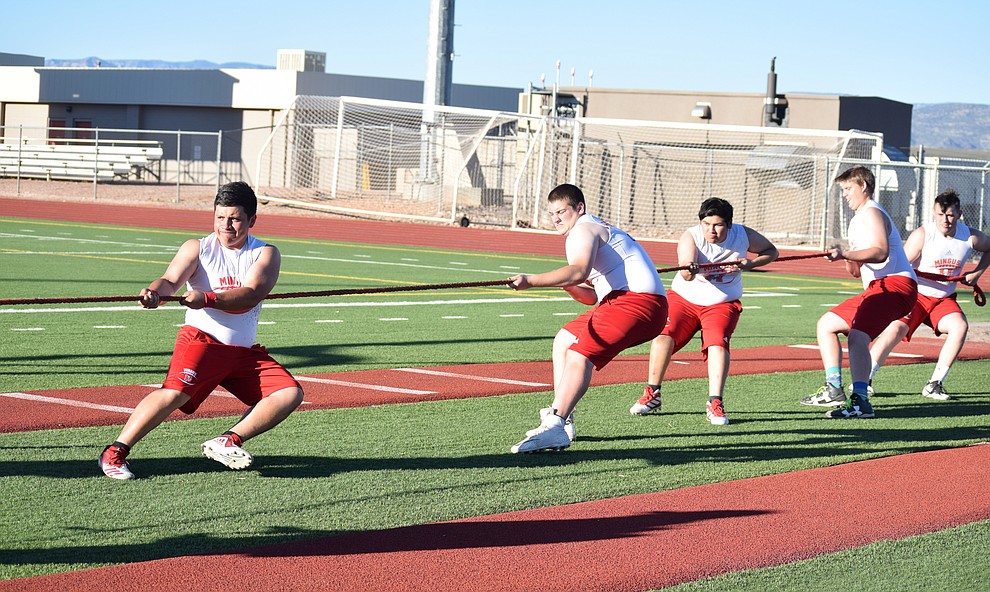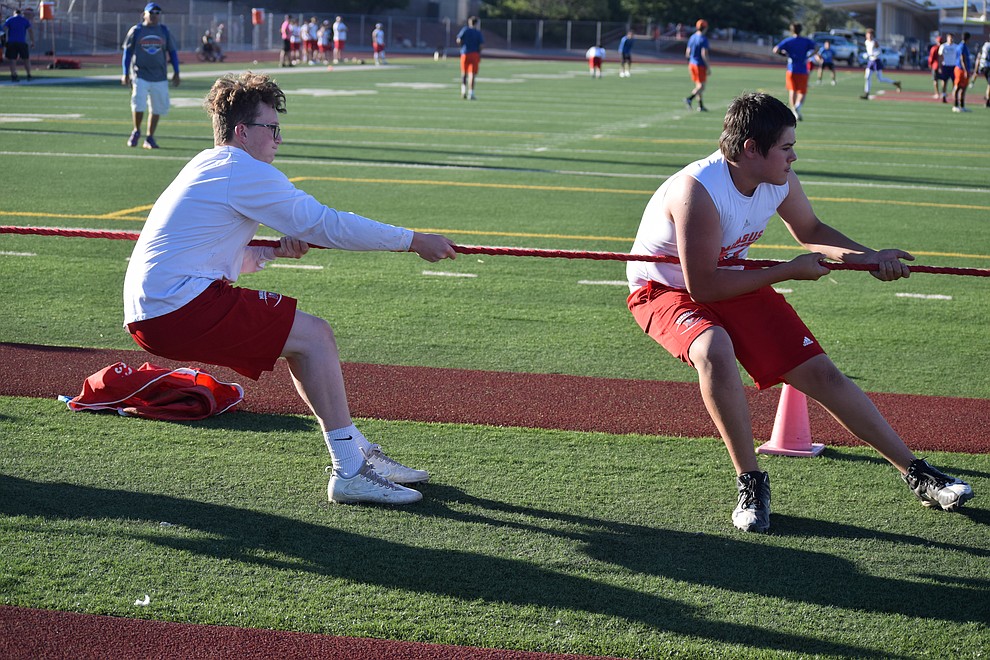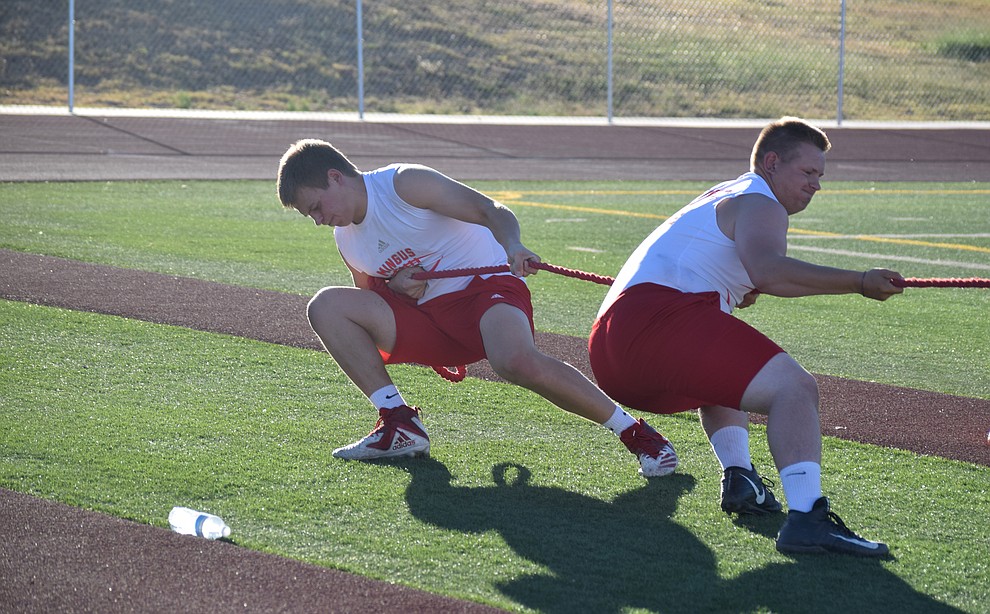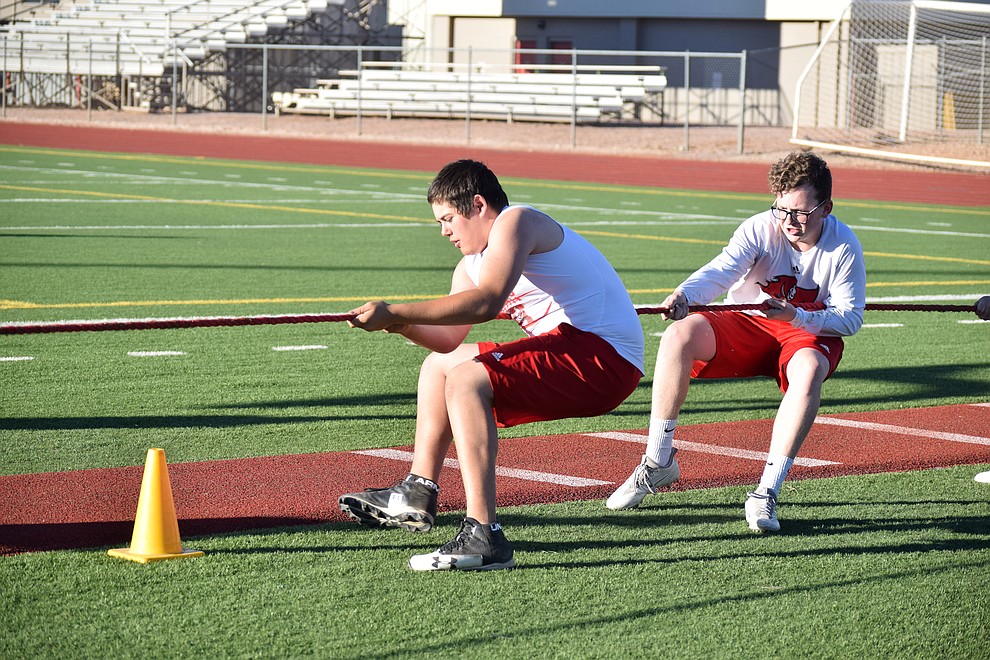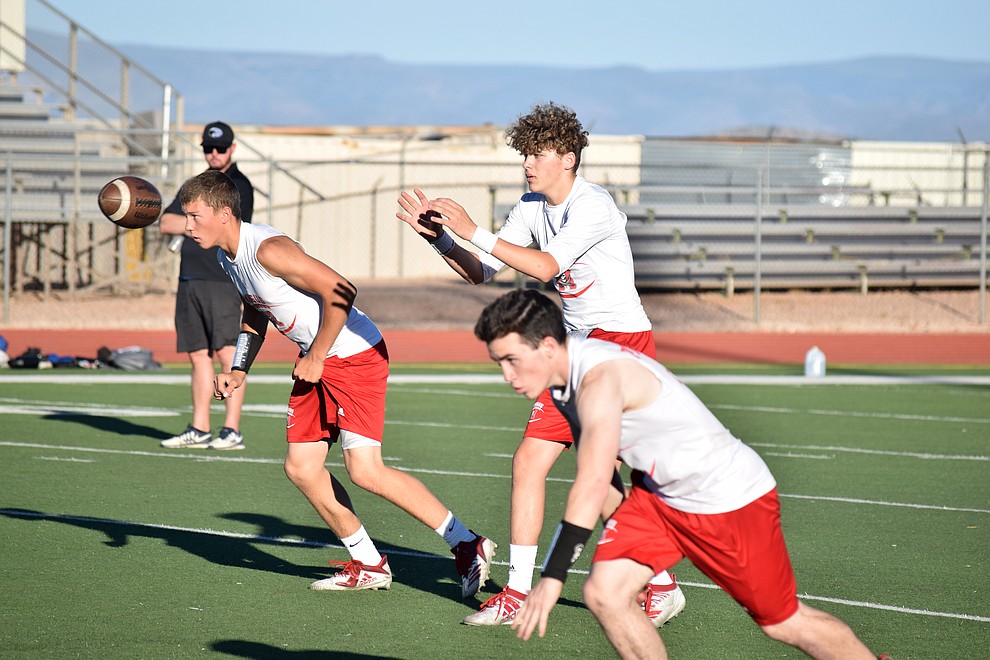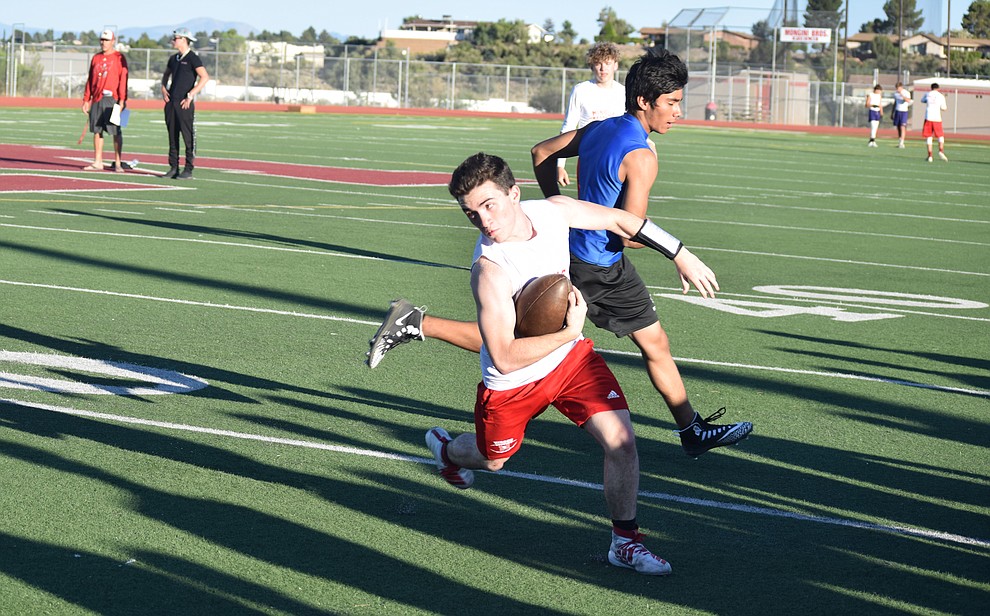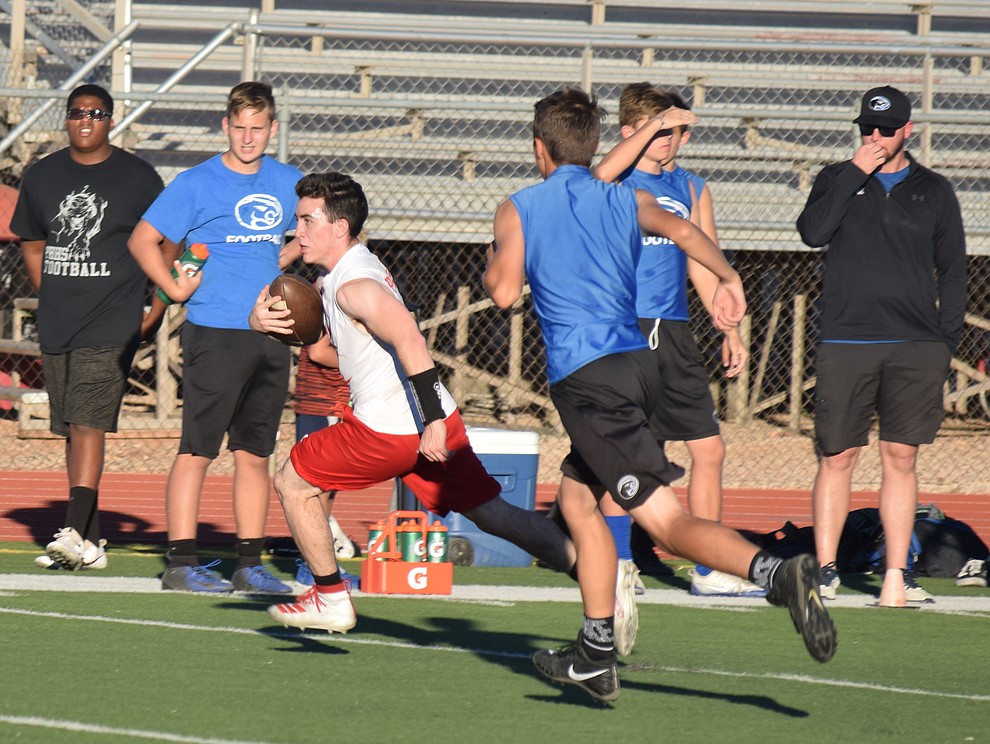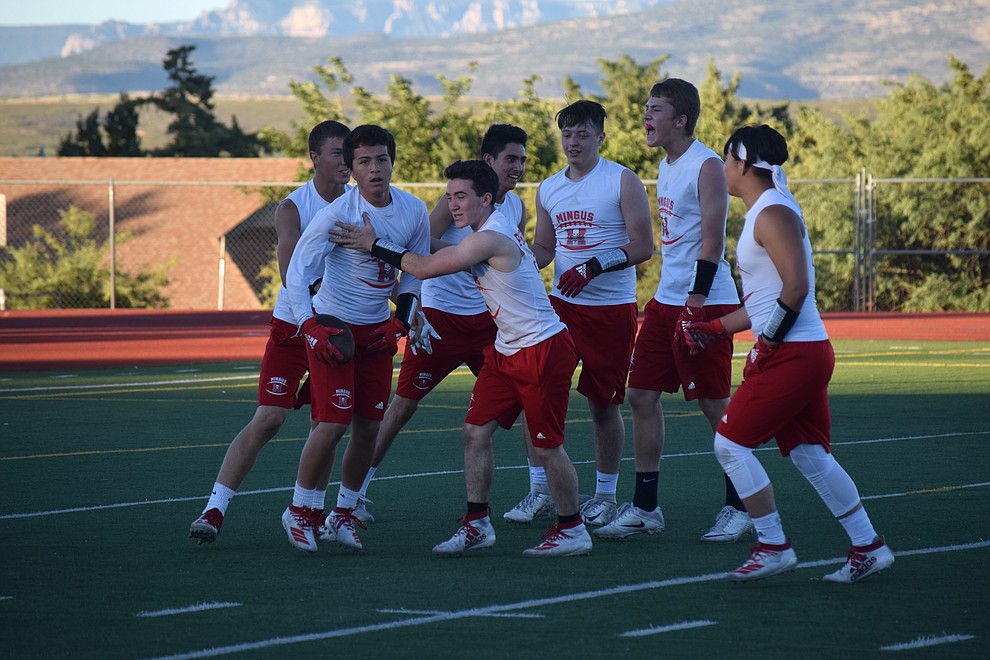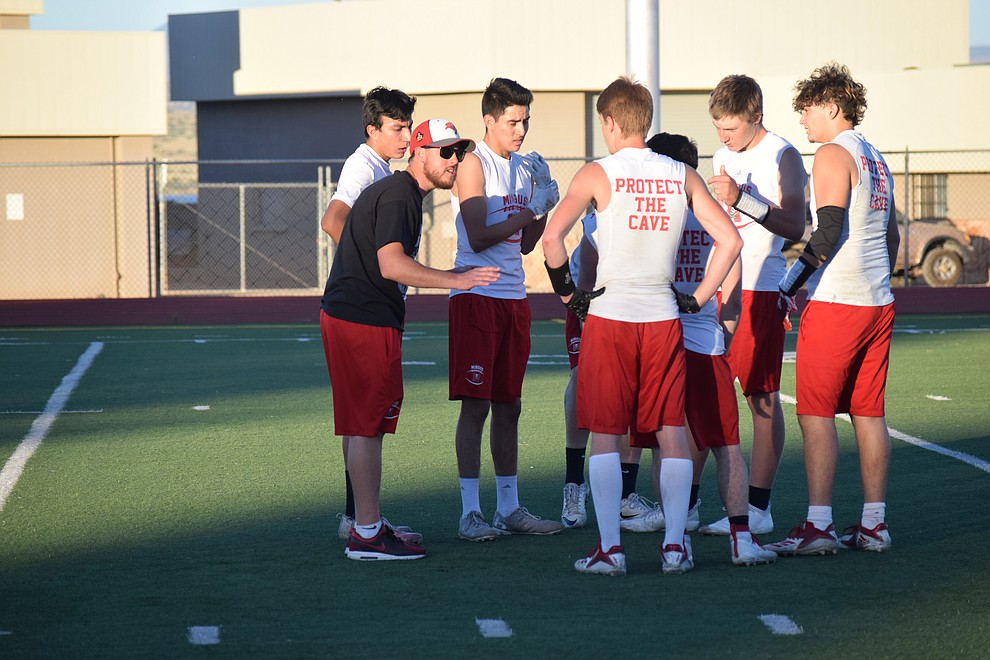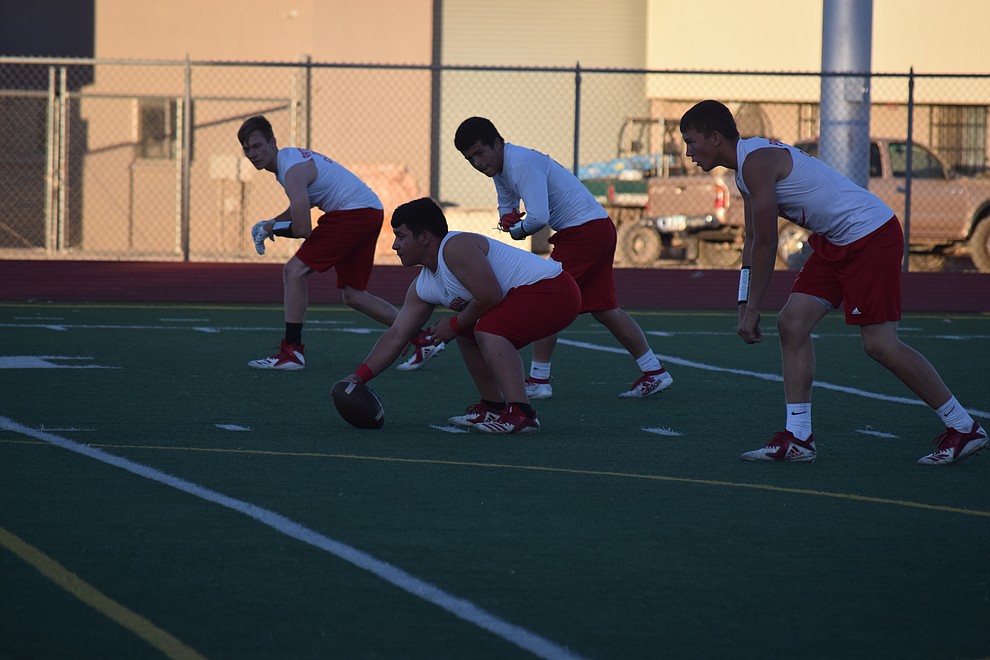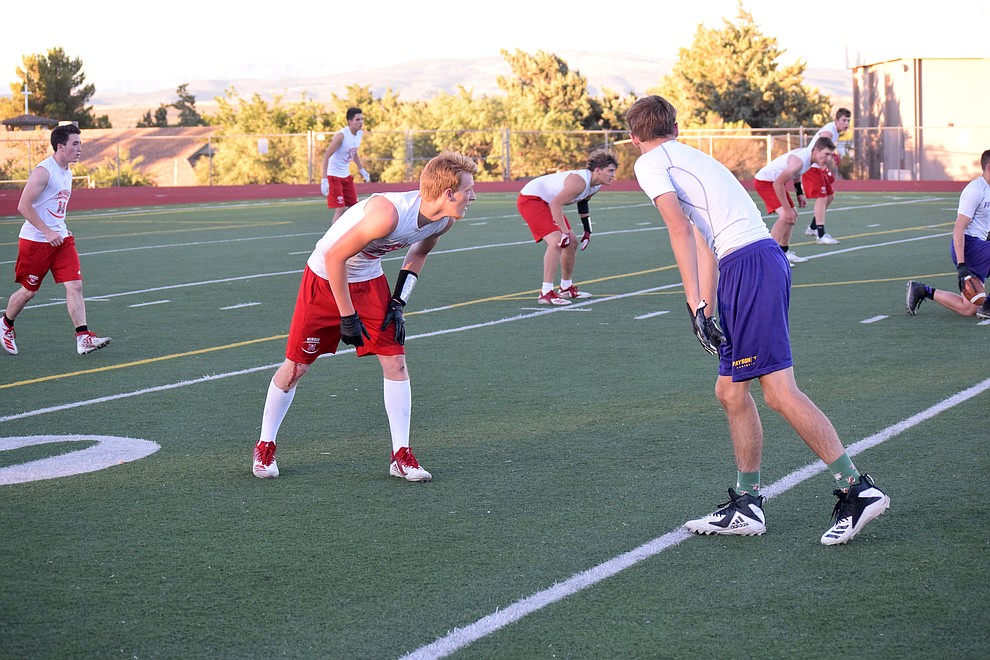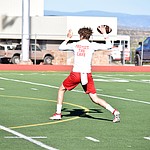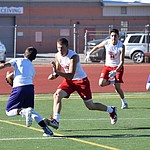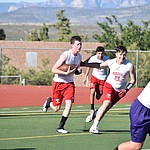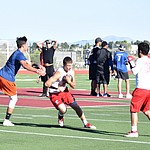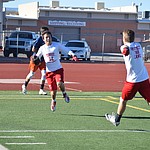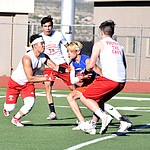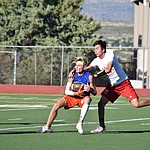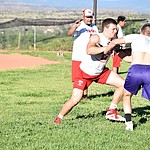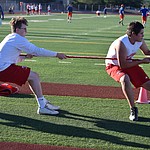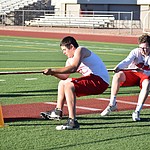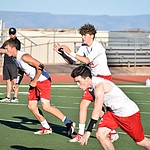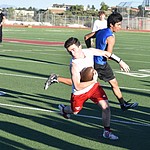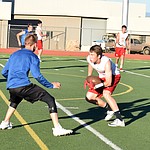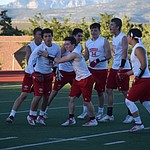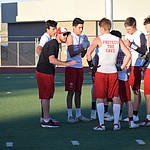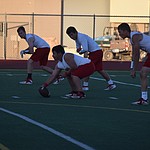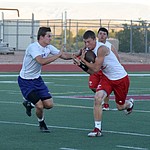 day of 7-on-7, give them one last competition before we really start to focus and hone in on run game stuff and get set in before our first game for both levels."
The Marauders impressed Ortiz in June.
"Everybody's done well, I mean we had a couple new kids that have really stepped up that have really joined in," Ortiz said. "We've got some returners from last year in Zach Figy, Andrew Nahar, Domanic Renik and then Drew Meyer, some of those are the guys that are right off the top of my head. Our o-line has been doing a really good job of competing across the board in all our of big man challenges. So really I would say all of them because they're learning to hold each other accountable, everyone's kinda settling in together and figuring out how to play as a unit."
On July 8 the Marauders return from their break and host the youth camp, then on July 12 the alumni game and on July 13 the golf tournament. On July 23 they leave for their California camp.
"So that's a busy week after 10 days off," Ortiz said. "The week after that we have just four days of practice alongside Bourgade Catholic while they're here for their team camp and then after that we're off on a busy to California."
More like this story
SUBMIT FEEDBACK
Click Below to: