Mohave's late rally spoils Mingus' Homecoming
Originally Published: October 5, 2019 5:22 p.m.
Photo Gallery
Photo Gallery Mingus Mohave Football 2019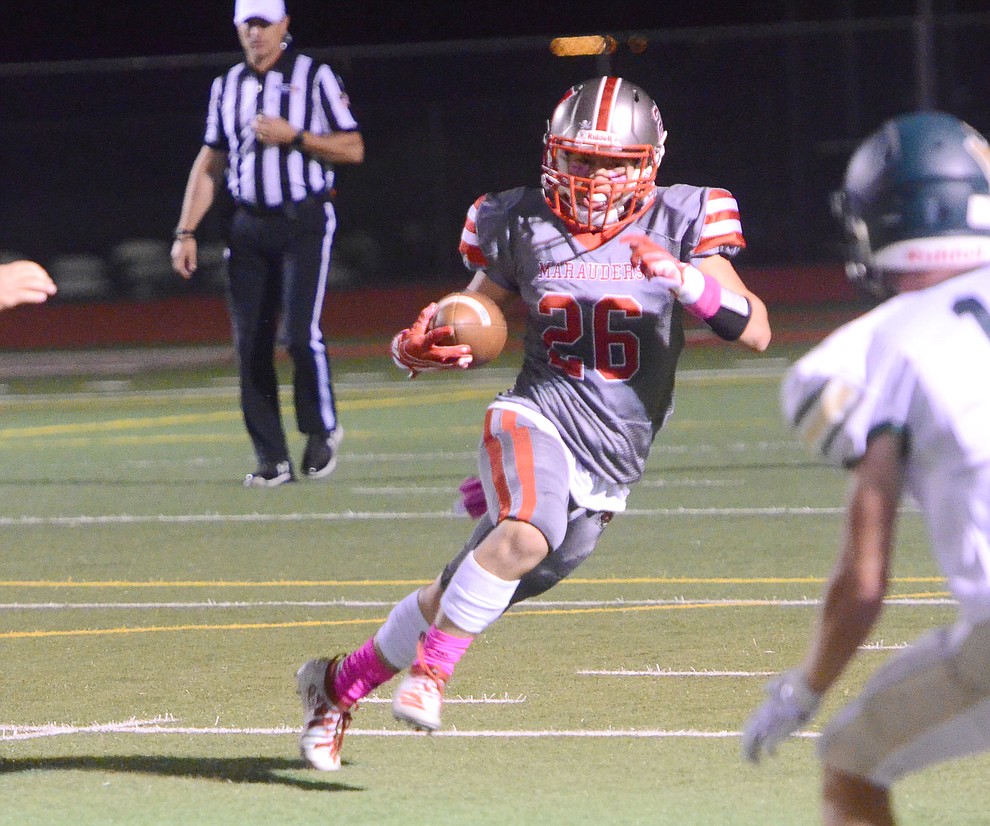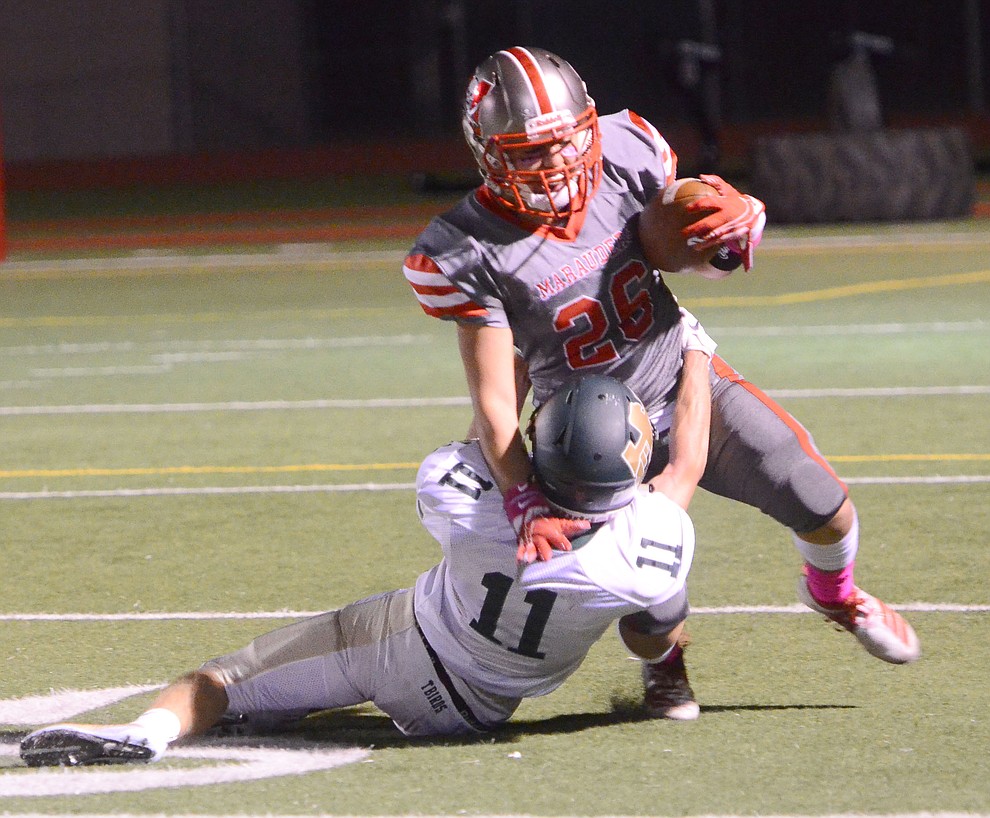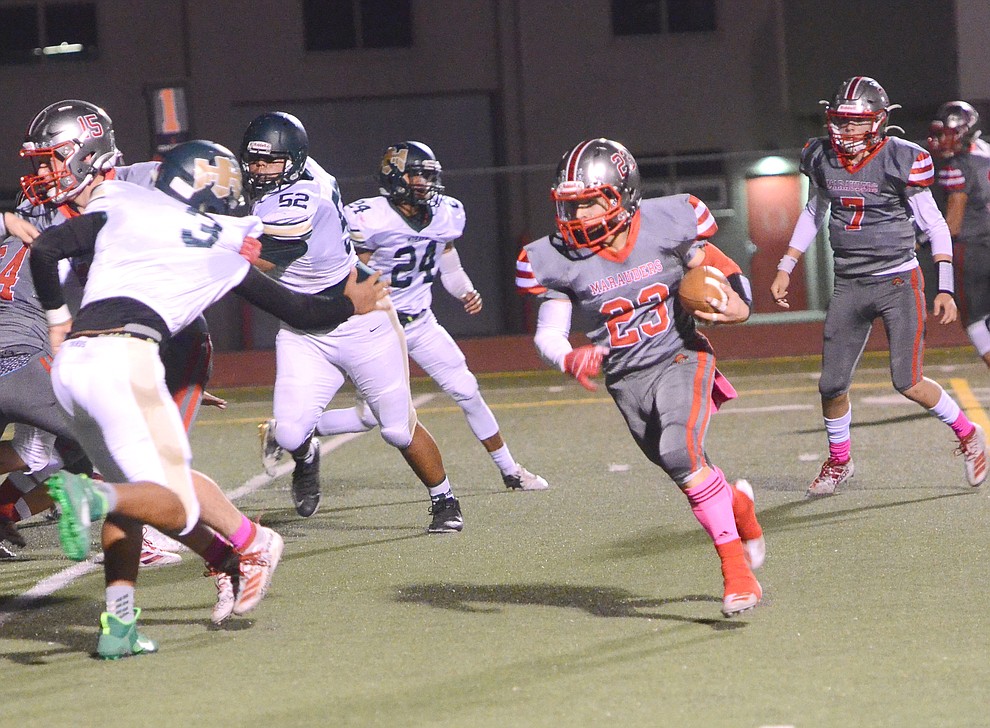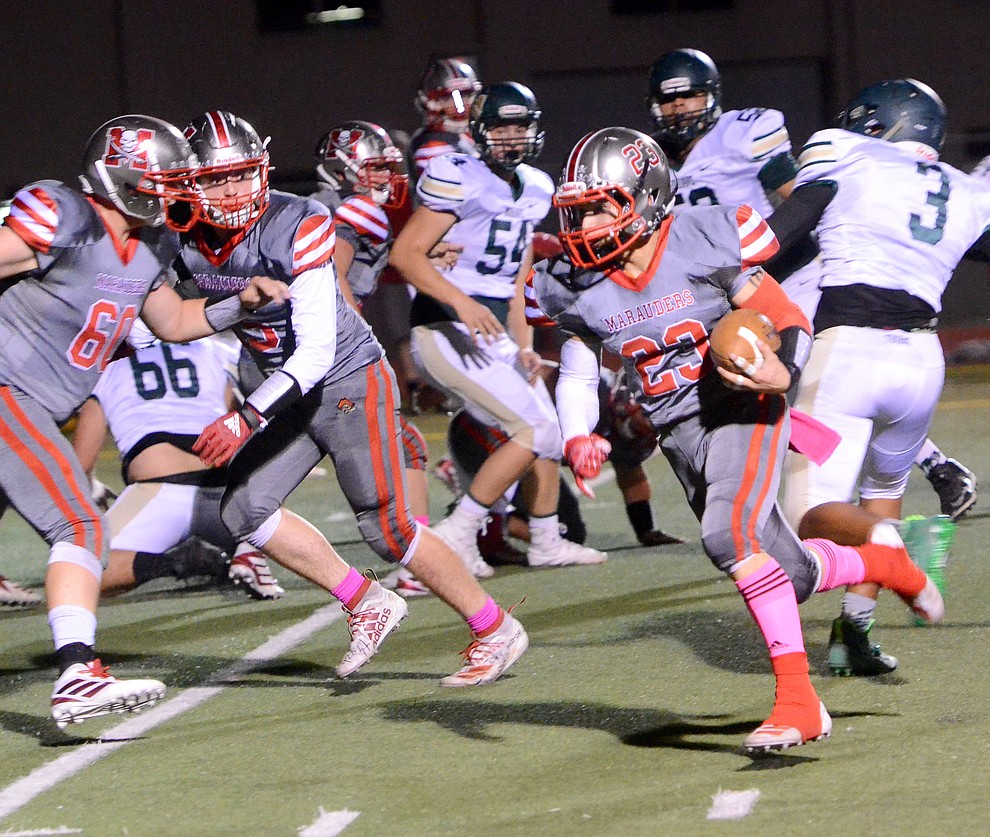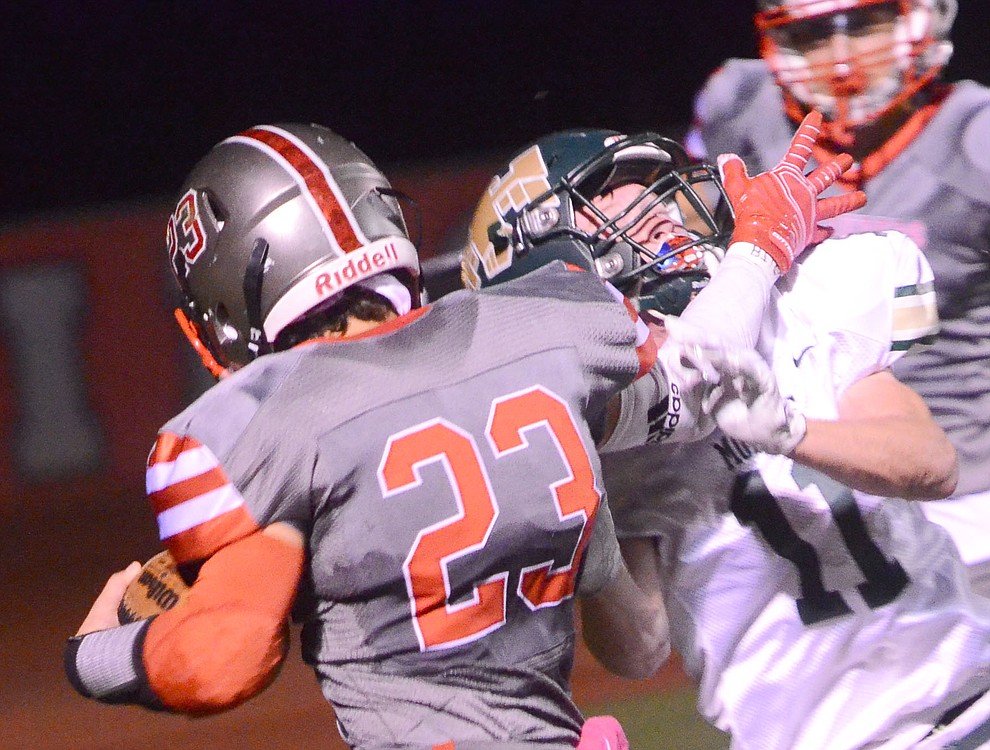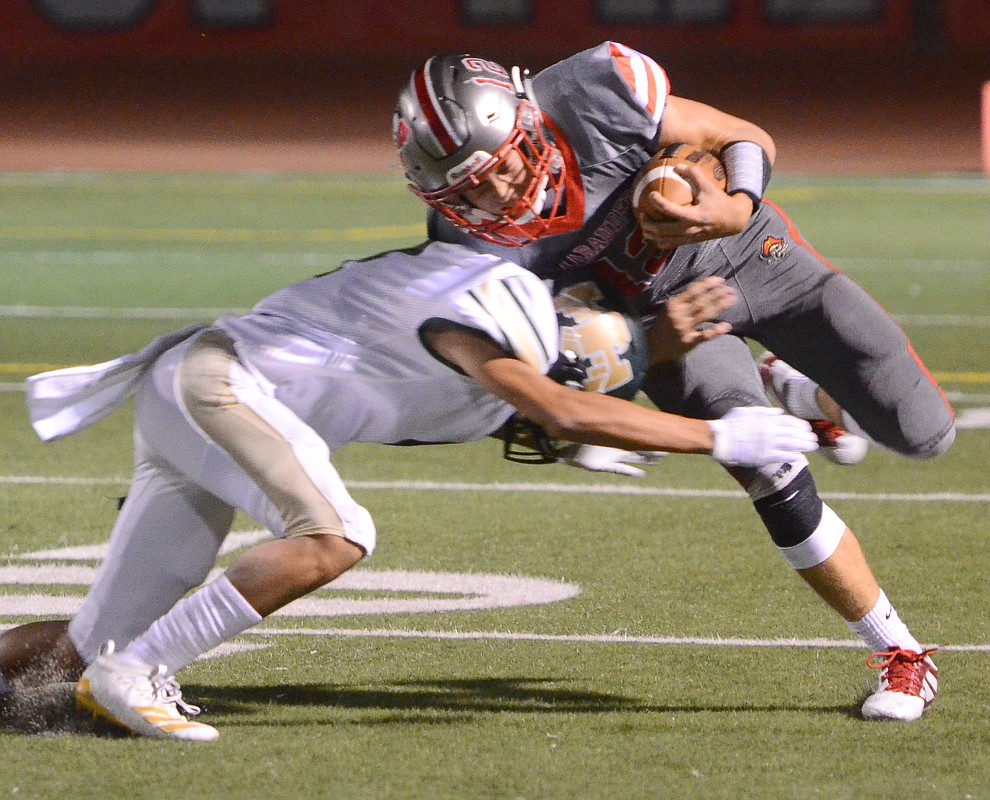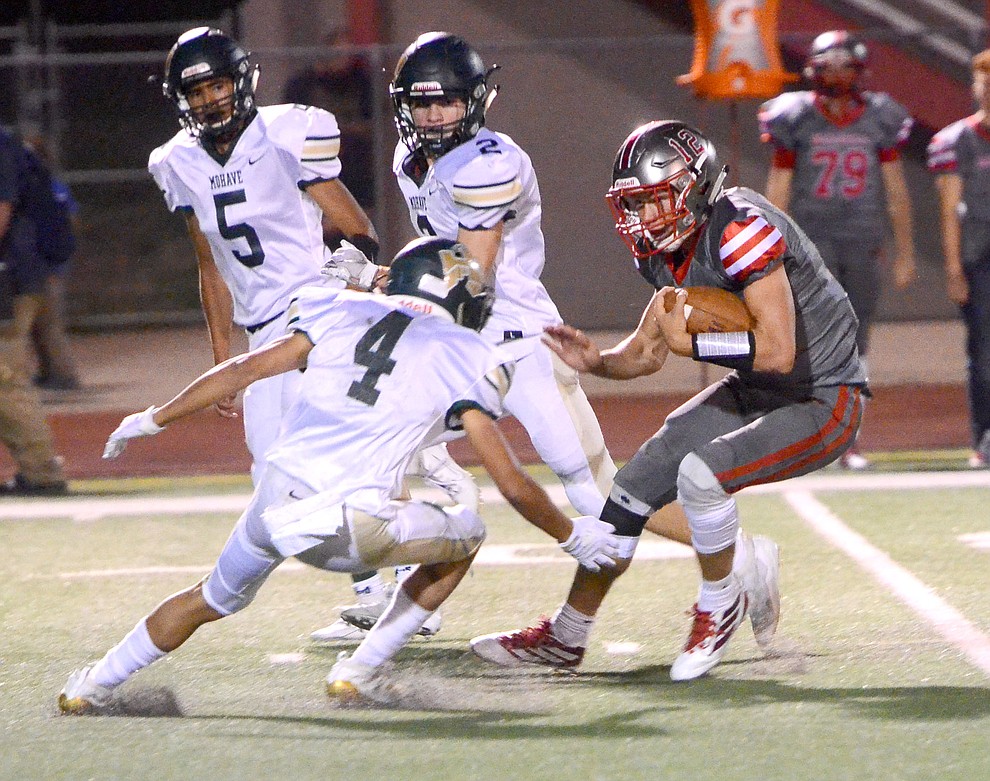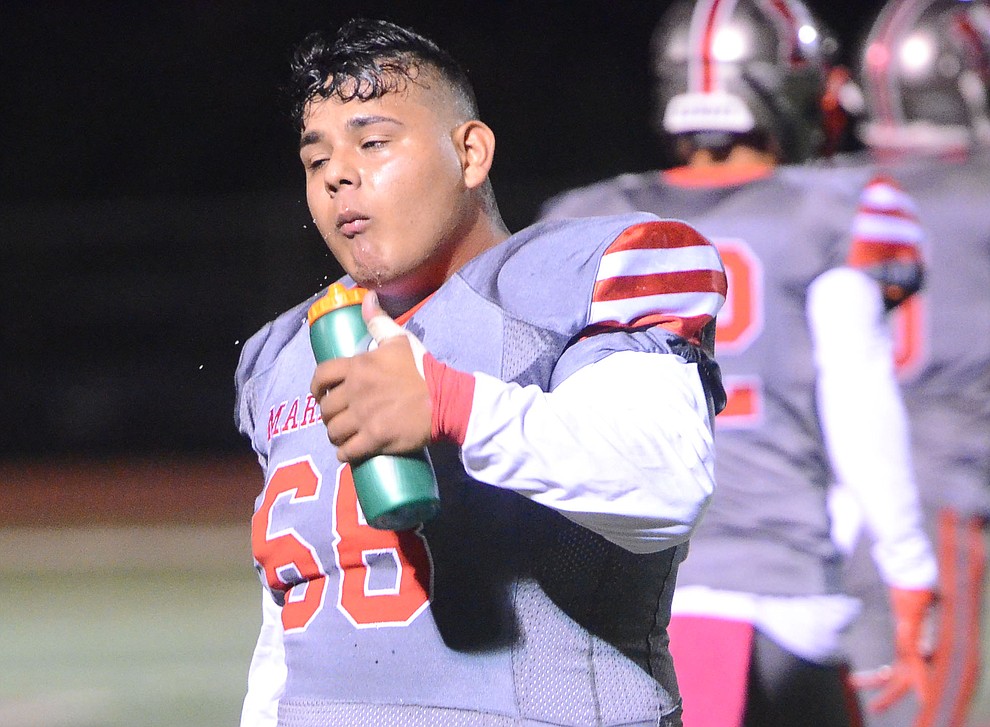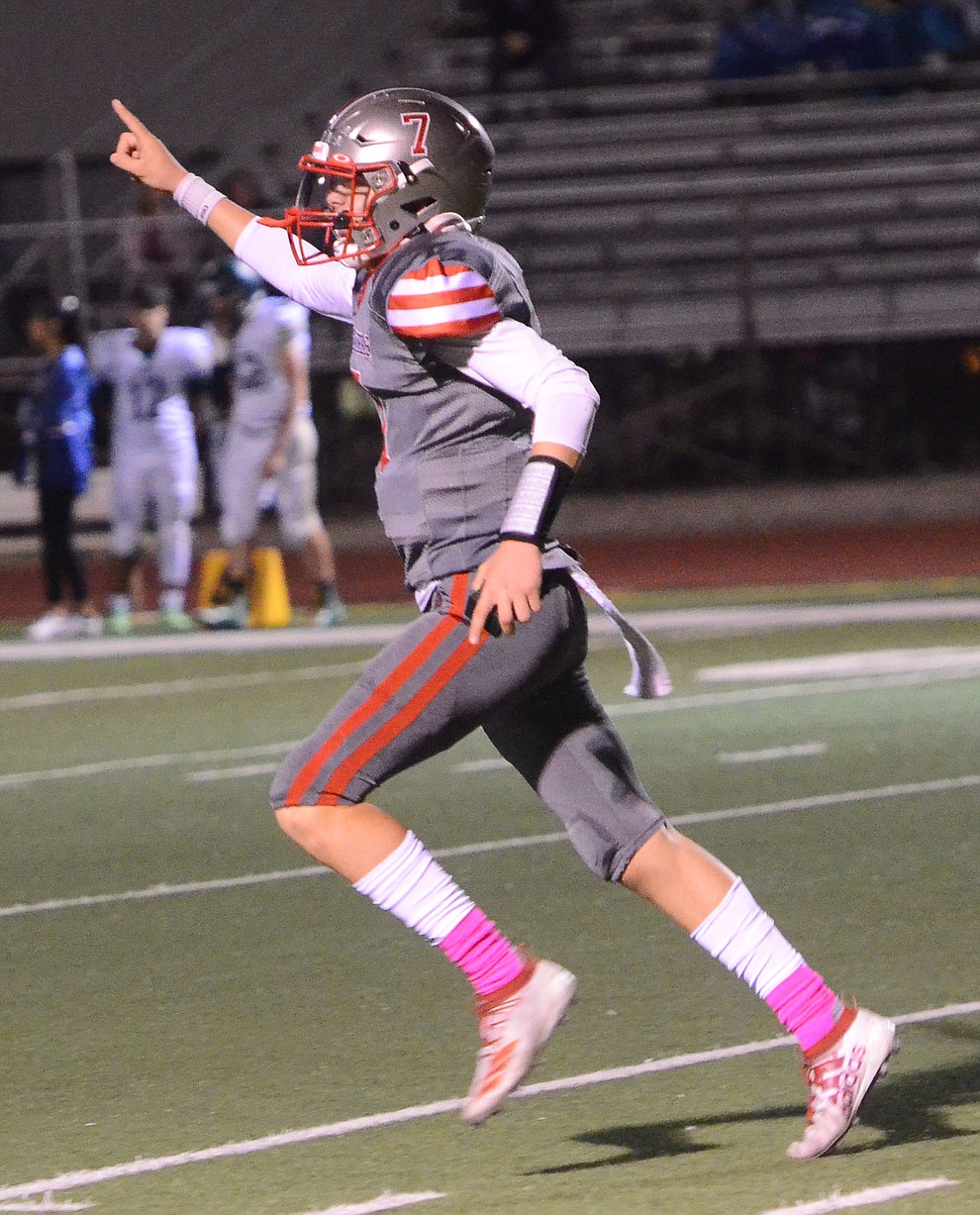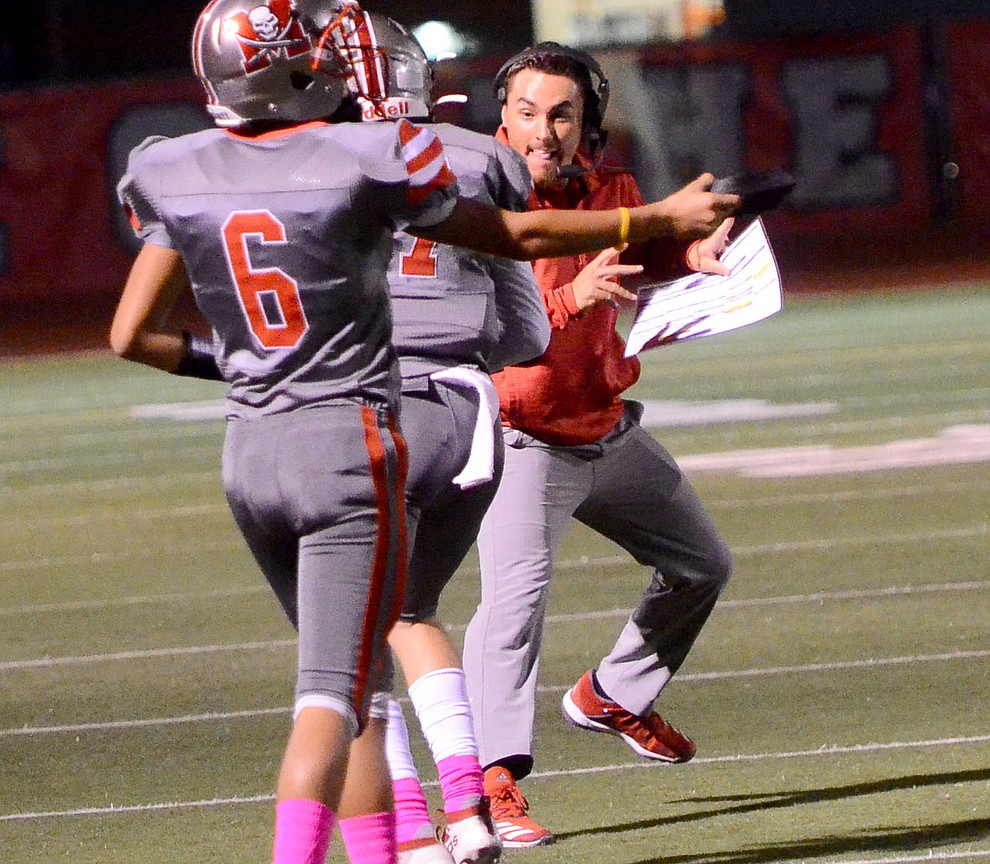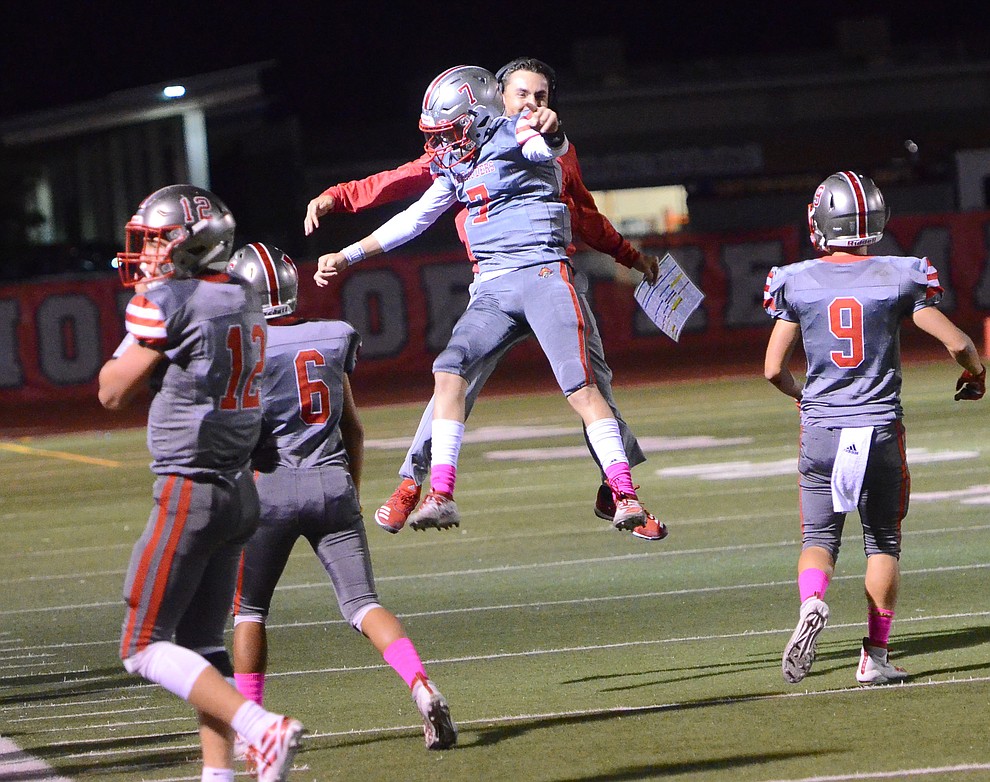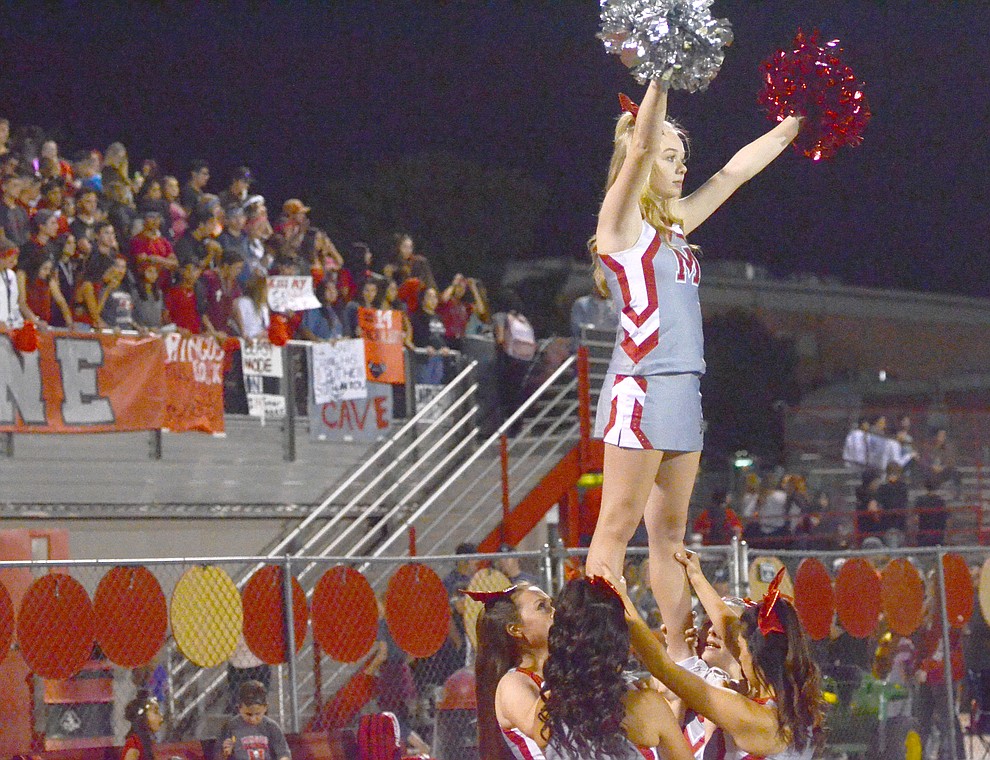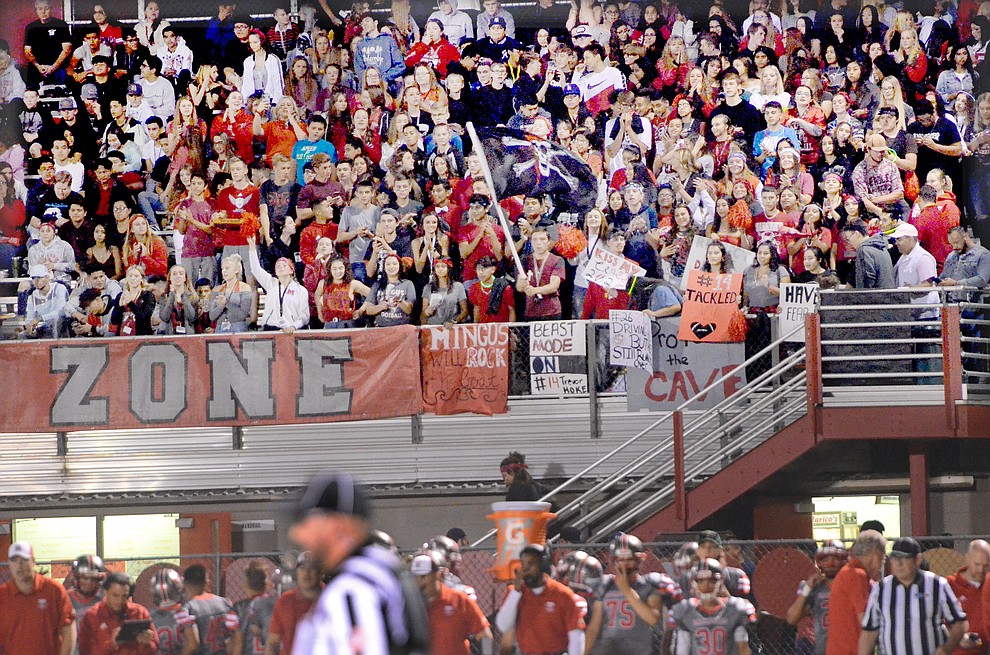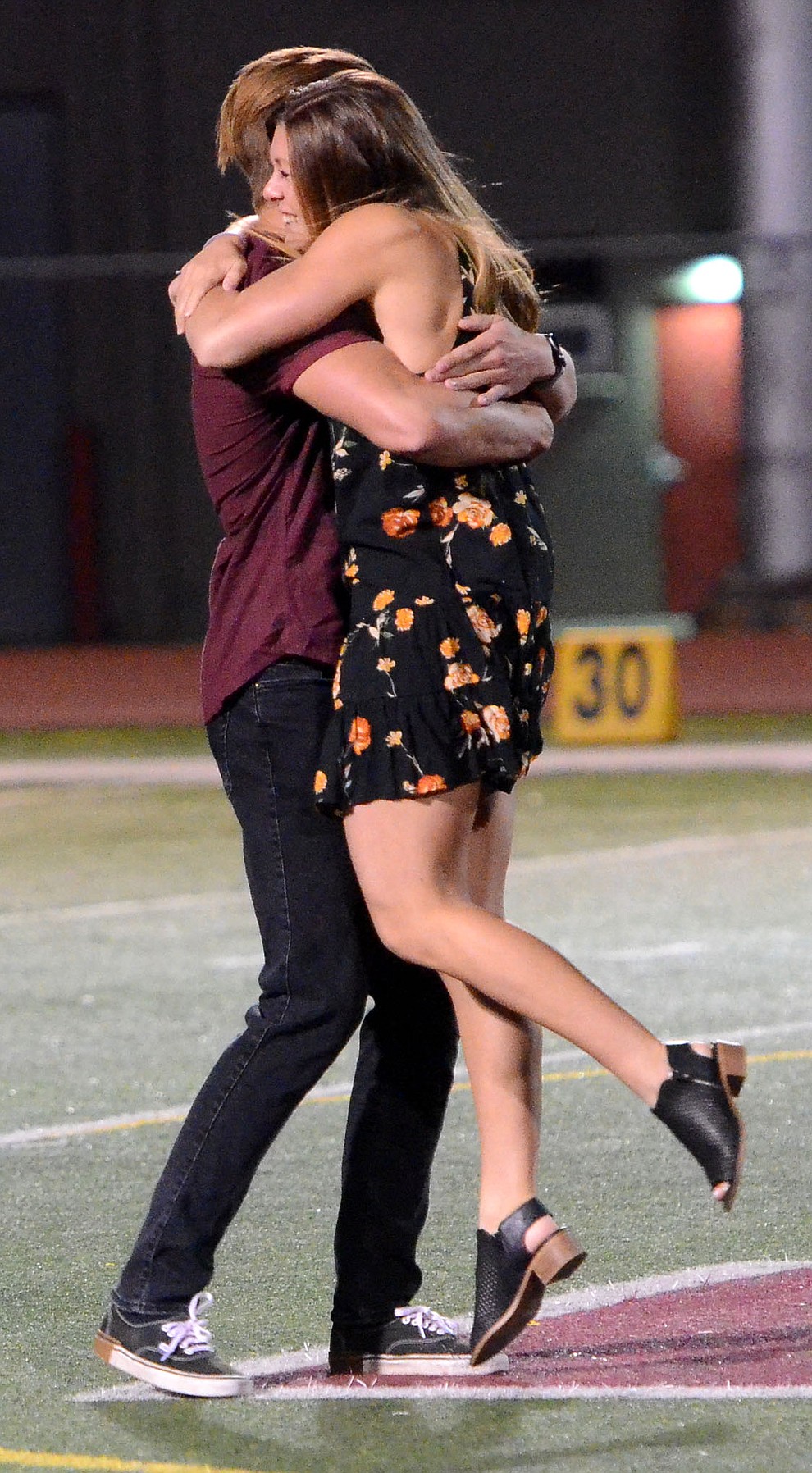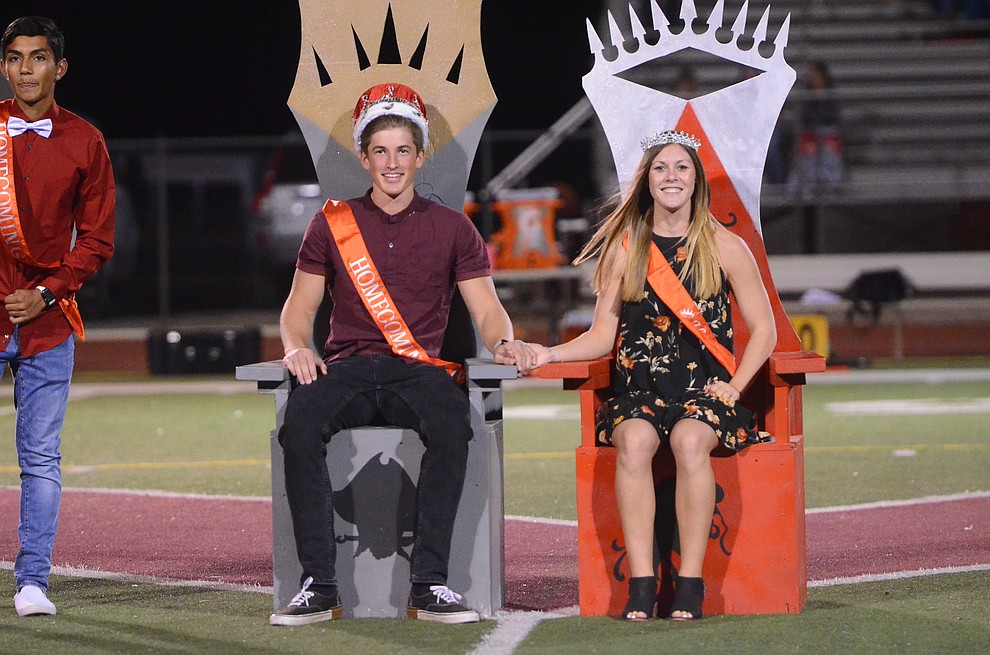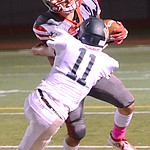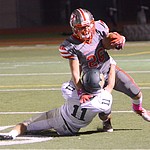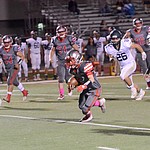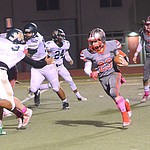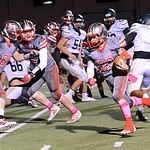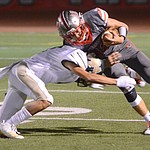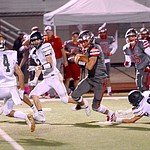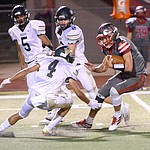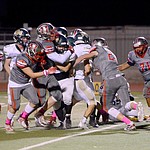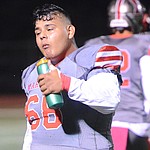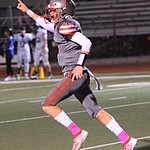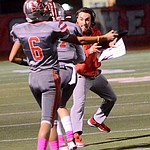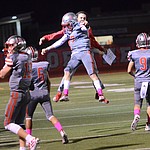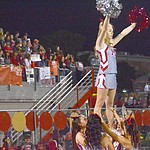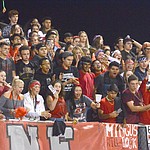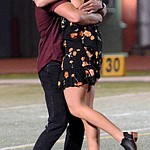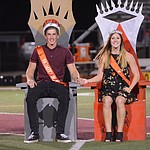 Mingus Union football's dreams of a Homecoming win were dashed by Mohave's (officially) last minute comeback.
After leading by as much as 28-13, the No. 44 Marauders (0-7, 0-3 Grand Canyon) lost 29-28 to No. 33 Mohave on Friday night.
In the last minutes of the game, the Thunderbirds (3-3, 2-0 Grand Canyon) marched down the field in an improbable drive that included a defensive pass interference on a rare deep throw and capped by a 25-yard touchdown pass. In the entire game the Thunderbirds only attempted six passes, completing three, but was compelled to with the clock ticking down.
Then trailing by a point, Mohave went for a two-point conversion where the snap bounced off the turf but the quarterback recovered to throw a prayer into the back of the end zone that was caught but a returning Thunderbird receiver.
Following the touchdown the game clock dropped from 1:13 to :55 according to the Mingus Union coaches. The Marauders appealed to correct the clock but in ensuing argument head coach Robert Ortiz was thrown out of the game.
"What they said was that, our explanation was that the clock did not start on the two-point conversion, when it was a dead ball the clock should not have been running at all," said Mingus assistant coach Erick Quesada. "So they said after the touchdown it was at 55 seconds, which is up for serious debate."
Starting with a Marauder defensive back throwing his helmet down in frustration following the two-point conversion, Mingus Union racked up three 15-yard penalties and so Mohave kicked the ball off from the MUHS 15-yard line. They kicked it through the back of the end zone and the Marauders went four and out on their last drive.
Week 6 scores
4A Grand Canyon
Coconino 34, Prescott 27
Flagstaff 20, Bradshaw Mountain 0
2A Verde
Trivium Prep 41, Parker 28
Santa Rita 26, Tonopah Valley 20
4A
Buckeye Union 75, Yuma 7
Saguaro 63, Desert Edge 14
Combs 55, Dysart 14
Marcos de Niza 26, Seton Catholic Prep 6
Mesquite 34, Arcadia 28
Salpointe Catholic 58, Sahuaro 13
2A
Scottsdale Prep 41, Sedona Red Rock 0
Benson 46, Tombstone 0
Arizona Lutheran 35, Scottsdale Christian 14
Thatcher 42, Pima 7
3A
Kingman Academy 27, Chino Valley 26
Winslow 8, Show Low 7
https://www.azpreps365.com/scores/football/varsity/2019-10-04
"It's just a culmination of different things," Quesada said. "But we have to be smarter and just realize the situation. I mean we've been shooting ourselves in the foot as of late and it's come back to bite us."
After Mohave went ahead 7-0, Mingus Union struck back on an 18-yard touchdown reception by Peter Calandra. Junior Andrew Meyer scored two touchdowns, including a 15-yard receiving score. Senior receiver Dakota Falcha had a 27-yard touchdown catch.
Quesada said the kids battling to the last minute impressed him.
"In the past six games we had the tendency to come out very slow and very lethargic but we finally had that tenacity from the very get go and I think having the crowd behind us and having it being Homecoming really played a part in our success early on," Quesada said.
For the Homecoming game, the Mingus Union side was more packed than normal, there was a band and the student section was louder than previous games.
"The crowd was fantastic, that's something that just you have to build off of and you have to realized that that's a game changer, especially in the game of football where it's all passion, it's all heart," Quesada said. "I mean having the student section like that it's massive, it's huge, so it's great to have the community behind us, especially after kind of a rough start to the season, it's big time for us."
In their previous game on Sept. 27 the Marauders lost 42-27 at Lee Williams to clinch their first regular season losing record since 2004 when they went 4-7. The Marauders finished 5-6 in 2017 and 2011 but in those years they finished the regular season 5-5 and lost in the first round of the state tournament.
UP NEXT
The Marauders travel to No. 26 Bradshaw Mountain (3-4, 1-2 Grand Canyon) on Oct. 18. The Bears lost 20-0 at No. 34 Flagstaff on Friday.
Mingus Union's next home game is Oct. 25 against Flagstaff (3-3, 1-2 Grand Canyon)
SUBMIT FEEDBACK
Click Below to:
More like this story