'Tent camp' key component of Cottonwood-Oak Creek return-to-school plan
Outdoor classrooms an idea catching on across the nation
Originally Published: August 11, 2020 12:08 p.m.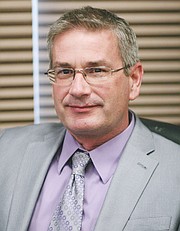 Call it a tent. Or, call it a sunshade. Most importantly, call it a key to Cottonwood-Oak Creek's plan to reopen schools amid the COVID-19 pandemic.
Cottonwood-Oak Creek has purchased 12 military-grade tents as supplemental outdoor classrooms. The tents, with sides that roll up, will not be used as enclosed classrooms, Cottonwood-Oak Creek Superintendent Steve King said.
"Enclosing them would defeat the whole purpose. They are not meant to be closed," King said. "But these sunshades give us the ability to get back into a traditional in-class setting."
King explained that he wants the outdoor classrooms to be fun, safe spaces for teachers and students to learn.
"It's much better for our younger students but also for all students," King said.
On Aug. 4, King talked to the Cottonwood City Council about his plans for outdoor classrooms. He talked about having a camp-like experience at each campus, and talked of naming each camp based on the school's mascot, such as Camp Lobo for Cottonwood Community School.
King said he is not yet sure how many tents would be at each of the district's campuses. Need, interest and student population would help the district make that decision.
"It's an opportunity to increase our capacity, to get kids outside, (and get) some protection from the elements," King said. "Maybe some teachers will prefer it. We're creating additional space, additional choices for teachers."
According to an Aug. 10 report by Fox 35 Orlando, Florida, US Secretary of Education Betsy DeVos is also saying that one solution to air circulation problems during the pandemic may come from teaching classes outdoors.
The report also said that having classes outdoors has other benefits, according to Sharon Danks, CEO of Green Schoolyards America, a Berkeley, California, non-profit that advocates for outdoor education.
According to the story, Danks said that children actually are less distracted and feel better emotionally when taught outdoors.
Open-air classrooms
The cost of the 52-foot by 18-foot portable structures -- about $2,000 apiece including delivery -- won't come out of the district's budget. King said Monday the tents were bought with CARES Act money. In addition, the Cottonwood City Council last week approved the purchase of property the district owns at the Cottonwood Cemetery; those proceeds will provide additional funds to purchase more tents.
According to Cottonwood-Oak Creek Board President Eric Marcus, the district can spend CARES Act money without board approval. But that didn't stop King from telling the board in July that he's been looking into ways to expand classroom space while paying respect to physical distancing needs.
"Superintendent King has been extremely transparent with this board," Marcus said. "Even though he doesn't have to bring it to vote, he brought it to us."
On July 14, King and the Cottonwood-Oak Creek School Board discussed its reopening plan, as well as ways to extend the learning experience with open-air classrooms.
Additional space, additional choices
In his Aug. 4 presentation to the Cottonwood City Council, King explained that the outdoor classrooms were a better option than online/distance learning to educate the district's youngest students.
"I think of a little kindergartener," King said. "What good is online learning for a kindergartener? Imagine one day saying 'I spent my kindergarten year in these army tents.'"
Opening up education to the district's open grounds is part of what King called a cautious, slow, phased-in approach. Speaking to council, King explained that open-air therapy was used in Europe and in the United States as treatment during the Spanish Flu pandemic, as well as a treatment against tuberculosis.
"Research has shown that the risk of transmission outside is up to 20% less," King said.
Placing several of these 936-square-foot tents at the district's schools means students can participate in a traditional education setting sooner rather than later, King said.
"We recognize the best education is in person, in school," King said.
-- Follow Bill Helm on Twitter @AZShutterbug42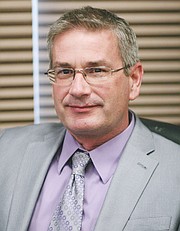 SUBMIT FEEDBACK
Click Below to:
More like this story