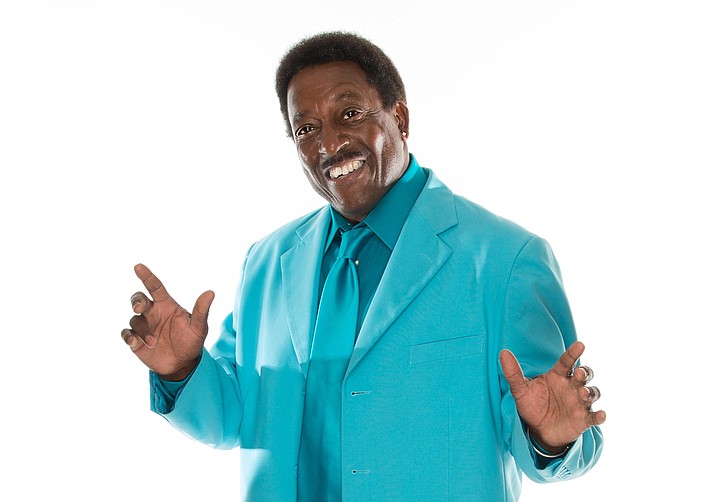 ---
---
As we say goodbye to the summer and head into the fall, music leads the way with Sammy Davis taking the stage Friday, Aug. 28, 6:30 to 9:30 p.m., in the Bella Vita Ristorante outside patio.
Davis is considered one of Sedona's top-musical entertainers, wowing audiences in Northern Arizona for decades.
Davis gets the crowd up and dancing and it's a high-octane performance from the opening bell.
His command of the stage is unmatched and his performance gets people up off their chairs and dancing.
His repertoire of classics spans all the musical genres but his forte is Funk & Motown, where his talent really shines.
He dances. He whirls. He twirls. He engages the audience and creates his own special rapport with them, maintaining a party atmosphere that's hard to resist. 
He is a consummate entertainer loved in the community for his flashiness and inimitable style.
Electrifying, mesmerizing, entertaining and dynamic are words that best describe this energetic performer's style and act.
Saturday, August 29, from 6:30 to 9:30 p.m., Brian Peterman brings his marvelous talents to the Bella Vita Ristorante stage.
Peterman has entertained audiences across the West Coast for over 30 years. 
Performing an eclectic mix of acoustic classics encompassing the great decades of the '60s and '70s as well as original material, Peterman's performance style is fun easy going and down-to-earth.
He regularly plays all over Sedona and people love his style and sense of knowing exactly what an audience wants to hear during their dining experience.
Engaging, smooth and talented are words that best describe Peterman's stage presence and performance.
Bella Vita Ristorante is located two miles west of the Courtyard by Marriott on State Route 89A near mile marker 368 at 6701 West State Route 89A.
Social distancing will be maintained.
For reservations and specific directions to the restaurant visit bellavitarestaurant.com or call 928-282-4540.