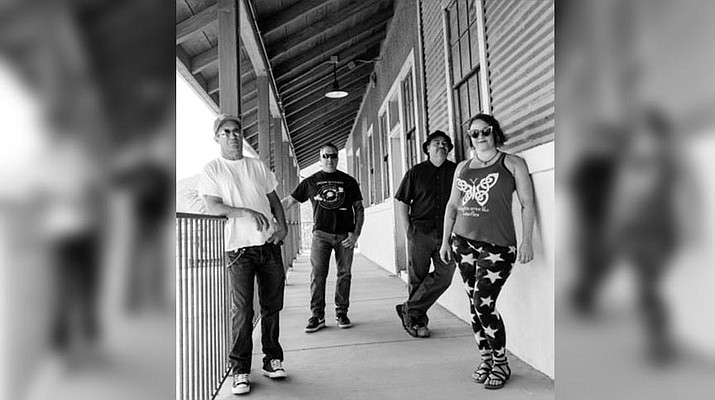 ---
---
To say that 2020 has been an interesting and difficult year for everyone is truly an understatement.

Cottonwood Main Stage was closed a couple of times this year for weeks at a time because of a state mandate in relation to COVID-19. They were able to open with many guidelines and restrictions from the CDC. Of course, for the safety of staff and our customers, they have been following those as best they can.

They are slowly bringing back all the things that make Main Stage a fun place to be while still adhering to the CDC and local mandates. A couple of events that have come back has been the monthly Beer School and the popular "This Ain't Your Grandma's Bingo". Because of the limit of 50 people gathering for social situations, Bingo has been split into two nights for the time being. Now you can choose to come Mondays, Wednesdays or both nights starting at 7 p.m.

Saturday, Oct. 31, Main Stage is hosting a socially distanced all-ages costume contest available to everyone who would like to participate.

With so many Halloween events canceled this year, Main Stage wanted to do something for the community with the help of Chef Christopher Dobrowolski of Altrui Restaurant and Christopher's Meals to bring a Halloween costume contest that is fun and safe for the whole family.
Come down to Main Stage in costume between 4:30 and 6:30 p.m. on Halloween for some candy and fun. There will also be food available from the Wicked Good Food Truck.
Each participant will be asked to step onto the Main Stage stage where you can have your picture taken and you will be entered into a Virtual Costume Contest. There will be 10 categories and one grand prize to win with over $1,000 in cash prizes.
If you can't join in person, you will still be able to log in and cast your vote for the best costume. The Virtual Costume Contest will run from Oct. 31 to midnight Nov. 1 and winners will be announced Monday, Nov. 2.
Later in the evening of Halloween, Main Stage welcomes the newly revamped version of the local band, Doubleblind from 9 p.m. to midnight.

Doubleblind is an original hard rock band out of Jerome. Friends for decades, Noah Pfeffer (bass), John Westcott (drums) and Roy Sandoval (guitar) have created a sound that is energetic, original, and has a unique hard rock style that blends influences from the '80s to today.
With the recent addition of singer Trecia Taylor and her blend of emotional, soaring, powerful vocals and thoughtful songwriting, the band has never been better and are excited about what the next chapter will bring. This is a 21+ event and there is no cover.