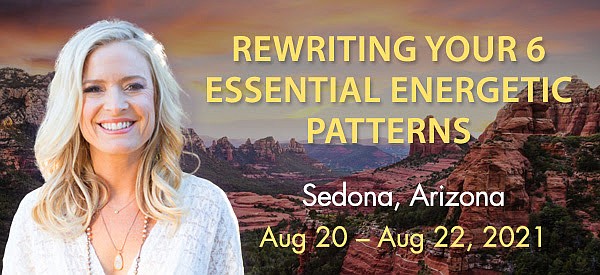 ---
---
Rikka Zimmerman, a global leader in consciousness, is scheduled to host a three-day workshop at the Sedona Performing Arts Center on Aug. 20-22, according to a news release.
On this adventure called life, we all intuit that we are much more than just a physical body, but have little understanding of how to co-create with the infinite possibilities that exist in the energetic realm all around us.
A renowned spiritual teacher, Zimmerman unlocks these mysteries at "Rewriting Your 6 Essential Energetic Programs," the three-day workshop taking place at the Sedona Performing Arts Center, 995 Upper Red Rock Loop Road, Sedona, on Aug. 20-22.
Through guided activations, facilitations and toning, Zimmerman guides participants to raise their vibration, enter the dimension of love and remove the illusion of separation.
She takes participants to the deepest awareness of their Enlightened Self, opening doorways to profound levels of transformation and unlimited discovery. The class sessions masterfully lead participants into the complex layers of their mental worlds and helps them to remove energetic patterns that inhibit their awakening and true potential.
Over the past decade, Zimmerman has helped hundreds of thousands tap into the reservoir of their true potential to experience unwavering joy, happiness, abundance and love.
"During my retreats, I show participants how to embrace all the wondrous possibilities of this life and open their hearts to a new way of living that is peaceful, expansive, full of joy and abundant," Zimmerman said. "My Soul's calling is to help you navigate out of the Collective Consciousness and the illusion of separation and into your highest, most divine potential."
For information and/or to register for "Rewriting Your 6 Essential Energetic Patterns" workshop, visit joinrikkanow.com, or call 714-624-9830.
Information provided by the Sedona Performing Arts Center.