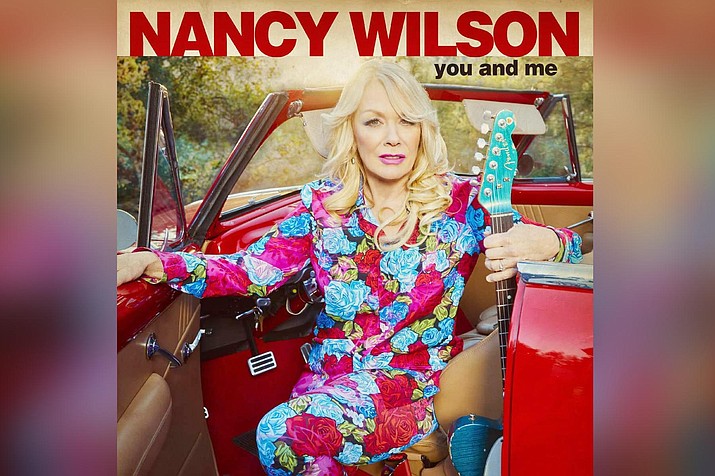 ---
---
Nancy Wilson – You and Me
Carry On Music
With her band Heart, Nancy Wilson has recorded 16 albums and sold over 35 million albums worldwide.
Within that history-making career, "You and Me" represents something special, as it is Nancy Wilson's very first solo studio album.
The title track 'You and Me,' as with several of the songs on the album, reunites Wilson with longtime collaborator Sue Ennis, who co-wrote many of Heart's classics with Nancy, and sister Ann.
"You and Me" highlights the intimate feel of the album.
Nancy's singing is forward in the mix, her voice is spare, and the minimal production makes it feel like she's right there in the same room with you.
Like all the legendary music she's created with Heart, 'You and Me' is an emotional, intimate conversation between a musician and an audience."
Wilson has been lauded for her guitar playing, noted for its blending elements of flamenco and classical guitar styles with hard rock.
Tracks include: You and Me, The Rising, I'll Find You, Daughter, Party at the Angel Ballroom, The Boxer, Walk Away.
The Mighty Mighty Bosstones – When God Was Great
Hellcat Records
Since their formation in 1983, the BossToneS have been credited as one of the forefathers of ska punk and the creators of it's subgenre, ska-core.
With a career spanning over 30 years, Boston's best dressed band has built and continued to build a devoted following with their unique brass-infused brand of punk rock.
Here with their 11th studio album, "When God Was Great." their first for Hellcat Records, produced by Tim Armstrong (of Rancid) and Ted Hutt (of Flogging Molly), and featuring guest artists from the many punk and ska bands that they have influenced.
The Mighty Mighty Bosstones are vocalist Dicky Barrett, bassist Joe Gittleman, saxophonists Tim "Johnny Vegas" Burton and Leon Silva, Bosstone Ben Carr, drummer Joe Sirois, guitarists Nate Albert and Lawrence Katz, keyboardist John Goetchius, and trombonist Chris Rhodes.
Tracks include: Decide, Move, Certain Things, Bruised, Lonely Boy, What It Takes, The Truth Hurts.
Travis Tritt – Set In Stone
Big Noise Music Group
With the release of "Set in Stone," his first new studio album in more than a decade, Travis Tritt embarks on the next chapter of his stellar career.
Armed with his distinctive voice, insightful songwriting, and an outlaw edge, Tritt returns to the signature sound that has served him well for more than three decades.
Produced by Dave Cobb (Chris Stapleton, Jason Isbell, Brandi Carlile), "Set in Stone" is a rebellious tour de force, and the return of one of country music's legendary superstars.
James Travis Tritt is a country music singer, songwriter, and actor.
He signed to Warner Bros. Records in 1989, releasing seven studio albums and a greatest hits package for the label between then and 1999.
Tritt's musical style is defined by mainstream country and Southern rock influences.
Tracks include: Stand Your Ground, Set In Stone, Ghost Town Nation, Smoke In A Bar, Leave This World, They Don't Make Em' Like That No More, Better Off Dead, Southern Man, Open Line, Ain't Who I Was, Way Down In Georgia.