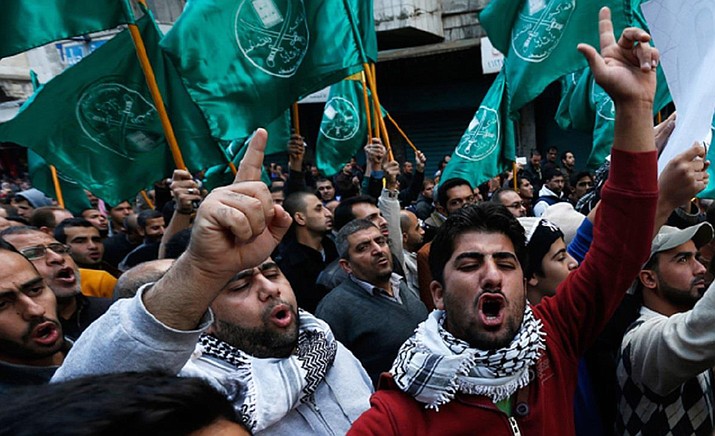 ---
---
The Sedona International Film Festival teams up with the Jewish Community of Sedona and the Verde Valley to present free screenings of two award-winning films — "The World Without You" and "Radical Obsession" — Nov. 6-7 at the Mary D. Fisher Theatre, according to a news release.
THE WORLD WITHOUT YOU
This film is set for Saturday, Nov. 6, at 7 p.m.
Based on the acclaimed novel by Joshua Henkin, "The World Without You" deals with a grieving family that gathers on the Fourth of July weekend to honor the memory of their journalist son, Leo Frankel, who was killed in Iraq the previous year. They are confronted with old hurts as well as many dark secrets that threaten to tear the fragile threads barely holding the family together.
Leo's mother, Marilyn, entrenched in grief, drops a bombshell when she announces she's leaving her husband, David, who has moved on from his mourning and still holds a grudge against Leo for his decision to go to Iraq and leave his wife and toddler behind.
Meanwhile, Leo's widow, Thisbe, struggles to come to terms with how falling in love with a new man will change her dynamic with the family. Personal quarrels and long-held animosity between Leo's siblings plague the family, only being intensified by his memorial, while his sister, Noelle, grapples with the fact that she was the last to see Leo alive during a trip to Jerusalem.
Will this dysfunctional-family reunion bring them closer together, or drive them further apart?
RADICAL OBSESSION
This film is set for Sunday, Nov. 7, at 7 p.m.
It would take just 13 months to irrevocably change the course of global history and introduce the world to a new era of modern terrorism. The Islamic Republic of Iran rose up from an unlikely revolution in a country that had never seen financial crisis, disgruntled military, or faced defeat in war.
"Radical Obsession: The Unholy Truth about Iran and Terrorism" explores the transformation of Iran from a western-influenced monarchy to a modern orthodox theocracy. It investigates how the Ayatollah's vision for a society shaped by a ruling council of Imams radically upset the balance of power in the Middle East; a vision that reignited an age-old sectarian struggle for dominance of the Muslim world while spreading a deadly current of fear and an unyielding mission of state-sponsored terrorism.
These free screenings are sponsored by the Cultural Committee of the Jewish Community of Sedona and the Verde Valley.
All tickets are free and can be reserved in advance. For tickets and more information, please call 928-282-1177. Both the theatre and film festival office are located at 2030 W. State Route 89A, in west Sedona. For more information and to order tickets online, visit SedonaFilmFestival.org.
Information provided by the Sedona International Film Festival.