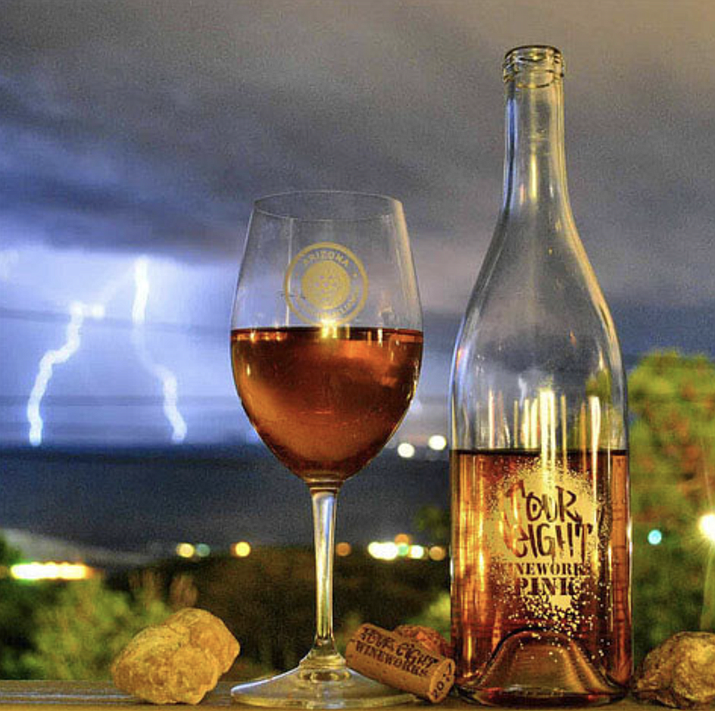 ---
---
As part of its philanthropic efforts, Sound Bites Grill in Sedona is holding its WineFest 2021 Opening Night Party Fundraiser for the Verde Valley Wine Consortium on Friday, Sept. 24, from 6 to 9 p.m., according to a news release.
"It's a wonderful fundraising affair preceding the city's 12th annual Winefest on Saturday and Sunday at the Sedona Posse Grounds Park," a news release stated.
Proceeds will be used to support the consortium and also students studying the art of wine production at Yavapai College.
It will be a gala affair offering great-live music by the Mother Road Trio; three Arizona wineries wine tasting tables; a free commemorative Verde Valley Wine Consortium tasting glass; gourmet food stations, a professional photo booth for patrons to bring their memories of the event home; and raffle tickets for each participant.
Prizes will include: a bottle of wine from each of the participating wineries at the party; wine tasting at Art of Wine for two; $100 gift certificate to Sound Bites Grill; a two-night stay at a local resort; a Pink Jeep tour for two; and a helicopter tour for two.
There will be open seating at the Sound Bites courtyard patio, as well as showroom and dining room seating.
The Verde Valley Wine Consortium is a Wine Producers' Trade Organization that promotes, enhances and connects every part of the wine community in the Verde Valley.
"VVWC creates, nurtures, and advances the Verde Valley as a significant and important wine region. Education, Culture, Tourism," a news release stated.
The Winefest 2021 opening night party promises to be a wonderful experience for wine lovers, live-music aficionados and those who love to eat great food with their wine.
Sound Bites Grill is located at 101 N. State Route 89A, Sedona. Call 928-282-2713 for more information, or to purchase tickets for the event, or visit Soundbitesgrill.com.
Information provided by Sound Bites Grill.