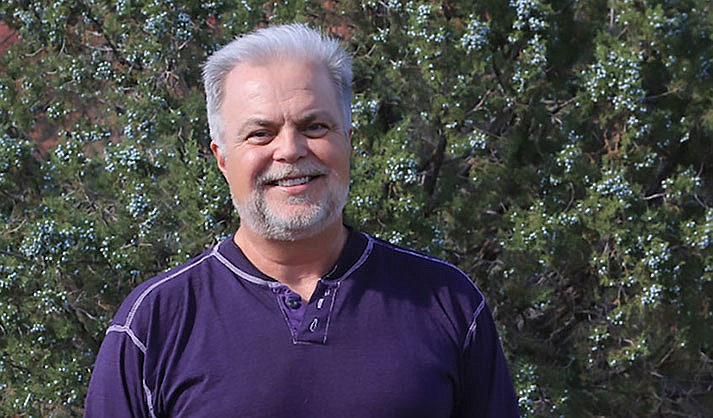 ---
---
Popular travel writer and author Roger Naylor will give a presentation at the Sedona Heritage Museum on Tuesday April 26 at 10 a.m.
Naylor will be discussing his award-winning book, "Arizona's Scenic Roads and Hikes." The presentation will include a slide show and a Q&A.
Arizona's Scenic Roads and Hikes was selected as Best Arizona Travel Book at the 2021 New Mexico-Arizona Book Awards. It also won as Best Arizona Book.
"That came as a total shock. I had no idea they were selecting overall favorites this year to begin with. And then for the judges to read all the novels, the histories, the poetry, all the diverse categories that were entered, and decide that my book deserved the top Arizona award is incredible. I couldn't be more thrilled," said Naylor.
Arizona's Scenic Roads and Hikes points the way toward the very best the state has to offer. Travel from sun-kissed deserts to the summits of snow-capped mountains, from the cosmic abyss of the Grand Canyon to the red rocks of Sedona and the haunting hoodoos of the Chiricahua Mountains. Visit ancient Native American villages, chase Old West legends, and get your kicks on Route 66.
In this captivating guide, Naylor features all 27 of Arizona's state-designated scenic and historic roads, including five National Scenic Byways. The stunning drives are arranged by region and include starting and ending points, mileage, vivid photos, full descriptions, nearby hiking trails, and suggestions on locally owned places to eat and sleep. Start planning your 2022 road trips now.
The event is free and books will be for sale afterward. Sedona Heritage Museum tells the story of the rich pioneer history of red rock country. The museum is located at 735 Jordan Road. For more information: 928-282-7038, www.sedonamuseum.org.
Roger Naylor is Arizona's premier travel writer. In 2018, he was inducted into the Arizona Tourism Hall of Fame. His previous book, Arizona State Parks, was also an award winner. It received the 2020 New Mexico-Arizona Book Award as best Arizona Travel Book.
Naylor has been a resident of Cottonwood for 27 years. He is the narrator of Verde Canyon Railroad. His work appears most weeks in the Arizona Republic. He has also written for The Guardian, USA Today, The Week, Country Magazine, Arizona Highways, and dozens more. He is the author of several other books including The Amazing Kolb Brothers of Grand Canyon, and Crazy for the Heat: Arizona Tales of Ghosts, Gumshoes, and Bigfoot. For more information, visit RogerNaylor.com.