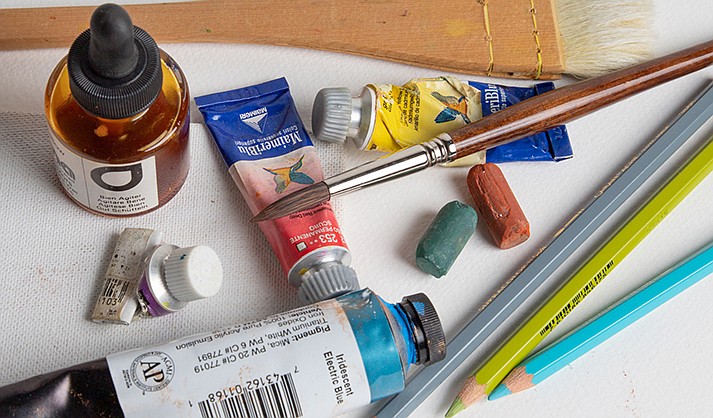 ---
---
The Northern Arizona Watercolor Society (NAWS) will resume its monthly meetings on Friday Aug. 26. The meeting will start at 9 a.m. at the Sedona United Methodist Church on 110 Indian Cliffs Road in Sedona.
This first meeting of the 2022-23 year will feature: 1) an art materials garage sale (members can clean out their stashes and bring gently used or never used materials to sell, or give away); 2) a slide show of all the member entries to the Fall 2022 Watermedia Exhibition; and 3) a presentation and feedback from students attending the Brenda Swenson watercolor workshop held earlier in August.
Founded in 1995, NAWS has about 150 members who meet monthly to celebrate watermedia painting. These meetings typically feature informative learning topics and artist demonstrations.
Additiownal membership benefits include access to exceptional quality workshops, participation in smaller critique groups and an extensive DVD loan library of painting technique videos. 
NAWS welcomes visitors to its monthly meetings. For more information about NAWS, please send an email to nawsmembershipjoy@gmail.com or check out our website at naws-az.org.