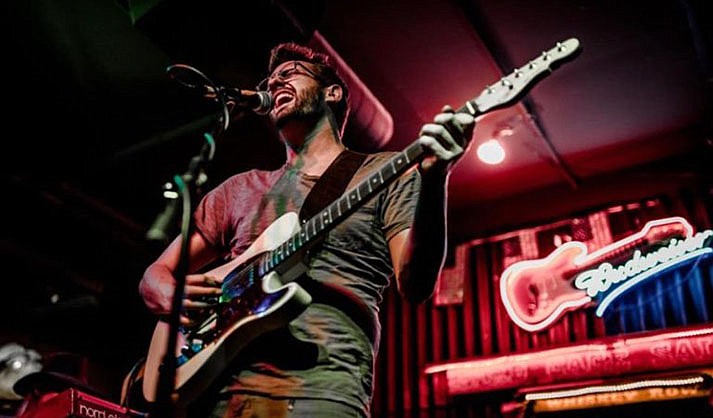 ---
---
Sound Bites Grill in Sedona is one of the best live music venues in Northern Arizona.
On Wednesday, Feb. 16, from 5 to 7 p.m. it's Wineaux Wednesday, featuring Michael Johnson on vocals and guitar, a consummate performer and national touring artist who knows how to rock the night away.
Johnson is a Berklee educated musician and touring recording artist formerly based in Las Vegas. He performed with many national symphonies and in pop & rock concerts, including shows with Cheap Trick and other famous acts. He is also a composer and recording artist now completing his new album, "Exploring the Open."
On Thursday, Feb. 17, from 6 to 9 p.m., it's Chill on the Hill with Michael Johnson once again, accompanied by Adriel Zang-Perrault on percussion. Zang-Perrault is a drummer, songwriter, producer, and singer based in Sedona Arizona. He graduated from NSAA in 2008 and has made music ever since. The music they play is all about chilling and staying cool no matter how hot things get.
On Friday, Feb. 18, from 7 to 10 p.m., it's The Eric Miller Trio rocking the stage, featuring Eddie Barattini on drums and Troy Perkins on bass. Eric and company rock the night away playing all the classics Baby Boomers have grown to love.
On Saturday, Feb. 19, from7 to 10 p.m., it's Scandalous Hands, a fusion rock band that knows how to rock, playing music from The Beatles, Steely Dan, Allman Brothers Band, Led Zeppelin, original tunes and more. Featuring explosive solos and infectious grooves, this is one band you want to see up-close-and-personal -- and no better place to see them than on the Sound Bites Celebrity Showroom stage.
On Sunday, Feb. 20, from 11 a.m. to 2 p.m., it's Patrick Ki on ukulele and guitar entertaining for bunch and lunch. Ki is a Sedona favorite loved by locals and visitors and locals alike.
Sound Bites Grill is located at 101 N. SR 89A, Sedona.
Please call 928-282-2713 for more information.