Bob Mariano Memorial Golf Classic raises $80,000 for Yavapai Big Brothers Big Sisters
Originally Published: June 5, 2022 12:05 a.m.
PRESCOTT – Nearly 100 golfers enjoyed a sunny afternoon on the course, coming together to honor two of Bob Mariano's passions while he was alive; One, his passion for golf, and two, his philanthropic love for Yavapai Big Brothers Big Sisters.
On Tuesday, May 31, the third annual Bob Mariano Memorial Golf Classic, held at The Club at Prescott Lakes, raised more than $80,000 for the YBBBS organization. The funds were raised in effort to help the local nonprofit organization continue its mission of creating and professionally supporting one-to-one mentoring relationships that ignite the promise of Yavapai County's youth.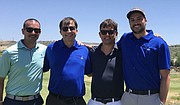 "My family and I are very pleased to partner with YBBBS for the third annual Bob Mariano Memorial Golf Classic," wife Barbara Mariano said.
Executive Director Erin Mabery said YBBBS was "honored" to be the beneficiary of the Mariano golf event this year as he was an integral member of the organization's history, dating back to 2003 and through various roles as a board member, a "Big" and eventually the YBBBS Foundation.
"Stories of Bob were exchanged throughout the event by family members, community members and YBBBS Board members. It was so evident Bob's passion for the Prescott community he loved, and the love and respect his family shared," Mabery said.
A video speaking to the YBBBS mission along with old photos of Bob and Barbara spending time with their "Little Brother" Kyle didn't leave a "dry eye in the room," Mabery said.
"The video really demonstrated the impact of Bob's love and guidance," Mabery said.
Tuesday's golf outing consisted of 18 holes of golf for teams of four, with at least two holes featuring large prizes such as a 2022 Chevrolet Trailblazer from the event's premier sponsor, Lamb Chevrolet, and a two-shot hole where golfers had a chance to win a trip for two to Pebble Beach.
"[YBBBS] was an organization very close to Bob's heart. We hope to continue with the tournament for many years to come to honor the legacy of Bob," Barbara Mariano said.
Are you interested in hosting an event that supports YBBBS? Please reach out to Donor Relations Director Marlo Dykeman via email at mdykeman@azbigs.org to get started! And for those interested in learning more about becoming a "Big," or donating to the cause, please call 928-634-9789, or visit azbigs.org.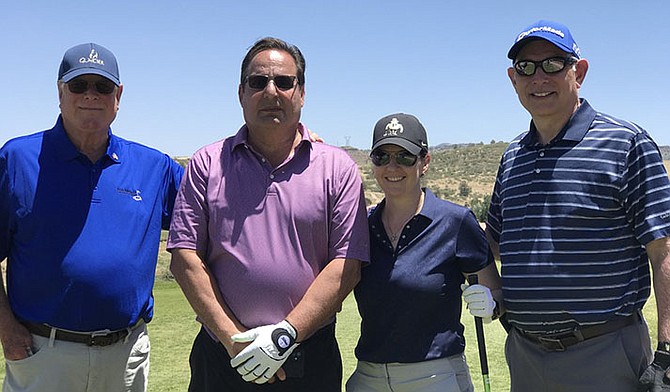 SUBMIT FEEDBACK
Click Below to: