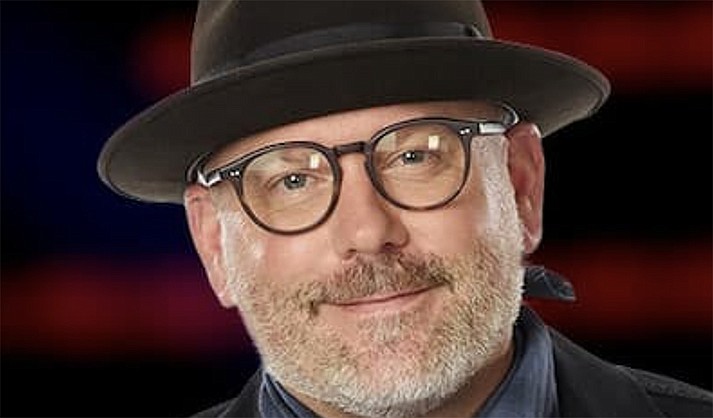 ---
---
Sound Bites Grill continues its tradition of bringing the finest performing musicians to its Celebrity Showroom Stage, featuring Mathew Szlachetka and Pete Mroz on Friday, Nov. 11 ,and Saturday, Nov.12, from 7 to 9 p.m., both nights.
Rolling Stone magazine hailed Szlachetka as one of the "10 New Artists You Need to Know," describing his forthcoming album as a soundtrack for both the highway and the heart.
He is a prolific songwriter who relishes the creative interplay of collaborative writing and the serendipitous connections that materialize on the road, having shared the stage with the likes of Mike Campbell (from Tom Petty & The Heartbreakers), Chris Isaac, Brandi Carlisle, Huey Lewis & The News, John Waite, Pat Green, Brandy Clark, Deana Carter, and many others of national and international distinction.
Immersed in his parents' record collection, he first picked up a guitar in middle school. He was inspired by electric players including Jimi Hendrix, Jimmy Page, Mark Knopfler and Ry Cooder, and the acoustic work of early Bob Dylan and Mississippi John Hurt. 
He began his career as the front man for the acclaimed roots-rock band, The Northstar Session, with whom he recorded five albums and appeared in the second season of NBC's "Parenthood."
After graduating from Bates College with a degree in music composition, Szlachetka moved to California to pursue a career as a songwriter and performer and has been making music ever since.
He is poised, professional and commanding on the stage, playing original songs that are bound to captivate.
Pete Mroz is most definitely in the people business.
For him, all the touring, the playing, and the songwriting are really about touching people. 
He loves that human connection and making people smile. A man on a mission, he is out to experience the world of new people and move them with his music. 
As his show-stopping, chair-turning performances on The Voice vividly demonstrate, he has the depth of soul and the soaring-vocal chops to pull it off. 
That high-profile turn on the national stage was part of a natural progression that started when his dad pushed him onstage for an impromptu karaoke performance of the Beatles "Yesterday" on the eve of his 18th birthday.
Bolstered by the positive response of that karaoke crowd, Mroz packed his bags for Nashville. He went to work mastering his craft in writers' rooms, on stages, and in countless studio sessions, recording and releasing six indie projects in the process. 
In his early days he joined a songwriters group called the Young Writers and met another young hopeful by the name of Blake Shelton. Their spontaneous on-air Voice reunion became one of the real highlights of the show's 20th season of The Voice.
When it comes to guitars, Mroz clearly can't help himself.  He likes to say, "I'm married to my voice, but I have a love affair with my guitar."
But it's his powerful and expressive voice that conveys the deep sense of longing that lifts his songs to the stratosphere, inhabiting every lyric he delivers.
His songs find inspiration in the threads that connect us, weaving a tapestry of familiar moments that pay homage to the past while leaning into a future that promises both wonder and grace.
He is unshakably dedicated, brimming with talent, gifted as a guitarist, singer, songwriter, and performer.
Be sure to catch these two consummate and talented performers this weekend and enjoy dining on a quality selection of fine meals Sound Bites Grill is known for.
Sound Bites Grill is located at the Shops at Piñon Point adjacent to the Hyatt in Sedona. For more information please visit SoundBitesGrill.com or call 928-282-2713. Tickets can be purchased via Website.