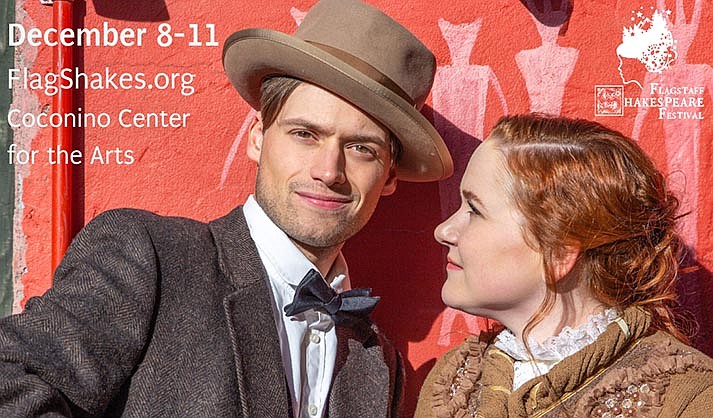 ---
---
O. Henry's classic Christmas story of love and sacrifice, "A Gift of the Magi" comes to life in this intimate musical written by James Devita and Josh Schmidt, performed for the first time ever in Arizona.
Co-directed by Flagstaff theater favorites Leslie Baker and John Propster, this sweet and moving story will be sure to get you in the giving spirit of Christmas.
The story follows O. Henry's classic tale: a young couple, very much in love, but short on funds, each sacrifice something dear to them to give their spouse the Christmas gift they deserve.
It is a heartwarming story that is fun for the whole family. And with live musicians and lots of amazing songs, the show will be a delight.
It's the perfect gift for a loved one, a great night out with the family, or a romantic night out with your partner. Come out and join us for the holiday fun.
You only have one weekend, Thursday through Sunday, Dec. 8-11, to catch this amazing show at the Coconino Center for the Arts, so get your tickets early as space is limited!
Tickets are available now at flagshakes.org. There will also be a pay-what-you-will preview of the final dress rehearsal on Wednesday, Dec. 7. Donate whatever you can that night, no tickets required.