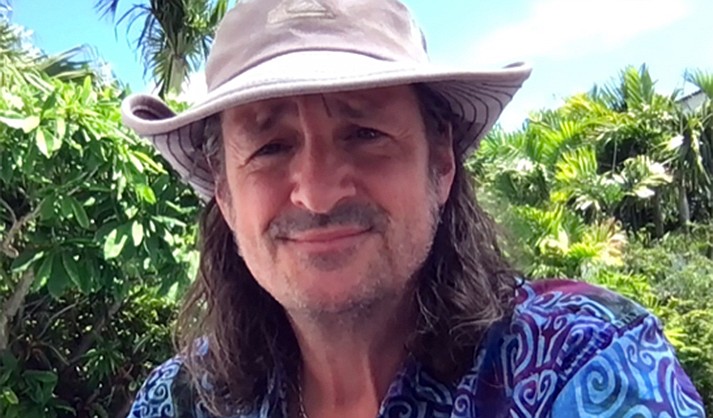 ---
---
New York Times best-selling author Jeff Smith will be speaking at Sedona Public Library on Wednesday, April 26 at 6:30 p.m. in the Si Birch Community Room. The event is part of Smith's national book tour with his publishing house, Cartoon Books, promoting his new critically acclaimed series: TUKI.
Set two million years ago, when multiple species of hominids existed simultaneously, TUKI follows the misadventures of a small band of early humans who controlled fire in an epoch when gods and giants were real, and fire was taboo.
Jeff Smith is the writer & artist of comics and graphic novels like BONE, RASL, SHAZAM: The Monster Society of Evil, ROSE and Tall Tales. Both BONE and RASL were self-published and are New York Times Bestsellers.
BONE launched the current YA Graphic Novel explosion via Scholastic Books' Graphix imprint and has won 41 national and international awards including ten Eisner Awards and 11 Harvey Awards and has been translated into over 30 foreign languages.
RASL won an Eisner for Best Graphic Novel. The webcomic version of TUKI won the National Cartoonists Award for Best Online Comic in 2014. An author signing and sale will follow the talk, CAB Comics of Flagstaff will be on hand to assist with the signing.
Smith's current tour consists of several convention appearances as well as a unique component – Old Route 66 - where Smith will be giving presentations and signings at each stop. The tour will last through October, with 15 confirmed stops and more to be added throughout the year!
For more information about this event or other library programs please visit sedonalibrary.org or contact Jan Marc Quisumbing, Program and Marketing Coordinator at JanMarc@SedonaLibrary.org. Sedona Public Library is a 501(c)(3) non-profit organization. Visit sedonalibrary.org/donate to make an online gift. Sedona Public Library is located at 3250 White Bear Road in West Sedona.