Big Park Council meeting Highlights July 13
By Mary Pope, Secretary, Big Park Council
Originally Published: August 1, 2023 1:25 a.m.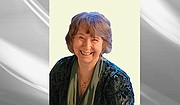 Public Agency Reports: Yavapai County Supervisor Donna Michaels and Board President Randy Hawley presented. See separate article in the Villager for details.
A Farmer's Market in the Future for the Village?
President John Wichert welcomed Jessica Sweeney, owner of JesseLee's Craft Beer Marketplace, who spoke on her idea to have a farmer's market once a month here in the Village. She asked if there are sites in the Village that would be available. Bell Rock Plaza and the Big Park School campus were suggested as possibilities. The Council expressed enthusiastic support for the idea.
BPC Business Meeting
President's Report: John Wichert began his report by welcoming Benjamin Lee as a Big Park Council Representative and the new Head of School for the Verde Valley School.
John then reported that although the Yavapai College tax increase had been approved the Village remains underserved. Tom Binnings, President of the Verde Valley Regional Economic Organization (VVREO) has agreed to sponsor a survey on educational needs and potential class attendance in the area. John also noted that the new Assistant Dean for Yavapai College is on the VVREO Board, and this improves communication and understanding of local needs.
Unfinished Business: At the June 22 Special Meeting, the Big Park Council was asked to act as a "Forum for Discussion and Community Engagement," regarding the potential lease and sale of the Big Park School campus to Yavapai County. John clarified that discussion and the sharing of information between the community, the school board and the county is within the mission of the Council, the Council would not be involved in negotiations between SOCUSD and Yavapai County, nor negotiations with potential sub-lessees. A motion was unanimously passed affirming that the Big Park Council act as a forum for discussion and community engagement regarding the potential sale, lease, and use of the Big Park School campus.
New Business: Susan Barber, president of Piñon Woods 1 HOA, and alternate representative, reported on her research into a possible Noise Ordinance to be added as an amendment to the Yavapai County Planning and Zoning Ordinance. Her presentation summarized current local noise regulations throughout the county. She reminded the Council that Big Park/VOC area is larger than many of the communities already having regulations and a county-wide regulation would be extremely helpful. Discussion followed noting that noise complaints were made due to a variety of reasons including construction, business parties, commercial celebrations such as weddings and short-term rentals. It was felt that a county ordinance would enable county enforcement and a record of complaints to be kept identifying repeat offenders. A county response was also considered less negative to neighbors than calling the Sheriff. A motion was unanimously passed to recommend to the Board of Supervisors of Yavapai County to pass a Noise Ordinance as an amendment to the Yavapai County Planning & Zoning ordinance, allowing local HOAs to regulate noise in a manner which is more restrictive than the base ordinance. 
Committee Reports:
Website: The work of this committee has been completed. See separate article in the Villager.
Community Plan: Joe Skidmore reported that the committee met and agreed to spend July and August compiling and reviewing documents already prepared. They felt that no new members should be added to the committee until this process was completed.
Membership: Dennis Bauman reported that the committee has put up fliers in numerous locations in the Village, including Clarks Market. They are working on additional social media sites to publicize the work of the Council. They're also working with John Wichert on a trifold for Realtors and other materials to help publicize BPC.
---
SUBMIT FEEDBACK
Click Below to: