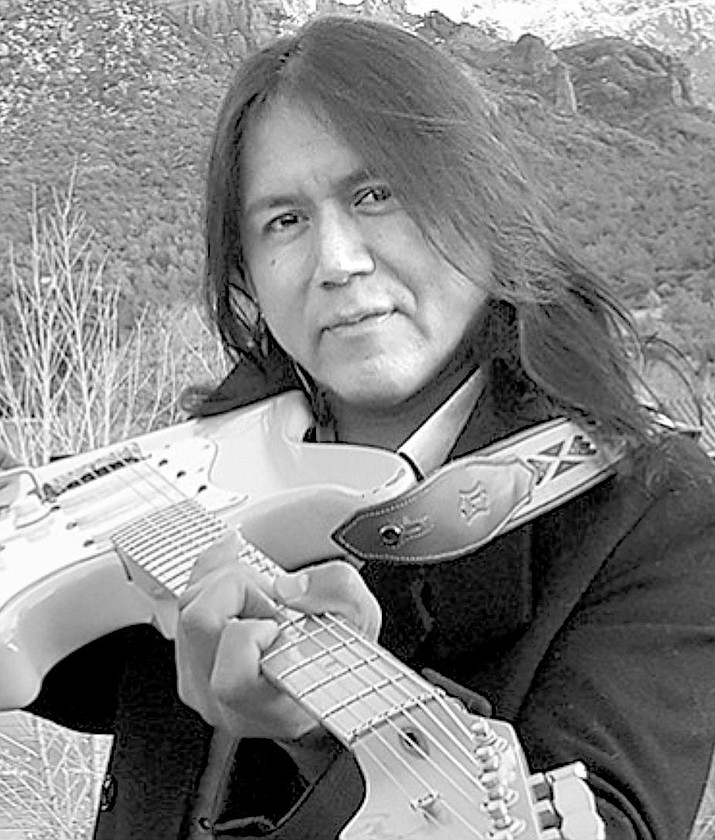 ---
---
If you love the Blues and getting funky make sure to catch the 'Sir Harrison Blues Band' on Saturday, Aug. 5 from 6 to 9 p.m. tearing up the Sound Bites Grill Celebrity Showroom stage.
Sir Harrison (aka Harrison Begay) and his band are known throughout Northern Arizona as one of the best-of-the-best Blues bands, hands down.
Sir Harrison is a full-blooded Navajo Native American who started playing guitar at the age of 13. Experimenting with the sounds of heavy metal, rock and classical music, it would be the soulful melodies of blues music that would captivate him.
He first took the stage in 1999 at a Blues jam in Tulsa, Oklahoma. His first band would take on the name, 'Colorblind', a power trio that was complimented by the tasteful bass lines of producer and recording engineer, Leo Okeke.
In the summer of 2000 'Colorblind' was called to fill a major time slot that opened up at the Tulsa Blues Festival at the historic Cain's Ballroom. Wanting the exposure, his band played for free. That night they brought the house down.
The 'Sir Harrison Blues Band' members are all veteran musicians. Together their music is a combination of rhythmic patterns, all in a motion created by Sir Harrison's body language and soulful guitar riffs.
An eclectic mix of Blues, Rock, Funk, the band has it all. The band clearly understands in order to have a captive audience you have to deliver a sound that moves people, compelling them to get up on the dance floor. It's pure energetic human expression.
Smooth, funky, rock-in' and a whole lot of Blues power is what this band is all about.
If you love the Blues, this is one show you don't want to miss. Locals love this band.
So, get ready you Blues aficionados out there for an unforgettable evening of great music and scrumptious food the restaurant is known for.
And don't forget Sound Bites Grill is still celebrating its 11th Annual Lobster Fest so come on down and feast on the tastiest and most delicious lobster in town.
Other Sedona musical luminaries that will be featured during the week include: Michael Lucarelli on Winewaux Wednesday, Wednesday, Aug. 2 from 5 to 8 p.m.; 'Chill on the Hill with the Millers' Thursday, Aug. 3, from 6 to 9 p.m.; and the 'Dave Len Scott Quartet', Friday, Aug. 4, from 6 to 9 p.m.
Sound Bites Grill is located at the Shops at Piñon Point adjacent to the Hyatt in Sedona. For more information please visit SoundBitesGrill.com or call 928-282-2713. Tickets can be purchased via their Website. Some shows are ticketed events.