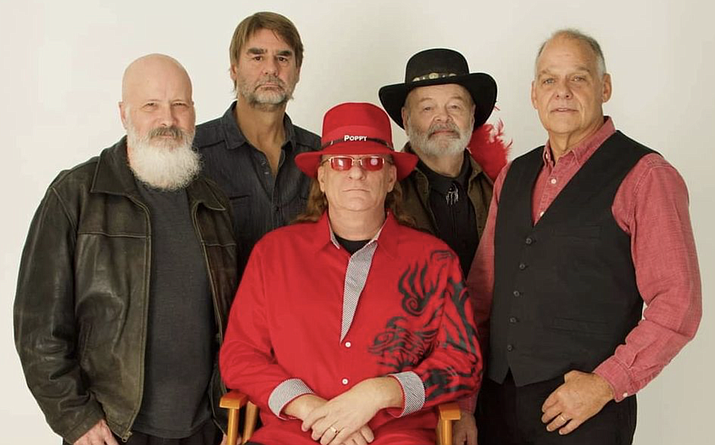 ---
---
Once again Sound Bites Grill serves up another weekend of fine music and class act entertainment, featuring the legendary Esteban on Saturday, Sept. 2, from 7 to 9 p.m. and Poppy Harpman on Friday, Sept. 1, from 6 to 9 p.m.
With its state-of-the-arts sound system and stage, professional lighting and New York City supper club ambiance, what better place to see and enjoy watching master flamenco guitarist Esteban perform with his talented violinist daughter Teresa Joy?
This dynamic father-daughter duo has captivated audiences around the world with their intricate guitar and violin melodies and soulful performances.
Drawing inspiration from legends like Andrés Segovia and Paco de Lucía, Esteban mastered the intricate techniques and passionate melodies of Flamenco guitar.
Esteban's remarkable talent and dedication earned him recognition and opportunities to perform across various venues, gracing the stage in prestigious locations such as New York City's Carnegie Hall and Las Vegas' Aladdin Hotel, captivating audiences with his skillful guitar playing and dynamic stage presence.
After a successful career in various parts of the country, Esteban found solace and inspiration in the serene landscapes of Sedona. Sedona's breathtaking red rock formations and spiritual energy resonated deeply with him, leading him to make the town his home.
Esteban's artistic legacy is further elevated through his collaboration with his daughter, Teresa Joy. Teresa inherited her father's musical prowess and developed her own unique style, blending Flamenco guitar with violin. Together, Esteban and Teresa Joy create a harmonious synergy, captivating audiences with their combined talents.
They say the Blues is the kind of music that makes you glad and sad at the same time, so strap yourself in Blues aficionados for a treat that will get you feeling them Blues like never before.
On Friday night it's Poppy Harpman & the Storm, storming the stage, featuring front man and harmonica virtuoso Poppy Harpman, backed by lead guitarist Randy Magnuson, keyboardist Jeff Lucas, bassist Randall Hakke and drummer Mark Ulmer.
Poppy's vocals are the personality and power that drives the band's hard-hitting songs. On stage his energy oozes off the stage captivating every member of the audience.
He has developed a reputation for 'getting crazy' and devastating audiences with his high-energy style of Rhythm & Blues and Rock & Roll which showcases Poppy's innovative harmonica playing.
Every member of his band is a powerhouse musician and performer in their own right, guaranteed to deliver a show everyone will remember long after it's over.
If you love the Blues, this is one show you don't want to miss.
Sound Bites Grill also offers live music throughout the week, with local luminary Patrick Ki hosting Wineaux on Wednesday, Aug. 30 from 5 to 8 p.m.; and Chill on the Hill with Eric & Robin Miller on Thursday, from 6 to 9 p.m.; and Dave Len Scott hosting Jazz & Juice on Sunday Sept. 3 from 5 to 8 p.m.
Sound Bites Grill is located at the Shops at Piñon Point adjacent to the Hyatt in Sedona. For more information please visit SoundBitesGrill.com or call 928-282-2713. Some performances are ticketed. Tickets can be purchased via their Website.