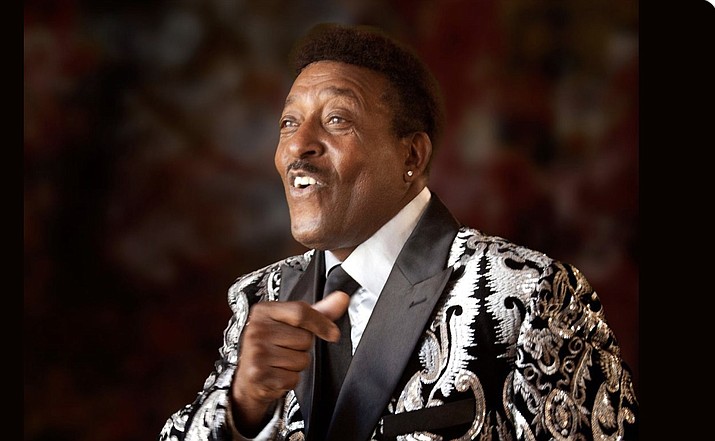 ---
---
On Friday, Sept.1, from 6:30 to 9:30 p.m., Sammy Davis takes the outside patio stage, dancing and singing his way into the hearts of his fans as he belts out one Classic Rock and Motown hit after another.
So, put on your dancing shoes because if anyone can get you up and out of your seats, it's Sammy rocking the house.
He whirls. He twirls and busts his moves, creating an infectious feeling of joy and happiness. There is no one quite like him performing anywhere in Northern Arizona.
Always dressing great for every performance, he is one of the most prolific and colorful performers in the Sedona music scene.
He is a Sedona musical icon who draws an avid group of fans that follow him throughout the local music scene.
Costume changes, flamboyant performances, Davis truly knows how to rock.
On Saturday, Sept. 2, from 6:30 to 9:30 p.m. Bella Vita Ristorante features the marvelous talents of local musician and solo performer Alex Ogburn.
This highly talented, multi-faceted singer from Birmingham, Alabama is one of Sedona's premier performers.

Ogburn is in his element as he customizes the listener's experience through a unique selection of songs performed with his trademark sincerity and enthusiasm.
As he engages the audience with warmth and appreciation, you and your guests are guided along a dynamic tour through decades of great folk, country, rock and blues songs.
Ogburn is most assuredly not your average acoustic show, so come sit back and relax and let this natural entertainer take you on a musical ride that's sure to leave you impressed!
Enjoy fine Italian cooking and great live music at Bella Vita Ristorante this weekend. It's going to be a great weekend of live music coming up so make your reservations early and get ready to rock.
The restaurant is located at 6701 West State Route 89A. For reservations and specific directions to the restaurant visit bellavitasedona.com or call 928-282-4540.