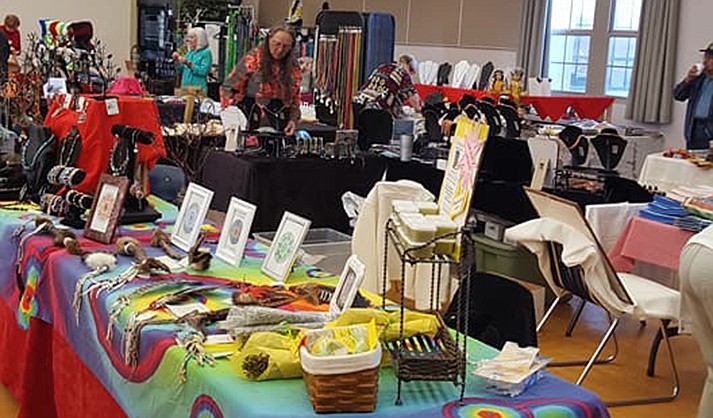 ---
---
Just in time for Valentine's Day, the Clemenceau Heritage Museum in Cottonwood will host its annual Arts & Crafts American Style fair on Saturday, Feb. 11, from 10 a.m. until 3 p.m.
The Arts & Crafts American Style fair will showcase local artists and craftspeople. Vendors will display jewelry, stained glass, woodworking and painting. Books by local authors will also be available.
The Clemenceau Heritage Museum is operated and maintained by volunteers from the Verde Historical Society. The annual art fair is one of two annual events the museum relies on to provide funding for the site's operation. Exhibits at the museum preserve artifacts and the written, oral and living history of the Verde Valley. The museum's displays include items such as perfume bottles, clocks and teapots, all preserved from the area's early settlers. Admission to the museum is free and donations are always welcome.
The museum is located in the old Clemenceau Public School which was built in the early 1920s to serve the children of the United Verde Extension (UVX) mining company. The town of Clemenceau was built to house mine workers and also included a company store, clubhouse, bank and other amenities. But, by the end of 1937, the UVX smelter shut down and the population of the town dwindled. In 1960, the incorporation of the City of Cottonwood included the annexation of Clemenceau. The old school building is one of only a few remaining original structures of the town.
The Arts & Crafts American Style fair will be held inside the historic Clemenceau School Auditorium located at 1 North Willard Street in Cottonwood. Admission is a $1 donation to the museum. For more information, call 928-634-2868 or visit clemenceaumuseum.com.
Cindy Cole is a freelancer for the Independent. She is a writer, editor, photographer and artist. Reach her at cindycole@live.com.