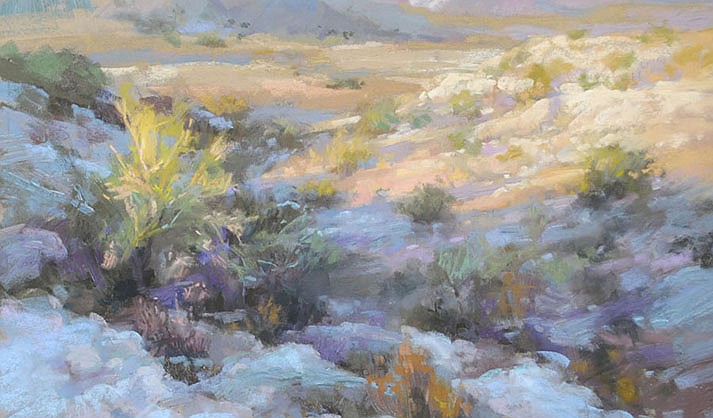 ---
---
The Arizona Pastel Artists Association (APAA) brings its International Exhibition and Sale to the Phippen Museum in Prescott from Feb. 19 to Apr. 23. Pastel works prized for their brilliant color will be on display and for sale at this open and juried show.
A grand opening reception will be held on Mar. 4 from 10 a.m. until 2 p.m. The reception includes a pastel demonstration and awards ceremony, both of which are open to the public and free of charge.
The free demonstration by awards judge and internationally recognized realist painter, Natasha Isenhour, will be held at 10:30 a.m. on Mar. 4. Isenhour is also hosting a three-hour pastel workshop on Mar. 3 from 10 a.m. to 1 p.m. Pre-registration and a fee is required for this workshop.
The Arizona Pastel Artists Association seeks to inspire artists and collectors alike. This seventh annual show includes works from the United States and Europe. Art collectors and enthusiasts will find something special amidst a selection of figurative, landscape, still life and abstract works.
The Phippen Art Museum is located at 4701 Highway 89 North in Prescott. For more information please visit APAA.WildApricot.org.