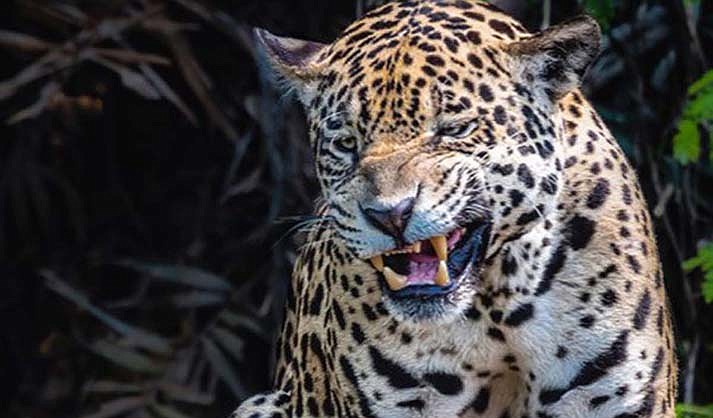 ---
---
The city invites the public to save the date for its next artist reception on Thursday, March 2, 2023, from 4 to 6 p.m. in the Council Chambers and Vultee Conference Room at City Hall.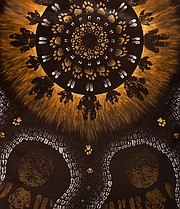 On display are wildlife animal prints created by Cannon Winkler and wildlife photography by Stephanie Brand. Special music guest will be Damiyr, whose soulful music has over 11 million views on YouTube.
Winkler moved from Arizona to South Africa in 2020 to train as a professional safari guide, but when COVID-19 hit, he found himself trapped in an unfenced nature preserve observing antelope, elephants and spotted hyena. In a time of global insecurity, this profound immersion with nature was something that Winkler knew the outside world needed. He decided to collect animal tracks in the wild and create large, geometric paintings, which contain patterns of lion paws, elephant feet and hands of lowland gorillas.
On display for the first time are his South African Bushveld Series, as well as track studies from the Republic of Congo and Arizona. Winkler's goal is to raise funding and awareness for conservation, while helping people develop a connection with the natural world, which is why 60% of proceeds of any art purchased will be donated to help protect the region where the tracks were collected. Winkler elected to pursue his art full-time and has since spent months tracking lions in the South African bush, chimpanzees in the jungles of Central Africa and pumas in the high-desert Arizona mountain ranges.
Since retiring from law, Brand has traveled through many parts of Africa, South America and Asia with her love of wildlife being the central force in her photography. To prepare for her photography, she studies the behavior and habitats of animals to know what to anticipate.
"It's harder for a wildlife photographer to capture a scene than it is for a portrait, landscape or wedding photographer. I can't pose the animals, wait an hour for the lighting to change, or come back another day for a better pose. I try to get the best shot by taking a number of images of the same subject, with the sharpest focus being on the eye of the animal. My hopes are that one or two will be what I visualized in my mind's eye," said Brand.
Since Brand moved to Sedona in 2010, she has been active in the Sedona Camera Club. Her images have been featured in juried shows at the Herberger Theater Art Center in Phoenix and the Phippen Museum in Prescott. Her work has won awards in juried shows at the Sedona Art Center and is available at the Village Gallery of Local Artists, as well as in private collections throughout the US, Europe, Asia and Africa.
"I am really pleased to bring two artists together who have never met, yet share a combined passion for animals in the wild. It's impressive how both travel to remote places capturing wildlife through different mediums. I hope the public will join us for the reception to celebrate Cannon and Stephanie and listen to the heartfelt music of Damiyr," said Arts and Culture Coordinator Nancy Lattanzi.
More information
This exhibit runs through May 3, 2023. Viewings are available by appointment only. To schedule an appointment, or for more information on the City Hall Art Rotation Program, please contact Lattanzi at 928-203-5078 or NLattanzi@SedonaAZ.gov.