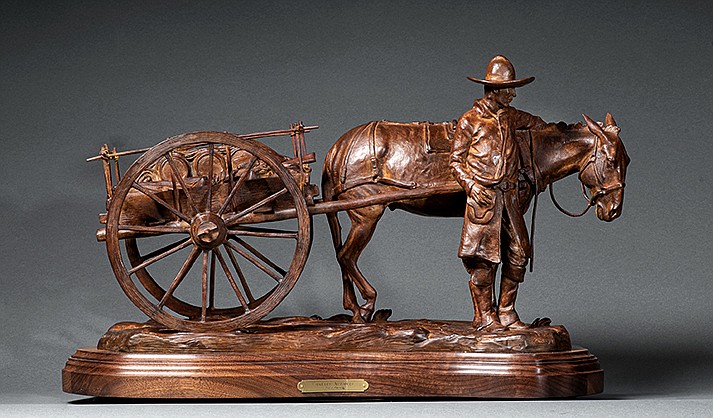 ---
---
Mountain Trails Gallery in Tlaquepaque is proud to celebrate the New Year with its exhibition "Arizona Creates: From the Dramatic to the Sublime" which shines a light on Arizona artists as well as those artists who come to be immersed in and capture its unique qualities.
The awe-inspiring natural beauty of the Grand Canyon state with so many things to offer are all compelling for artists who live in Arizona and for those who come to the 48th state to find their muse. Artists are enthralled with its spectacular sunrises and sunsets, its variety of terrain, especially the unique red rocks, its multitude of National Parks, Native American tribal cultures, Old West history, diverse music, wineries, its proliferation of wildlife including being a haven for birds, and so much more.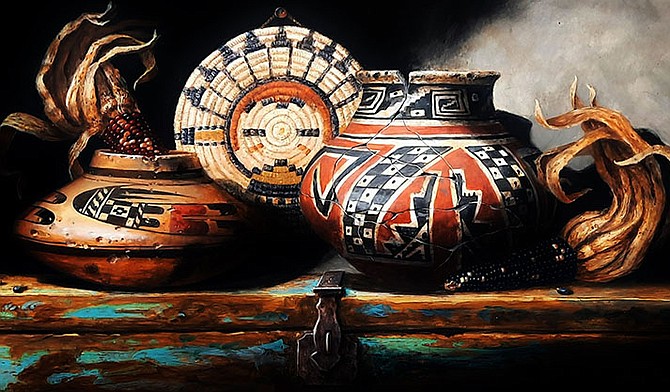 This exhibition focuses on paintings, sculpture, and mixed media fine art that express what makes Arizona a destination for people from all over the world.
Mountain Trails Gallery Sedona is especially proud to welcome Cowboy Artists of American member Dustin Payne to their gallery for the winter season. While creating new work in the gallery, this acclaimed sculptor will be available to share stories from Western history as well as the complexities and process of creating a bronze. Spending a portion of his life in Arizona, Dustin Payne brings an authentic flavor to his work from his own Western legacy which goes back to the family history of ranching, including his kinship on his mother's side to the legendary cattle drive entrepreneur Charles Goodnight.
A celebration of new work in the gallery includes his legendary mountain man Charles Autobees, twirling pow-wow inspired Shawl Dancer, King of the North regal moose, Range Colt of a cowboy snow rescue of a newborn, and more.
For more information contact the gallery at 928-282-3225, FineArt@mountaintrailssedona.com, MountainTrailsSedona.com, Instagram at #MountainTrailsSedona, or Facebook @MTGSedona.