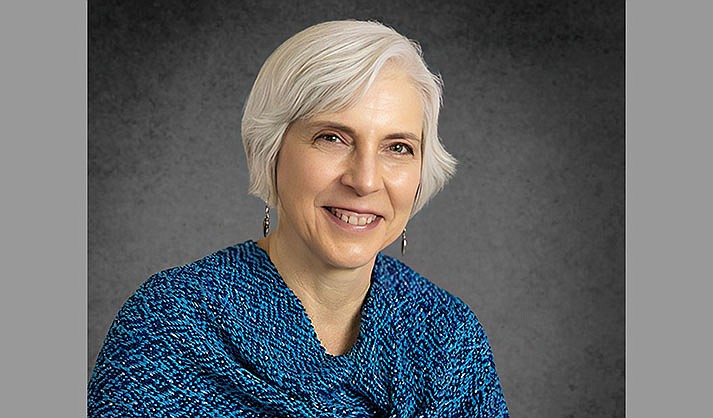 ---
---
To kick off the New Year in grand style, the Sedona Renegades Artist Group and the Sedona Center for Harmony and Enrichment are delighted to announce that Wendy Bialek is the venue's featured guest artist for Jan. The public is invited to meet her at a cordial First Friday reception on Jan. 6 from 4-7 p.m.
Also, the group is partnering with neighboring galleries in Hozho Center to offer a fun raffle of wonderful artworks at the First Friday reception. The ticket sales will benefit the Seed-to-Farm Program of the Sedona Greenhouse Project, whose mission is to build a collaborative network of local food producers and strengthen the health of our communities.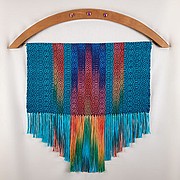 Bialek, known as Wendy The Weaver to her many fans and collectors, brings six decades of experience to her mixed media textile art, creating exquisite pieces for the wall plus unique decorative vessels. Her love of rich and intricate textures permeates the wood, metal, and glass elements she weaves into a dazzling range of fiber art media, including felting, contemporary quilting, knitting, crocheting, and embellishing. Love, joy, and intention are equally important ingredients, infusing a sense of magic, majesty, and spiritual connection into everything she makes.
The Sedona Renegades Artist Group has conducted art exhibits in various local venues for over a decade and is now pleased to offer ongoing exhibits at SCHE. Led by Jim Peterson, Carol Gandolfo, and Karen O'Donnell, the group features an outstanding guest artist each month in addition to showing works by its distinguished member artists.

The Renegades include Jodie Ball, Janice Davis, Carol Gandolfo, Rick Gandolfo, Cathy Knisley, Keith Knisley, David Marsh, Karen O'Donnell, and Jim Peterson.
The exhibits can be viewed at Sedona Center for Harmony & Enrichment, 431 State Route 179, Suite A6, Sedona. For more information, contact Jim Peterson at 602-828-7407 or Tatia Fick at 928-554-1951.