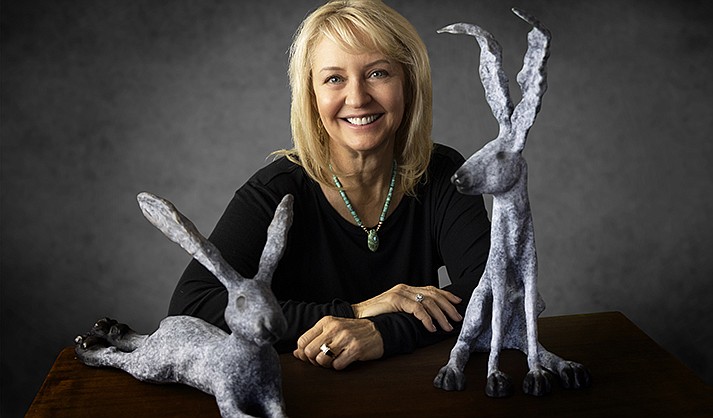 ---
---
The Sedona Women's (TSW) Jan. 11 program features longtime local Sedona residents Linda Goldenstein, internationally known art curator, gallery owner and mainstay of the Sedona art scene and Linda Starr, a Sedona Women member and volunteer for many local nonprofits, including The Sedona Heritage Museum where she displays her rich knowledge of history through her varied collections and presentations. They will share what they have learned about the history of their incredible families and strategies to unlock the treasures of family stories.  The audience will learn about how to investigate their own genealogy.  
Linda Goldenstein is a 5th generation Arizonan.  Ms. Goldenstein can trace her family's history to coming to America in 1623 where her ancestors became part of the founding group of Weymouth, Mass.  Her great-great grandparents settled in Arizona.  Her great grandparents met in Flagstaff and were married in the 1890s.   Her father owned a series of gas stations and the family lived in Peach Springs on the Hualapai Indian reservation on Route 66 when Goldenstein was born.  Ms. Goldenstein is active in her community, helping to shape Sedona as a key art market, as well as being on the Board of the Sedona International Film Festival, the Sedona Historical Society and Museum and Sedona Sister Cities. 
This dynamic TSW program, "Sedona Women Talk Genealogy and Share Investigative Tools" is open to the public on Wednesday, Jan. 11 at the Creative Life Center at 333 Schnebly Hill Road in Sedona. A meet and greet will begin at 9:30 a.m. followed by the program and Q & A at 10 a.m. To learn more about The Sedona Women or to become a member visit TheSedonaWomen.com or contact SedonaWomen669@gmail.com.