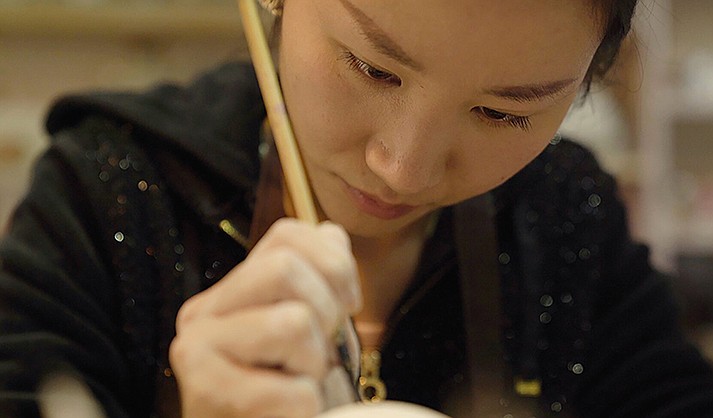 ---
---
The Sedona International Film Festival is proud to present the Northern Arizona premiere of 'Hidden Letters' showing Jan. 6-12 at the Alice Gill-Sheldon Theatre.
'Hidden Letters' has been shortlisted for the Academy Award for Best Documentary Feature and is now one of 15 films vying for the five nominations.
Women in China were historically forced into oppressive marriages and forbidden to read or write by their households for thousands of years. To cope, they developed and shared a secret language among themselves called Nushu. Written in poems or songs with bamboo pens on paper-folded fans and handkerchiefs, these hidden letters bonded generations of Chinese women in a clandestine support system of sisterhood, hope and survival.
Spanning between past and present, from sunken rice fields and rural villages to bustling metropolitan cities, 'Hidden Letters' follows two millennial Chinese women who are connected by their fascination with Nushu and their desire to protect its legacy.
In Jiangyong, Hu Xin works as a Nushu museum guide and aspires to master the ancient script following the breakup of her marriage. In Shanghai, Simu is passionate about music and Nushu, but marital expectations threaten to end her pursuit of both.
Influenced by Nushu's legacy of female solidarity, the two women struggle to find balance as they forge their own paths in a patriarchal culture steeped in female subservience to men.
Showtimes will be 3:30 p.m. on Friday, Sunday and Monday, Jan. 6, 8 and 9; and 6:30 p.m. on Tuesday, Wednesday and Thursday, Jan. 10, 11 and 12.
Tickets are $12, or $9 for Film Festival members. For tickets and more information, please call 928-282-1177 or visit SedonaFilmFestival.org. Both the theatre and film festival office are located at 2030 W. Hwy. 89A, in West Sedona.