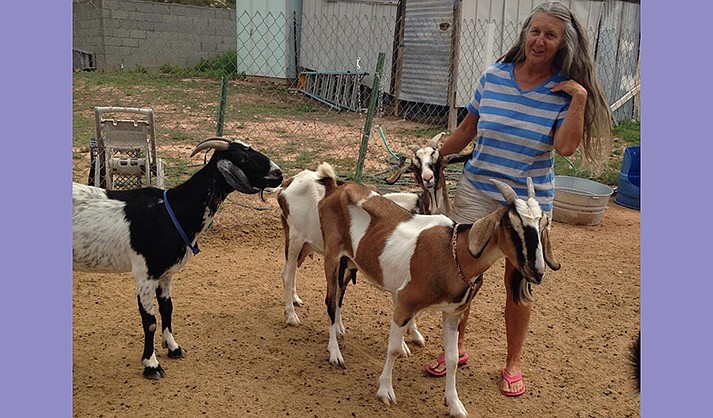 ---
---
'Monday at the Museum' will feature a class on Goat Milk Lotion-making on Monday, January 16th from 11 a.m. to 1 p.m. Your instructor Nancy Sheffert, owner of Goat Milk Etc., will teach you how to make your own lotion made from all natural oils and fresh goat milk.  Each participant leaves with the lotion they make. This class does require an RSVP and costs $7 per person.
Nancy began her journey in the Goat Milk business back in 2005 with her first goat, Cocoa.  Before she knew it, she was soon in the breeding business and discovered that goat milk is not only delicious to drink, but also a great ingredient for blending with natural oils to make soap and all kinds of organic creams and lotions.  Sheffert loves to share her years of experience and knowledge in making quality natural products.
'Monday at the Museum' is a workshop/demonstration held every Monday from Sept. through May. The Museum is always looking for participants who are willing to share their knowledge of "old time" crafts and skills. For details, call the Volunteer Coordinator at 928-282-7038.