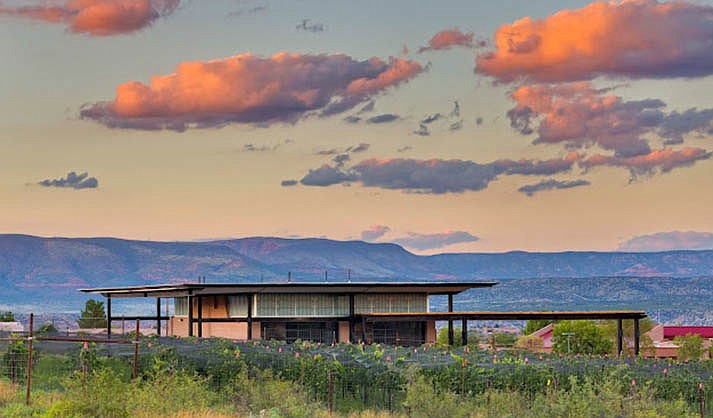 ---
---
Do you think that the Verde Valley is beginning to look like the NAPA Valley as more and more grape vines and wine tasting rooms pop up around the area?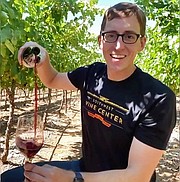 Michael Pierce, director of Viticulture and Enology at the Southwest Wine Center, will discuss 'The Fruits of Our Labor' at Yavapai College Verde Valley Campus, 601 Black Hills Drive, Room M-137, Tuesday, Jan. 24, from 12:30 – 1:30 p.m. The program is free and open to the public.
Learn about the scientific process of how grapes are turned into wine, and how the winemaking culture is forming in Arizona with the help of the Viticulture and Enology program at Yavapai College and the Southwest Wine Center. Pierce will cover a brief overview of the science of winemaking with a focus on what makes the Verde Valley special. There will be plenty of information on the program and the graduates leading the Arizona wine industry.
OLLI (Osher Lifelong Learning Institute) is a local, volunteer, peer-to-peer, adult education program, which is part of Yavapai College. It offers many learning groups and workshops each term for a nominal fee. Its winter term is underway, and over 100 classes and workshops are being offered.
OLLI offers academic, not-for-credit programs designed for adults 50 years old or older at programs in Sedona, Clarkdale, Prescott, at the Sedona Public Library-Village of Oak Creek, and online. Visit YC.edu/ollisvcatalog to view the current catalog. OLLI at Yavapai College is a program of the Division of Lifelong Learning at Yavapai College. For information call 928-649-4275 or email OLLIsv@yc.edu or visit the website at YC.edu/ollisedonaverde.