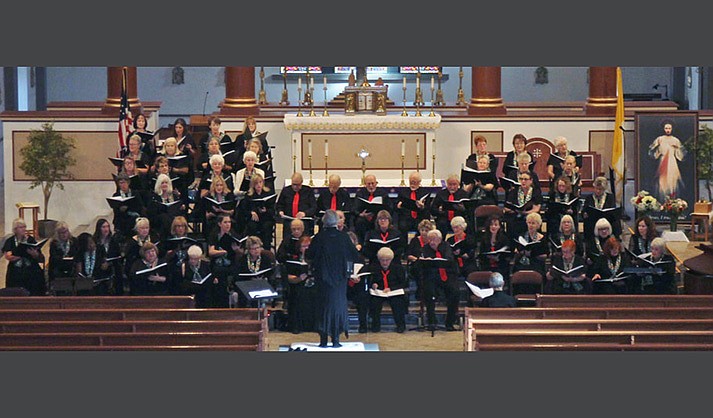 ---
---
The Verde Valley Voices have begun rehearsals for their Spring Concert in May. Rehearsals are held on Tuesday nights from 6:30 to 8:30 p.m. at the Immaculate Conception Catholic Church, 700 N. Bill Gray Road in Cottonwood.
Registration for anyone interested in participating is open through the month of January. The registration fee of $ 50 includes sheet music for use throughout the Spring Session and a rehearsal CD. All are welcome.
Organized in 1997, the Verde Valley Voices is celebrating 25 years as a non-profit community chorus, comprised of singers of all ages and occupations from Cottonwood and the surrounding communities in the greater Verde Valley.
The common goal is to grow collectively as an organization and individually as choral singers. We have an average membership of 60 singers, and we sing a variety of music, including major works, Broadway show tunes, music from around the world, and works by local composers.
The Verde Valley Voices is a nonprofit organization whose mission is to promote artistic self-expression through the choral music experience in a non-audition ensemble. The group promotes the creative process of making music in fellowship, musicianship, and choral music performances for the greater Verde Valley community.