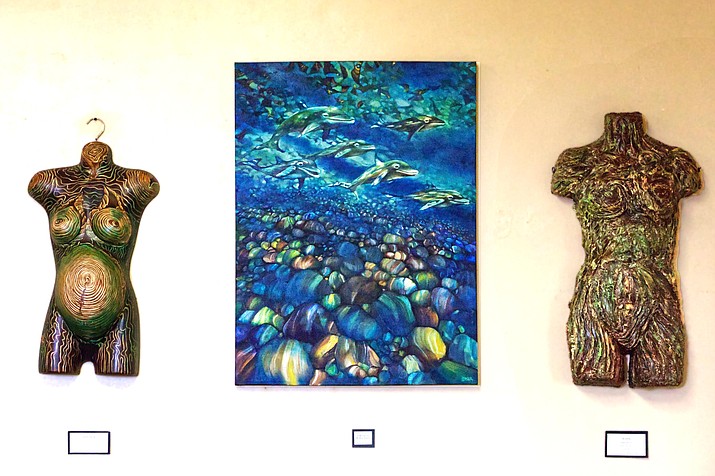 ---
---
Art in the Clark is thrilled to announce 'All Together Now,' featuring the works of 18 talented local artists. This exhibition is on view now throughout July at the Clark Memorial Library. It is a shining example of creativity and unity inspired by the national summer reading theme.
All Together Now showcases various artistic mediums, allowing each artist to interpret the theme uniquely. From classical oil and acrylic paintings to intricate weaving and basketry, from stunning ceramics and thought-provoking assemblages to captivating photography and vibrant pastels, this exhibition has something for everyone to enjoy.
In connection with the Library, Art in the Clark supports local artists, recognizing their invaluable contributions to the community. This open-call art show is a platform for emerging and established artists, fostering a sense of connection and shared creativity.
"We are thrilled to host 'All Together Now,' an art show highlighting the remarkable talent present within our local artistic community," says Jennifer Emminger. "This exhibition showcases both masterful teachers and enthusiastic students working in diverse mediums and embodies the spirit of the national summer reading theme. We hope our patrons will be inspired and delighted by the creativity on display."
'All Together Now' is currently on display at the Clark Memorial Library, located at 39 N. Ninth Street, where all ages are encouraged to participate in summer reading. Please stop by; hours of operation are Tuesday -Thursday, 1-5 p.m., and Friday and Saturday, 10 a.m.-2:30 p.m. Call 928-634-5423 for more information on current events and programs, or visit friendsofcml.org.
Visit YCFLD.gov/Clarkdale to access the Library's extensive catalog.