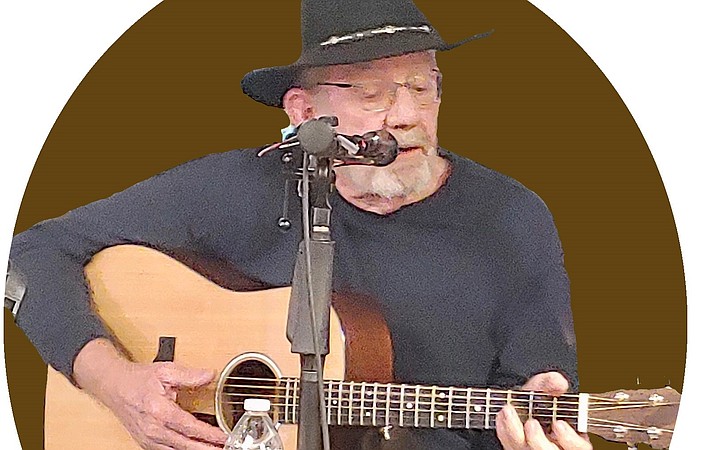 ---
---
10-12 Lounge
910 Main St., Clarkdale
928-639-0800
1012Lounge.com
Thurs 7/27 5pm Javalina Highway
Sat 7/29 2pm Chicago Bob & Blues Squad
Sun 7/30 2pm Local Honey
Tues 8/1 5pm Mighty Tim Young
Dragonfly @Cliff Castle Casino Hotel
555 Middle Verde Road, Camp Verde
928-567-7900
Live Music shows each Friday and Saturday. Shows start 9pm. Doors open 8:30pm.
Fri & Sat 7/28-29 - Marble Heart (country)
Mooney's Irish Pub
671 AZ-179, Sedona
928-282-2331
mooneysirishpubsedona.com
Open every day for lunch at noon. Always 21 and older only - Late night menu available
Thurs 7/27 Karaoke by AllStar (9pm-1am)
Fri 7/28 DJ Provisions (9pm-1am)
Sat 7/29 DJ Split Cell (9pm-1am)
Tues 8/1 Karaoke (8pm-12am)
Oak Creek Brewing Co.
2050 Yavapai Drive, Sedona
928-204-1300
OakCreekBrew.com
Zadie's Kitchen is open inside of the brewery Thurs-Sun at 2pm
Fri 7/28 - Salt Miners (6 to 9)
Sat 7/29 - Sugar Moon (7 to 10)
Sun 7/30 - Karl Jones (4 to 7)
RedWall Lounge
2130 Shelby Drive, Sedona
928-554-1033
redwalllounge.com
Open Thurs-Sun 4-10pm
Happy Hour Mondays & Wednesdays 2:30-5:30pm
Redwall Whiskey & Bourbon infused Cigars available to purchase
Thurs 7/27- Divom
Sun 7/30- Fernando Leon
Vino Di Sedona
Wine & Beer Store/Bar/Kitchen
2575 W SR 89A
West Sedona
928-554-4682
VinoDiSedona.com
7/26 Paint Along For Fun 11:30-2; Rick Busbea, "Jukebox" Rock & Country 6-9
7/27 Open Mic hosted by Dan Rice 6-10
7/28 Beatles Night w/ Tommy "Rocks" Anderson 7-10
7/29 Paint Along For Fun 11-1:30; Wine Tasting w/ music by Tommy Hussey, Acoustic Rock 3-5:30; The Fey, Rock Band 7-10
7/30 Randy J, Surf Rock 6-9
8/1 K.B. Bren, Acoustic Originals & Covers 6-9
MUSICIANS
Alive n Kikin
Saturday 7/29, 6-9 pm, Tantrum Wine, 918 North Main Street, Old Town Cottonwood
Christy Fisher
Wed 7/26 - The Arabella Hotel- Sedona 6 -30-9
Thurs 7/27 - The Hilton Resort- Sedona 7-9
Fri 7/28 - Tantrum Wines- Cottonwood 5-8
Sat 7/29 - Granite Creek Vineyards- Chino Valley 1-4
Tues 8/1 - Page Springs Cellars- Cornville 3-6
Javalina Highway
Thurs 7/27 - 10-12 Lounge, Clarkdale, 5-8pm
Wed 8/2 - PJ's Pub, VOC, 6-10pm

Michael Peters
Sat. 7/29, 8-11 am, Verde Valley Farmers Market, 75 Hollamon St., Camp Verde
Sat. Ju7/29, 6-9 pm, Astoria International Bistro, 348 S. Main St. Suite 17, Camp Verde
Wed. 8/2, 12:30-4:30, Alcantara Vineyards, 3445 S Grapevine Way, Cornville
Toucan Eddy
Sat 7/29, 7 - 11pm - Windsock, 1385 W. Iron Springs Rd, Prescott